Washington Report | January 11, 2019
The National Association of REALTORS© this week called attention to "tangible harm to potential buyers, the real estate market, and economic growth." The Federal Housing Administration wrote to mortgagees and lenders to remind them of their "ongoing obligation to offer special forbearance to borrowers experiencing a loss of income." USDA direct loan programs are frozen, and lenders serving rural areas raised concerns about a potential increase in homelessness.
A major national disaster? A terrorist attack on the homeland? No, these and a host of other negative, and worsening, impacts in the housing market are a result of our political system's self-inflicted wound: a partial federal government shutdown, which as of tomorrow will be the longest in U.S. history.
HUD has communicated to stakeholders that it did not renew or does not intend to renew a total of 1,150 rental assistance contracts that ended in December or will do so this month. Another 550 contracts are set to end in February. HUD contracts that have lapsed or are at risk of doing so provide assistance to roughly 130,000 households. The vast majority are very poor, and many are elderly or disabled.
Nearly 270,000 more households who depend on similar assistance from USDA are in similar straits. Bob Rapoza, executive secretary of the National Rural Housing Coalition, reminds us, "These are the poorest rural people in the country. They're farmworkers, they're senior citizens, they're disabled."
HUD has authorized landlords to fund urgent, unfunded needs from limited reserves if necessary, among other short-term stopgap approaches that may themselves have adverse effects in the future. National Association of Housing and Redevelopment Officials CEO Adrienne Todman said, "If this goes into February 1, landlords will go berserk."
HUD's own "Contingency Plan for a Possible Lapse in Appropriations" states: "With each day the shutdown continues, we can expect an increase in the impacts on potential homeowners, home sellers, and the entire housing market. A protracted shutdown could see a decline in home sales, reversing the trend toward a strengthening market that we've been experiencing."
NCSHA this week signed a letter sponsored by the Campaign for Housing and Community Development Funding urging Congress and the Administration to work together "to protect low-income Americans by ending the government shutdown and passing full-year spending bills that provide strong funding for affordable housing and community development programs." We will also be in close contact with state HFAs to assess potential impacts of the shutdown on agency programs, portfolios, and partners.
We'll let the pundits argue about which party "wins" from our political system's failure to ensure a properly functioning national government. No voter does.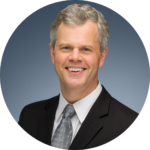 Stockton Williams | Executive Director
Washington Report will resume on January 25, after NCSHA's 2019 HFA Institute.
---
In This Issue
---
Durham Appointed to Lead Iowa Finance Authority
Governor Kim Reynolds has appointed Debi Durham to lead the Iowa Finance Authority, taking over from Interim Executive Director Carolann Jensen. Currently the director of the Iowa Economic Development Authority, Durham will administer both agencies. Durham has led the economic development agency since 2011. Previously, she served as president of the Siouxland Chamber of Commerce.
Vincent Named Acting Executive Director of Kansas Housing Resources Corporation
Governor-Elect Laura Kelly has named Ryan Vincent the Acting Executive Director of the Kansas Housing Resources Corporation. Vincent is the agency's Deputy Director and General Counsel. Executive Director Dennis Mesa leaves the agency this week after eight years of service. The NCSHA community appreciates Mesa's contributions to advancing our mission and wishes him well.
Congressional and Administration Leaders Pursue End to Shutdown
This week the House voted in favor of individual spending bills to reopen the federal agencies impacted by the shutdown, including HUD and USDA. House Democrats were joined by a handful of Republicans in passing these measures, but the bills are unlikely to move forward as Senate Majority Leader Mitch McConnell indicated he will not introduce them and President Trump has threatened to veto each one, echoing their responses last week to the House-passed "minibus" spending bill. The House passed the Fiscal Year 2019 Transportation and HUD (THUD) funding bill 244–180. Like last week's minibus, this spending bill includes funding levels and policy proposals for affordable housing programs identical to those included in the Senate's version of the FY 2019 THUD spending bill; read more on that bill in NCSHA's blog. While administration and congressional leaders continued to meet to negotiate an agreement, they did not make any progress, and there are no signs as to when the shutdown will end.
House Democrats Announce New Ways and Means Committee Members
The House Democratic Steering and Policy Committee has recommended that Representatives Don Beyer (VA), Gwen Moore (WI), Steven Horsford (NV), Stephanie Murphy (FL), Brad Schneider (IL), Jimmy Panetta (CA), Brendan Boyle (PA), Dwight Evans (PA), Dan Kildee (MI), and Thomas Suozzi (NY) join the House Ways and Means Committee. The Democratic Caucus is likely to ratify the recommendation soon. Republicans are likely to assign new members to the committee shortly.
White House Sends Senate Calabria Nomination to Lead FHFA
Late last week, President Trump officially nominated Mark Calabria to lead the Federal Housing Finance Agency (FHFA). If confirmed by the Senate, Calabria will replace Acting Director Joseph Otting, who has been leading FHFA since Mel Watt's five-year term as director expired on January 4. The Senate Banking Committee has not yet set a date for a nomination hearing. NCSHA will provide updates as the nomination process moves forward. More information is available in NCSHA's blog. Read NCSHA's statement on Calabria's nomination.
Bright to Step Down as Head of Ginnie Mae
HUD announced on Wednesday that Ginnie Mae Executive Vice President and Chief Operations Officer Michael Bright will step down on January 16. Bright has also requested that President Trump withdraw his nomination to serve as President of Ginnie Mae. Maren Kasper, current Executive Vice President of Ginnie Mae, will serve as the Acting President upon Bright's departure to pursue a new opportunity in the private sector.
GAO Report Examines Treasury's Oversight of Hardest Hit Fund
The Treasury Department could improve its oversight of the Hardest Hit Fund program (HHF), according to a Government Accountability Office (GAO) report released late last year. GAO says Treasury's failure to establish common definitions for HFAs to use when reporting on program outcomes has made it impossible to accurately measure the program's total impact. The report also describes the challenges HFAs and their partners faced in establishing and implementing their HHF programs. In researching the report, GAO spoke with NCSHA, several HFAs, and numerous HFA partners, including housing counselors and servicers.
CFPB Publishes Five-Year Reviews of Ability-to-Repay, Mortgage Servicing Rules
The Consumer Financial Protection Bureau (CFPB) yesterday published a pair of reports examining the impact of both its Ability-to-Repay/Qualified Mortgage Rule and Mortgage Servicing Rule. Both rules were implemented in fulfillment of the Dodd-Frank Wall Street Reform Act, which requires CFPB to assess its significant rules no later than five years after they went into effect. The report on the Ability-to-Repay Rule, from which HFA program loans are exempt, finds that it has had little aggregate impact on borrowers' access to credit or the costs of originating home loans. CFPB credits the Mortgage Servicing Rule with helping more delinquent borrowers avoid foreclosure and/or catch up on their payments, but also finds that it may have contributed to substantial servicing cost increases.
IRS Postpones Opportunity Zones Hearing
Due to the partial government shutdown, the Internal Revenue Service postponed its January 10 public hearing on proposed Opportunity Zone regulations. The public hearing will be rescheduled as soon as appropriations for the Department of the Treasury are restored. NCSHA submitted official comments to IRS on the proposed regulations in December and has requested to testify at the rescheduled public hearing.
NCSHA, State HFA, and Industry Events
January 13 – 18 | NCSHA's 2019 HFA Institute | Washington, DC
January 17 | HUD Conference on Housing Assistance, Employment, and Self-Sufficiency | Washington, DC, and via webcast
January 24 | Opportunity Starts at Home Congressional Briefing | Washington, DC
Althea Arnold will participate.
January 25 | South Carolina Governor's Opportunity Zones Summit | Columbia, SC
Stockton Williams will speak at this event.
January 29 | Affordable Housing Tax Credit Coalition 2019 Annual Conference | New Orleans, LA
Jennifer Schwartz will speak at this event.
January 30 | Federal Reserve Board Community Reinvestment Act Roundtable | Washington, DC
Garth Rieman will participate.
January 31 | George W. Bush Presidential Center "Policies to Promote Inclusive Growth" Conference | Dallas, TX
Stockton Williams will participate.
February 7 | National Association of REALTORS® Policy Forum on Housing Finance Reform | Washington, DC
Stockton Williams and Garth Rieman will participate.
February 11 | Early Registration Deadline and Hotel Group Rate Cutoff for NCSHA's 2019 Legislative Conference | Washington, DC
February 19 – 21 | National Association of Home Builders International Builders' Show | Las Vegas, NV
Stockton Williams will speak at this event.
February 26 – 27 | Illinois Governor's Housing Conference | Chicago, IL
Stockton Williams will speak at this event.
February 27 – March 2 | National Housing and Rehabilitation Association Annual Meeting and Symposium | Miami, FL
Stockton Williams will speak at this event.
March 6 – 7 | Tennessee Governor's Housing Conference | Nashville, TN
Stockton Williams will speak at this event.
March 11 – 13 | NCSHA's 2019 Legislative Conference | Washington, DC