NCSHA Washington Report | September 6, 2019
Agencies all over Washington are in advanced stages of revising some of the most important federal rules for affordable housing and community development. The results, starting as soon as next year, could dramatically change how the financial system serves lower-income people and places for years to come.
NCSHA has been in regular contact with the agencies running each of these rulemaking efforts for months and will remain engaged as the action accelerates.
Here's the state of play heading into the fall.
Then there's the Administration's plan for reforming the housing finance system, issued yesterday in two sets of proposals by Treasury and HUD (see below). While most of the headline-grabbing proposals require congressional approval, dozens are characterized as "administrative," meaning they could be implemented through regulation or another agency action. (The HUD proposals include the rulemaking on DPA referenced above.)
These are incredibly challenging waters for even the most intrepid regulatory navigators: hundreds of pages of law and regulations subject to thousands of interest group comments with the potential to redirect hundreds of billions in annual capital flows.
Our own comments and other communications with the federal rule-makers on behalf of state HFAs are by necessity technical. The main messages running through them are not: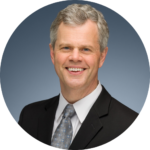 Stockton Williams | Executive Director
---
In This Issue
---
Treasury, HUD Release Housing Finance Reform Proposals
Treasury and HUD late yesterday sent to President Trump their respective proposals for reforming the housing finance system. Both plans, which respond to an executive memorandum issued by Trump in March, include a mix of legislative and administrative proposals for reform. Treasury's plan focuses on removing the government-sponsored enterprises Fannie Mae and Freddie Mac from conservatorship, helping them raise capital, establishing a new competitive secondary housing finance market, replacing the current affordable housing goals system with an assessment transferred to HUD for affordable housing programs, and revising single-family and multifamily loan purchase eligibility and underwriting criteria.
HUD's plan proposes restructuring the Federal Housing Administration (FHA) as an autonomous corporation within HUD; lifting the 455,000-unit cap on the Rental Assistance Demonstration program; taking further action to clarify lenders' compliance obligations under FHA to increase lender interest in participating in FHA's programs; and examining whether the premiums FHA charges for loans with down payment assistance adequately reflect the risks such loans pose. Further, it suggests that FHA establish a Homebuyer Sustainability Scorecard to measure the performance of FHA loans with various features, including DPA, and use such data to establish a tiered premium structure that would base a borrower's insurance premiums on their perceived risk. Finally, it proposes that FHA issue a rule clarifying the statutory prohibition on DPA providers that financially benefit from a transaction.
Combined, the plans include 116 different proposed policy changes (49 from Treasury, 67 from HUD). Many of the plans' more substantial provisions would have to be enacted by Congress, which appears unlikely this Congress. While there are many noteworthy changes the Administration believes could be enacted administratively by either FHA or the Federal Housing Finance Agency (FHFA), the plan does not specify if and when these agencies intend to carry out these proposals.
The Senate Banking Committee has scheduled a hearing for Tuesday, September 10, at 10:00 a.m. ET to examine the Administration's proposals. Treasury Secretary Steve Mnuchin, HUD Secretary Ben Carson, and FHFA Director Mark Calabria will all testify.
Read NCSHA's analysis of the reform plans on our website.
Congress Returns with Appropriations Deadline Nearing
Congress is set to return from recess on September 9 and must finalize FY 2020 spending bills before the new fiscal year begins on October 1 or face a government shutdown. The Senate has not marked up any of its FY 2020 spending bills yet, and Congress must still reconcile bills to meet the discretionary spending limit agreed to in the recently approved budget deal, which allows $15 billion less than the House-passed versions. Recognizing the time constraints to accomplish all of this work, congressional leaders are eyeing a short-term Continuing Resolution (CR) — or stopgap measure — funding the federal government to mid-December.
As Congress returns to work, NCSHA urges its members to reach out to Senate Appropriations Committee members, especially those on the HUD and USDA subcommittees, to encourage them to fund NCSHA priority programs, including HOME and Section 8, at the House-passed FY 2020 bill levels. NCSHA also urges Congress to finalize FY 2020 spending bills in a prompt manner, avoiding prolonged CRs or a government shutdown.
Senate Finance Committee Taskforces Submit Tax Extender Reports
On August 27, the Senate Finance Committee released the final report from its Employment and Community Development Taskforce on expiring tax provisions. The taskforce was one of six the Committee created to analyze tax provisions that have expired or will expire between December 31, 2018, and December 31, 2019. Its final report highlighted comments received on key tax provisions related to housing, most notably, the New Markets Tax Credit (NMTC). These comments were generally concerned with making the NMTC permanent, increasing credit allocations, enacting relief from the Alternative Minimum Tax, coordinating the NMTC's use with the Low Income Housing Tax Credit, improving the NMTC's ability to serve Native American communities, and improving NMTC administration. The taskforce did not make any recommendations directly related to the NMTC.
The Senate Finance Committee has also released reports from three other taskforces, including the Energy Taskforce, the Cost Recovery Taskforce, and the Individual, Excise, and Other Temporary Policy Taskforce. Reports from the Health Tax and Disaster Tax Relief taskforces have not been released.
Two HFAs, Other Agencies Receive HUD Funds to Help End Youth Homelessness
On August 29, HUD awarded $75 million to help end youth homelessness to 23 agencies across the country, including HFAs in Alaska and Maine, in its third round of the Youth Homelessness Demonstration Program (YHDP). These grants will enable recipients to support a variety of housing options for young people under the age of 25 who are experiencing homelessness. Over the next several months, the YHDP grantees will work with Youth Action Boards, child welfare agencies, and other community partners to create comprehensive community plans to end youth homelessness.
HUD Publishes Updated RAD Notice Implementing Section 202 Conversions and Other Changes
HUD on September 5 published a revised Rental Assistance Demonstration (RAD) Notice making Section 202 Housing for the Elderly project rental assistance contracts (PRACs) eligible for RAD conversions. The RAD Notice makes other changes strengthening residents' rights and expanding flexibilities for public housing authorities when converting public housing units. The notice also proposes several changes for notice and comment, including priority selection of applications for properties located in designated Opportunity Zones if a waiting list for public housing conversions is established in the future. Comments are due in 30 days. HUD is offering several webinars on RAD conversions, scheduled between September 19 – October 17; details can be found in the notice.
USDA Publishes Proposed Rule to Remove Specified Guarantee Fees for Rural Rental Housing Program
USDA's Rural Housing Service (RHS) on Tuesday published a proposed rule that would allow RHS more flexibility in determining its initial and annual guarantee fees for the Section 538 Guaranteed Rural Rental Housing Program. The proposed rule would allow RHS to charge up to one percent of the loan guarantee amount as the initial fee (instead of a fixed one percent) and less than at least 50 basis points of the outstanding principal amount of the loan as an annual fee (instead of at least 50 base points). RHS believes these changes would reduce cost burdens on residents, as guarantee fees are ultimately passed down in the form of increased rents — although RHS says it has no plans to alter the fees at this time. The comment period on the proposed rule closes on November 4.
CDFI Fund Opens CY 2019 Round of New Markets Tax Credit Program
On September 4, Treasury's Community Development Financial Institutions Fund (CDFI Fund) announced that up to $3.5 billion would be available for New Markets Tax Credit (NMTC) applications under its new Notice of Allocation Availability. The application deadline is October 28. The CDFI Fund expects to announce its CY 2019 awards in Summer 2020. More information about the NMTC program and the application process can be found here. Through the NMTC program, the CDFI Fund has awarded $57.5 billion in tax credit allocation authority across 1,178 awards, including several to HFA-affiliated entities.
FHFA Soliciting Input on GSE Duty-to-Serve Plans
FHFA announced this week it will hold four listening sessions later this year to obtain public input on Fannie Mae and Freddie Mac's proposed Duty-to-Serve plans for 2021 – 2023. Senior staff from Fannie Mae, Freddie Mac, and FHFA will be present at each listening session to hear directly from stakeholders on what should or should not be included in these plans. The sessions will be held November 19 in St. Louis, MO; November 21 in Los Angeles; December 2 at FHFA's headquarters in Washington, DC; and December 11 in a virtual session via webinar. In mid-September, FHFA will open registration for interested stakeholders to request speaking slots.
NCSHA in the News
HUD Plows Ahead with Effort to Restrict Down Payment Assistance (American Banker)
Legislative and Regulatory Activities
NCSHA, State HFA, and Industry Events
Back to NCSHA Washington Report
---
Only members receive NCSHA Blog and Washington Report.