NCSHA Washington Report | July 26, 2019
Back by popular demand (really!) are the annual summer reading recommendations. You don't turn to us for staff favorites in the more mainstream genres, but we like to think we can intelligently advise the very niche market of readers interested in fresh, fact-based analysis relevant to the state HFA mission. As always, the endorsements below are mine alone, not NCSHA's.
Will Homebuilding Finally Evolve?
In this "saga of failed disruption" published last spring by the American Enterprise Institute, authors Lynn Fisher (now a senior advisor at the Federal Housing Finance Agency) and Scott Ganz tell an interesting tale of various efforts since the 1940s by "influential groups of architects, innovators, and policymakers" to improve housing affordability through construction innovation. That mostly unsuccessful history makes them skeptical that "factory production can meaningfully increase the affordability of traditional US housing." Besides, they argue, the very things that stymie easy disruption in homebuilding — wide-ranging flexibility and customization — tend to make consumers happy.
Nevertheless, Fisher and Ganz commend the demonstrable cost savings achievable through the very standardized (and lightly regulated) manufactured housing process. And they hold out a glimmer of hope that dramatic disruptions in "the process and the product," such as mass 3-D printing, may still yet emerge and scale.
How Gentrification Affects Original Residents
The growing realization that the revival of many American cities has tended to mostly benefit the affluent has given rise to a new wave of scholarship on gentrification. An eye-opening new paper by Quentin Brummet of the University of Chicago and Davin Reed of the Federal Reserve Bank of Philadelphia looks at what happens to the "original" neighborhood residents.
Assessing outcomes across hundreds of urban neighborhoods, the researchers find that "many original residents, including the most disadvantaged, are able to remain in gentrifying neighborhoods and share in any neighborhood improvements … and low-income neighborhoods that gentrify appear to improve along a number of dimensions known to be correlated with opportunity." As for those who leave, voluntarily or through displacement pressures, the paper suggests "movers are not made observably worse off, and high baseline mobility means that almost all of neighborhood demographic change is explained by changes to in-migration, not direct displacement."
Demographics and Destiny for the Republicans and Democrats
The Brookings Institution has published a report by leading demographers Bill Frey, Ruy Teixeira, and Robert Griffin rich with insights for partisans on both sides for the 2020 election cycle and beyond. They note that "white Millennial and Generation Z voters, in particular, will develop a large presence in the Republican coalition and, combined with nonwhites, will give the GOP a new look in all states — even slow-growing ones such as Wisconsin and Ohio." Meanwhile, black voters will make up a larger share of the Democratic coalition than white noncollege voters by 2036.
Noting that in 2016 the two parties "were more divided by age, race, and education than in any prior election in modern political history," the report suggests that "most of the effect of demographic change on future party coalitions is already baked in and will reshape party coalitions — in a sense, whether these parties like it or not."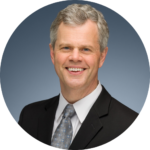 Stockton Williams | Executive Director
---
In This Issue
---
NCSHA Meets with FHFA Director Calabria
Later today, HFA Executive Directors Tia Boatman Patterson (CA) and Brian Hudson (PA) will meet with Federal Housing Finance Agency Director Mark Calabria to discuss existing and potential HFA partnerships with Fannie Mae, Freddie Mac, and the Federal Home Loan Banks. The agenda will include discussion of state HFAs' roles and impacts in the housing finance system and NCSHA priorities on the GSEs' affordable housing goals, Duty-to-Serve obligations, and Housing Trust Fund financing. NCSHA staff Stockton Williams, Garth Rieman, and Greg Zagorski will also participate.
Opportunity Zone Target Investment Surges to Nearly $43 Billion Nationwide
Last week, NCSHA released a new edition of its Opportunity Zone Fund Directory, with details on 163 Qualified Opportunity Funds established to invest in designated Opportunity Zones, including 20 new funds. Based on NCSHA's analysis, the 163 funds include project investments totaling $43 billion, up from $29 billion last month and nearly triple the amount anticipated at the start of 2019.
The investment focus of the vast majority of the funds (146/163) is commercial real estate, including multifamily residential, student housing, mixed-use, hospitality, or other commercial development. The number of funds that plan to invest in community revitalization — including affordable or workforce housing — is up to 61 percent (100/163), while 54 percent (88/163) plan to invest in economic or small business development and 22 percent (36/163) in infrastructure or renewable energy projects. Nearly all the funds plan to invest in multiple categories.
Congressional Leaders, Trump Agree on Budget Plan
Earlier this week, the Administration and congressional leaders reached a $1.3 trillion bipartisan budget agreement to lift the spending caps imposed by the Budget Control Act of 2011 (BCA) for two years and suspend the federal debt ceiling until July 31, 2021. The House passed a bill reflecting the agreement July 25, and Senate leaders say they expect the Senate to follow next week, thus avoiding across-the-board BCA cuts in FY 2020 of an estimated 10 percent below FY 2019 enacted levels. The new agreement would instead increase domestic spending above FY 2019 levels by $27 billion in FY 2020 and $29 billion in FY 2021, with HUD and USDA affordable housing programs likely to benefit from a portion of the increase. The package would also permanently eliminate the BCA caps that were set to expire in FY 2021 and includes $77.4 billion in offsets. As part of the overall agreement, House Democrats have promised to exclude policy riders from this year's spending bills and congressional leaders have committed to trying to avoid a 12-bill omnibus, instead working to pass individual bills and minibus packages.
Senate Appropriations Chairman Richard Shelby (R-AL), who delayed consideration of FY 2020 spending bills until Congress and the Administration agreed to these topline numbers, said his committee can now use the August recess to divvy up FY 2020 funding among the 12 spending bills and will begin markups in September. NCSHA urges its members to reach out to Senate Appropriations Committee members, especially those on the HUD and USDA subcommittees, to encourage them to fund NCSHA priority programs, including HOME and Section 8, at the House-passed FY 2020 bill levels, which are based on an overall spending limit slightly higher than the new agreement.
Affordable Housing Credit Improvement Act Cosponsorship Grows
In the less than two months since its introduction, the Affordable Housing Credit Improvement Act (S.1703/H.R. 3077) has attracted significant and bipartisan support in both congressional chambers. Already, 14 Senators, including 36 percent of the Senate Finance Committee, and 63 House members, including 38 percent of the House Ways and Means Committee, have cosponsored the bill.
Make sure you are reaching out to your members of Congress who are not yet on the bill to urge their support, and please thank those who have already signed onto the legislation. Use the upcoming August recess to meet with your members at home. Invite them to tour a Housing Credit property while they are there. Make sure they understand the importance of enacting this legislation and that we need their help. Use the many tools in the ACTION Campaign toolkit to help you make your case, including a new video series featuring NCSHA's Jennifer Schwartz and Enterprise Community Partners' Sarah Brundage walking through each provision in the bill.
Federal Court Blocks FHA Single-Family Mortgagee Letter: New Requirements Suspended Until Further Notice
The U.S. District Court of Utah last week issued an injunction to temporarily prevent HUD from implementing Mortgagee Letter 2019-06, pertaining to new documentation requirements for FHA-insured mortgages that include down payment assistance funded through government programs. Specifically, the court instructed FHA not to refuse insurance to FHA mortgagees who are not in compliance with ML 2019-06. The Cedar Band of Paiutes, the Native American tribal government that administers the Chenoa Fund, petitioned for the temporary injunction, arguing that HUD's mortgagee letter contains substantial policy changes that HUD can only implement through the rulemaking process. The injunction will last until the court has decided on the merits of the larger case.
On July 23, the day ML 2019-06 was set to go into effect, FHA issued Mortgagee Letter 2019-10, suspending the effective date of ML 2019-06 until further notice.
CFPB Seeks Info on Possible QM Changes in Light of GSE Patch Expiration
The Consumer Financial Protection Bureau (CFPB) Thursday released an Advance Notice of Proposed Rulemaking (ANPR) seeking comments on possible changes to its Ability-to-Repay/Qualified Mortgage rule (ATR). CFPB issued the ANPR because the "GSE Patch," which exempts certain loans purchased or guaranteed by Fannie Mae or Freddie Mac from the ATR rule, will expire in January 2021. CFPB currently intends to let the GSE Patch expire and will only consider extending it for a short period of time to allow for an orderly transition. The ANPR asks for stakeholder input on what changes it should consider making to the ATR rule and its definition of "qualified mortgage" in the wake of the patch's expiration. CFPB also requests information and comment on whether the definition of qualified mortgage should retain a direct measure of a consumer's personal finances (for example, debt-to-income ratio) and should include an alternative method for assessing financial capacity.
CFPB will accept comments for 45 days after the ANPR is published in the Federal Register. NCSHA intends to comment on behalf of all HFAs. Reach out to Greg Zagorskiwith any input you might have.
HUD Announces Registration for NSPIRE Demonstration
HUD's Real Estate Assessment Center (REAC) on July 17 announced nationwide, open registration for the National Standards for the Physical Inspection of Real Estate (NSPIRE) Demonstration, which will replace Uniform Physical Condition Standards for public housing agencies (PHAs), and owners/agents (POAs) to participate in the voluntary two-year demonstration. HUD is seeking participation from 4,500 properties. According to HUD's website, PHAs and POAs from across the country and territories are welcome to register; however, HUD will begin the selection process with properties in Region III and continue until a nationwide representative group is chosen. Once accepted into the demonstration, participants may voluntarily withdraw any or all properties at any time.
House Financial Services Committee Approves Disaster Relief Bill
On July 16, the House Financial Services Committee voted unanimously to advance the Reforming Disaster Recovery Act of 2019 (H.R. 3702) to a floor vote. The bipartisan bill, sponsored by Representatives Al Green (D-TX) and Ann Wagner (R-MO), would strengthen and permanently authorize the Community Development Block Grant – Disaster Recovery (CDBG-DR) program. Specifically, the legislation directs HUD to issue regulations for the CBDG-DR program; prioritizes funds for low- and moderate-income disaster survivors; creates a set-aside for disaster mitigation activities; sets timelines for allocation, action plans, and grant agreements; creates a capacity building and technical assistance set-aside for grantees; and directs HUD to issue a compilation of best practices and model language for action plans. Senators Brian Schatz (D-HI) and Todd Young (R-IN) are expected to introduce similar legislation in the Senate this week.
House Committee Unanimously Approves Rural Housing Preservation Bill
The House Financial Services Committee unanimously passed the Strategy and Investment in Rural Housing Preservation Act of 2019 (H.R. 3620) on July 11 during a markup session on several bills. The bill, introduced by Subcommittee on Housing, Community Development, and Insurance Chairman Wm. Lacy Clay (D-MO), would permanently authorize the Housing Preservation and Revitalization Program for USDA Section 514, 515, and 516 properties; allow tenants living in properties that have been foreclosed upon or have had their USDA mortgages mature to receive rental assistance vouchers; and authorize the Secretary of Agriculture to renew rental assistance contracts for properties with maturing mortgages even if the terms of the loan cannot be restructured. H.R. 3620 would also establish a 13-member advisory committee to provide guidance to the Secretary of Agriculture on preserving affordable rural multifamily properties; two of the members would be representatives from state HFAs.
SEC Issues Guidance on Securities Rules for Opportunity Zone Investments
The U.S. Securities and Exchange Commission (SEC) issued a staff statement July 15 explaining the application of federal and state securities laws to Opportunity Zone investments. The guidance provides that interests in a Qualified Opportunity Fund (QOF) offered and sold to investors will typically constitute securities within the meaning of federal and state laws except in limited circumstances. It also clarifies that QOF offerings must be registered with the SEC unless eligible for an exemption. SEC Chairman Jay Clayton issued an additional statement about the guidance soliciting public comment on increasing access to private securities offerings for so-called Main Street investors while maintaining appropriate investor protections.
HUD Releases State-by-State RAD Fact Sheets
On July 23, HUD released state-by-state fact sheets on the impact of the Rental Assistance Demonstration (RAD) in communities across the country. These interactive fact sheets provide information on RAD activity in each state, including how many RAD projects and units have been closed as well as an estimate of how many people have been helped. HUD notes that these fact sheets are updated in real time as RAD transactions close.
Bipartisan Legislation Introduced to Help States Address Social Determinants of Health
Representatives Cheri Bustos (D-IL), Tom Cole (R-OK), Jim McGovern (D-MA), and Cathy McMorris Rodgers (R-WA) on July 25 introduced the Social Determinants Accelerator Act. The legislation would direct the Department of Health and Human Services to convene an interagency technical advisory council on social determinants of health. This council would include program experts from across the federal government, including HUD, the Department of Labor, and the Department of Agriculture, as well as state agencies like HFAs, the private sector, and community-based organizations. The Centers for Medicare and Medicaid Services, in consultation with the council, would then make available up to $25 million in grants to states, localities, and tribal governments to develop plans to improve their coordination of health, housing, and other non-health services and use of evidence-based interventions for those participating in Medicaid.
Urban Institute Seminar Delves into Data on Racial Homeownership Gap
The Urban Institute's Housing Finance Policy Center last week held a "data talk" to discuss the latest research on the racial homeownership gap and what it reveals about why the homeownership rate for African Americans is not growing as strongly as it is for other racial and ethnic groups. Researchers from the Urban Institute, private corporations, and academia presented their latest studies on the topic, all of which suggest that the homeownership market continues to underserve black consumers, making it more difficult for African American households to build up wealth and realize economic security. NCSHA staff attended, as well as staff from nearby HFAs. Here is a recording of the event.
NCSHA in the News
Bill Seeks to Eliminate, Modify Qualified Contract Option (Affordable Housing Finance)
Legislative and Regulatory Activities
September TBD | Senate Appropriations Subcommittee Markups of FY 2020 Appropriations Bills
NCSHA, State HFA, and Industry Events
August 12 – 14 | U.S. Bank Home Mortgage HFA Symposium 2019 | Minneapolis, MN
Stockton Williams will speak at this event.
August 12 – 16 | Council of Development Finance Agencies Training Institute's CDFA Summer School | Detroit, MI
Jennifer Schwartz will speak at this event.
September 4 | HousingIowa Conference | Cedar Rapids, IA
Greg Zagorski will speak at this event.
September 17 – 19 | Kansas Housing Conference | Wichita, KS
Stockton Williams will speak at this event.
September 23 | Discounted Early Registration Deadline and Group Hotel Rate Cutoff | NCSHA Annual Conference & Showplace | Boston, MA
September 25 | WHEDA Conference | Madison, WI
Stockton Williams will speak at this event.
September 26 | 2019 Indiana Housing Conference | Indianapolis, IN
Stockton Williams will speak at this event.
September 30 – October 1 | Southeastern States Housing Conference | Atlanta, GA
Jennifer Schwartz will speak at this event.
October 1 | 2019 Maine Affordable Housing Conference | Augusta, ME
Stockton Williams will speak at this event.
October 19 – 22 | NCSHA Annual Conference & Showplace | Boston, MA