NCSHA Washington Report | September 20, 2019
We've argued before that the common characterization of rural America as doomed to fall further behind faster growing urban areas is often wrong. In fact, many rural areas are thriving, and more are taking steps to remain competitive during an era of undeniable urbanization.
For these rural communities, housing construction and rehabilitation are a foundation for economic development. In July, Governing reported that "[g]overnors of states including Iowa, Kansas, North Carolina, and Pennsylvania have started programs to bolster rural economies" based on "expanding broadband, building workforce housing and, in states that haven't done so, expanding Medicaid to support rural hospitals."
Kansas Governor Laura Kelly (D) created an Office of Rural Prosperity, put housing on its to-do list, and asked Lieutenant Governor Lynn Rogers (D) to oversee it. On his summer-long listening tour of rural towns across the state, Rogers heard a consistent message: "We heard that there is a real need for housing, in order to recruit employees."
Onstage together at the Kansas Housing Conference in Wichita this week, the Lieutenant Governor and I got a great question from a Kansas houser: "What can all of us in this room do to shine a light on what needs to happen and turn up the heat so that it does?"
Here's some light.
Congress can get more housing built and repaired in rural communities by acting in the next few months to:
pass the Affordable Housing Credit Improvement Act (S. 1703/H.R. 3077), which expands the Housing Credit program that has already created more than 270,000 affordable homes in rural communities; and
fund the HOME Investment Partnerships Program, which state HFAs over the past five years have invested to produce and preserve around 25,000 rural homes, at a minimum of $1.5 billion in FY 2020.
Here's some heat.
Dozens of Representatives and Senators ― including a bunch representing rural voters ― who cosponsored the Housing Credit bill in the last Congress have not signed on again. In some cases, a verbal "yes" just needs to be codified. In others, though, the question is, has the member been asked enough times by enough constituents?
While the House has passed a HUD funding bill that provides $1.75 billion for HOME, the Senate Appropriations Committee yesterday approved $1.25 billion for the program (see below). Simply splitting the difference in the final bill, let alone following the Senate's number, is not enough for a program that has been cut more than 30 percent over the past decade.
Residents of the widely varied communities collectively called "rural America" are realistic about their economic and social challenges, yet generally optimistic about the future, according to a survey last year. Most reported they could use some outside help solving their problems.
Congress should give them a hand on housing.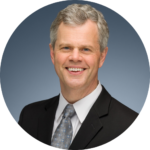 Stockton Williams | Executive Director
---
In This Issue
---
Fernández Appointed Executive Director of Puerto Rico Housing Finance Authority
The Board of Directors of the Puerto Rico Housing Finance Authority has ratified Governor Wanda Vázquez's nomination of Luis Fernández as Executive Director. Fernández has been in public service since 2008, serving as the HFA's financial and tax credit director. Since 2018, he has been a special assistant in economic matters and recently served as an advisor to the previous Executive Director, Luis Burdiel Agudo.
NCSHA Submits Comments to CFPB on Qualified Mortgage Definition
NCSHA on Monday sent a letter to the Consumer Financial Protection Bureau (CFPB) urging it to rescind the 43 percent debt-to-income (DTI) ratio limit loans must meet to qualify as Qualified Mortgages (QMs) under the CFPB's underwriting guidelines. NCSHA submitted the letter in response to the Advance Notice of Proposed Rulemaking CFPB issued earlier this year declaring its plans to allow the "GSE Patch" to expire in January 2021. The GSE Patch is a provision in CFPB's Ability-to-Repay/Qualified Mortgage Rule that automatically qualifies as a QM any loans approved through either Fannie Mae's or Freddie Mac's automated underwriting systems. Because of the GSE Patch, the DTI limit so far has not had an impact on the lending market. However, as NCSHA argues in our comments, if the QM definition is not amended, the DTI limit will severely curtail home financing options for low- and moderate-income and other underserved borrowers.
IRS Expands Housing Credit and Bond Disaster Relief for California Wildfires; Considers Modifications to Existing Disaster Relief Guidance
The Internal Revenue Service (IRS) published a notice this week expanding existing Housing Credit and multifamily Housing Bond disaster relief guidance for California as the state responds to its 2018 wildfires. The expansions to the guidance relate to emergency housing relief for impacted Housing Credit residents and an extension for the state Housing Credit agency's compliance monitoring reviews of properties in impacted areas.
In the notice, IRS also says it will be considering whether to make changes to the existing disaster relief guidance for the two programs. Rev. Proc. 2014-49 deals with temporary relief from certain Housing Credit requirements in the case of a presidentially declared disaster, and Rev. Proc. 2014-50 similarly provides temporary relief from requirements under the multifamily Housing Bond program. Changes to these revenue procedures would impact all states that experience disasters in the future. Comments are due to IRS by October 31. To inform NCSHA's comments, please send feedback to Jim Tassos by October 4.
HUD Issues Proposed Rule on HOTMA Provisions
HUD on September 17 published a proposed rule implementing provisions of the Housing Opportunity Through Modernization Act of 2016 (HOTMA) that streamline and make other changes to income calculation and reviews for HUD's Section 8 and Public Housing programs. The proposed rule would also make conforming amendments to the HOME Investment Partnerships Program, Housing Trust Fund, and Housing Opportunities for Persons with AIDS program. Comments on the proposed rule are due to HUD on November 18. Please submit any comments to NCSHA's Althea Arnold by November 1.
House Passes Continuing Resolution to Extend Federal Program Funding
On Thursday, the House passed by a vote of 301–123 a continuing resolution (CR), H.R. 4378, that extends funding for all federal programs through November 21. Congress must approve a CR or other funding legislation to avoid a government shutdown when FY 2020 begins on October 1 because it has not yet enacted any FY 2020 appropriations bills. The Senate is expected to approve the CR next week, and President Trump is expected to sign it before the October 1 deadline. If enacted, the CR will provide Congress and the Administration more time to negotiate final FY 2020 spending bills. The CR includes an anomaly, or funding adjustment, to ensure timely renewals of HUD's Section 202 Housing for the Elderly contracts and extends through November 21 the National Flood Insurance Program.
Senate Appropriations Committee Advances FY 2020 HUD and Rural Housing Bills
The Senate Appropriations Committee on Thursday advanced its FY 2020 HUD and rural housing spending bills. According to the Committee's press release, the HUD bill renews all existing rental assistance contracts and largely flat-funds other HUD programs, including the HOME Investment Partnerships Program. The Senate bill provides HUD with $3.2 billion more than FY 2019-enacted levels, but the Committee needed $2.3 billion just to renew existing rental assistance contracts and also faced a $2.1 billion reduction in receipts from the Federal Housing Administration. (The Committee uses these receipts to offset the cost of HUD programs.) The Senate Committee-passed HUD bill provides $1.5 billion less than the House-passed version, which was drafted to reflect higher spending caps.
The Committee report accompanying the HUD bill includes report language NCSHA requested recognizing how integral Performance-Based Contract Administrators (PBCAs) are to HUD's efforts to be more effective and efficient in monitoring its portfolio; expressing concern with any proposals to reduce the scope of work by PBCAs, diminish the applicability of federal law, or consolidate PBCAs into regional awards versus state by state; and directs HUD to ensure a PBCA procurement solicitation does not impede HFAs from bidding on state-based contracts. The bill also includes NCSHA-requested language addressing concerns about House-passed language that would limit HUD's authority to amend public housing contracts.
More information is available in our blogs about the HUD and rural housing bills.
Financial Services Committee Advances Bills on FHA Use of Credit Scores, Housing for Foster Youth, and Homeless Grants for Native American Tribes
In a mark-up held over most of this week, the House Financial Services Committee voted on September 20 to favorably report several housing bills to the full House of Representatives. These bills include legislation introduced by Rep. Al Green (D-TX) to establish a pilot program to use alternative credit score models for Federal Housing Administration loans, which passed on a party-line vote of 32–22. The Committee also unanimously advanced the Fostering Stable Housing Opportunities Act, introduced by Rep. Madeleine Dean (D-PA), to make Family Unification Program vouchers available on demand to foster youth at risk of becoming homeless; the Homeless Assistance Act of 2019, introduced by Rep. Brad Sherman (D-CA), to allow public housing agencies to disclose relevant information to local governments and nonprofits to facilitate services for homeless individuals; and the Tribal Eligibility for Homeless Assistance Grants Act of 2019, introduced by Rep. Denny Heck (D-WA), to make Native American tribes eligible to receive McKinney-Vento Homeless Assistance grants. It is not yet known if and when the full House will consider these bills.
HUD Releases FY 2020 Fair Market Rents
HUD has published its FY 2020 Fair Market Rents (FMRs), which will be effective October 1 unless there is a request for reevaluation by September 30. The Federal Register notice contains the procedures for such reevaluation requests. These FMRs are used in the Housing Choice Voucher, the Moderate Rehabilitation Single Room Occupancy, and the project-based voucher programs, as well as other programs that require location-specific economic data.
FHFA Ends GSE Mortgage Servicing Rights Pilot
The Federal Housing Finance Agency (FHFA) Wednesday announced it has terminated its Mortgage Servicing Rights financing pilot program for the government-sponsored enterprises (GSEs) Fannie Mae and Freddie Mac. FHFA started the pilot in 2018 to examine the feasibility of having the GSEs extend financing to non-bank mortgage servicers, which are servicing an increasing share of GSE loans. FHFA has, in recent years, expressed concern about the GSEs' exposure to non-bank servicers, which don't have to follow the same capital requirements as bank servicers. In explaining his rationale for ending the pilot, FHFA Director Mark Calabria said there are plenty of other financing sources available for mortgage servicing rights and the GSEs should focus on their core missions and preparing to exit conservatorship.
White House Council of Economic Advisors Publishes Homelessness Report
Earlier this week, the White House Council of Economic Advisors issued a report titled "The State of Homelessness in America," arguing that overregulation of the housing market and failed policies have led to increases in the number of persons experiencing homelessness in certain parts of the country. The report describes how the number of unsheltered homeless is largely concentrated in California, New York City, Boston, and Washington, DC, and cites "more tolerable conditions for sleeping on the streets" as a reason for this. The report also discusses what it calls shortfalls with previous federal policies, including questioning the efficacy of the Housing First model. The report contends the Trump Administration is improving federal efforts to reduce homelessness by working to reduce regulatory barriers to developing affordable housing, supporting "the police in promoting safe cities," improving the chances of people exiting the prison system, stemming the drug crisis, improving the federal response to mental illness, and increasing "incomes for people at the bottom of the distribution."
Legislative and Regulatory Activities
NCSHA, State HFA, and Industry Events
September 23 | Discounted Early Registration Deadline and Group Hotel Rate Cutoff | NCSHA Annual Conference & Showplace | Boston, MA
September 24 – 25 | Virginia Housing Alliance's Housing Credit Conference | Richmond, VA
Jennifer Schwartz will speak at this event.
September 25 | WHEDA Conference | Madison, WI
Stockton Williams will speak at this event.
September 26 | 2019 Indiana Housing Conference | Indianapolis, IN
Stockton Williams will speak at this event.
September 30 – October 1 | Southeastern States Housing Conference | Atlanta, GA
Jennifer Schwartz will speak at this event.
October 1 | 2019 Maine Affordable Housing Conference | Augusta, ME
Stockton Williams will speak at this event.
October 19 – 22 | NCSHA Annual Conference & Showplace | Boston, MA
October 23 – 24 | Affordable Housing Investors Council's 2019 Fall Affordable Housing Summit | Nashville, TN
Jennifer Schwartz will attend.
October 28 | National Affordable Housing Management Association's Fall Conference | Washington, DC
Jennifer Schwartz will speak at this event.
October 29 – 30 | South Dakota Housing Development Authority Annual Housing Conference | Pierre, SD
Stockton Williams will speak at this event.
Back to NCSHA Washington Report
---
Only members receive NCSHA Blog and Washington Report.