NCSHA Washington Report | September 13, 2019
As we reported last week, HUD has issued guidance implementing the authorization in the department's FY 2018 funding bill to make Section 202 Housing for the Elderly rental assistance contracts eligible for "conversions" under the Rental Assistance Demonstration (RAD) program. HUD estimates that 120,000 units in 2,800 properties are eligible to participate.
HUD's notice comes against a backdrop of long-running funding cuts for subsidized elderly housing. Until Congress' appropriation of $50 million last year, no new construction had been funded through Section 202 since 2012, and overall funding for the program has fallen by 18 percent over the past decade. Less than half the seniors who qualify for federal rental assistance receive it today, and the number eligible is expected to rise to 7.6 million by 2035, according to the Public and Affordable Housing Research Corporation.
As serious a problem as chronic underfunding of affordable housing for seniors is, at least there's an identifiable solution: political will to invest in the rental assistance, home repair, and new construction required to meet the exploding growth of "worst-case" housing needs among older adults.
Increasing the Housing Credit, which serves more than 800,000 senior-headed households already, by passing the Affordable Housing Credit Improvement Act (S. 1703/H.R. 3077), is one way this Congress can do it on a bipartisan basis this year. (See below for the latest on the bill.)
Other dimensions of the housing crisis associated with the "silver tsunami" demand responses that have yet to be fully developed. One is how the "urban-rural divide," so often associated with the country's political polarization, plays out in demographic trends reshaping our country.
The number of seniors living in low-density (i.e., rural and exurban) areas grew by more than six million between 2000 and 2016, according to Harvard's Joint Center for Housing Studies. "The geographic dispersion of older households is significant," the Center says, "because lower-density areas are more difficult to service and typically provide few housing options other than single-family homes."
"Smart home" technology innovation may be part of the solution. Joseph Coughlin, who runs the MIT AgeLab, envisions homes with "integrated health systems that are part of an emerging technology enabled lifestyle: a smart nutrition advisor system in the kitchen provided by the local grocery store in collaboration with an interested insurer to facilitate home delivery and advise on food choices or a home health station in the bath or bedroom connecting to a wellness call center."
Coughlin is a practical visionary working to optimize what he calls "the greatest gift in the history of humanity": the 30-year extension of average life expectancy achieved over the past century. He serves on Massachusetts Governor Baker's (R) Council to Address Aging in Massachusetts, along with MassHousing Executive Director Chrystal Kornegay.
You can hear from Coughlin from the plenary stage at NCSHA's Annual Conference & Showplace in Boston next month.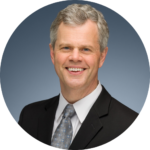 Stockton Williams | Executive Director
---
In This Issue
---
Ventura Named Rhode Island Housing Executive Director
On Wednesday, RIHousing's Board of Commissioners announced Carol Ventura has been named Executive Director. She has been serving as Interim Executive Director since March. Over her nearly 20 years with RIHousing, Ventura has held the positions of Deputy Director, Director of Development, and Assistant Director of the Policy Division. Previously, she worked as the executive director of a community development organization in Northern Rhode Island.
Momentum Builds for Affordable Housing Credit Improvement Act
Every day this week, more House members have cosponsored the Affordable Housing Credit Improvement Act (H.R. 3077). We also saw significant gains in cosponsorship over the August recess, as HFAs and their partners took advantage of the time members spent in their districts to advocate for the legislation. Our House cosponsorship tally stands at 88 members (48 Democrats and 40 Republicans), including our lead sponsors. The newest cosponsors are Representatives Steve Watkins (R-KS), Don Bacon (R-NE), John Curtis (R-UT), Guy Reschenthaler (R-PA), Jeff Fortenberry (R-NE), Tom Cole (R-OK), Bill Pascrell (D-NJ), Stephanie Murphy (D-FL), Dwight Evans (D-PA), David Joyce (R-OH), Frank Lucas (R-OK), Ted Lieu (D-CA), Adam Smith (D-WA), and James Baird (R-IN).
The Senate version of the legislation, S.1703, has 18 cosponsors, including our leads. Senators Thomas Carper (D-DE), Dan Sullivan (R-AK), Michael Bennet (D-CO), and Lisa Murkowski (R-AK) cosponsored the bill just before the August recess. We know others are looking hard at the bill, and we hope to turn that interest into cosponsorship soon.
Keep up the advocacy work. Strong cosponsorship going into the Fall will be essential if we are to take advantage of any tax vehicle opportunity that may surface in the coming months. Use the advocacy materials created by NCSHA and the ACTION campaign, and reach out to NCSHA's Jennifer Schwartz for help with follow-up or questions.
NCSHA Joins Coalition Letter Urging CFPB to Remove DTI Limit for QM Loans
NCSHA this week joined a coalition of lenders, housing trade associations, and civil rights advocacy organizations in urging the Consumer Financial Protection Bureau (CFPB) to rescind the 43 percent debt-to-income (DTI) ratio limit for qualified mortgages. In a letter to CFPB Director Kathleen Kraninger, the coalition argues that, with the exemption from the 43 percent DTI limit for Fannie Mae and Freddie Mac set to expire, eliminating the DTI limit will help to preserve access to credit for many creditworthy borrowers, particularly underserved populations. The letter was written in response to CFPB's advance notice of proposed rulemaking seeking comments on possible changes to its ability-to-repay rule. NCSHA will be submitting its own comments.
NCSHA Signs Coalition Letter to CRA Regulators
Earlier this week, NCSHA joined a broad coalition of affordable housing and community development stakeholders in sending a letter to the Comptroller of the Currency, the Federal Reserve Board, and the Federal Deposit Insurance Corporation about the Community Reinvestment Act (CRA) Notice of Proposed Rulemaking (NPR) the three financial regulators have said they are developing and hope to publish this Fall. Since there is a possibility the Comptroller of the Currency may publish an NPR without agreement from the other regulators, the letter emphasizes the importance of all three regulators agreeing on a common NPR. The letter also recommends that measurement and analysis of CRA activity should be workable, flexible, robust, and address community needs.
Congress Working on Continuing Resolution, Appropriations Bills
Congress has less than three weeks to finalize FY 2020 spending bills. The House Appropriations Committee on Thursday released a draft stopgap funding bill, or Continuing Resolution (CR), to extend federal government funding past October 1. The draft does not yet include an end date for the CR, but congressional staff suggest it could extend to November 21, at which time lawmakers will have to finalize FY 2020 spending bills or advance another CR to avoid a government shutdown.
The Senate Appropriations Committee has started work on its FY 2020 spending bills, including approving, along party lines, funding levels for each bill based on overall numbers approved in the recently passed budget deal. The Committee-approved funding level for the HUD spending bill is $1.4 billion less than the House-passed version. The Senate Appropriations Committee is tentatively set to consider its HUD and USDA spending bills next week.
NCSHA is asking its members to reach out to Senate Appropriations Committee members, especially those on the HUD and USDA subcommittees, to encourage them to fund HFA priority programs, including HOME and Section 8, at the House-passed FY 2020 bill levels.
Senate Banking Committee Hearing Analyzes Housing Finance Reform Plans
The Senate Banking Committee Tuesday held a hearing to examine housing finance reform proposals released last week by the Treasury Department and HUD. (NCSHA summarized the proposals in a memorandum to members.) The witnesses included Treasury Secretary Steve Mnuchin, HUD Secretary Ben Carson, and Federal Housing Finance Agency Director Mark Calabria. During the hearing, lawmakers and witnesses discussed, and occasionally sparred over, the merits of the proposals, including their support for affordable housing, the role of the government in the multifamily housing market, and the Trump Administration's ability to implement change administratively. NCSHA analyzed the hearing in more detail in its blog.
House Passes Housing Bills, Including Rural Rental Preservation Bill
The House passed three housing bills Tuesday, including the Strategy and Investment in Rural Housing Preservation Act of 2019 (H.R. 3620). As NCSHA has previously reported, H.R. 3620, introduced by Subcommittee on Housing, Community Development, and Insurance Chairman Wm. Lacy Clay (D-MO), would permanently authorize the Multifamily Housing Preservation and Revitalization Program, authorize vouchers for displaced USDA tenants, and allow USDA to renew rental assistance contracts for properties with maturing mortgages. The House also passed H.R. 1690, which would require carbon monoxide detectors to be present in federally-assisted housing units, and H.R. 2852, which would allow state-licensed, in addition to state-certified, appraisers to appraise FHA-insured mortgages. At this time, there is no Senate companion legislation, and it is unclear if or when the bill may advance in that chamber.
FHFA Revises Multifamily Lending Caps for Fannie and Freddie
The Federal Housing Finance Agency (FHFA) this morning released the 2020 multifamily lending caps for Fannie Mae and Freddie Mac, implementing a new policy intended to reduce the GSEs' roles in the multifamily market. From next month through next year, each GSE will be able to invest a total of $100 billion in multifamily loans, at least 37.5 percent of which must serve affordable housing. The old caps were set at $35 billion for each company, but affordable and energy efficiency loans did not count against them. The GSEs' share of the 2018 market is projected to be 42 percent, up from 36 percent three years ago, according to Inside Mortgage Finance.
Joint Center for Housing Studies Highlights State and Local Housing Strategies, First-Time Homebuying Trends
Harvard University's Joint Center for Housing Studies (JCHS) earlier this week published an article highlighting approaches state and local governments have taken to address their growing affordability problems. The article discusses several city and state initiatives, including California legislation providing $4 billion for housing; $1.8 billion in bond financing for housing in Massachusetts; and Minneapolis and Oregon's zoning changes to allow more multifamily housing in single-family neighborhoods. While praising the efforts of local and state governments, JCHS says more adequate federal government support is necessary to ensure all areas of the country receive affordable housing help.
JCHS also has released a report examining first-time homebuying trends over the last two decades. The report finds that first-time homebuying activity, measured in both volume and market share, declined significantly from 1997 to 2013. While first-time homebuying has increased since 2013, JCHS says it still remains below pre-crisis levels. The report also covers shifts in the race and ethnicity, age, and marital status of first-time homebuyers.
Ivory Prize Accepting Nominations for Affordable Housing Innovation Awards
Established in 2018 and designed to celebrate adoptable affordable housing projects and innovators, the Ivory Prize is accepting nominations for its 2020 awards in three key component areas: construction and design, finance, and regulatory reform. Details and entry requirements can be found on the website. Applications are due by December 15. The Ivory Prize recently published a paper highlighting the innovative ideas submitted during its last awards cycle, which drew 126 applications.
NCSHA in the News
Coalition urges CFPB to ditch DTI requirement for qualified mortgages (Scotsman Guide)
HUD Program Expansion May Lead to Surge in Housing Bond Issuance (Bond Buyer)
Legislative and Regulatory Activities
NCSHA, State HFA, and Industry Events
September 17 – 19 | Kansas Housing Conference | Wichita, KS
Stockton Williams will speak at this event.
September 18 | Urban Land Institute 2019 Fall Meeting | Washington, DC
Jennifer Schwartz will speak at this event.
September 23 | Discounted Early Registration Deadline and Group Hotel Rate Cutoff | NCSHA Annual Conference & Showplace | Boston, MA
September 24 – 25 | Virginia Housing Alliance's Housing Credit Conference | Richmond, VA
Jennifer Schwartz will speak at this event.
September 25 | WHEDA Conference | Madison, WI
Stockton Williams will speak at this event.
September 26 | 2019 Indiana Housing Conference | Indianapolis, IN
Stockton Williams will speak at this event.
September 30 – October 1 | Southeastern States Housing Conference | Atlanta, GA
Jennifer Schwartz will speak at this event.
October 1 | 2019 Maine Affordable Housing Conference | Augusta, ME
Stockton Williams will speak at this event.
October 19 – 22 | NCSHA Annual Conference & Showplace | Boston, MA
October 23 – 24 | Affordable Housing Investors Council's 2019 Fall Affordable Housing Summit | Nashville, TN
Jennifer Schwartz will attend.
October 28 | National Affordable Housing Management Association's Fall Conference | Washington, DC
Jennifer Schwartz will speak at this event.
October 29 – 30 | South Dakota Housing Development Authority Annual Housing Conference | Pierre, SD
Stockton Williams will speak at this event.
Back to NCSHA Washington Report
---
Only members receive NCSHA Blog and Washington Report.