NCSHA Washington Report | September 11, 2020
There's plenty of evidence the housing market is healing, if not healthy already. Yet on the other side of just about every positive sign is a worrisome signal.
Home mortgage forbearances are down more than 20 percent since their May peak, to 3.8 million, according to Black Knight. But while only five percent of loans backed by Fannie and Freddie are in forbearance plans, 11.5 percent of FHA-insured loans are.
Black Knight also reported a significant decline in mortgage delinquencies. "But the number of homeowners who were at least 90 days behind on their payments grew by 376,000 last month, a 20 percent increase from June," the Washington Post reported in August. "Serious delinquencies are now 1.8 million higher than pre-pandemic levels and are at their highest level since early 2010."
Renters have mostly been making their payments on time, based on the National Multifamily Housing Council's weekly survey of professionally managed apartments: More than 76 percent had paid September's rent by this week, about five percent less than this time last year. But sociologist Matthew Desmond points out, "During the first half of July, landlords collected 37 percent of total rent from families living in Class C properties — typically older stock, home to low- and moderate-income workers — compared with 80 percent during the first three months of the year."
Home building has been bouncing back, with housing starts reaching a seasonally adjusted annual rate of almost 1.5 million units in July, according to the Commerce Department. But the National Association of Home Builders warns a huge spike in lumber prices threatens to stall that momentum, adding more than $16,000 to the average price of a new home.
Apartments should "weather the storm better than other commercial real estate property types," says Fannie Mae. But multifamily construction has slowed significantly, and industry analytics firm Yardi asserted — even before the CDC's nationwide eviction moratorium — "COVID-19 ended a decade of strong multifamily fundamentals and injected uncertainty and volatility that will affect the sector for months or years to come."
While economists disagree about whether the economic recovery will look like a V, K, W, or some other letter, most are convinced the forecast will darken without additional federal relief. The housing market stands to suffer.
CoreLogic this week projected serious delinquency rates could nearly double from the June 2020 level by early 2022 without federal aid. "Not only could millions of families potentially lose their home, through a short sale or foreclosure, but this also could create downward pressure on home prices — and consequently home equity — as distressed sales are pushed back into the for-sale market."
And CDC's moratorium probably only delayed an eviction wave, with even worse effects for renters and landlords when it hits, unless federal assistance arrives first. Industry groups wrote Congress recently: "The eviction moratorium imposed by the Administration, together with Congress' failure to act on a robust emergency rental assistance plan, places the stability of the entire rental housing sector in danger."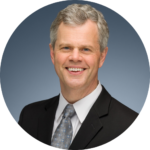 Stockton Williams | Executive Director
NCSHA COVID-19 Resources and Updates
---
In This Issue
---
NCSHA Expresses Strong Concerns About FHFA GSE Capital Rule
NCSHA urged the Federal Housing Finance Agency (FHFA) — both in detailed written comments submitted August 31 and in oral testimony Stockton Williams delivered during FHFA's Listening Session on Credit Risk Transfer on September 10 — to rescind its proposed regulatory capital framework for Fannie Mae and Freddie Mac because it would increase mortgage rates, decrease housing affordability, and impair the creation of new housing for low- and moderate-income households. NCSHA recommends FHFA restart the rulemaking process with a balanced approach reflecting the companies' chartered responsibilities to operate safely and soundly and to support affordable housing. NCSHA also will testify during FHFA's September 14 affordable housing listening session.
NCSHA Supports IRS Housing Credit Compliance Monitoring Sample Size Proposed Rule
This week, NCSHA submitted comments supporting the Internal Revenue Service (IRS) proposed rule revising the Housing Credit compliance monitoring sample size methodology that IRS and Treasury previously adopted in final regulations issued in February 2019. The proposed rule would reinstate policy in effect between 2016 and 2019 requiring Housing Credit agencies to monitor at least the lesser of 20 percent of the units in a project or the number of units in the Housing Credit Minimum Sample Size Reference Chart, which was designed for HUD Real Estate Assessment Center monitoring. The 2019 regulations had removed the 20 percent threshold, thus basing all monitoring on the chart. For more information, read NCSHA's blog post, written when the proposed rule was initially published.
NCSHA Comments on CFPB Qualified Mortgage Rule
NCSHA on Tuesday submitted comments to the Consumer Financial Protection Bureau (CFPB) on its proposed rule amending the Ability-to-Repay Qualified Mortgage Rule (ATR-QM). The letter expresses support for CFPB's proposal to eliminate the maximum borrower debt-to-income (DTI) ratio of 43 percent that mortgages must meet to satisfy the definition of "Qualified Mortgage" (QM), which will allow many creditworthy working families to qualify for mortgage credit without lowering consumer protections. The proposed rule would also establish a new price-based threshold for determining whether a loan meets the QM definition. The letter urges CFPB, when finalizing the rule, to analyze how the proposed thresholds will impact liquidity in the housing market, monitor the effects of the thresholds once the rule is implemented, and adjust the thresholds if called for.
Negotiators Still Far Apart on Coronavirus Relief as Senate Republicans Press "Skinny" Bill
Prospects for a coronavirus relief bill prior to the election are dimming as congressional and White House negotiators remain at odds over funding totals and priorities. This week, Senate Republicans brought up a pared-down relief package (referred to as a "skinny" bill) of approximately $650 million but were unable to overcome Democratic opposition. The House passed its coronavirus relief plan, the $3.4 trillion Health and Economic Recovery Omnibus Emergency Solutions (HEROES) Act, in May, which included significant funding for housing as well as approximately $900 billion in flexible funding to state and local governments. While negotiators have suggested various proposals to reach agreement on a total spending level, none have been acceptable to both sides.
Congress Working on Continuing Resolution to Keep Government Running After Sept. 30
With the end of the current fiscal year fast approaching, congressional leaders have begun discussions on a Continuing Resolution (CR) — a short-term funding stopgap measure — to keep federal government programs running at current funding levels after the end of the fiscal year. Key negotiators have agreed to a clean bill without "poison pill" provisions but have yet to agree on how long the CR will last. The White House and congressional Republicans prefer a bill lasting until the end of the calendar year, while Democrats prefer one funding the government until a new Congress takes office in early January. In case you missed it, here is NCSHA's Budget Chart, which includes House-passed funding levels for FY 2021.
HUD Issues Guidance on CDC Eviction Moratorium Order
On September 4, the Centers for Disease Control and Prevention (CDC) issued an order banning evictions for certain renters through December 31 to protect public health and prevent further spread of COVID-19. Wherever there is a state, local, or territorial residential eviction moratorium in effect that provides the same or a greater level of public-health protection, those protections supersede the CDC order. The order applies to those earning less than $99,000 annually for 2020 (and to married couples earning less than $198,000) and requires tenants to declare they tried to obtain government housing assistance, are trying to make timely partial payments, can't pay full rent, and face homelessness if evicted. On September 8, HUD issued guidance on implementing the CDC order, including stating that, "To be eligible for eviction protections under the order, residents must sign a declaration form and meet the requirements outlined in the order, which are also described in the declaration form." More information on CDC's order is available in NCSHA's blog.
Final Disparate Impact Rule Issued by HUD
The U.S. Department of Housing and Urban Development (HUD) published on September 4 the final rule making amendments to the burden-shifting framework in its Disparate Impact Rule, which implements HUD's interpretation of the Fair Housing Act's Discriminatory Effects Standard. The final rule, which the Federal Register will publish soon and which will take effect 30 days after its publication date, is designed to better reflect the U.S. Supreme Court's 2015 ruling in Texas Department of Housing and Community Affairs v. Inclusive Communities Project, Inc., and clarify how it applies to state insurance laws. Fair Housing advocates have denounced the rule, claiming it will make it harder for plaintiffs to establish a case in instances of alleged disparate impact discrimination. The final rule makes minor changes to the proposed rule published in August 2019, including modifications to the defenses available to defendants related to mortgage underwriting algorithms. For more information about the rule, refer to this blog post NCSHA wrote after the proposed rule was published.
HUD Releases $10 Million in CARES Act Funds for Service Coordinators
HUD has announced the allocation of $10 million in CARES Act funding for Service Coordinators as part of the $50 million made available for Section 202 Housing for the Elderly. The $10 million will be provided for existing grantees of the Service Coordinators in Multifamily Housing program and Congregate Housing Services Program. Grantees must apply according to these instructions by today, September 11.
HUD Publishes Guidance for ESG CARES Act Funding
On September 1, HUD announced the allocation formula, amounts, and program requirements for the $3.96 billion in supplemental Emergency Solutions Grants (ESG) Program funding Congress provided in the Coronavirus Aid, Relief, and Economic Security Act to help states and localities respond to the coronavirus pandemic (ESG-CV). The Notice also extends the waivers and flexibilities provided for ESG-CV funds to annual ESG funds for prior fiscal years so that grantees may use annual ESG resources as part of their coronavirus response. See our blog for additional information.
NCSHA in the News
Housing Groups Call on FHFA to Revise Capital Rule Proposal (Affordable Housing Finance)
Trump's Suburb Scare Could Hamper Housing Credit Projects (Law 360 Tax Authority)
Buying your first home? Everything to know about mortgage credit certificates (Bankrate)
H.R. 2 Housing Provisions Could Finance More Than One Million Additional Affordable Rental Homes from 2020 to 2030 (Notes from Novogradac)
Legislative and Regulatory Activities
NCSHA, State HFA, and Industry Events
October 27 – 29 | NCSHA's 2020 Conference & Showcase | Virtual
November 18 – 20 | AHF Live | Chicago, IL
Stockton Williams will speak at this event.
December 1 – 2 | Ohio Housing Conference | Virtual
Jennifer Schwartz will speak at this event.
Back to NCSHA Washington Report
Only members receive NCSHA Blog and Washington Report.