NCSHA Washington Report | October 18, 2019
As America's state housing finance agencies and hundreds of their partners head to Boston for NCSHA's Annual Conference starting tomorrow, we take note of some of the honest-to-goodness good news about affordable housing these days.
It's becoming a 2020 election issue. All of the Democrats currently polling the highest for their party's presidential nomination have laid out substantive housing plans, as have several others farther back in the pack. (Housing issues have yet to make an appearance at a debate, which NCSHA among hundreds of organizations is trying to change.)
Nevertheless, the probably unprecedented level of attention at this point in the primary process may set the stage for affordable housing to be a priority issue in the 2020 presidential election, as it has been at the state and local levels for the past several cycles.
It's attracting innovators. Residential construction's long-running "saga of failed disruption" may be changing, as hundreds of companies are now focusing squarely on delivering a more affordable process and product. Investors are "betting that the industry is on the verge of sweeping changes," according to the Wall Street Journal.
One of them told Hanley Wood's John McManus that "$3 of every $5 of upwards of $10 billion in capital raises in real estate tech and development over the past 12 months have been Series A funding for entrepreneurial, out-of-the-box startups." Efforts such as the Ivory Prize are shining a light on promising breakthroughs.
It's a growing priority for local "eds-and-meds" anchor institutions. Universities and hospitals together employ eight percent of the country's labor force and account for more than seven percent of total GDP. Among university leaders "excitement is growing" about doing more on housing and community development, according to a study by the Democracy Collaborative.
U.S. News and World Report recently reported "hospitals from Baltimore to St. Louis to Sacramento, California, are exploring ways to help patients find a home." An Urban Institute survey of dozens of nonprofit hospitals earlier this year found that "more than half indicated they had allocated resources to address the housing needs of their patients."
It's in the mix as deal-making season starts in Congress. There are indications the Senate could start voting on the FY 2020 federal appropriations bills as soon as next week, meaning potential progress in our efforts to secure stable funding for key HUD and USDA programs.
And we and others remain hopeful that Congress will move a "tax-extenders" bill before adjourning for the year, which could carry key provisions of the Affordable Housing Credit Improvement Act (S. 1703, H.R. 3077). Whether that happens will come down to how well we use the remaining weeks of the session to sign up cosponsors.
State HFAs are at the center of these encouraging developments and many more reasons to feel a little better about the progress we are all making together.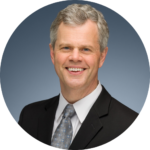 Stockton Williams | Executive Director
---
In This Issue
---
NCSHA and IRS to Host Webinar for Housing Credit Agencies on Submitting IRS Forms
Housing Credit agency staff are invited to participate in a webinar on the submission process for IRS Forms 8609, 8610, 8610 Schedule A, and 8823, hosted by NCSHA and the IRS. Scheduled for November 6, 2:30 p.m. – 4:30 p.m. ET, the webinar will cover changes in the forms and common filing errors. George Lydford, IRS senior program analyst for Examination Quality and Technical Support, will lead the discussion. NCSHA and IRS hosted a similar program last year. To participate, email your name, agency, and email address to NCSHA's Khloe Greenwood. Preregistration is required.
Federal Judges Issue Temporary Injunction of DHS Final Rule Limiting Immigration for Public Aid Recipients
On October 11, federal judges in New York, California, and Washington issued temporary nationwide injunctions of the Trump Administration's final rule adding public housing and tenant- and project-based Section 8 rental assistance to the list of public benefits the Department of Homeland Security considers when evaluating the self-sufficiency of applicants seeking to enter and remain in the United States. The rule was set to go into effect on October 15. In his ruling, Judge George B. Daniels of the U.S. District Court for the Southern District of New York wrote that the administration likely exceeded its authority and failed to explain why the rule is needed or reasonable. In California, U.S. District Judge Phyllis Hamilton wrote that the administration failed to consider the costs to local and state governments.
CDFA Survey Finds Housing Bond Issuance Continued to Increase in 2018
Private activity bond (PAB) issuance increased slightly from 2017 to 2018, according to the Council of Development Finance Agencies' (CDFA) Annual Volume Cap Report for 2018. Similar to recent years, Housing Bonds made up the bulk of PAB issuance, accounting for 92 percent of all PAB authority issued last year. This was mainly driven by a surge in MRB issuance, which increased significantly. MRBs were the only major PAB activity area tracked by CDFA that increased year over year. Multifamily bond issuance declined 4.4 percent in 2018 to $14.6 billion. Mortgage Credit Certificate issuance was $4.9 billion in 2018, down 27 percent from $6.7 billion in 2017. CDFA is expected to release a slightly revised version of the report shortly, with updated MRB issuance figures. Read more in NCSHA's blog.
JCHS Report Details Seniors' Housing Affordability Issues
The Harvard Joint Center for Housing Studies (JCHS) Wednesday released Housing America's Older Adults 2019, a report highlighting the housing difficulties facing this demographic. According to the report, in 2018, 26 percent of all households were headed by someone age 65 or older; JCHS expects that figure to jump to 34 percent by 2038. Among 25 percent of adults age 65 or over, Social Security benefits accounted for 90 percent of income in 2018. Between 2012 and 2017, the incomes of households age 65 and over in the bottom 10 percent fell by 4 percent. The median income for the lowest earners, $14,400, was lower than the 2000 level of $17,100. Homeownership rates are lower and debt rates are higher for those age 50 to 64, as compared to earlier generations. JCHS predicts the demand for affordable housing, especially with supportive services nearby, will only intensify as this segment of the population grows.
NCSHA in the News
New IRS Compliance Rule Will Cause Problems for LIHTC Agencies, Owners, Property Managers and Tenants (Novogradac)
Legislative and Regulatory Activities
NCSHA, State HFA, and Industry Events
October 19 – 22 | NCSHA Annual Conference & Showplace | Boston, MA
October 23 – 24 | Affordable Housing Investors Council's 2019 Fall Affordable Housing Summit | Nashville, TN
Jennifer Schwartz will attend.
October 28 | National Affordable Housing Management Association's Fall Conference | Washington, DC
Jennifer Schwartz will speak at this event.
October 29 – 30 | South Dakota Housing Development Authority Annual Housing Conference | Pierre, SD
Stockton Williams will speak at this event.
November 6, 2:30 p.m. – 4:30 p.m. ET | NCSHA and IRS Webinar for Housing Credit Agencies on IRS Form Submission
November 18 – 20 | Prosperity Now I'M HOME Conference | Portland, OR
Greg Zagorski will speak at this event.
November 20 – 22 | Virginia Governor's Housing Conference | Hampton, VA
Stockton Williams will speak at this event.
November 20 | American Bar Association Forum on Affordable Housing and Community Development Law, "Income Averaging in LIHTC Projects — Where Are We Now?" | Webinar
Jennifer Schwartz will speak at this event.
December 2 | Federal Housing Finance Agency Duty-to-Serve Listening Session | Washington, DC
NCSHA will speak at this event.
January 12 – 17 | NCSHA's 2020 HFA Institute | Washington, DC
Back to NCSHA Washington Report
---
Only members receive NCSHA Blog and Washington Report.