Opportunity Zone Target Investment Surges to Nearly $43 Billion Nationwide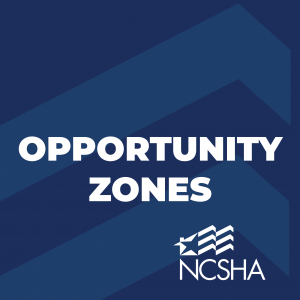 The amount of capital targeted for investment in designated Opportunity Zones increased dramatically in the past month, according to analysis by NCSHA based on the most recent edition of its Opportunity Zone Fund Directory, released today. The 163 funds included in the current directory expect to raise nearly $43 billion in Opportunity Zone investment, up from $29 billion last month and nearly triple the amount anticipated at the start of 2019. This directory includes 20 new funds and details on fund size and geographic and investment focus for all the funds listed.
Listed funds range in size from $1 million to $10 billion, with an average fund size of $264 million. Two of the 20 new funds have investment targets in excess of $1 billion. One-third of the funds (54 of 163) plan to invest nationwide, while the remaining two-thirds (109 of 163) are targeting specific states or regions.
The investment focus of the vast majority of the funds (146/163) is commercial real estate, including multifamily residential, student housing, mixed-use, hospitality, or other commercial development. The number of funds that plan to invest in community revitalization — including affordable or workforce housing — is up to 61 percent (100/163), while 54 percent (88/163) plan to invest in economic development or small business development and 22 percent (36/163) in infrastructure or renewable energy projects. Nearly all the funds plan to invest in multiple categories.
NCSHA will continue to update the directory as additional Opportunity Funds are announced. To add a fund to the directory, please complete this form.

Data Points
| | |
| --- | --- |
| Jan-19 | $16,000,000,000 |
| Feb-19 | $19,000,000,000 |
| Mar-19 | $24,000,000,000 |
| Apr-19 | $24,000,000,000 |
| May-19 | $28,000,000,000 |
| Jun-19 | $29,000,000,000 |
| Jul-19 | $43,000,000,000 |