Washington Report | September 21, 2018
On August 17, North Carolina HFA executive director Scott Farmer attended a ribbon cutting at a rehabilitated home in Wilmington that had been damaged by Hurricane Matthew, one of hundreds the agency had targeted for repair after that deadly 2016 storm. Four weeks later, Hurricane Florence made landfall in Wrightsville Beach. A week after that — today — North Carolina is still seeing severe flooding from Florence, which Scott reports has already impacted most of his state, including communities still rebuilding from Matthew.
The full effects of Florence — which was also the second "1,000-year storm" in three years for South Carolina and a "costly near-miss" for Virginia — will not be known for weeks or more. The final accounting will almost certainly exceed the $17 billion – $22 billion in property damage initially estimated by Moody's Analytics, which would make the storm among the 10 most costly in U.S. history. In broad terms, we know the impacts will also include dozens of deaths, hundreds of roads and bridges temporarily closed, thousands displaced from their homes, millions of farm animals lost, and incalculable heartache.
If the storm follows the pattern of other recent natural disasters, a large body of evidence suggests low-income people and places will bear the heaviest cost, and inequality along racial and income lines may worsen. "These findings are disconcerting," noted the authors of a new study, "because such damages are widespread; they are projected to increase dramatically over coming years; and FEMA aid — as currently administered — appears to exacerbate the problem."
Days before Florence made landfall, the National Low Income Housing Coalition observed "nearly 280,000 very low-income renter households reside in counties where hurricane, storm surge, or tropical storm alerts have been issued in North Carolina, South Carolina, and Virginia…and 136,000 households in these areas lack a car to evacuate if needed."
Shortly after the storm hit, the Wall Street Journal reported that families facing the need to relocate may be at a loss "because Florence's path blew through some of the state's smaller cities, where much of the rental housing stock is owned by mom-and-pop landlords." North Carolina Governor Cooper (D) said:
"There's a concern about affordable housing all over the state, in urban areas but particularly in southeastern North Carolina where we are seeing such significant devastation. So we're going to approach this rebuilding effort with an emphasis on affordable housing."
Visiting affected areas in both states this week, President Trump promised "a lot of money" to help rebuild. South Carolina Governor McMaster (R) has already made a request for $1.2 billion in federal assistance for a range of needs including temporary housing. How and when Congress will act to authorize the necessary federal resources is not yet clear.
What is clear is that the Carolinas will rebuild and their state HFAs will be at the center of those efforts. The North Carolina HFA and South Carolina HFDA can count on support from NCSHA and their fellow agencies around the country — too many of which have contended with their own catastrophic disasters in recent years — and the thoughts and prayers of all of us in the state HFA community.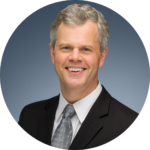 Stockton Williams | Executive Director
---
In This Issue
GAO Releases Development Cost Study
The U.S. Government Accountability Office (GAO) this week published its long-awaited report on Low Income Housing Tax Credit (Housing Credit) development costs. The report's findings regarding development costs and cost drivers are similar to the findings of the recent Abt Associates study NCSHA commissioned. NCSHA analysis based on the Abt report and other data suggests that Housing Credit development costs and their rate of growth are generally consistent with development costs of the multifamily market as a whole. GAO also examined HFA allocating agency cost containment policies and practices, demonstrating HFAs are working to ensure Housing Credit development costs are reasonable and deliver the maximum return for the taxpayers' investment.
GAO's published report includes an NCSHA comment letter that discusses the report's findings and says that, while NCSHA does not believe these recommendations would materially strengthen the Housing Credit, and may create additional regulatory burden on states, we welcome opportunities to work with Congress and IRS to strengthen and improve the program. NCSHA issued a press statement on the GAO report, posted a blog with more information, and developed a side-by-side comparison of the GAO and Abt reports.
NCSHA Takes Part in Opportunity Roundtable 
NCSHA joined in the Opportunity Roundtable meeting this week sponsored by the Opportunity Starts at Home campaign. The campaign is a long-term, multi-sector initiative to meet the rental housing needs of the nation's low-income people. With members representing housing, education, health, civil rights, anti-hunger, and other organizations, the roundtable convened to discuss the campaign's goals and strategies for achieving them. The website provides access to research, advocacy materials, podcasts, and other information related to the campaign, the affordable housing crisis, and housing's importance to personal well-being in a number of different areas.
FY 2019 Appropriations Negotiations Continue as Senate Advances Stopgap Spending Bill 
House and Senate conferees are trying to finalize a four-bill FY 2019 appropriations package (H.R. 6147), including funding for HUD and Rural Housing programs, before the new fiscal year begins October 1. Senate Appropriations Ranking Member Patrick Leahy (D-VT) said funding decisions have largely been made, but conferees must still resolve several non-housing-related policy issues. Without an agreement, HUD and USDA housing programs would be covered by a Continuing Resolution (CR) keeping agencies running through December 7. The Senate passed the CR this week. The House is expected to pass it when they return from recess next week.
More Cosponsors Sign Up for Housing Credit Improvement Act 
In the month since our last update on cosponsorship of the Affordable Housing Credit Improvement Act (S. 548 and H.R. 1661), we have made significant strides. Senator Elizabeth Warren (D-MA) has cosponsored S. 548, bringing our total in the Senate to 41 cosponsors. Seven additional members of Congress — Representatives Albio Sires (D-NJ), David Loebsack (D-IA), Raja Krishnamoorthi (D-IL), Marcia Fudge (D-OH), Val Butler Demings (D-FL), Stephen Lynch (D-MA), and Brad Wenstrup (R-OH) — signed up for the House bill, bringing our grand total in that chamber to 169. Since Wenstrup recently joined the House Ways and Means Committee, his cosponsorship brings us to 70 percent of the Committee. Congratulations to everyone whose work contributed to bringing these members onboard. Keep up the great work.
Ryan Bill Would Provide Federal Assistance for Blight Removal
Representatives Tim Ryan (D-OH) and David McKinley (R-WV) recently introduced the Clean Up Our Neighborhoods Act (H.R. 6792), which authorizes HUD to provide competitive grants to states for blight elimination and neighborhood redevelopment activities in low-income communities. The legislation authorizes Congress to appropriate funding for the grants for fiscal years 2020 through 2025 but does not prescribe a specific amount of funding. It also requires states to match at least 15 percent of the grant they receive with their own funds. More information is available in NCSHA's blog.
Housing Bond Issuance Increased Again in 2017, CDFA Survey Says
Private activity bond (PAB) issuance increased at least nine percent from 2016 to 2017, according to the Council of Development Finance Agencies' (CDFA) latest Annual Volume Cap Report for 2018, increasing to $24.9 billion in 2017 from $20.4 billion in 2016. Housing Bonds accounted for just over 84 percent of total PAB issuance in 2017 — the fourth consecutive year Housing Bonds have made up at least 80 percent of all PABs issued. Nearly three-quarters of Housing Bond issuance in 2017 was multifamily bonds, which increased nine percent from $14 billion to $15.3 billion. MRB issuance surged 27 percent in 2017, to $5.67 billion from $4.47 billion. For more information, see NCSHA's blog.
HUD's Rental Assistance Demonstration Reaches 100,000-Unit Milestone
HUD Secretary Ben Carson announced this week that the Rental Assistance Demonstration (RAD) has preserved 100,000 units of affordable housing. Carson joined HUD Assistant Secretary for Housing Brian Montgomery, Multifamily Office of Recapitalization Director Tom Davis, and the Housing Authority of the City of Austin at a groundbreaking ceremony in Austin, Texas, to celebrate the milestone. RAD allows public housing authorities to access private investment through public-private partnerships to help preserve public housing properties and address the growing nationwide backlog of deferred maintenance, estimated by HUD to be at $35 billion. HUD published a graphic flyer providing more data on the milestone, and to show the growth of RAD across the country and into the future.
HUD Holds Webinar on Increasing Landlord Participation in Voucher Programs
On September 20, HUD hosted its first landlord listening session as part of its Department-wide task force to encourage more landlords to participate in the Housing Choice Voucher program. The Urban Institute's Mary Cunningham and Georgetown University's Eva Rosen presented, respectively, on research showing that many landlords do not accept vouchers, and when they do, they are often dissatisfied with the administrative burdens associated with the vouchers. Panelists suggested that better communication with public housing authorities, streamlining regulations, and ensuring future funding for the voucher program are key to landlord participation. HUD will host additional listening sessions in Philadelphia, Atlanta, Dallas, Los Angeles, Salt Lake City, and Salem, OR. After these forums, the task force will provide recommendations to the Secretary.
Ivory Homes Announces National Prize for Affordable Homeownership Innovation
Ivory Homes, the largest homebuilder in Utah, Tuesday announced it is holding a national contest to recognize solutions to the affordability crunch that are the most "ambitious, scalable, and innovative."  Ivory will award winners for exemplary single-family or multifamily programs that support construction and design, regulatory reform, and finance. Each winning entry will receive an award between $50,000 and $100,000. Initial applications are due November 15. For more information and to apply for the Ivory Prize, please see NCSHA's blog and the competition website.
Are Wells Fargo, PNC probes a setback for affordable housing? (American Banker)
Why PAB issuance grew to $24.9 billion in 2017 (The Bond Buyer)
NCSHA, State HFA, and Industry Events
September 26 – 28 | National Association of State and Local Equity Funds 25th Annual Conference
Jennifer Schwartz will participate in this event.
September 26 | HUD Section 811 Stakeholder Listening Session
Althea Arnold will participate in this event.
October 1 – 2 | Southeast States Regional RoundtableJim Tassos will participate in this event.
October 2 – 4 | Housing Washington Conference
Jennifer Schwartz will participate in this event.
October 4 | National Association of Local Housing Finance Agencies Legislative Conference
Althea Arnold and Katelynn Harris will attend this event.
October 4 | New Hampshire Housing and the Economy Conference
Stockton Williams will participate in this event.
October 5 | New England HFA Executive Director Meeting
Stockton Williams will participate in this event.
October 9 | Urban Land Institute Housing Affordability Symposium
Stockton Williams will participate in this event.
October 11 | Ohio Housing Council Fall Symposium
Jennifer Schwartz will participate in this event.
October 13 – 16 | 2018 Annual Conference & Showplace | Austin, TX
ctober 18 | Council of Large Public Housing Authorities
Stockton Williams will participate in this event.
October 21 – 23 | National Affordable Housing Management Association's Biannual Top Issues in Affordable Housing Conference—Fall 2018
Jennifer Schwartz will participate in this event.
October 24 – 25 | North Carolina Affordable Housing Conference
Stockton Williams will participate in this event.
October 24 – 25 | Affordable Housing Investors Council – Affordable Housing Summit
Jim Tassos will participate in this event.
Legislative and Regulatory Activity