Washington Report | January 4, 2019
While the partial federal government shutdown casts a growing shadow of uncertainty over the first days of the 116th Congress, we begin the new year focused on advancing the federal policy interests of the nation's state HFAs. NCSHA's 2019 Priorities, approved unanimously by the organization's Board of Directors last month, direct our efforts toward achieving three broad goals this year.
First is increasing the supply of affordable housing. The long-running crisis well known to anyone reading this newsletter has become a mainstream concern among economists and policymakers assessing potential threats to the economy. In an op-ed yesterday, Moody's Analytics chief economist Mark Zandi observed:
"Thus, a decade after the housing crash and financial crisis, another national housing crisis is brewing. A decade ago, the problem was egregious mortgage lending and overbuilding. Today, it is a mounting lack of affordable housing."
As co-chair of the industrywide ACTION Campaign, NCSHA will continue the push to substantially increase and significantly improve the Housing Credit program, building on the strong bipartisan support for legislation to do so in the House and Senate in the last Congress.
We will also work with other organizations to advocate for a new incentive for affordable for-sale home building — the worsening shortage of which is a major driver of rental housing needs and socio-economic disparities in wealth. And we will continue our efforts to ensure the investment incentives in Opportunity Zones generate rental and for-sale housing development and preservation, building on state-level leadership such as shown this week by Governor Larry Hogan (R-MD).
Second is expanding access to affordable financing. It starts at the Federal Housing Finance Agency. As Jim Parrot recently observed:
"The most important question in housing policy heading into the new year has nothing to do with interest rates, housing supply, or home sales. It's what kind of director of the Federal Housing Finance Agency (FHFA) Mark Calabria will be."
State HFAs have been Fannie and Freddie's indispensable partners since the crash in meeting their statutory affordable housing responsibilities — delivering high-quality loans to low- and moderate-income households, piloting innovative new efforts to meet the companies' "duty-to-serve" responsibilities, and running the Housing Trust Fund in most states. We will be working with FHFA and the GSEs to make the case for building on this track record of results.
We will also continue our efforts to ensure the Federal Housing Administration recognizes the public accountability, lender oversight, and borrower supports that account for the superior performance of state HFA home mortgage loans as the agency reviews its policies regarding down payment assistance. And, we will work to create opportunities to increase tax-exempt Housing Bonds for homeownership and rental housing, as more states again become bond cap-constrained.
Third is enhancing innovation and efficiency in the affordable housing system. NCSHA will continue to press for a more flexible, less burdensome regulatory environment to reduce housing costs and state HFAs' abilities to achieve our first two goals. We will also aggressively push for expanded opportunities for HFAs to deliver housing help through proven programs that generate a positive return for the taxpayer, such as the FHA – HFA Multifamily Risk-Sharing program and state HFA Project-Based Contract Administration.
It will be a busy year.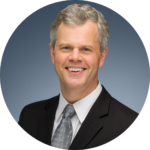 Stockton Williams | Executive Director
---
In This Issue
---
Partial Government Shutdown Continues into Third Week
There is no end in sight to the partial government shutdown impacting nine federal agencies, including HUD and USDA, now entering its third week. The House, now under Democratic control, voted late Thursday in favor of two spending measures aimed at ending the shutdown, but the White House said it would veto them because they don't include funding for the border wall. Senate Majority Leader Mitch McConnell (R-KY) this week also announced he would not introduce any Fiscal Year 2019 spending bills in the Senate unless President Trump first indicates he will sign them.
The House voted 241 to 190 in favor of H.R. 1 — a "minibus" for six of the seven remaining FY 2019 spending bills, including those that fund HUD and USDA affordable housing programs, through the end of the fiscal year — and 239 to 192 in favor of a stopgap funding bill for the Department of Homeland Security through February 8. The minibus includes funding levels and policy proposals for affordable housing programs identical to those included in the Senate's version of the FY 2019 Transportation and HUD spending bill. Read NCSHA's blog on that bill.
HUD published its contingency plan detailing operations during a shutdown, and HUD staff indicated to NCSHA the agency will be able to close time-sensitive transactions and continue to process rental assistance payments during a short-term shutdown; however, funding payments and contract renewals during a long-term shutdown is more uncertain.
NCSHA's 2019 HFA Institute, January 13 – 18 in Washington, DC, will take place as scheduled, whatever the status of agencies currently affected by the shutdown. In the event scheduled speakers from federal agencies are unable to participate, NCSHA will arrange for other knowledgeable experts to speak.
NCSHA Sends IRS Recommendations for Opportunity Zone Regulations
On December 28, NCSHA submitted official comments to the Internal Revenue Service (IRS) on proposed regulations implementing Opportunity Zone (OZ) provisions of Internal Revenue Code section 1400Z-2. NCSHA provided specific comments on the original use and substantial improvement requirements of the proposed regulations, along with several suggestions relating to OZ business requirements, among other matters. For more information on the comment letter, please contact NCSHA's Jim Tassos and see our blog.
NCSHA Opportunity Zone Fund Directory Expands to 63 Funds, Nearly $16 Billion in Investment
NCSHA released an updated edition of its Opportunity Zone Fund Directory January 3, including details on 63 Qualified Opportunity Funds (QOFs) representing nearly $16 billion in anticipated investment in distressed areas. The directory includes details on each fund's management, organization, size, investment focus, and geographic focus. For more details about these funds, including geographic and activity focus, refer to NCSHA's blog. NCSHA will update the directory as additional QOFs are announced. To add an Opportunity Fund to the directory, please complete this form.
New Members Join Senate Finance and Banking, Housing, and Urban Affairs Committees
Senate Republicans have announced Senators James Lankford (R-OK), Steve Daines (R-MT), and Todd Young (R-IN) will join the Finance Committee for the 116th Congress. Senate Democrats previously had announced their picks for new Finance Committee members: Senators Maggie Hassan (D-NH) and Catherine Cortez Masto (D-NV). The Finance Committee has jurisdiction over tax issues, including the Low Income Housing Tax Credit and tax-exempt private activity bonds, such as Housing Bonds.
According to media reports, new Republican members on the Senate Banking, Housing, and Urban Affairs Committee include Senators Martha McSally (R-AZ) and Kevin Cramer (R-ND), and new Democratic members include Senators Krysten Sinema (D-AZ) and Tina Smith (D-MN).
IRS-Amended PAB Public Notice Requirements Include Exemptions for MRBs
On New Year's Eve, the IRS published a final rule simplifying the public approval requirements that apply to tax-exempt Housing Bonds and other private activity bonds (PABs). The rule allows HFAs and other PAB issuers to meet their public notice requirements solely through electronic sources and reduces the time required between the reasonable public notice and public hearing from 14 days to 7 business days. The rule also includes NCSHA recommendations to exempt certain MRB public approval requirements and to reduce HFA information submission requirements. More details are available on NCSHA's blog.
Pennsylvania HFA's Redmond Honored by NeighborWorks
NeighborWorks America last month honored Terri Redmond, manager of counseling and education for the Pennsylvania Housing Finance Agency (PHFA), as a Visionary Leader for Community Development. The honor recognizes Redmond's leadership in building PHFA's housing counseling program from the ground up to a nationally recognized program that has helped thousands of Pennsylvanians prepare for homeownership. Redmond has been in her position with PHFA since 2003 and has a strong mix of experience in the public and private sectors.
NCSHA, State HFA, and Industry Events
January 8 | Mortgage Bankers Association Consumer Affairs Advisory Council Meeting
Stockton Williams will speak at this event.
January 13 – 18 | NCSHA's 2019 HFA Institute | Washington, DC
January 17 | HUD Conference on Housing Assistance, Employment, and Self-Sufficiency | Washington, DC, and via webcast
January 25 | South Carolina Governor's Opportunity Zones Summit | Columbia, SC
Stockton Williams will speak at this event.
January 29 | Affordable Housing Tax Credit Coalition 2019 Annual Conference | New Orleans, LA
Jennifer Schwartz will speak at this event.
January 31 | George W. Bush Presidential Center "Policies to Promote Inclusive Growth" Conference | Dallas, TX
Stockton Williams will participate.
February 7 | National Association of REALTORS® Policy Forum on Housing Finance Reform | Washington, DC
Stockton Williams and Garth Rieman will participate.
February 19 – 21 | National Association of Home Builders International Builders' Show | Las Vegas, NV
Stockton Williams will speak at this event.
February 26 – 27 | Illinois Governor's Housing Conference | Chicago, IL
Stockton Williams will speak at this event.
February 27 – March 2 | National Housing and Rehabilitation Association Annual Meeting and Symposium | Miami, FL
Stockton Williams will speak at this event.
March 11 – 13 | NCSHA's 2019 Legislative Conference | Washington, DC