NCSHA Opportunity Zone Fund Directory Expands to 63 Funds, Nearly $16 Billion in Investment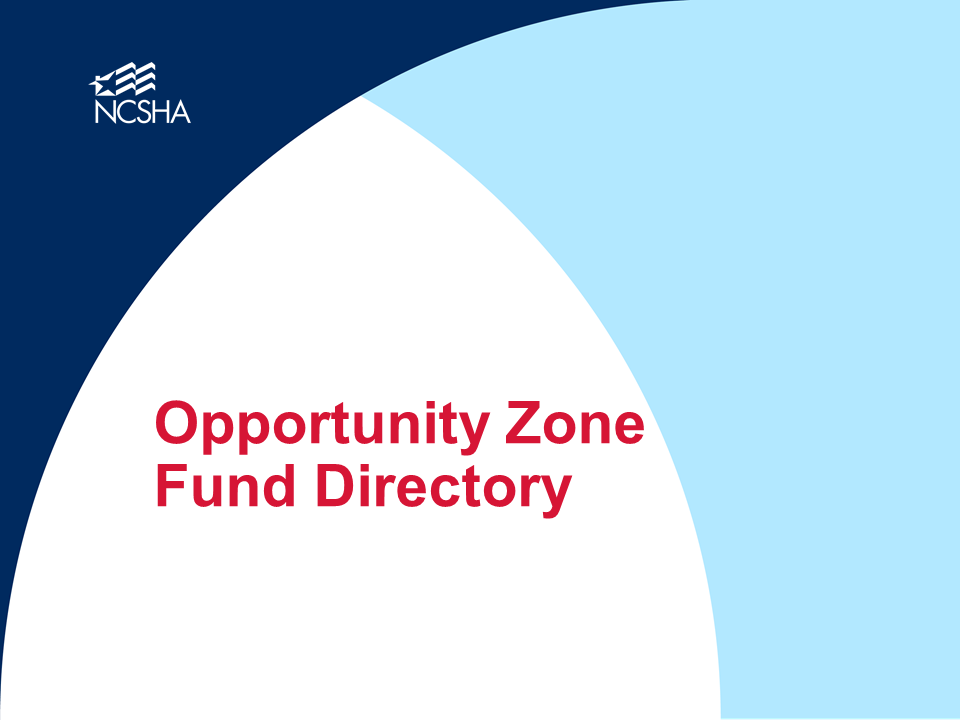 NCSHA released an updated edition of its Opportunity Zone Fund Directory today, including details on 63 Qualified Opportunity Funds (QOFs) formed to attract Opportunity Zone investment in designated high-poverty neighborhoods. The directory's latest edition includes 11 new QOFs and details on each fund's management, organization, size, investment focus, and geographic focus.
The 63 QOFs featured in the directory represent nearly $16 billion in anticipated investment. Funds range in size from $1 million to $3 billion, with an average fund size of approximately $250 million. Two-thirds of the funds (42 of 63) target specific states or regions, while the remaining 21 funds are open for investment nationwide. Geographic focus continues to be strongest along the East Coast, including numerous funds specifically focused in New York and Florida.
The vast majority of the funds (56/63) report anticipated investment focus in some form of commercial real estate, including multifamily residential, student housing, mixed-use, hospitality, or traditional commercial development. Nearly half of the funds (30/63) plan to invest in community revitalization efforts, including affordable housing or workforce housing, while 44 percent of the funds (28/63) plan investment in economic development or small business development, and 19 percent of the funds (12/63) plan to focus on infrastructure or renewable energy investment. Most funds plan to focus investment in multiple categories.
NCSHA will update the directory as additional QOFs are announced. To add an Opportunity Fund to the directory, please complete this form.