NCSHA Submits Comments to IRS on Proposed Opportunity Zone Regulations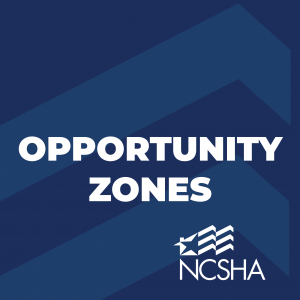 On December 28, NCSHA submitted official comments to the Internal Revenue Service (IRS) on proposed regulations implementing Opportunity Zone (OZ) provisions of Internal Revenue Code section 1400Z-2.
In our comment, NCSHA encouraged IRS to consider land or property vacant for a period of at least one year as meeting the original use requirement referenced in the OZ statute, consistent with rules under the Enterprise Zone incentive. We suggested in the letter that this safe harbor would facilitate the redevelopment of vacant and abandoned properties in distressed communities and greatly enhance the impact of the OZ incentive.