Washington Report | December 21, 2018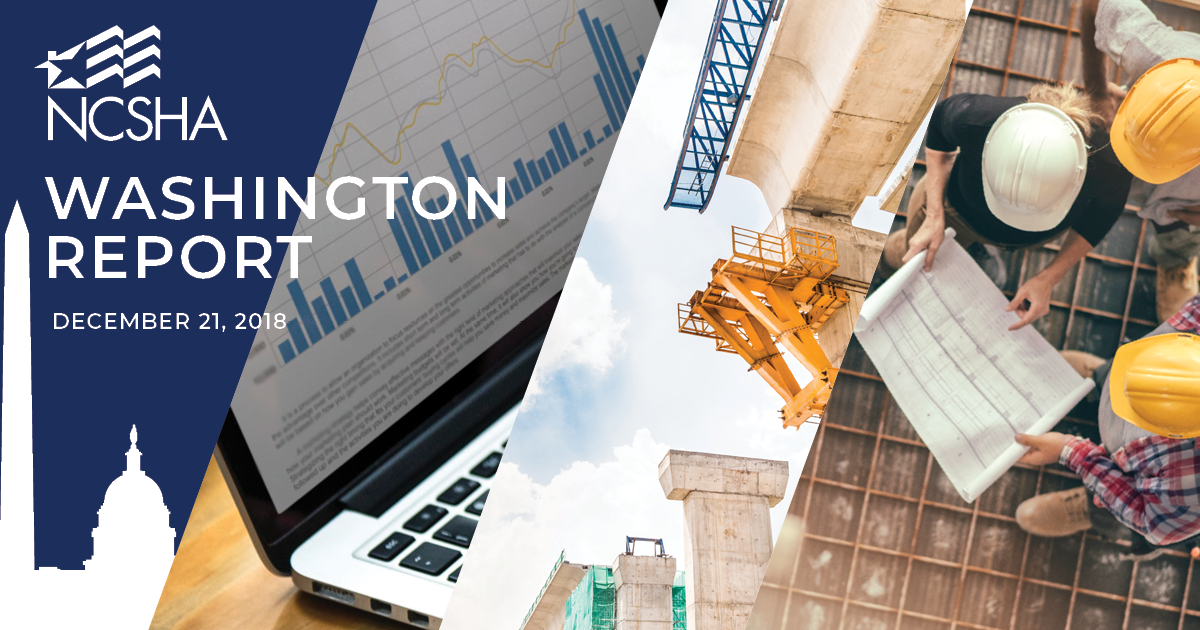 Months before the Federal Reserve Bank's decision this week to raise interest rates, most everyone in affordable housing finance and development was already grappling with impacts of more expensive capital.
Last summer, the Wall Street Journal reported, "The rising cost of debt isn't just making new projects harder to launch; it is also putting future refinancing into question." As National Real Estate Investor then observed: "Lenders have been cutting into their own profits to keep originating loans without substantially increasing the interest rates they offer. But they cannot keep cutting the 'spread' that they add to the interest rates that they charge to borrowers forever."
In his presentation at the NCSHA Board of Directors meeting earlier this month, CoreLogic chief economist Frank Nothaft shared his forecast — a blend of those by six leading housing industry economists — that the interest rate on long-term fixed-rate mortgages will reach 5.3 percent by this time next year, which would be the highest level in a decade. National Association of Home Builders chief economist Rob Dietz observes, "[a] 30-year mortgage rate into the mid-5 percent to 6 percent range [would mark] a significant challenge to housing affordability, already weakened due to supply-side construction cost issues."
In a rising-rate environment, the ability of state HFAs to issue tax-exempt bonds for affordable homeownership and rental apartments is even more important to families who need housing help. Moody's projects HFA tax-exempt single-family housing bond issuance to increase in the last quarter of 2018 by 15 percent year over year, exceeding $13 billion for 2018 overall, and increase further in 2019.
The borrower advantages of tax-exempt bond financing in the current rate environment are also relevant to the design of new federal infrastructure policy. Whatever the odds of bipartisan agreement on anything, the fact remains, infrastructure is a priority shared by President Trump and congressional Democrats. The President said Monday of the two political parties, "The other thing they're going to start working on very shortly is an infrastructure bill, because that's something I think everybody wants to see."
Tax-exempt financing tools and public-private partnerships can be pillars of a bipartisan plan. "The fractious political times in which we live are obscuring a reality, one rarely acknowledged by advocates on the left or right, that a consensus has been growing across party lines about the future of U.S. infrastructure financing," argued Kent Hiteshew and Chris Hamel earlier this year.
Representative Steve Stivers (R-OH), co-chair of the House Municipal Finance Caucus with Representative Dutch Ruppersberger (D-MD), said recently, "I think there's a great way forward on a bipartisan infrastructure bill, that would include expanded [private activity bonds] PABs."
The opportunity is crystalized in a report from the TIAA-CREF. The firm, which has more than $1 trillion in combined assets under management, wants to invest much more in infrastructure, views housing as an essential element of it, and recommends expanding PABs as a key strategy. "Insurers are eager to grow their support and have the capital to do so," the firm asserts. "But this will be possible only with the right policy support."
Washington Report will resume on January 4. Happy Holidays!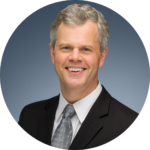 Stockton Williams | Executive Director
---
In This Issue
---
Jennifer Ho Named Commissioner of Minnesota Housing
Minnesota Governor-Elect Tim Walz has announced Jennifer Ho will take over as commissioner at Minnesota Housing beginning January 8. Ho replaces Mary Tingerthal, who has served as commissioner since 2011. Ho has a distinguished career in affordable housing and homelessness prevention, previously serving as senior advisor for housing and services at the U.S. Department of Housing and Urban Development (HUD) and as the deputy director at the U.S. Interagency Council on Homelessness.
Tingerthal has played an active role in NCSHA, serving as an NCSHA Board member since 2012 and participating on several task forces addressing single and multifamily housing issues. Prior to being named commissioner, she held senior leadership positions at the National Equity Fund, GMAC Residential Funding, the Housing Partnership Network, and the Community Reinvestment Fund. The NCSHA community appreciates Tingerthal's many contributions to advancing our mission and wishes her well.
HUD, USDA, Other Agencies Brace for Shutdown
As of this writing, HUD, USDA, and 10 other federal agencies without full-year FY 2019 appropriations are bracing for a shutdown as the current Continuing Resolution (CR) funding them expires at midnight tonight. President Trump is threatening not to sign another CR unless it includes $5 billion in border wall funding. After negotiations largely stalled last week, President Trump earlier this week signaled he would soften on his border wall funding demand, at which point the Senate passed stop-gap legislation extending government funding until February 8. The House was expected to take up the measure on Thursday; however, after some conservative voices inside and outside of Congress raised concerns about giving up on wall funding while Republicans still have control of the House, the President said he would not accept the bill the Senate had previously passed. House leaders then passed a CR with $5 billion in wall funding attached to it. This sets up a standoff with the Senate, where Democrats are unlikely to vote in favor of wall funding and legislation requires 60 votes to pass.
HUD has published its contingency plan detailing operations during a shutdown, and HUD staff indicated to NCSHA the agency will be able to close time-sensitive transactions and continue to process rental assistance payments during a short-term shutdown.
House Passes Year-End Tax Bill with Little Chance of Senate Consideration
Yesterday, the House of Representatives passed its end-of-year tax bill, which includes the veterans housing provision NCSHA is seeking, along with a revamp of Internal Revenue Service (IRS) operations, disaster tax relief, retirement savings provisions, repeal or delay of various Affordable Care Act taxes and fees, a small number of extensions of expiring tax provisions, and certain technical corrections to the Tax Cuts and Jobs Act. However, the bill has virtually no chance of Senate consideration. House leaders separately passed a limited version of the bill that focuses on the IRS administrative provisions but does not include the veterans housing piece or many of the other aspects of the larger bill. With all eyes on appropriations and the chances of a partial federal shutdown increasing, Congress may not act on any tax legislation this year.
Patenaude Resigns, Montgomery Named HUD Acting Deputy Secretary
HUD Deputy Secretary Pamela Patenaude announced on Monday that she will be leaving the agency. Her departure is expected sometime in January, at which time Brian Montgomery, Assistant Secretary for Housing and Federal Housing Administration Commissioner, will step in as Acting Deputy Secretary. Patenaude has served as Deputy Secretary since September 2017. Before that, she held a variety of housing policy positions in the public and private sectors, including administering the Section 8 program for the New Hampshire Housing Finance Authority and stints at HUD under Presidents Ronald Reagan and George W. Bush. Patenaude has not announced her future plans. More information, including a statement from NCSHA's Executive Director Stockton Williams, is available in NCSHA's blog.
FHA Announces 2019 Single-Family Loan Limits
The Federal Housing Administration (FHA) late last week announced the county loan limits for its single-family mortgage programs for 2019 and issued a Mortgagee Letter that increases the minimum loan limit for low-price areas and the maximum loan limit for high-cost areas. These changes align FHA's price limits with the 2019 conforming loan limits the Federal Housing Finance Agency (FHFA) set for Fannie Mae and Freddie Mac in November. Specifically, FHA is increasing its maximum loan limit for low-cost areas to $314,827 from $294,515, and the maximum loan limit for high-cost areas to $726,525 from $679,650. The maximum loan limit will increase in 3,053 counties and stay the same in 181 counties; no counties will see a limit decrease. Read more in NCSHA's blog.
2019 Scorecard Released for Fannie and Freddie
On Wednesday FHFA released the 2019 Scorecard for Fannie Mae, Freddie Mac, and Common Securitization Solutions (CSS). The scorecard outlines the steps FHFA expects each of the firms to take next year to fulfill FHFA's Strategic Plan for Enterprise Conservatorship, which was first published in 2014. Earlier this year, FHFA released its updated Strategic Plan for Fiscal Years 2018–2022, which builds off the original plan. As in previous years, the scorecard lays out three core activities Fannie Mae and Freddie Mac will be required to support in 2019: maintaining credit availability and foreclosure prevention activities; reducing taxpayer risk through increasing the role of private capital in the mortgage market; and continuing to build a new common securitization platform for Fannie Mae and Freddie Mac mortgage-backed securities. More details are available in NCSHA's blog.
FHFA Publishes Modified Fannie Mae Duty-to-Serve Plan
On December 19, FHFA published Fannie Mae's modified Underserved Market Plan for 2019–2020, outlining how Fannie Mae intends to fulfill its obligations under FHFA's Enterprise Duty-to-Serve Rule. In its new plan, Fannie Mae pledges to substantially increase its Housing Credit equity investments for properties located in rural areas. Such investments are eligible for credit under the Duty-to-Serve Rule. NCSHA sent comments to FHFA expressing support for Fannie Mae's increased Housing Credit investment targets when they were first proposed in October. NCSHA summarized the updated Underserved Market Plan in its blog.
Financial Services Committee Explores Housing Finance Reform Plan
The House Financial Services Committee this morning held a hearing to examine the merits of the Bipartisan Housing Finance Reform Act of 2018, draft legislation written by Committee Chair Jeb Hensarling (R-TX) and Committee members John Delaney (D-MD) and Jim Himes (D-CT). The legislation would privatize Fannie Mae and Freddie Mac and establish a system via which private guarantors would be able to purchase government insurance for their mortgage backed securities from Ginnie Mae. The Committee heard testimony from 10 witnesses representing housing industry and advocacy organizations. This hearing was the last for both Chairman Hensarling and Delaney, who is leaving Congress. NCSHA will have more detailed analysis on the hearing in the coming days.
CBO Includes Housing Program Cuts in Deficit Reduction Options List
The Congressional Budget Office (CBO) last week published "Options for Reducing the Deficit: 2019 to 2028," a report that brings together policy options for reducing the deficit over the next 10 years, including eliminating or reducing the scope of several affordable housing and community development programs. CBO produces the report for each new Congress, and in keeping with its mandate to provide objective analysis without making recommendations, provides arguments for and against each option. CBO's latest report includes the following options related to affordable housing:
Repeal the Housing Credit
Eliminate tax exemption for new qualified private activity bonds
Raise Fannie Mae and Freddie Mac's guarantee fees and decrease their eligible loan limits
Eliminate the Housing Choice Voucher Program
Increase payments from tenants with Housing Choice Vouchers, Project-Based Rental Assistance, or who live in public housing from 30 to 35 percent of their adjusted income
Cut HUD's Community Development Block Grant program by 25 percent in 2020 and by 50 percent through 2028
Convert the Home Equity Conversion Mortgage Program into a direct-loan program
Repeal the Davis-Bacon Act
According to the report, some of these policy options are included because of proposed legislation or budget proposals from various administrations, while others come from congressional offices or from entities in the federal government or private sector. Each of the options related to affordable housing, except for the cut to CDBG funding, were included in CBO's report to the last Congress.
Homelessness Edges Higher in 2018
HUD this week released its 2018 Annual Homeless Assessment Report to Congress, which shows a slight increase in persons experiencing homelessness following nearly a decade of decline. According to the report, on a single night in 2018, 552,830 persons experienced homelessness, an increase of 0.3 percent since 2017. The report shows that, while homelessness among veterans fell 5.4 percent and homelessness experienced by families with children declined 2.7 percent nationwide since 2017, the overall increase was driven by a 2 percent increase in unsheltered homelessness and a significant increase of nearly 3,800 people staying in emergency shelters due to presidentially declared natural disasters. Thirty-one states and the District of Columbia reported decreases in homelessness between 2017 and 2018; 19 states reported increases.
NCSHA in the News
Carson to Lead Newly Created Council on Opportunity Zones (Affordable Housing Finance)
Hope Dims for Multifamily Bond Tax Fix (The Bond Buyer)
HFA News
Looking Ahead…
NCSHA, State HFA, and Industry Events
January 8 | Mortgage Bankers Association Consumer Affairs Advisory Council Meeting
Stockton Williams will speak at this event.
January 13 – 18 | NCSHA 2019 HFA Institute | Washington, DC
January 17 | HUD Conference on Housing Assistance, Employment, and Self-Sufficiency | Washington, DC, and via webcast
January 25 | South Carolina Governor's Opportunity Zones Summit | Columbia, SC
Stockton Williams will speak at this event.
January 29 | Affordable Housing Tax Credit Coalition 2019 Annual Conference | New Orleans, LA
Jennifer Schwartz will speak at this event.
January 31 | George W. Bush Presidential Center "Policies to Promote Inclusive Growth" Conference | Dallas, TX
Stockton Williams will participate.
February 26 – 27 | Illinois Governor's Housing Conference | Chicago, IL
Stockton Williams will speak at this event.
March 11 – 13 | NCSHA's 2019 Legislative Conference | Washington, DC
Legislative and Regulatory Activity