Washington Report | December 14, 2018
The Executive Order on Opportunity Zones (OZs) President Trump signed this week establishes this still-evolving program as a top-tier priority for the Administration: the enormous energy and policymaking powers of more than a dozen federal agencies are now mobilizing to augment the substantial potential of OZs to strengthen distressed communities.
The White House action comes as activity around OZs continues at a rapid pace. NCSHA's analysis of publicly announced "Opportunity Funds," by Jim Tassos and Katelynn Harris, shows that 53 OZ Funds representing more than $15 billion in targeted equity have been established in the last several months.
The Council of Development Finance Agencies reports, "33 percent of states indicated they are considering creating incentives for Opportunity Fund investments, including Colorado, Illinois, Kentucky, Michigan, and Oregon." Mayors in Erie (PA), Louisville (KY), Oklahoma City (OK), South Bend (IN), and Stockton (CA) have worked with Bruce Katz's New Localism Advisors to develop the template for a local OZ Investment Prospectus. Nonprofit organizations working nationally, at the state level, and in local communities have emerged to offer technical assistance to smaller firms and neighborhoods.
In these early days, when rules are still being written and business models developed, it's important to define what the ultimate success of OZs will look like, in both policy and political terms. Key indicators can and should include:
Workable financing for small businesses. NCSHA's analysis suggests that a growing number of OZ fund managers are targeting small business opportunities, along with commercial real estate and housing. Yet, as a report from the Mission Investors Exchange points out, the program's design creates particular challenges for small business financing that practitioner creativity and further regulatory guidance will need to overcome.
Meaningful benefits for rural communities. Among the 8,700 designated OZs across the country "the mix of urban and rural Opportunity Zones closely tracks overall community patterns," according to an analysis by the Urban Institute. OZ fund managers to date appear to favor larger urban communities though, so focused efforts will be required to achieve a broader geographic balance.
Synergies with public capital investment. The private equity generated by the OZ tax benefits will only be transformative if it is strategically leveraged with public funding and accountability for housing, infrastructure, and economic development. State HFAs are at the center of efforts to make these linkages and leverage the necessary additional resources.
OZs are one of NCSHA's 2019 Priorities. Through the leadership of Maryland DHCD Secretary Ken Holt and Michigan SHDA Executive Director Earl Poleski, the NCSHA Opportunity Zone Task Force will remain active with federal policymakers and industry participants to realize the full potential of this important program in the months and years ahead.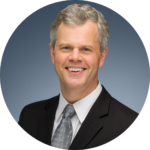 Stockton Williams | Executive Director
---
In This Issue
---
Leaders Struggle to Finalize Government Funding Deal Before December 21 Deadline
President Trump, Senate Minority Leader Chuck Schumer (D-NY), and House Democratic Leader Nancy Pelosi (D-CA) in a meeting this week failed to reach an agreement on how to finalize Fiscal Year (FY) 2019 spending bills before the latest stopgap bill expires on December 21, raising the prospect of a government shutdown of HUD, USDA, and 10 other federal agencies over Christmas. Congressional leaders are considering various alternate funding strategies, including a long-term Continuing Resolution for all the spending bills without full-year FY 2019 appropriations, but it is uncertain if Trump will sign any of these even if Congress is able to pass them.
Tax Writers Continue Work on Year-End Tax Bill
This week, House Republicans released a revised year-end tax package, after a previous version of the bill introduced late last month failed to garner enough support, even among Republicans, to pass the House. The new version does not include extensions of expiring tax provisions but adds new measures backed by conservative members of the House GOP, including delays to various Affordable Care Act taxes and fees, a repeal of rules preventing nonprofits from engaging in political activity, and language supported by abortion proponents. The new bill, like the previous version, includes the Housing Credit veterans provision that NCSHA is seeking. House leaders have not announced when they will bring the bill to the floor, and it is unlikely to get Democratic support in the House or in the Senate, where it would need 60 votes for passage.
White House Announces New Council on Opportunity Zones
President Donald Trump signed an executive order Wednesday creating the White House Opportunity and Revitalization Council. Chaired by HUD Secretary Ben Carson, the Council includes representatives from 13 federal agencies that will coordinate federal efforts relating to Opportunity Zones (OZs) and work to prioritize OZ neighborhoods for grant funding, loan guarantees, infrastructure spending, and other initiatives. The executive order directs the Council to streamline, coordinate, and target existing federal programs to economically distressed areas, including OZs, and to consider legislative proposals and regulatory reform to remove barriers to revitalization efforts. Details of the executive order and the newly created Council are available in a White House fact sheet. Read more in NCSHA's blog.
Trump to Nominate Mark Calabria for FHFA Director
The White House announced this week that President Trump will nominate Mark Calabria, chief economist to Vice President Mike Pence, to serve as director of the Federal Housing Finance Agency (FHFA). If confirmed, Calabria would replace Mel Watt, whose five-year term as director expires on January 4, 2019. Calabria has worked as a top aide for the Senate Banking Committee, as HUD deputy assistant secretary for regulatory affairs, and at the Cato Institute, Harvard's Joint Center for Housing Studies, the National Association of Home Builders, and the National Association of Realtors. Calabria has addressed state HFAs at several NCSHA events during his career. More information is available in NCSHA's blog. Read NCSHA's statement on Calabria's nomination.
Members Introduce House Version of Warren Housing Bill
Earlier this week, Representatives Cedric Richmond (D-LA), Gwen Moore (D-WI), and Elijah Cummings (D-CA) introduced H.R. 7262, a House companion bill to Senator Elizabeth Warren's (D-MA) expansive affordable housing bill, the American Housing and Economic Mobility Act. As NCSHA posted earlier, this legislation would authorize $500 billion for affordable housing programs, including $445 billion for the Housing Trust Fund, over the next 10 years. It also establishes a new HFA-administered program to support affordable housing for middle-class families. It is unlikely that the House will act on the bill this year, but Representative Maxine Waters, soon to chair the House Financial Services Committee, may be interested in holding a hearing on the bill in the next Congress.
HUD Awards Veterans Vouchers to PHAs, including HFAs
On December 11, HUD announced it has awarded $4.6 million to 25 public housing agencies (PHAs), including the Idaho Housing and Finance Association, in its second round of FY 2018 HUD-Veterans Affairs Supportive Housing (HUD-VASH) program grants. In October, HUD awarded $35 million in HUD-VASH vouchers to 212 PHAs — including state HFAs in Alaska, Delaware, Idaho, Indiana, Michigan, New Hampshire, Oklahoma, Texas, and Wisconsin — to provide a permanent home for more than 4,000 homeless veterans. The HUD-VASH program combines rental assistance vouchers from HUD with case management and clinical services provided by VA.
Stivers to Serve as GOP Co-Chair of House Muni Finance Caucus
Representative C.A. Dutch Ruppersberger (D-MD) announced Monday that Representative Steve Stivers (R-OH) will serve as the Republican co-chair of the bipartisan House Municipal Finance Caucus in the next Congress. Stivers replaces Representative Randy Hultgren (R-IL), who was defeated in his re-election bid in the recent midterm election. Ruppersberger, who founded the caucus with Hultgren, will remain as Democratic co-chair. The Caucus played a significant role in advocacy on behalf of private activity bonds in the tax reform debate. NCSHA joined more 20 other national organizations representing municipal finance stakeholders and state and local governments and their agencies in letters congratulating him on becoming co-chair.
NCSHA in the News
Breaking Down Income Averaging (Affordable Housing Finance)
Opportunity Zones Have Accelerated Investment, But Not in the Neighborhoods That Need It (BizNow)
HFA News
NCSHA, State HFA, and Industry Events
Legislative and Regulatory Activity