NCSHA Washington Report | SPECIAL EDITION | December 11, 2020
This week, as state housing finance agencies worked urgently to deliver federal emergency assistance in the remaining days federal rules allow, NCSHA worked relentlessly to secure additional aid from Congress in the remaining days before it adjourns. Meanwhile, we also responded to news from the incoming Biden – Harris Administration and laid out NCSHA's priorities for 2021. It's been a busy week and it's not over, so this is a short report.
States from Colorado to Minnesota to Maryland raced to get more housing dollars to renters and landlords in dire need before their main funding source, the Coronavirus Relief Fund, expires on December 30. By then, the 35 state HFAs whose governors and state legislatures called on them amidst an unprecedented health and economic catastrophe will have committed upwards of $1 billion in a matter of months that provided shelter in a storm raging in every part of the country.
Along the way the state HFAs built entirely new systems, engaged whole new constituencies, and met massive needs — and unrelenting scrutiny — like the consummate pros they are. Nobody else could have done it as well.
The states need more help from Washington to meet housing needs that will only worsen with the scheduled end of CARES Act support in a matter of weeks. The bipartisan group of Senators whose refreshing pragmatism jolted stimulus negotiations back to life proposed $25 billion in housing aid through the states as NCSHA has been advocating.
However, Senate Majority Leader Mitch McConnell has not embraced their proposal so far, and has expressed his doubt that it would get the broad support it would need from Republican Senators. Meanwhile, Treasury Secretary Mnuchin also has proposed a plan — reportedly totaling approximately $916 billion — that differs from the Senate centrists' proposal and has met with objections from Democrats. Nobody knows what's going to happen, and our efforts won't stop until it's decided.
Looking beyond the next 17 days to next year, NCSHA congratulated Representative Marcia Fudge (D-OH) on her nomination as HUD Secretary and former Iowa Governor Tom Vilsack (D) on his as Secretary of USDA, a post he held from 2009 – 2017.
During 2021, NCSHA will work on behalf of the nation's state HFAs to advance the four core priorities approved this week by the organization's Board of Directors:
Expand the supply and preservation of affordable for-sale and rental homes for low- and moderate-income households;
Support the households and communities hardest hit by the coronavirus and disproportionately harmed by disasters, discrimination, and disinvestment;
Expand credit, access, and affordability in housing for households and communities of color; and
Strengthen the capacity of state HFAs to more efficiently and effectively serve as the center of the nation's affordable housing finance system.
To everyone reading this, we look forward to working with you.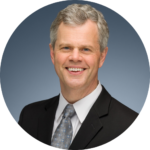 Stockton Williams | Executive Director
State HFA Emergency Housing Assistance
Only members receive NCSHA Blog and Washington Report.