NCSHA Washington Report | September 18, 2020
The West Coast wildfires have already burned nearly five million acres, an area almost the size of Rhode Island and Connecticut combined, and forced tens of thousands from their homes.
Hurricane Laura last month, the most powerful storm in Louisiana history, inflicted more damage on the state's farms and forests than Katrina and Rita 15 years ago.
Last month's derecho that tore a 770-mile path across the Midwest wiped out nine percent of Iowa's corn crop and may be the most destructive storm the state has ever experienced.
The housing impacts of these natural disasters and human tragedies vary widely; all are terrible. The derecho damaged 60,000 homes in Cedar Rapids alone. Laura will cost residential and commercial insurers $8 – $12 billion, according to CoreLogic. In California, 140,000 subsidized affordable apartments are in the highest-risk "wildland-urban interface," say researchers at UCLA and Santa Clara University.
A 2015 study published by the National Academies of Science and the Department of Health and Human Services concluded:
To the extent lower cost housing "tends to be concentrated in older buildings and more vulnerable locations…it is often affected disproportionately by disasters. Not only are these homes more likely to be destroyed, they are also less likely to be rebuilt."
The affordable housing supply experiences "long-term decline" after disasters, according to a Rand Corporation report. Other research shows natural disasters lead to permanent rent increases and shift the housing stock and mortgage credit more toward high-income households.
On the other hand, affordable housing construction and rehab are a win-win after a disaster, putting people to work while fixing some of the most serious damage. In July, the California Tax Credit Allocation Committee, chaired by State Treasurer Fiona Ma, received applications from developers seeking Housing Credits to rebuild nearly 7,000 affordable apartments (which would require more than twice the credits available) in communities that suffered from fires in 2017 and 2018.
"I'm hopeful this response means that many people who lost their homes during the tragic, heart-breaking fires will be able to find affordable homes far ahead of schedule," Ma said.
The California credits were available because Congress authorized an emergency allocation of additional authority, as it did for Midwestern states after the massive floods in 2008, for Texas and Louisiana after Hurricane Ike that year, and for the Gulf Coast in Katrina's aftermath.
Those are the only times Congress has authorized additional disaster recovery Housing Credits during this century, even as the pace of billion-dollar disasters has spiked; seven of the last 10 years have seen 10 or more such events. A Congressional Research Service report suggests, "A question to consider is whether the current balance of permanent and temporary disaster tax relief provides the desired policy response efficiently and effectively."
It doesn't. Congress' inability to ensure states have the emergency Housing Credits (and Housing Bonds) they need to replace and repair homes on a regular, needs-driven basis is only one example of a national disaster recovery system that can be charitably described as broken.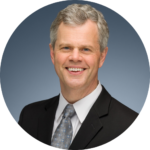 Stockton Williams | Executive Director
NCSHA COVID-19 Resources and Updates
---
In This Issue
---
NCSHA Recommends Changes in FHFA Capital Rule to Expand Affordable Housing Access
In addition to NCSHA's written comments on the Federal Housing Finance Agency's (FHFA) proposed capital rule and oral testimony Stockton Williams delivered during FHFA's September 10 listening session on credit risk transfer, Garth Rieman participated in a September 14 listening session on affordable housing access. Rieman reiterated NCSHA's recommendations, urging FHFA to restart the rulemaking process with a balanced approach reflecting the companies' chartered responsibilities to operate safely and soundly and to support affordable housing.
Coronavirus Relief Legislation Stalemate Continues as House "Problem Solvers" Propose Compromise
Congressional and White House negotiators have not been able to bridge their differences on legislation to provide additional coronavirus relief. The White House has offered maximum spending of $1.5 trillion, while House Democrats have said they would go down as far as $2.2 trillion, but neither side has yet been willing to budge beyond these proposals. At this point, it is unlikely there will be further action on coronavirus relief before the election.
Meanwhile, the bipartisan House Problem Solvers Caucus this week released its March to Common Ground COVID-19 stimulus framework calling for new stimulus money and reallocation of some previously-appropriated CARES Act funding. The framework includes $25 billion for emergency rental assistance and other rent stabilization programs and/or an eviction moratorium through January 2021 and $130 billion for state and local funding to address the pandemic.
Congress Plans Vote on Continuing Resolution to Keep Government Running After Sept. 30
Discussions on a Continuing Resolution (CR) — a short-term funding stopgap measure to keep federal government programs running at current funding levels after the end of the fiscal year — continued this week, with lawmakers on both sides of the aisle and in both chambers optimistic that a deal will be reached to avoid a government shutdown. As of this writing, reports suggest the text of a bill could be released later today. Negotiators have agreed to keep the bill "clean" by not including any "poison pill" provisions. The primary area of disagreement is over how much time the CR will cover, with the White House and congressional Republicans favoring a bill that would last until sometime in the "lame duck" session after the election and Democrats preferring funding until early next year.
Both chambers could vote on the CR by the end of next week in order to meet the September 30 deadline, as Congress will have a truncated schedule the last week in September due to the Jewish High Holidays.
HUD Releases Additional CARES Act CDBG Funds
HUD announced on September 11 the third and final allocation of the $5 billion supplemental Community Development Block Grant funding (CDBG-CV) Congress provided in the Coronavirus Aid, Relief, and Economic Security Act. HUD allocated $1.988 billion, prioritizing communities with high percentages of individuals in industries with high job loss in states with high unemployment; communities with high rates of businesses in industries with high job loss in states with high unemployment; and concentrations of those most at risk for transmission and risk of eviction, with higher amounts for states with high rates of coronavirus. See NCSHA's blog for additional information.
Wyden Leads Tax Relief Effort to Address Disasters, Including Supplemental Housing Credit Authority
On September 17, Senate Finance Committee Ranking Member Ron Wyden (D-OR) introduced the 2020 Disasters Tax Relief Act (S. 4621), which would provide tax relief to individuals and businesses in areas for which a major disaster is declared under the Stafford Act between January 1, 2020, and 60 days after the bill's enactment. The bill would increase Housing Credit authority for each state suffering a disaster during the covered period by the lesser of the cumulative amount of Credit authority the state Housing Credit agency had allocated to projects in the qualifying disaster zones or 50 percent of the state's 2020 Credit ceiling. Senators Jeff Merkley (D-OR), Dianne Feinstein (D-CA), Patty Murray (D-WA), and Kamala Harris (D-CA) joined Wyden as original cosponsors. Representative Earl Blumenauer (D-OR) will introduce House companion legislation.
House Financial Services Committee Discusses FHFA Capital Rule
At a House Financial Services Committee hearing on September 16, FHFA Director Mark Calabria discussed the actions FHFA has taken to respond to the COVID-19 pandemic. Calabria said he would consider extending the current foreclosure and eviction moratoriums for GSE-financed properties after the end of 2020 if necessary. He also said he plans to re-establish the 0.5 percent adverse market fee on refinancings FHFA announced earlier this year then withdrew temporarily after many organizations, including NCSHA, expressed concern.
Senate Budget Committee Holds Roundtable Discussion on Housing Assistance
On September 16, the Senate Budget Committee held a public roundtable discussion to examine federal housing assistance programs. Daniel Garcia-Diaz, managing director of the Financial Markets and Community Investment Team for the U.S. Government Accountability Office; Dr. Edgar Olsen, professor of Economics and Public Policy at the University of Virginia; and Diane Yentel, president and CEO of the National Low Income Housing Coalition, testified at the roundtable. Chairman Mike Enzi (R-WY) focused the roundtable on ways to reform and streamline the federal housing system, including the benefits and challenges of moving to a single housing voucher program.
The witnesses and senators had a robust conversation on the benefits of the voucher program, but strongly cautioned that a move to a sole voucher program would leave issues such as supply, especially for special needs housing, unmet. Yentel and Senator Tim Kaine (D-VA) both stressed the importance of programs such as the Housing Trust Fund and the Low Income Housing Tax Credit to produce housing the private market generally fails to build absent government subsidies or incentives.
Novogradac Finds Housing Credit, Bond Provisions in House Infrastructure Legislation Could Finance Over One Million Apartment Homes
Novogradac recently released an analysis of Housing Credit provisions contained in the Moving Forward Act (H.R. 2), which the House passed in July, finding the bill's Housing Credit- and Bond-related provisions in sum would result in the production of approximately 1,014,000 additional rental homes by 2030 if enacted into law. The Housing Credit provisions from H.R. 2 are also contained in standalone Senate legislation, the Emergency Affordable Housing Act (S. 4078), introduced by Senate Finance Committee Ranking Member Ron Wyden (D-OR) and Senator Maria Cantwell (D-WA).
The Novogradac analysis estimates the boost in 9 percent allocations would result in 320,000 new homes; the state-determined basis boost for bond-financed properties would result in 205,000 new homes; lowering the financed-by test from 50 percent to 25 percent for bond-financed properties would result in 194,000 new homes; a 4 percent minimum rate for bond-financed properties would result in 137,000 new homes; the 10 percent cap increase for extremely low-income (ELI) households and ELI basis boost would result in 114,000 new homes; and the 10 percent increase in private activity bond authority would result in 44,000 new homes.
NCSHA in the News
New report highlights down payment programs to assist first-time buyers (Chicago Agent)
Legislative and Regulatory Activities
NCSHA, State HFA, and Industry Events
October 13 – 22 | Affordable Housing Investors Council Fall Summit | Virtual
October 22 | Philadelphia Federal Reserve Bank Webinar on State and Local Eviction Prevention Strategies
Stockton Williams will speak at this event.
October 27 – 29 | NCSHA's 2020 Conference & Showcase | Virtual
November 18 – 20 | AHF Live Virtual Summit
Stockton Williams will speak at this event.
December 1 | The National Housing Conference's Solutions for Affordable Housing Online Convening
Stockton Williams will speak at this event.
December 1 – 2 | Ohio Housing Conference | Virtual
Jennifer Schwartz will speak at this event.
Back to NCSHA Washington Report
Only members receive NCSHA Blog and Washington Report.