NCSHA Washington Report | October 23, 2020
90 seconds for our closing argument:
You can't afford to miss NCSHA's first virtual Annual Conference & Showcase next week because it offers more programming than any NCSHA conference ever — more than 40 hours of workshops, virtual tours, express sessions, meet-ups, and keynote addresses.
The content covers the most essential topics in our industry today: responding to the pandemic … building a more racially just housing system … creating healthier homes … innovations in finance … best practices in HR, tech, and business planning.
You can't afford to miss next week because we have Charlie Cook, for our money the best political analyst in the business, giving one of his last major speeches before the 2020 elections, with advice on what to expect and how to follow the results as they come in.
Plus additional keynote addresses by Dr. Mark Joseph, the nation's leading expert on mixed-income communities, and mortgage industry power player Marisa Calderon.
You can't afford to miss us — and each other — next week because more HFA staff than have ever participated in an NCSHA event, and dozens of their key partners, will be involved.
The state HFA community has never been more essential and engaged in the mission of their agencies. You'll find, as we do, their energy and commitment contagious — even over Zoom. (They're also great cooks for a great cause.)
You can't afford to miss NCSHA next week because all of us, whatever our jobs and wherever this crazy year goes next, have a lot of work to do.
Your work has never been more important. We can't wait to see you.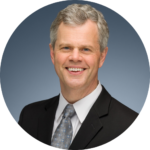 Stockton Williams | Executive Director
Washington Report will return November 6.
State HFA Emergency Housing Assistance
---
In This Issue
---
Administration, House, and Senate Continue Maneuvers on Coronavirus Relief Legislation
House Speaker Nancy Pelosi (D-CA) and Treasury Secretary Steven Mnuchin continued to make progress this week toward a comprehensive coronavirus relief deal. Reportedly, the most recent offer from Mnuchin includes $75 billion for emergency rental and mortgage assistance. Even if Pelosi and Mnuchin cut a deal, it will take time to finalize bill language and for the legislation to go through the needed steps before it can be brought to the floor for a vote. Thus, timing easily could slip past the looming election date. The other critical wildcard is the Senate. It remains to be seen whether the White House will be able to bring Senate Republicans along, as many have publicly raised concerns about the package's potential cost. Majority Leader Mitch McConnell (R-KY) said this week that, if the White House and House reach a deal, he would bring a bill to the Senate floor "at some point." However, he is also reported to have privately urged the White House not to make a deal with House Democrats before the election. Instead, McConnell on Wednesday attempted, but failed, to pass a targeted $500 billion coronavirus relief package.
HUD Provides $12.5M in Housing Counseling Grants to State HFAs, Other Agencies
HUD announced Tuesday more than $12.5 million in supplemental housing counseling grants to counseling agencies and intermediaries to support additional counseling services needed during the COVID-19 pandemic recovery. The grant funding was awarded to 219 organizations that had participated in HUD's FY 2020 Supplemental Comprehensive Housing Counseling Grant Notice of Funds Availability (NOFA) or HUD's FY 2019/2020 Comprehensive Housing Counseling NOFA. Eighteen HFAs received a total of $2.26 million through this supplemental round of grant funding.
CFPB Issues Final Rule Extending the GSE Patch
On Tuesday, the Consumer Financial Protection Bureau (CFPB) issued an advance copy of a final rule to extend the Government-Sponsored Enterprises (GSE) Patch until the mandatory compliance date of a final rule amending the General Qualified Mortgage loan definition in Regulation Z. The GSE Patch was scheduled to expire on January 10, 2021. The bureau is not amending the provision in Regulation Z that states the GSE Patch will expire if Fannie Mae and Freddie Mac exit conservatorship.
FHFA Proposes New Approval Process for New GSE Programs
On Monday, the Federal Housing Finance Agency (FHFA) released an advance copy of proposed rulemaking that requires Fannie Mae and Freddie Mac to provide to FHFA advance notice of new activities and obtain approval before launching new products. The proposed rule's requirements also outline the process for FHFA review of a new activity and the timelines for approving a new product, including issuing a public notice and requesting public comment. Comments will be due within 60 days of publication in the Federal Register, which is expected shortly.
FHA Extends Date for Borrowers to Request Forbearance
On Tuesday, the Federal Housing Administration issued Mortgagee Letter 2020-34 extending until December 31 the deadline for approving an initial six months of COVID-19 forbearance or a Home Equity Conversion Mortgage extension; October 30 was the deadline previously established by Mortgagee Letter 2020-06. The initial forbearance period may be up to six months, and if needed, an additional forbearance period of up to six months may be requested by the borrower and must be approved by the lender.
FHFA Extends Temporary Policies Pertaining to the Purchase of Loans in Forbearance
On Wednesday, FHFA approved an extension through November 30 of the current temporary policy allowing for the purchase of single-family mortgages in forbearance that meet the eligibility criteria set by Fannie Mae and Freddie Mac. Without this extension, the Enterprises would not have been able to purchase these mortgages originated after October 31. To implement this temporary policy extension, Fannie Mae updated its Lender Letter 2020-06 and Freddie Mac issued Lender Bulletin 2020-41.
USICH Releases New Strategic Plan on Homelessness
The U.S. Interagency Council on Homelessness earlier this week released its strategic plan, Expanding the Toolbox: The Whole-of-Government Response to Homelessness. This plan represents a departure from previous federal homelessness policy that prioritized the "housing-first" model, which eliminates participation requirements in other services in order to receive housing assistance. Instead, this plan places an emphasis on services that focus on self-sufficiency and other wraparound services to improve economic opportunities. The plan also notes that, while funding for homelessness assistance has increased over the past decade, unsheltered homelessness increased 20.5 percent from 2014 to 2019.
NCSHA in the News
Eviction crisis sparked by pandemic disproportionately hits minorities (The Hill)
States scramble to issue mortgage, rent aid before year's end (National Mortgage News)
Editorial: Federal and state help needed to avoid a housing crash (The Florida Times-Union)
With no end to COVID pandemic in sight, money for eviction aid dwindles (The Columbus Dispatch)
Legislative and Regulatory Activities
NCSHA, State HFA, and Industry Events
October 27 – 29 | NCSHA's 2020 Conference & Showcase | Virtual
November 18 – 20 | AHF Live | Chicago, IL
Stockton Williams will speak at this event.
December 1 | The National Housing Conference's Solutions for Affordable Housing Online Convening
Stockton Williams will speak at this event.
December 1 – 2 | Ohio Housing Conference | Virtual
Jennifer Schwartz will speak at this event.
Back to NCSHA Washington Report
Only members receive NCSHA Blog and Washington Report.