NCSHA Washington Report | November 15, 2019
Martha Ross and Nicole Bateman of the Brookings Institution have produced a remarkable analysis of the demographics of America's "low-wage" workforce: the 53 million people between the ages of 18 and 64 who roughly earn a median $10 an hour and $18,000 a year.
Among their findings:
Fifty-two percent are white, 25 percent are Latino or Hispanic, 15 percent are black, and 5 percent are Asian American.
Fifty-four percent are women.
More than half "are the sole earners in their families or make major contributions to family income."
Their share of the workforce ranges from 30 to 62 percent across more than 300 metro areas, with higher shares generally in smaller communities in the southern and western U.S.
An affordable rent for the typical Brookings-defined low-wage worker would be a little less than $600. The number of apartments available around that price point has fallen in almost every state and by nearly four million overall since 1990, according to Harvard's Joint Center for Housing Studies.
The National Low Income Housing Coalition estimates the average hourly wage needed to reasonably afford a modest two-bedroom apartment nationwide is roughly $23 — more than double what the typical low-wage earner brings home (and more than triple the federal minimum wage).
Given that more than 70 percent of households with incomes under $15,000 pay more than 50 percent of their incomes for rent, it's likely that millions of the low-wage workers the Brookings researchers identify must bear this "severe housing cost burden."
Harvard's Joint Center reports that severely cost-burdened families with children in the bottom 25 percent by income spend $260 less each month for food than "the lowest-cost plan recommended by the U.S. Department of Agriculture for a family of four." They spend 74 percent less on healthcare than families in the same group who pay an affordable rent.
The Housing Credit, administered by every state HFA except two, serves households with a median income of less than $18,000, according to HUD. NCSHA data show that more than 30 percent of the HOME funds administered by 39 state HFAs reach families HUD considers "extremely low-income." Project-Based Rental Assistance, administered by 38 state HFAs, supports residents with an average income of less than $12,000, according to HUD.
These and other housing assistance programs will remain essential for low-wage workers for the foreseeable future. As the Brookings analysts grimly conclude:
"Research on whether low-wage jobs are springboards or sinkholes is not encouraging. The economic mobility of low-wage workers is limited — many remain in low-wage jobs over time, even as they rely on their earnings to support themselves or their families. Women, people of color, and those with low levels of education are the most likely to stay in low-wage jobs."
Housing financed and administered by state HFAs is not always seen in the fabric of the nation's "social safety net." For the large share of it that's home to our country's low-wage workers, not to mention many elderly and disabled residents, it should be.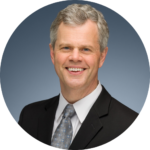 Stockton Williams | Executive Director
---
In This Issue
---
Nevada and Alaska Congressional Delegations Sponsoring Housing Credit Legislation
Just this week, 7 Senators and 16 Representatives became cosponsors of the Affordable Housing Credit Improvement Act (S. 1703/H.R. 3077), bringing our totals to 36 Senators and 174 Representatives. Special congratulations to Steve Aichroth and his team at the Nevada Housing Division and Bryan Butcher and his team at the Alaska Housing Finance Corporation: Nevada and Alaska became the fourth and fifth states, respectively, to have their full delegations cosponsor the bills. Other states nearing 100 percent commitment include Minnesota with 9 of its 10 members, Rhode Island with 3 of its 4 members, and Delaware with 2 of its 3 members on board. Of course, the 100 percent goal is more challenging for states with larger delegations. Given their delegations' sizes, it is especially impressive that California and New York have been able to achieve the cosponsorship numbers they have, with California standing at 24 cosponsors (44 percent of its delegation) and New York with 20 cosponsors (70 percent of its delegation).
House Appropriations Committee Chair Announces Next CR Will Extend to December 20
House Appropriations Chair Nita Lowey (D-NY) announced the House will vote next week on a Continuing Resolution (CR) to fund the federal government through December 20. The current CR expires on November 21, leaving only a handful of days for Congress to pass another stopgap or face a government shutdown. President Trump has expressed his support of a CR through December 20, contingent on it not impeding the administration's policies related to border wall funding. If passed, the new CR will provide Congress a few more weeks to finalize Fiscal Year 2020 spending bills, including how to divvy up funding among the 12 bills and then negotiate the differences between the House and Senate versions of each bill.
OCC to Propose CRA Changes in December
The Office of the Comptroller of the Currency (OCC) plans to publish a proposed rule sometime in December to amend its regulations pertaining to banks' obligations under the Community Reinvestment Act (CRA). Comptroller Joseph Otting told the Wall Street Journal in an interview published Thursday that OCC will go ahead with the proposal even if it does not have the support of the other federal banking regulators, the Federal Deposit Insurance Corporation (FDIC), and the Federal Reserve Board. The Federal Reserve Board is not expected to be part of the proposed rulemaking, Otting said, but he is optimistic FDIC will. OCC unilaterally published an Advance Notice of Proposed Rulemaking seeking input on possible CRA changes last August. NCSHA's comment on that notice is here.
House Committee Advances Bill to Expand Eligibility for VASH Vouchers
The House Financial Services Committee this week unanimously reported legislation (H.R. 2398), introduced by Rep. Scott Peters (D-CA), that would expand eligibility for HUD – Veterans Affairs Supportive Housing vouchers to veterans with an "other than honorable" discharge from the military. It is not known at this time when the full House will take up H.R. 2398.
FHA Report Finds Mortgage Insurance Fund Improved Substantially; Concerns Remain About DPA
The economic value of the Federal Housing Administration's Mutual Mortgage Insurance Fund (MMIF) showed strong improvement in FY 2019, according to FHA's 2019 Report to Congress. MMIF's economic value rose to nearly $62.38 billion in FY 2019, up more than $27 billion from the previous fiscal year. Its capital ratio for FY 2019 was 4.84 percent, an increase of more than two percent from FY 2018 and the highest it has been since FY 2007. This is the fifth consecutive year the MMIF's capital ratio exceeded the two percent minimum. Despite the MMIF's improvement, FHA cites several emerging trends it says threaten the fund's future health. These include an increasing share of borrowers receiving down payment assistance, higher debt-to-income ratios, and lower borrower credit scores. NCSHA summarized the report in more detail in our blog.
St. Louis Fed Report Finds Loans to Borrowers with Down Payment Assistance Perform Well
Receiving down payment assistance (DPA) does not significantly impact the likelihood a borrower will default on their mortgage, according to a working paper released last month by the Center for Household Financial Stability at the Federal Reserve Bank of St. Louis. Written by former Obama Administration official Michael Stegman, as well as Sarah Riley and Roberto Quercia of the University of North Carolina Center for Community Capital, the paper utilized data from a previous long-term study of low- and moderate-income consumers to determine whether those who received DPA were less likely to default. It found no statistical relationship between provision of DPA and loan performance. The study also found minority borrowers were less likely than white borrowers to receive assistance from family or friends, suggesting that DPA programs operated by HFAs and others are critical to helping underserved consumers purchase homes.
NCSHA in the News
Encouraging Affordable Housing Development in Opportunity Zones (Opportunity Zone Magazine)
Looking Ahead…
Legislative and Regulatory Activities
NCSHA, State HFA, and Industry Events
November 18 – 20 | Prosperity Now I'M HOME Conference | Portland, OR
Greg Zagorski will speak at this event.
November 20 – 22 | Virginia Governor's Housing Conference | Hampton, VA
Stockton Williams will speak at this event.
November 20 | American Bar Association Forum on Affordable Housing and Community Development Law, "Income Averaging in LIHTC Projects — Where Are We Now?" | Webinar
Jennifer Schwartz will speak at this event.
December 2 | Federal Housing Finance Agency Duty-to-Serve Listening Session | Washington, DC
NCSHA will speak at this event.
December 5 – 6 | Novogradac 2019 Tax Credit Housing Finance Conference | Las Vegas
Jennifer Schwartz will speak at this event.
December 9 | Early Registration and Hotel Group Rate Cutoff | NCSHA's HFA Institute 2020
January 12 – 17 | NCSHA's HFA Institute 2020 | Washington, DC
Back to NCSHA Washington Report
Only members receive NCSHA Blog and Washington Report.