NCSHA Washington Report | November 1, 2019
Housing industry analyst John McManus predicts that, within a few years, at least three of the top 10 home-building companies will have a business model aimed at the affordability crisis and at least two will have a top-five market share of new construction.
Of the four firms McManus believes are most likely to lead a residential construction disruption, one is a tech company (Amazon), one is a tech-based prefab builder (Katerra), and one is a global real estate company that widely uses new technologies (Osaka-based Sekisui House).
The fourth is the country's largest manufactured home builder, Clayton Homes, which raises an overlooked point: For all the excitement about cutting-edge prefab and modular approaches, it's the much more common manufactured home that has actually achieved scale as a much-lower-cost option.
Manufactured homes represent roughly 10 percent of the housing stock and account for 9 to 10 percent of annual new single-family starts, according to the Manufactured Housing Institute. The institute says manufactured units cost less than half as much as site-built homes to produce and sell for an average price of less than $71,000.
The inventory is still associated with the generally poor condition of the 25 percent of it built before federal quality controls were imposed in the '70s and strengthened in the '90s, according to the Lincoln Institute of Land Policy. Poor perceptions fuel unfavorable zoning treatment. "Cheaper materials and processes are still common in the industry" as well, reports Prosperity Now. And research by the Urban Institute has shown that manufactured housing financing options generally come with worse terms and fewer protections for borrowers than conventional mortgage loans.
In proposing last week to reduce its support for manufactured housing lending starting next year, Fannie Mae (see below) pointed to additional obstacles: "delayed communication timelines from manufacturers; limited consumer visibility of manufactured home options; fragmentation in distribution model and lack of meaningful support from industry trade groups."
Nevertheless, the prospects for manufactured housing may be brightening. More lenders seem to express sentiments like those of David Battany of Guild Mortgage, who said, "It's totally different today. I used to work in construction. I could not tell the difference between a manufactured home and a stick-built home." Preliminary data from the Federal Housing Finance Administration suggests newer units may appreciate at around the same rate as stick-built housing.
HFAs are giving manufactured housing a second (or third) look because it represents the most compelling, if imperfect, proof of concept for delivering a much lower-cost, but still good-quality, home. Eleven state HFAs have created or expanded manufactured home programs in the last few years.
HFAs are also driving innovation in prefab and modular production. This week in Pierre, I got a tour of South Dakota HDA's DakotaPlex prototype, a custom two- to four-unit rental modeled on the agency's award-winning Governor's House single-family program. The cost to deliver a three-bedroom unit is less than $67,000.
Why settle for bending the cost curve when you can break it?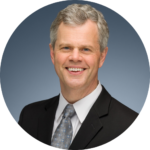 Stockton Williams | Executive Director
---
In This Issue
---
Faust Named Executive Director of Illinois Housing Development Authority
The Board of the Illinois Housing Development Authority (IHDA) has appointed Kristin L. Faust as executive director. Faust brings more than 25 years of affordable housing industry experience to IHDA, most recently serving as president of Neighborhood Housing Services (NHS) of Chicago. Before joining NHS, Faust was chief credit officer and director of Lending and Network Services at Partners for the Common Good. Prior to that, she served as president of the Enterprise Community Loan Fund and as chief deputy treasurer for California State Treasurer Philip Angelides. Faust has nearly 15 years of experience in community development banking in Illinois, primarily with LaSalle National Bank where she started the Community Development Lending Department. She will assume her new role on November 12.
NCSHA Welcomes New Members
These organizations joined NCSHA as affiliate members in September and October: Allita 360; City of Chicago, Department of Planning and Development; Dinsmore & Shohl LLP; Federal Home Loan Bank of San Francisco; Hinesville Housing Authority; and Win Win Consulting, LLC. If you work with a partner interested in joining NCSHA, please contact Phaedra Stoger.
NCSHA Recommends Improvements to IRS Housing Credit Disaster Relief Guidance
On October 31, NCSHA sent comments to IRS on how it can improve Housing Credit disaster relief guidance provided in Revenue Procedures 2014-49 and 2014-50. Specifically, NCSHA urged IRS to expand its guidance to address recertification of residents returning to an affected property following a disaster, clarify compliance requirements in non-damaged units if only a portion of the property is affected by disaster, provide relief in the case of destroyed records following a disaster, establish a process for allocating agencies to request from IRS an extension of relief-period deadlines for projects impacted by multiple disaster events, and consider expanding relief to properties impacted by casualty losses that do not result from a presidentially-declared disaster. Please see NCSHA's blog for more details.
New Democrat Coalition Endorses Housing Credit Legislation
The New Democrat Coalition (NDC) — a group of 104 Democratic House members "committed to economic growth, innovation, and fiscally-responsible policies" — has announced the group's endorsement of several housing bills, including the Affordable Housing Credit Improvement Act (H.R. 3077). While a number of NDC members are already cosponsors of the bill, many have not yet officially cosponsored. NCSHA urges Housing Credit advocates to contact NDC members who are not yet cosponsors and urge them to lend their support directly by cosponsoring. Contact NCSHA's Jennifer Schwartz with questions or for assistance reaching out to NDC members in your delegation.
FHFA Requests Comments on Potential Duty-to-Serve Plan Modifications
The Federal Housing Finance Agency (FHFA) late last week released a Request for Information seeking public input on several changes Fannie Mae and Freddie Mac have proposed to their respective Underserved Markets Plans for years 2018 – 2020. A number of the proposed modifications would reduce or eliminate the firms' loan purchase targets in several areas, including rural housing, manufactured housing, supportive housing for seniors, and shared equity loans. In justifying the proposed reductions, the firms cite difficulties in establishing markets for such activities or new data showing the firms have historically played a smaller role in these markets than was previously believed. More information on the proposed changes can be found in NCSHA's blog.
FHFA will accept comments on the proposed modifications until November 15. If you have input for NCSHA to consider as it drafts comments on behalf of all HFAs, please contact Greg Zagorski by November 8.
31 States Receive Additional Housing Credit Authority from 2019 National Pool
This week, IRS published Revenue Procedure 2019-41 (contained within Internal Revenue Bulletin 2019-44), which provides the amount of unused Credit authority qualifying states will receive from the 2019 National Pool. Thirty-one states qualified for allocations totaling just over $2.7 million.
FY 2020 Appropriations Bills Move Forward But Another CR Likely
The Senate on Thursday voted 84–9 in favor of a four-bill FY 2020 spending package that includes funding for HUD and USDA. The Senate passed the measure with no modifications to the Appropriations Committee-approved HUD and USDA funding levels. Lawmakers must now negotiate the differences between the House and Senate-spending bills to develop a final version and approve it for submission to President Trump for his signature, but first the two chambers have to agree on how to divvy up funding among the 12 spending bills to reflect this summer's bicameral spending caps agreement. Congressional leaders say there is not enough time to do all of this before the current continuing resolution (CR) expires on November 21 and have indicated they will need to pass another short-term CR, possibly until the end of the calendar year or early in 2020, to avoid a government shutdown and allow more time for negotiations.
FHA Proposes New Loan Level Certification
The Federal Housing Administration (FHA) on October 25 proposed substantial revisions to HUD's form 92900-A, the form a mortgagee submits when applying for FHA insurance on a loan. The revisions would streamline the form and add language clarifying that the mortgagee certifies the information outlined in the form is "materially" accurate, in that any incorrect information will not impact the loan's eligibility for FHA insurance. This is the second time this year FHA has proposed revising form 92900-A. The new proposal includes many of the changes contained in the earlier proposal and incorporates feedback from the industry. FHA will accept comments on the new form 92900-A until December 24.
FHFA Releases New Fannie, Freddie Strategic Plan and Scorecard
Monday FHFA released its Strategic Plan for 2019 and Enterprise Scorecard for 2020. The strategic plan outlines FHFA's goals and priorities for managing the conservatorships of Fannie Mae and Freddie Mac, while the scorecard describes the steps FHFA expects each firm to undertake next year to fulfill the plan. These are the first strategic plan and scorecard released under Director Mark Calabria, and the strategic plan marks a notable departure from those released when the agency was headed by Mel Watt in its emphasis on preparing the GSEs to exit conservatorship. NCSHA summarized the strategic plan and scorecard in more detail on its blog.
FHFA Reports GSEs Met 2018 Affordable Housing Goals, Duty-to-Serve Requirements
Fannie Mae and Freddie Mac met all their affordable housing goals in 2018, according to a report released this week by FHFA. The report, which FHFA submits to Congress each year, summarizes the GSEs' affordable housing activities in 2018 and finds they exceeded all their targets for affordable single-family and multifamily housing. Both GSEs increased their support for affordable multifamily housing in 2018 over 2017. FHFA also found that Fannie Mae and Freddie Mac met all their obligations under the Enterprise Duty-to-Serve Rule and cites the firms' many Housing Credit equity investments for housing in rural areas. More information can be found in NCSHA's blog.
House Democrats, Administration Officials Clash Over Housing Finance Reform
The House Financial Services Committee last week held a hearing to examine the Trump Administration's recently-released housing finance reform plans. The hearing was at times contentious, as Committee Chair Maxine Waters (D-CA) and other Committee Democrats strongly criticized the proposals, which Waters said were "disastrous" for not doing enough to support affordable housing and access to credit. The administration witnesses — Treasury Secretary Steve Mnuchin and HUD Secretary Ben Carson — and FHFA Director Mark Calabria pushed back on those criticisms, arguing that the plan would protect taxpayers and help finance affordable housing through increased competition and more efficient mechanisms. Committee Republicans largely defended the administration's proposals.
House to Consider CDBG-DR Authorization
The House of Representatives may vote as soon as next week on bipartisan legislation to permanently authorize HUD's Community Development Block Grant – Disaster Recovery (CDBG-DR) program, the Reforming Disaster Recovery Act (H.R. 3702). The legislation would direct HUD to issue regulations for the CDBG–DR program; prioritize funds for low- and moderate-income disaster survivors; create a set-aside for disaster mitigation activities; set timelines for allocations, action plans, and grant agreements; create a capacity-building and technical assistance set-aside for grantees; and direct HUD to issue a compilation of best practices and model language for action plans. The bill, introduced by Representatives Al Green (D-TX) and Ann Wagner (R-MO), passed out of the House Financial Services Committee this summer with unanimous support.
Stivers Takes Over House Housing Subcommittee
House Financial Services Committee Ranking Member Patrick McHenry (R-NC) has announced that Representative Steve Stivers (R-OH) is now the Ranking Member of the Subcommittee on Insurance, Housing, and Community Opportunity. Stivers replaces Representative Sean Duffy (R-WI), who retired in late September. Stivers is a cosponsor of the Affordable Housing Credit Improvement Act of 2019 (H.R. 3077); he cosponsored similar legislation in the previous Congress as well.
IRS Releases Draft Form 8996 for Qualified Opportunity Fund Reporting
On October 31, IRS released a draft Form 8996 used to report investments in Opportunity Zones. The form requires Opportunity Funds to report basic investment data including employer identification numbers, census tract numbers, assets of the businesses in which they invest, and information on fund structures and assets. The form does not require collection of more robust project-level data that NCSHA urged the Treasury to collect to allow analysis of change in the economic and financial status of each Opportunity Zone and evaluation of the program's impact. Although the original Opportunity Zone legislation included data reporting requirements for investors, the reporting language was not included in the 2017 tax law due to Senate procedural rules. Current bills introduced in both the House (H.R. 2593) and Senate (S. 1344) require additional Opportunity Zone reporting.
HUD Requests Comments on Proposed Opportunity Zone Grant Certification Form
HUD is seeking public comment on a proposed Opportunity Zone grant certification form to gather data for determining preference points in HUD competitive grants and technical assistance applications. The information will help guide future grant awards and inform HUD's strategy to maximize investment in Opportunity Zones. Comments on the proposed form are due December 9.
HUD Announces False Claims Act MOU with Justice
HUD and the U.S. Department of Justice (DOJ) Monday announced they have entered into a Memorandum of Understanding (MOU) that outlines when DOJ will seek civil damages from mortgagees for violating FHA underwriting standards. In recent years, DOJ has brought civil action against mortgagees for defects associated with FHA loans under the False Claims Act, which allows the government to seek substantial damages. This prompted many originators, particularly large depository banks, to curtail their FHA lending. HUD hopes the MOU will provide such lenders the certainty they need to reenter the FHA market. Under the MOU, the vast majority of violations will be handled through FHA's administrative review process.
HUD Issues Rental Assistance Demonstration Evaluation
According to an evaluation HUD released last week, the Rental Assistance Demonstration (RAD) is "stimulating billions of dollars in capital investment, improving living conditions for low-income residents, and enhancing the financial health of these critical affordable housing resources." The evaluation found the program has increased financial leveraging, improved physical and financial conditions, increased replacement reserves, led to positive tenant survey results, and minimized tenant relocations. For more information on RAD and to read HUD's full evaluation, click here.
NCSHA in the News
With limitations passed, what's next for development in Boulder's Opportunity Zone? (Boulder Weekly)
New JCHS Study Analyzes the Loss 4 Million Low-Cost Rental Homes Through the Lens of Individual States (Novogradac)
CalHFA's Tia Boatman Patterson Elected NCSHA Board Chair for Second Term (Yahoo Finance)
Housing Finance Agencies Strengthened by Strong Demand (The Bond Buyer)
Local Governments Lobby for Stable NAV Bill; BlackRock $500B in Cash (Crane Data)
Legislative and Regulatory Activities
NCSHA, State HFA, and Industry Events
November 1 | White House Housing Affordability Roundtable | Washington, DC
Stockton Williams participated in this event.
November 6, 2:30 p.m. – 4:30 p.m. ET | NCSHA and IRS Webinar for Housing Credit Agencies on IRS Form Submission
November 6 | 2019 CoreLogic Federal User Group Data Symposium | Washington, DC
Garth Rieman will speak at this event.
November 18 – 20 | Prosperity Now I'M HOME Conference | Portland, OR
Greg Zagorski will speak at this event.
November 20 – 22 | Virginia Governor's Housing Conference | Hampton, VA
Stockton Williams will speak at this event.
November 20 | American Bar Association Forum on Affordable Housing and Community Development Law, "Income Averaging in LIHTC Projects — Where Are We Now?" | Webinar
Jennifer Schwartz will speak at this event.
December 2 | Federal Housing Finance Agency Duty-to-Serve Listening Session | Washington, DC
NCSHA will speak at this event.
January 12 – 17 | NCSHA's 2020 HFA Institute | Washington, DC
Back to NCSHA Washington Report
Only members receive NCSHA Blog and Washington Report.