Proposed Modifications to GSE Duty-to-Serve Plans Include Decreased Loan Purchases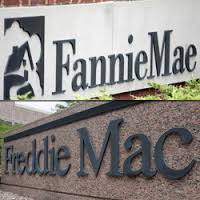 The Federal Housing Finance Agency (FHFA) yesterday released a Request for Information (RFI) seeking public input on several changes Fannie Mae and Freddie Mac have proposed to their respective Underserved Market Plans for years 2018 – 2020. A number of the proposed modifications would reduce or eliminate the firms' loan purchase targets in several areas, including rural housing, manufactured housing, and shared equity loans.
The Underserved Markets Plans outline how the government-sponsored enterprises (GSEs) Fannie Mae and Freddie Mac intend to fulfill their obligations under the FHFA's Duty-to-Serve rule. The Duty-to-Serve rule requires Fannie Mae and Freddie Mac to support lending for housing for very low-, low-, and moderate-income families (those earning 100 percent of area median income or below) in three underserved segments of the housing finance market: manufactured housing, affordable housing preservation, and rural areas. For each underserved market segment, the rule outlines a number of activities the GSEs may support to fulfill their Duty-to-Serve obligations. NCSHA previously summarized the rule in more detail in its blog.
As part of FHFA's implementation and oversight of the Duty-to-Serve rule, each GSE is required to draft an Underserved Markets Plan every three years. The plans are subject to public comment and final review and approval from FHFA. Once the Underserved Markets Plans are in effect, Fannie Mae and Freddie Mac may modify their plans annually, subject to FHFA approval. Such modification requests may be subject to public comment at FHFA's discretion.
According to FHFA, Fannie Mae recently proposed 24 modifications to its plan, of which FHFA believes 15 merit public consideration. This is a notable increase from last year, when FHFA sought input on only 4 of Fannie Mae's 22 proposals. Freddie Mac, meanwhile, submitted 18 modifications to its plan this year; FHFA is seeking public comment on 6. The firm submitted only one modification last year, which FHFA determined did not require public comment.
In this year's request, FHFA lays out examples of the types of requested modifications it considers substantial and meriting public comment. These include requests by the GSEs to reduce an activity's quantitative target by 40 percent or more or to entirely eliminate an objective.
Reduced Loan Purchases
Many of the proposed modifications from Fannie Mae and Freddie Mac would substantially scale back the GSEs' original loan purchase targets for 2019 and 2020 for certain programs and products. For example, both firms are proposing to eliminate their purchase targets for loans originated through the U.S. Department of Agriculture's (USDA) Section 515 Rural Rental Housing Loan program. In justifying the proposals, both firms said it is not viable for them to purchase Section 515 loans because they were unable to reach an agreement with USDA on how such loans would be subordinated. Fannie Mae proposes instead to provide technical assistance to owners of Section 515 properties, as well as community organizations, to help them preserve the affordability of such housing.
Fannie Mae also proposes to substantially reduce or rescind its loan purchase targets for manufactured homes titled as real property, loans originated through the Section 202 Supportive Housing for the Elderly program, the purchase or rehabilitation of distressed properties, shared-equity homeownership loans, loans to finance energy and water efficiency improvement for single-family properties, and loans to serve various high-needs rural populations. In explaining these reductions, Fannie Mae cited difficulties in establishing markets for such activities or new data showing the firm has historically played a smaller role in such markets than was previously believed, thus making the baseline used in the initial plan obsolete.
In addition, Fannie Mae asks to eliminate its purchase target for buying in bulk single-family rural loans originated by small financial institutions. Market outreach, Fannie Mae argues, has shown that demand for such transactions varies significantly across the market and that it would be more productive for the firm to target those market areas where they would have the biggest impact. Freddie Mac proposes to reduce its loan purchases from small financial institutions serving rural areas, saying it would better reflect market data.
FHFA will accept comments on the proposed modifications until November 15. If you have input you would like NCSHA to consider as it drafts comments on behalf of all HFAs, please send it to Greg Zagorski by Friday, November 8.