NCSHA Washington Report | May 8, 2020
Since so much about COVID-19 is unprecedented in our lifetime, like today's jobs numbers, it's necessary to demand unprecedented responses from our federal government. When a solution to some of what the country needs now draws directly from what worked in the recent past, Congress' confidence to pass it should be high.
Exhibit A is a bill introduced this week by Senator Reed (D-RI) to help millions of unemployed and economically vulnerable households avoid the mortgage defaults, foreclosures, and evictions that are all but certain to occur, absent support such as the Senator seeks to provide.
His proposed Housing Assistance Fund would direct relief to the states based on their unemployment levels. The funding, Senator Reed says:
"[C]ould then be used to help struggling households remain in their homes while they search for new employment or wait to get back to work. Financial assistance could go towards preventing eviction, mortgage delinquency, default, foreclosures, or loss of utility services, such as water, gas, and electricity. Funds could also be used to keep the Internet connected and remain current with property taxes."
A diverse coalition, from the National Association of Realtors and Mortgage Bankers Association, to Habitat for Humanity and the National Consumer Law Center, on behalf of its low-income clients, backs the bill. Representative Scott (D-GA) is leading the way in the House on similar legislation.
Both bills build on the success of the Hardest Hit Fund (HHF) program Congress created to help heal the housing wounds of the Great Recession. That program had the biggest take-up rate of the federal government's foreclosure prevention initiatives for unemployed borrowers, according to Harvard's Joint Center for Housing Studies.
A new report from researchers at several universities found borrowers who received HHF assistance were 28 percent less likely to default on their mortgages than those who did not. The study concluded the program prevented a total of $9 billion in losses to lenders and local governments, while helping hundreds of thousands of economically stressed families stay in their homes.
HHF worked so well for two main reasons. First, the researchers found, "[I]t targeted homeowners with an income or employment shock and provided assistance to cover a homeowner's mortgage payment while they recovered from an economic shock." Second, HHF funds ran through each of the 18 participating states' housing finance agencies, so they were tailored to meet state-specific housing needs.
The program envisioned by Senator Reed and Representative Scott, which would be available to every state, follows a similar playbook and stands to deliver similar results.
Even as parts of the economy in parts of the country begin to reopen, millions of the recent layoffs will likely lead to permanent job loss and unemployment will likely remain relatively high for the foreseeable future. Analysts at CoreLogic, Black Knight, and other firms project millions of additional mortgage delinquencies in the months ahead.
Sometimes we know what to do in an unprecedented situation.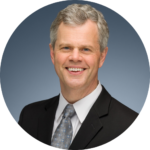 Stockton Williams | Executive Director
NCSHA COVID-19 Resources and Updates
---
In This Issue
---
Flohr Appointed to Lead North Dakota Housing Finance Agency
The North Dakota Industrial Commission has appointed David A. Flohr executive director of the North Dakota Housing Finance Agency (NDHFA). An NDHFA employee for 36 years, Flohr was appointed to serve as the agency's interim executive director when Jolene Kline retired in July. He had been the homeownership division director since 2005.
ACTION Campaign Mobilizes 2,300 Organizations to Press for 4 Percent Minimum Rate, Lower Threshold for Bond-Financed Properties in COVID-19 Relief Legislation
The ACTION Campaign, which NCSHA co-chairs, this week sent a letter to congressional leaders urging them to establish, in the next coronavirus relief legislation, a minimum 4 percent rate for bond-financed properties and to lower the "50 percent test" threshold to trigger Housing Credits for bond-financed Credit properties. These steps are needed for immediate relief because, with federal borrowing rates effectively at zero, the credit rate for bond-financed properties has reached its lowest level ever, threatening project viability. Moreover, construction delays and other disruptions are resulting in unexpected cost increases, leaving some bond-financed projects unable to meet the 50 percent test.
More than 2,300 national, state, and local organizations and businesses signed the ACTION letter, which also encourages increasing the Housing Credit volume cap and providing basis boosts to vulnerable properties in future recovery legislation. NCSHA has developed talking points for HFAs and their partners to help them advocate for our Housing Credit priorities during the pandemic.
HOME Coalition Urges Congressional Leadership to Provide Additional HOME Resources in Coronavirus Legislation
On May 6, members of the HOME Coalition, which NCSHA chairs, sent a letter to congressional leadership urging Congress to provide substantial additional resources for the HOME program in the upcoming coronavirus response legislation. The letter explains how the HOME program can address many housing needs, including funding multifamily construction, tenant-based rental assistance, and homeowner help and providing down payment assistance.
Senator Reed, Representative Scott Introduce Housing/Homeowner Assistance Fund Bills
This week, Senator Jack Reed (D-RI) along with 18 other Democrat Senators — including all Democratic members of the Senate Banking Committee — formally introduced legislation to authorize and fund the Housing Assistance Fund (S. 3620), which is one of NCSHA's topmost COVID-19 priorities. The $75 billion fund would provide flexible resources directly to state HFAs to help struggling households — both homeowners and renters — remain in their homes and pay their utilities. We strongly encourage HFAs and their partners to urge their Senators to cosponsor the legislation and press for its enactment in the next coronavirus relief legislation. For more information, see our blog.
On the other side of Capitol Hill, Representative David Scott (D-GA) introduced similar legislation, the Homeowner Assistance Fund (H.R. 6729), which also establishes a $75 billion fund to be administered by state HFAs but limits eligible activities to those preventing default, foreclosure, and loss of utilities for homeowners only.
Scott also led a congressional sign-on letter signed by 32 House members to House Speaker Nancy Pelosi (D-CA) and Minority Leader Kevin McCarthy (R-CA) asking them to provide $75 billion for mortgage and utility assistance in the next coronavirus relief legislation.
Representatives Heck and Waters Introduce Emergency Rental Assistance Legislation Endorsed by NCSHA
Today, Representative Denny Heck (D-WA) and House Financial Services Committee Chairwoman Maxine Waters (D-CA) introduced legislation, the Emergency Rental Assistance and Rental Market Stabilization Act, to provide $100 billion in emergency rental assistance through the Emergency Solutions Grant (ESG) program. As of this writing, a bill number is not yet available. We expect Senator Brown (D-OH) to introduce companion legislation in the Senate early next week. The bill provides additional flexibility for the emergency rental assistance funds compared with the regular ESG program, including expanded income eligibility and allowing state-level grantees to directly administer the resources they receive under the program.
NCSHA signed onto two coalition letters to congressional leaders in support of emergency rental assistance to help renters impacted by the economic crisis being caused by the COVID-19 pandemic. The first, sent May 4 and signed by 43 national groups, outlines key consensus principles for emergency rental assistance. The second, sent May 6 and signed by 115 national groups, specifically endorses the Heck-Waters-Brown legislation. NCSHA has developed talking points for HFAs and their partners so that they may advocate for emergency rental assistance.
NCSHA has also created a matrix showing the critical components of emergency rental assistance programs state HFAs have been developing in response to COVID-19, using their own funding or other state resources. If your agency has a COVID-19 rental assistance program that is not reflected on NCSHA's matrix, contact John McMullen.
Representatives Stivers, Ruppersberger, Others Encourage Treasury, Federal Reserve to Support Municipal Bonds
On May 1, Representatives Steve Stivers (R-OH), C.A. "Dutch" Ruppersberger (D-MD), and 41 colleagues from both parties sent Treasury Secretary Steven Mnuchin and Federal Reserve Board Chairman Jerome Powell a letter calling on them to "follow through on Congress' legislative intent and recommend providing at least an additional $35 billion of these CARES Act funds to support the municipal secondary market, and fully re-open the municipal primary market." The signers hope these actions will stabilize the municipal debt market.
Ginnie Mae Extends COVID-19 Pass-Through Assistance Program to Multifamily Issuers
This week Ginnie Mae released All Participant Memorandum 20-15, which extends the framework of its previously announced COVID-19 Single-Family Pass-Through Assistance Program to issuers under Ginnie Mae's Multifamily MBS program. Under the PTAP/C19 program, Ginnie Mae will provide pass-through payments for multifamily issuers who request assistance in that month to address temporary liquidity shortfalls directly attributable to the national emergency. PTAP/C19 is intended to be used as a "last resort." Ginnie Mae's advances under the program will bear a fixed interest rate that is posted on the second business day of each month (May's rate is 5.7 percent) and must be paid in full the earlier of either 12 months from when the funds were advanced or December 31, 2021.
IRS Allows Public Meetings on Housing Bonds via Teleconference During COVID-19 Emergency
The Internal Revenue Service this week published a revenue procedure allowing issuers of Housing Bonds and other tax-exempt qualified private activity bonds (PABs) to meet public input requirements via publicly accessible teleconference. The revenue procedure went into effect on May 4 and expires at the end of this year. NCSHA has requested similar guidance from IRS on the public approval requirement for Housing Credit qualified allocation plans. Although the Housing Credit statute cross-references the public approval requirement in the tax-exempt bond statute, IRS has confirmed to NCSHA the ability to satisfy public approval requirements via teleconference as provided in the new revenue procedure does not apply to the Housing Credit.
USDA Sets New Loan Limits for Single-Family Guaranteed Loan Program
The U.S. Department of Agriculture this week announced via a Special Procedure Notice new loan limits for its Section 502 Single-Family Guaranteed Rural Housing Loan Program. As of Monday, the loan limits for most counties are $90,300 for one- to four-member households and $119,200 for five- to eight-member households, up from $86,850 and $114,650, respectively. If a household exceeds eight members, the loan limit increases by eight percent of the four-person limit for each additional family member. These limits are higher for counties with high costs of living.
FHA Commissioner Nominee Wade Enjoys Bipartisan Support at Senate Hearing
The Senate Banking Committee convened Tuesday to consider the nomination of Dana Wade for Federal Housing Administration (FHA) Commissioner and Assistant Secretary for Housing at HUD. Chairman Mike Crapo (R-ID) and many Democrats expressed appreciation for Wade's willingness to serve as FHA Commissioner and the importance of programs under her jurisdiction in addressing COVID-19-related concerns. Wade served as Acting Commissioner and HUD Assistant Secretary from July 2017 to June 2018. The Senate Banking Committee has yet to announce when a vote will be held on Wade's nomination. A link to the hearing recording and more information can be found in NCSHA's blog.
SEC Statement Stresses the Importance of Updated Disclosure in Light of COVID-19
On May 4, Securities and Exchange Commission Chairman Jay Clayton and SEC Office of Municipal Securities Director Rebecca Olsen issued a statement on The Importance of Disclosure for Our Municipal Markets. The statement highlights the uncertainties raised by the effects of COVID-19 and encourages municipal securities issuers to provide the public updated financial and other disclosures reporting on how COVID-19 might affect the issuers and their bonds.
HUD Publishes FAQs on Application of CARES Act Eviction Moratorium to HOME Program
Late last week, HUD published a set of Frequently Asked Questions (FAQs) providing guidance on how the temporary eviction moratorium in Section 4024 of the CARES Act applies to the HOME program. The FAQs confirm HOME is a covered program for purposes of the eviction moratorium and explain how the moratorium applies to HOME-assisted properties and HOME tenant-based rental assistance.
NCSHA in the News
U.S. Senator Dianne Feinstein Supports Bill Creating $75 Billion Fund to Prevent Evictions, Foreclosures (Sierra Sun Times)
Feinstein Supports Bill Creating $75 Billion Fund to Prevent Evictions, Foreclosures (YubaNet.com)
Legislative and Regulatory Activities
NCSHA, State HFA, and Industry Events
Back to NCSHA Washington Report
Only members receive NCSHA Blog and Washington Report.