NCSHA Washington Report | March 8, 2019
Leaders in the nation's state housing finance agency community from across the country will be in Washington, DC, next week for NCSHA's 2019 Legislative Conference. State HFA executive directors, senior staff, board members, and key partners in housing finance will meet with dozens of members of Congress, their staff, and senior administration officials.
While NCSHA's LegCon is not the only opportunity for HFA federal advocacy — consistent engagement and personal interactions in the states year-round are also essential — the conference represents the moment when the state HFA community can communicate our federal priorities collectively.
Our message is that state HFAs are at the center of the affordable housing finance system, putting their own balance sheets and financial tools to work to meet the housing needs of their states — to the tune of more than $36 billion for more than 275,000 affordable homes and apartments in 2017 alone.
States can do even more with smart federal policies. So NCSHA and our members are calling on federal policymakers to:
Expand the Housing Credit
Members of Congress should sponsor bipartisan Affordable Housing Credit Improvement Act bills soon to be introduced in the House and Senate to increase and improve the most effective federal incentive for affordable apartment development and preservation.
Strengthen Housing Bonds
Members of Congress should support legislation NCSHA is developing to make low-cost, common-sense changes that would generate more sustainable mortgages to first-time home buyers and more financing for affordable apartments. House members can demonstrate their support for tax-exempt bonds by signing the Ruppersberger/Stivers Municipal Finance Caucus Tax-Exempt Bond Support letter.
Increase Access and Affordability in Housing Finance Reform
The Administration and Congress should work together to ensure the federal housing finance system — FHA, Ginnie Mae, and the housing GSEs — is aligned to make affordable financing for homeownership and rental housing available to the households and communities that need it, including:
Improvements in FHA down payment assistance policies;
New tools and resources for multifamily financing through FHA and Ginnie Mae; and
Enhanced commitment to the statutory affordable housing goals and responsibilities of Fannie Mae and Freddie Mac.
Invest in Proven Programs That Serve the Neediest
Congress should adequately fund the HOME program, Section 8 rental assistance, and key rural housing programs so states can reach the most underserved households and communities.
Ensure the Optimal Management of Rental Housing Assistance
Congress and HUD should ensure the Performance-Based Contract Administration program maximizes the involvement of state HFAs, which have the mission, tools, and relationships necessary to properly oversee HUD contracts and get residents and communities the housing help owners and managers are obligated to provide.
For more information, visit ncsha.org.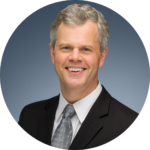 Stockton Williams | Executive Director
Washington Report will resume on March 22.
---
In This Issue
---
Scott Farmer Testifies at House Appropriations Subcommittee Housing Hearing
Scott Farmer, Executive Director of North Carolina Housing Finance Agency, on March 7 testified at a House Appropriations Subcommittee on Transportation, Housing and Urban Development (THUD) hearing on affordable housing production and preservation. In his testimony, Farmer related how state HFAs utilize federal programs to leverage private market resources to create and preserve affordable housing. Farmer addressed the important role the Low Income Housing Tax Credit and tax-exempt Housing Bonds play alongside key HUD programs like the HOME Investment Partnerships program. Farmer and the other witnesses, Ellen Lurie Hoffman from the National Housing Trust and Anthony Scott from the Durham Housing Authority, also explained these programs are oversubscribed and need to be protected and expanded.
NCSHA Opportunity Zone Fund Directory Surpasses 100 Funds, $24 Billion in Investment
NCSHA's latest Opportunity Zone Fund Directory, released today, includes more than 100 funds launched to invest in designated Opportunity Zones. The 105 funds in the current directory, including 16 new funds, represent more than $24 billion in anticipated investment. Funds range in size from $1 million to $3 billion, with an average fund size of $225 million. Commercial real estate continues to be the primary investment focus, with 91 percent of funds (96 of 105) reporting investment in multifamily residential, student housing, mixed-use, hospitality, or other commercial development. The number of funds planning to invest in community revitalization, affordable housing, or workforce housing has increased to 57 percent (60 of 105), while 48 percent (50 of 105 funds) plan investment in economic development or small business development, and 21 percent (22 of 105 funds) plan to focus on infrastructure or renewable energy investment. Nearly all the 105 funds report investment focus in multiple categories. Thirty-eight of the 105 funds plan to invest nationwide, while the remaining 67 funds are targeting specific states or regions. Read more analysis in our blog.
CHCDF Hosts Congressional Briefing on HUD Housing Programs and Funding
On March 1, the Campaign for Housing and Community Development Funding (CHCDF) – of which NCSHA is a steering committee member – held a briefing for congressional staff who serve members on the House Appropriations Subcommittee on Transportation, Housing and Urban Development (THUD). Recognizing that more than half of the THUD Subcommittee members have not served on the Subcommittee previously, CHCDF briefed the staff on major HUD programs, explaining how they work and the importance of funding them. CHCDF members from the National Low Income Housing Coalition, Center on Budget Policies and Priorities, LeadingAge, National Association of Housing and Redevelopment Officials, and Corporation for Supportive Housing highlighted Section 8 tenant- and project-based rental assistance, Section 202 Supportive Housing for the Elderly, and the HOME program, among others.
Housing Groups Brief Congress on Affordable Housing Preservation
On March 7, the Local Initiatives Support Corporation, LeadingAge, National Housing Trust, and Stewards of Affordable Housing for the Future hosted a congressional briefing to discuss affordable housing needs and how federal housing assistance programs can be used to preserve rental homes. The panel included affordable housing developers, owners, operators, and investors who described how preserving the nation's affordable housing stock works in practice. They covered the importance of continuing and strengthening a variety of federal programs such as the Low Income Housing Tax Credit, Section 8 Project-Based Rental Assistance, Section 202 Supportive Housing for the Elderly, and the Rental Assistance Demonstration.
NCSHA Joins Letter to Otting Urging Careful Deliberation on GSE Policy Changes
NCSHA last week joined 26 other housing trade associations and advocacy organizations in a letter to acting Federal Housing Finance Agency (FHFA) Director Joseph Otting suggesting that he carefully examine any potential policy changes FHFA may make to ensure they will not disrupt the single-family and/or multifamily mortgage markets. The letter, which was spearheaded by the Mortgage Bankers Association, recommends Otting not enact any policy change unless there is evidence that it will not impact Fannie Mae and Freddie Mac's ability to help the housing finance market during a downturn and not restrict any Fannie Mae or Freddie Mac activities unless FHFA concludes, after an analysis, that the private market is ready to play an expanded role in that market area. Otting is serving as FHFA Director in an acting capacity while the Senate considers Mark Calabria's nomination to Director. Read the letter.
House Ways and Means Committee Begins Debate on Infrastructure Investment
On March 6, the House Ways and Means Committee held a hearing on Our Nation's Crumbling Infrastructure and the Need for Immediate Action to hear from experts about America's infrastructure needs in preparation for considering infrastructure legislation later this year. Housing was addressed during the hearing by Chair Richard Neal (D-MA), who in his opening statement said, "We must continue to re-invest and revitalize our urban neighborhoods and rural communities through successful programs like the Low Income Housing Tax Credit…" Representative Don Beyer (D-VA) also spoke to the importance of stable, affordable housing to working families, noting that every major metropolitan area in the country has a shortfall of affordable and available homes.
The A Call To Invest In Our Neighborhoods (ACTION) Campaign, which NCSHA co-chairs, submitted a statement for the record arguing that the Housing Credit plays an important role in combating the affordable housing infrastructure deficit our nation faces and that infrastructure legislation should include the provisions we expect in the soon-to-be reintroduced Affordable Housing Credit Improvement Act.
Kraninger Discusses CFPB Issues at Congressional Hearings
The House Financial Services Committee Thursday held a hearing to conduct its semi-annual review of the Consumer Financial Protection Bureau (CFPB). The key witness was CFPB Director Kathy Kraninger. Committee Chair Maxine Waters (D-CA) and other Committee Democrats pressed Kraninger on recent CFPB actions to amend several of its regulations and pare back CFPB's enforcement of financial regulations, which they argued weakened key consumer protections. Thirty Democratic members of the Committee introduced legislation on Wednesday that would direct CFPB to reverse several policy changes adopted by Kraninger and her predecessor, Mick Mulvaney. Committee Republicans, led by Ranking Member Patrick McHenry (R-NC), defended Kraninger and CFPB's actions, arguing that the steps taken by her and Mulvaney will free small businesses of onerous regulations and increase choice for consumers. The Senate Banking Committee will hold its semi-annual review of CFPB on Tuesday, March 12.
IRS Publishes Final Housing Credit Utility Allowance Submetering Rule
This week, the Internal Revenue Service (IRS) published final regulations amending the Housing Credit utility allowance rules to make permanent the previously existing submetering rules, which had been in place on a temporary basis since March 2016. The regulations provide guidance related to situations when a building owner sells energy to tenants produced by a renewable source that the owner had not purchased through a local utility company (for example, energy derived from rooftop solar panels). The final regulations further clarify how an owner must demonstrate the rate they charge tenants for the renewable energy satisfies the rule's requirement that the owner not exceed the cost a local utility company would otherwise charge the tenants had they acquired the energy from that company. The final regulations are effective immediately.
HUD Releases Guidance on New CHDO Reservation Deadline Suspension
As NCSHA reported, the recently passed Consolidated Appropriations Act of 2019 includes a provision that extends HOME's 24-month commitment deadline suspension through 2021 and, for the first time, makes community housing development organizations (CHDOs) eligible for the suspension from 2018 to 2021. This week, HUD sent an email to HOME stakeholders explaining that, effectively immediately, HUD will cease enforcement of the CHDO commitment deadlines until such time as the suspension lapses. HUD says it has also identified all HOME Participating Jurisdictions (PJs) that had CHDO funds deobligated during calendar year 2018 and will work to ensure that those funds are returned to the PJs' lines of credit as quickly as possible but notes that affected PJs should be aware the required administrative and systems-related actions will take some time to complete.
CFPB Solicits Information for Rulemaking on PACE Loans
The Consumer Financial Protection Bureau (CFPB) on Tuesday released an Advance Notice of Proposed Rulemaking (ANPR) soliciting information on Property Assessed Clean Energy (PACE) loans. CFPB is collecting the information to inform its effort to develop ability-to-repay standards for PACE loans. Congress directed the Bureau last year to prescribe regulations for creditors to ensure that borrowers can reasonably afford to pay back PACE loans. In the ANPR, CFPB advances 34 specific questions on PACE lending practices and procedures. CFPB will accept public comments on the ANPR until 60 days after it is published in the Federal Register, which is expected shortly. More information is available in NCSHA's blog.
NCSHA in the News
Housing industry to FHFA: Go slow on GSE reform (HousingWire)
Legislative and Regulatory Activities
March 12 | House Ways and Means Select Revenue Measures Subcommittee Hearing | Temporary Policy in the Internal Revenue Code (tax extenders)
March 12 | Senate Banking, Housing and Urban Affairs Committee Hearing | The Consumer Financial Protection Bureau's Semi-Annual Report to Congress
March 13 | House Financial Services Committee Hearing | Preparing for the Storm: Reauthorization of the National Flood Insurance Program
March 20 | HUD Policy Development and Research Office Event | Shaping HUD's Research: Kickoff Event
Garth Rieman will participate.
March 26 | House Financial Services Subcommittee on Oversight and Investigations Hearing | The Administration of Disaster Recovery Funds in the Wake of Hurricanes Harvey, Irma, and Maria
May TBA | Deadline for Comments | Consumer Financial Protection Bureau ANPR on PACE Loans
NCSHA, State HFA, and Industry Events
March 11 – 13 | NCSHA's 2019 Legislative Conference | Washington, DC
March 18 | California Housing Finance Agency Board Meeting and Workshop | Sacramento, CA
Garth Rieman will speak at this event.
March 18 – 20 | Housing Justice Network National Meeting | New Orleans, LA
Stockton Williams will speak at this event.
March 19 | Ohio Housing Finance Agency Board Retreat
Jennifer Schwartz will speak at this event.
March 25 | Nomination deadline for Charles L. Edson Tax Credit Excellence Awards
March 26 – 27 | Mississippi's 2019 Annual Affordable Housing Conference | Natchez, MS
Stockton Williams will speak at this event.
April 16 | Moody's U.S. Housing and Housing Finance Conference | New York, NY
Stockton Williams will speak at this event.
May 3 | Entry Deadline for NCSHA's 2019 Annual Awards for Program Excellence
May 6 – 8 | Mountain Plains Housing Summit | Salt Lake City, UT
Stockton Williams will participate.
May 8 – 9 | Pennsylvania 2019 Housing Forum | Harrisburg, PA
Jennifer Schwartz will speak at this event.
May 13 | Early Registration and Hotel Group Rate Cutoff for NCSHA's Housing Credit Connect 2019
May 20 – 21 | North Dakota Housing Finance Agency Statewide Housing Conference | Bismarck, ND
Stockton Williams will speak at this event.
June 11 – 14 | NCSHA's Housing Credit Connect 2019 | San Francisco