NCSHA Washington Report | March 5, 2021
A brutal paradox of the pandemic is that some of the most financially stressed real estate assets — home to many of the most financially stressed Americans — may be increasingly attractive investment opportunities for buyers who see an upside on the other side of the crisis.
Diana Olick, who covers real estate for CNBC, reported this week, "Class C housing stock is decreasing even more, as investors buy older buildings and upgrade them in order to achieve higher rents."
Class C apartments, or "naturally occurring affordable housing" (NOAH), account for 20 – 25 percent of all apartments, according to various industry estimates. Their supply was shrinking even before the coronavirus. Between 1990 and 2016, the number of rental units priced below $800 per month declined by roughly 2.5 million, according to Harvard's Joint Center for Housing Studies:
"Overall, this drop represented a net loss of 15 percent of the 16.2 million low-cost units that rented for less than $800 (in 2016 dollars) in 1990… As a result of these changes, the national share of units renting for less than $800 shrank from over half in 1990 to only one-third in 2016."
The worsening back-rent burdens burying millions of low-income households are most severe and widespread in the Class C category. Renters' financial pain is also imposing a punishing toll on the properties and their owners.
According to the survey last summer by ndp analytics for the National Leased Housing Association: "Due to the pandemic, low- and moderate-income housing providers experienced, on average, an 11.8% decline in revenue and a 14.8% increase in operating expenses, resulting in significant financial strain."
Nevertheless, overall occupancy is high, rents are stable (with exceptions in a few expensive markets), and underlying economic fundamentals seem strong for much of the country's stock of modest apartment properties.
So stories like this one from Axios are becoming more common:
"All over Charlotte, these NOAH units are disappearing. Most are being snatched up by outside investors, fixed up with a few new countertops and cabinets, then turned around for higher rents. Out-of-town investors own nearly 70 percent of apartments built before 1990 in Charlotte."
Even ostensibly protected rent-regulated affordable apartments are at risk. Some deep-pocketed real estate firms are aggressively seeking control of Housing Credit-financed properties through litigation and resident intimidation in order to extract windfall returns, potentially jeopardizing their long-term viability.
We're working, and will always work, with others in the industry to combat practices that could weaken the affordable housing supply and system. If Job 1 on behalf of struggling renters is to get emergency assistance to those who need it, 1A needs to be investing in the preservation and protection of real estate that, in fact, is more than asset class.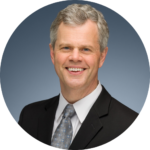 Stockton Williams | Executive Director
State HFA Emergency Housing Assistance
---
In This Issue
---
NCSHA Asks FHFA to Address Racial Justice, HFA Lending in Affordable Housing Goals
On February 28, NCSHA provided comments to the Federal Housing Finance Agency (FHFA) in response to its Advanced Notice of Proposed Rulemaking on Fannie Mae's and Freddie Mac's affordable housing goals. In our letter, we urged FHFA to establish robust goals that push the Enterprises to do as much responsible affordable lending as possible and to serve underserved markets better. We also recommended FHFA encourage the Enterprises to increase lending to people of color and address impediments to increased Enterprise support for HFA affordable housing lending.
Senate Takes Up House-Passed COVID-19 Relief Bill
The Senate began debate this week on the House-passed American Rescue Plan Act with the goal of getting the bill to President Biden's desk before March 14, when expanded unemployment benefits provided under previous COVID-19 relief legislation run out. Debate on the $1.9 trillion measure is expected to be grueling as Republicans, who are unanimously opposed to the bill, seek to slow its progress. However, assuming all 50 Democrats vote in favor of the bill, with the deciding vote of Vice President Harris, it will pass under special Senate procedural rules allowing this bill to avoid a filibuster. So far, Democratic leaders and President Biden have made concessions to moderates in the caucus to stave off intraparty disagreements.
As NCSHA previously reported, the bill includes significant new funding for emergency rental assistance, establishes a Homeowner Assistance Fund to help homeowners make mortgage payments, and creates a homeless assistance and supportive services program running through the HOME Investment Partnerships program. The Senate may make further tweaks to these and other provisions. Once final language is available, NCSHA will update our background pieces on emergency rental assistance, the Homeowner Assistance Fund, and the HOME program for homeless assistance to reflect any final changes to these provisions.
FHFA Announces Big Jump in Housing Trust Fund and Capital Magnet Fund Allocations
This week, the Federal Housing Finance Agency announced the 2020 allocations for the Housing Trust Fund (HTF) and Capital Magnet Fund (CMF). Out of the total $1.09 billion for affordable housing, HTF will receive $711 million, an increase of $326.4 million, and CMF will receive $383 million, an increase of $175.8 million. This disbursement doubled the previous year's allocation and is the largest ever for these two funds. The Department of Housing and Urban Development, which administers HTF, will announce state-level formula allocations soon. The Department of the Treasury administers CMF and awards the funds competitively.
CFPB Proposes to Delay Mandatory Compliance for Final QM Rule
On Wednesday, the Consumer Financial Protection Bureau (CFPB) issued for public comment a Proposed Rule to delay from July 1, 2021, to October 1, 2022, mandatory compliance requirements for the Final Qualified Mortgage (QM) Rule, which went into effect March 1. Under CFPB's proposal, creditors receiving an application for a covered transaction on or after March 1, 2021, and before October 1, 2022, would have the option of complying with either the former or new QM definition. The new definition would be in effect for all applications on or after October 1, 2022.
Additionally, under CFPB's proposal, the temporary GSE QM loan definition, also known as "the QM Patch," would expire upon the earlier of October 1, 2022, or the date the applicable GSE exits Federal conservatorship (rather than on the current mandatory compliance date of July 1, 2021, or the date the applicable GSE exits Federal conservatorship). Comments must be received by CFPB on or before April 5.
HUD Issues Housing Credit Tenant Data
On March 2, HUD's Office of Policy Development and Research published demographic data on tenants living in Housing Credit properties through 2018. This data, collected annually from state Housing Credit allocating agencies as required by the Housing and Economic Recovery Act of 2008, includes details on tenant race, ethnicity, family composition, age, income, use of rental assistance, disability status, and monthly rent burden. For more information, please see our blog.
NCSHA in the News
Affordable Housing Finance: Boatman Patterson Joins Biden Administration
Law360 Tax Authority: IRS Asked for Clarification on Low-Income Housing Credit
River Reporter: Quantifying the struggle
Legislative and Regulatory Activities
NCSHA, State HFA, and Industry Events
March 8 – 11 | National Affordable Housing Management Association Winter Conference | Virtual
Jennifer Schwartz will speak at this event.
March 12 | Discounted Early Registration Closes | NCSHA's 2021 Legislative Conference
March 15 – 17 | 2021 Illinois Affordable Housing Forum | Virtual
Stockton Williams will speak at this event.
March 15 | National Rural Housing Council Board Meeting | Virtual
Jennifer Schwartz will speak at this event.
March 19 | Terner Center for Housing Innovation at UC Berkeley | "Federal Framework Stakeholder Convening" | Virtual
Stockton Williams will participate.
March 22 – 24 | NCSHA's 2021 Legislative Conference | Virtual
May 20 | "Down Payment Assistance — The First Step to Increasing Black Homeownership" | New American Funding – Freddie Mac Webinar
Stockton Williams will speak at this event.
Back to NCSHA Washington Report
Only members receive NCSHA Blog and Washington Report.