House Passes American Rescue Plan Act; Senate Could Act This Week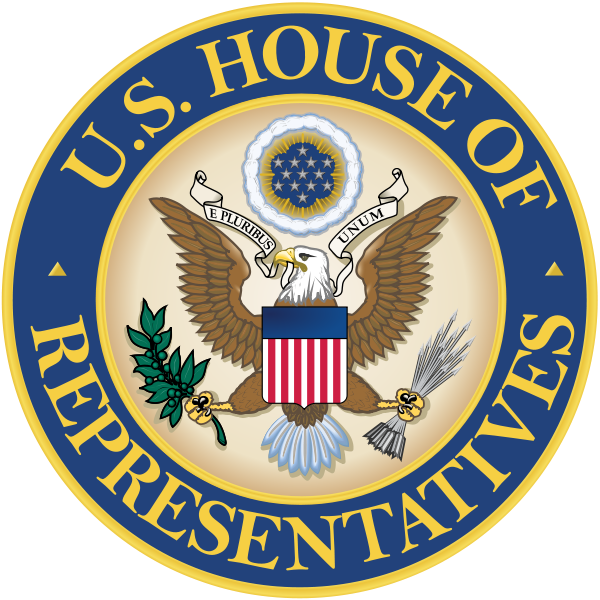 Early Saturday morning, the House of Representatives passed the $1.9 trillion American Rescue Plan Act, H.R. 1319, providing the COVID-19 relief sought by President Biden. The bill, which is moving through Congress under procedural rules allowing it to pass the Senate with a simple majority, passed the House without any Republican support.
The bill includes significant funding for affordable housing emergency aid programs including additional emergency rental assistance to supplement the funds Congress authorized in December, a new Homeowner Assistance Fund so that states may help struggling homeowners make mortgage payments and avoid foreclosure, and homelessness assistance resources provided through the HOME program to states and localities. Details on these three important provisions of the bill follow. (Note: The descriptions below include modifications to these programs made during the House Rules Committee markup of the bill, which are not yet reflected in the bill text linked above, as of this writing.)
Emergency Rental Assistance (ERA): $20.25 billion in additional funding to states and localities for the emergency rental assistance program originally authorized in late December by the Consolidated Appropriations Act (CAA) of 2021. Of the total, $1.2 billion is for "high-needs grantees," which are defined as grantees with a high need for assistance, evidenced by the number of very low-income households paying more than 50 percent of their incomes on rent or living in substandard or overcrowded conditions, rental market costs, and employment trends. The bill allows grantees to assist eligible households for up to 18 month, including arrearages, with these funds (inclusive of assistance provided using ERA funding from the CAA of 2021, which has a limit of no more than 15 months of assistance per household). Funding for this second round of ERA assistance is available until September 30, 2025. As passed by the House, the bill also would extend the deadline for spending the first round of ERA assistance from December 31, 2021, to September 30, 2022; however, it is uncertain whether this change will pass muster in the Senate where the bill may need to be altered due to procedural requirements. More information on ERA funding under the American Rescue Plan Act, and how it compares to ERA funding under the CAA of 2021, is available here.
Homeowner Assistance Fund (HAF): $9.961 billion for a new Homeowner Assistance Fund at the Department of the Treasury. From the fund, Treasury will make grants to states to administer programs assisting homeowners with mortgage payments; financial assistance to reinstate a mortgage related to a period of forbearance, delinquency, or default; principal reduction; interest rate reductions; utilities and internet service; homeowners insurance, flood insurance, and mortgage insurance; and other assistance to promote housing stability for homeowners. States must use at least 60 percent of their grants to assist homeowners earning no more than 100 percent of the greater of area median income or nationwide median income. With the remaining funds, states must prioritize socially or economically disadvantaged individuals as defined by the Small Business Act. Funding is available until September 30, 2025. For more information on HAF, see our program summary.
HOME for Homelessness Assistance and Supportive Services Program: $5 billion for the HOME program, distributed using the HOME formula to participating jurisdictions that received HOME funding in 2021. Eligible uses include activities currently allowed under the HOME Program and certain activities permitted under Emergency Solutions Grants such as supportive services, transitional housing, housing counseling, and homeless prevention services, as well as the acquisition and development of non-congregate shelter units. To qualify for assistance, individuals or families must be homeless; at-risk of homelessness; fleeing, or attempting to flee, domestic violence, dating violence, sexual assault, stalking, or human trafficking; in other populations where providing supportive services or assistance would prevent the family's homelessness or would serve those with the greatest risk of housing instability; or veterans and families that include a veteran family member that meet one of the preceding criteria. Funding is available until September 30, 2025. For more information on HOME for Homelessness Assistance, see our program summary.
Other housing resources in the bill are:
$5 billion for emergency housing vouchers;
$750 million for the Native American housing programs;
$100 million for emergency rental assistance for households living in USDA-subsidized properties;
$100 million for housing counseling to be administered by NeighborWorks;
$39 million for relief measures for Section 502 and Section 504 direct loan borrowers; and
$20 million for the Fair Housing Initiatives Program.
The Senate could begin considering the legislation as soon as tomorrow. Senate Democrats will likely need the votes of all members of their caucus in favor of the bill, as Republican support is not expected.
---