NCSHA Washington Report | March 29, 2019
The work of state HFAs is all around us if you know where to look, or if you just get lucky.
Driving down Catherine Street in Natchez, MS, this week, I came upon a cluster of newly built single-family homes next to a converted elementary school building, Brumfield School Apartments. I was not surprised to learn from Mississippi Home Corporation Executive Director Scott Spivey that his agency had made both projects possible, bringing life back to a part of town that had suffered some neglect and repurposing a public asset that had been contributing to the decline.
Obsolete school buildings are often well suited for redevelopment as affordable housing, as a recent report from the Pew Charitable Trust pointed out:
"Most of the closed schools are located in residential neighborhoods, and some of the larger buildings lend themselves to multifamily development. Despite their prior use, the buildings are commonly zoned residential and thus do not require zoning adjustments that might slow or limit redevelopment."
While there are any number of terrific stand-alone school-to-housing conversions, a strategic approach at the state level can achieve results at scale, such the Michigan State Housing Development Authority's allocations of Housing Credits to support multiple redevelopments last year. Focused utilizations of state historic tax credits in Iowa have catalyzed 44 such conversions to market-rate and affordable housing.
Public school buildings and land represent just a small share of the vastly undervalued and often underutilized "public wealth of cities," as coined by Dag Detter and Stefan Fölste in their 2017 book of that title. The authors argue that most cities "own a potential gold mine of assets," which if managed better "would help local leaders boost their economies, finance social and economic infrastructure, including affordable housing, and develop strategies for vibrant and innovative mixed-use projects."
This idea does not just apply to large cities, as a report highlighting successful efforts by Paducah, KY, indicates. And it is viable at a statewide level too, where a study by the Reason Foundation suggests substantial untapped opportunity:
"Some states do have good inventory systems … and others are in the process of developing them. However, most state governments that do have some kind of inventory of their real property, which is the land and everything on it, are not productively managing what they own, leading to frequent misuse and underutilization of land and assets."
A couple weeks ago, researchers from the University of Miami unveiled 
a GIS mapping tool and database
 that revealed 500 million square feet of vacant or underutilized publicly- or institutionally-owned land in Miami – Dade County. 
Press reports
 suggest the local real estate community was surprised.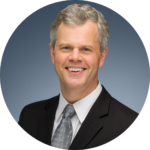 What such surprises exist in your market?
Stockton Williams | Executive Director
---
In This Issue
---
Heidel Named Acting Executive Director of Michigan State Housing Development Authority
The Board of Directors of the Michigan State Housing Development Authority (MSHDA) has appointed Gary Heidel as acting executive director, effective March 29. Heidel has been with MSHDA since 1986, most recently serving in the role of chief housing investment officer. He previously served as executive director from 2010 to 2012. Earl Poleski steps down as executive director after two years of service. NCSHA thanks Earl for his leadership of our Opportunity Zone Working Group, which he co-chaired.
IRS Clarifies Implementation of New Housing Credit Compliance Monitoring Rules
As we have previously reported, IRS on February 26 published new final regulations for Housing Credit compliance monitoring that, among other changes, would increase the number of units states must monitor and reduce the notification period owners get before a monitoring visit. The final regulations replace temporary regulations that had been in place under Revenue Procedure 2016-15. While the final regulations are technically effective as of their publication, IRS has confirmed to NCSHA that states may continue to use the compliance monitoring protocol under Revenue Procedure 2016-15 until they update their QAPs to reflect the new requirements or until December 31, 2020, at the latest.
HFAs have expressed concern that the new regulations will significantly increase their compliance monitoring costs. NCSHA has advised IRS of these concerns and will be sending a formal communication to IRS shortly urging them to provide flexibility and relief to state agencies. Contact Jennifer Schwartz with questions or by Thursday, April 4, to inform our comments to IRS.
NCSHA Coordinating with IRS and HUD on Income Limits for Income Averaging
This week, NCSHA facilitated a call with IRS and HUD on 2019 Housing Credit income limits, specifically the limits for the 20, 30, 40, 70, and 80 percent of area median income (AMI) levels for use in Housing Credit projects that elect the average income test minimum set-aside. HUD will, as early as April 1, publish its annual income limits for HUD programs and for the 50 and 60 percent of AMI Housing Credit levels; however, that publication will not include the other income averaging levels. Instead, once IRS has determined how to proceed and informed HUD of its intent, HUD plans to develop a calculator for its website that will allow users to input the 50 percent of AMI income level for a 4-person household in a given area and determine the income limit for other household sizes and income levels.
NCSHA will keep you informed of developments. We have invited HUD and IRS to participate in a webinar for NCSHA members to discuss the income limits once the calculator is available. Contact Jennifer Schwartz for more information.
NCSHA Seeks Information from HFAs on Use of Multifamily Bonds for Special Populations, Including Veterans
NCSHA is surveying members of its HFA Housing Credit Community about use of the 4 percent Housing Credit and multifamily bonds to finance properties that either reserve units or provide preferences for specific populations, such as veterans, people with disabilities, first responders, etc. It came to our attention late last year that IRS has interpreted its regulations in such a way that preferences or reservations of units for specific populations violate the general public use requirements of the multifamily bond program. While Section 42 of the Tax Code explicitly provides exceptions to the Housing Credit general public use requirements for certain specific populations, IRS is taking a stricter approach to general public use requirements under the multifamily bond program.
NCSHA and the leadership of the California Housing Finance Agency recently met with senior Treasury officials to convey our concern that this IRS interpretation jeopardizes 4 percent Credit properties that serve special needs and other specific populations. They requested more details from state Housing Credit agencies. Please complete the survey by Friday, April 5.
"Dear Colleague" Letters Now Circulating in Support of HOME and PBRA
HOME champions in both the House and Senate are circulating "Dear Colleague" letters urging the Transportation, Housing, and Urban Development Appropriations Subcommittees in their respective chambers to fund the HOME Investment Partnerships program at $1.5 billion in FY 2020. Please urge your House Members to sign onto Representative Marcia Fudge's (D-OH) "Dear Colleague" letter by Monday, April 1. Staff can sign on their bosses using this Google form and contact Kate McCann in Representative Fudge's office at Kate.McCann@house.gov with any questions.
Please also urge your Senators to sign onto Senators Chris Coons (D-DE) and Dianne Feinstein's (D-CA) "Dear Colleague" letter by Wednesday, April 3. Senate staff may contact Kelsey Daniels in Senator Coons' office at Kelsey_Daniels@coons.senate.gov or Brent Palmer in Senator Feinstein's office at Brent_Palmer@feinstein.senate.gov for more information or to sign their Senator onto the letter.
Senators Jeff Merkley (D-OR) and Robert Menendez (D-NJ) are circulating an FY 2020 Project-Based Section 8 Rental Assistance support letter for $12.8 billion to fund the renewal of existing contracts for a full 12-month term. The deadline to sign on is COB Monday, April 1. Staff can contact Meredith Booker at Meredith_booker@merkley.senate.gov to sign on.
Representatives Ruppersberger and Stivers Extend Deadline for Municipal Bond Support Letter
House Municipal Finance Caucus co-chairs, Representatives C.A. Dutch Ruppersberger (D-MD) and Steve Stivers (R-OH), are accepting until April 5 Congressional sign-ons for the letter they are circulating in support of tax-exempt municipal bonds; when finalized, the letter will be sent to the Chair and Ranking Member of the Ways and Means Committee. Currently, 73 House members have signed. The Municipal Finance Caucus has spearheaded similar sign-on letters in the last several Congresses, which have garnered significant support from both sides of the aisle.
President Directs Treasury and HUD to Develop Housing Finance Reform Plans
President Trump on Wednesday issued a Presidential Memorandum ordering relevant federal agencies to develop proposals for reforming various aspects of the housing finance system. Specifically, the Memorandum directs the Treasury Department to develop a plan for removing government sponsored enterprises Fannie Mae and Freddie Mac from conservatorship and requires HUD to suggest changes to the housing finance programs supported through the Federal Housing Administration and Ginnie Mae. Both Treasury and HUD must delineate whether each reform they suggest requires legislative approval from Congress or whether it can be enacted directly by the Administration. Each agency is to submit its plan to the White House as soon as is practicable. The Administration hopes these proposals will jumpstart housing finance reform. More details on the memorandum are available in NCSHA's blog.
Senate Banking Committee Holds GSE Reform Hearings
The Senate Banking Committee earlier this week held two hearings to explore Committee Chair Mike Crapo's (R-ID) previously released outline for reforming the government sponsored enterprises Fannie Mae and Freddie Mac; NCSHA previously summarized Crapo's proposal in our blog. Crapo reiterated that passing housing finance reform remains one of his top priorities. Committee Ranking Member Sherrod Brown (D-OH) agreed housing finance reform is an important issue but expressed concerns about the level of support Crapo's proposal would provide for affordable housing. The Committee heard testimony from a variety of industry representatives and housing policy experts. While nearly all the witnesses praised Crapo for releasing the proposal, several raised concerns about the structure of the system under his plan and its affordable housing provisions. NCSHA summarized the first hearing in our blog and will soon post more information on the second hearing.
House Financial Services Committee Votes to Advance the Ending Homelessness Act of 2019
On March 26, Housing Financial Services Committee Chair Maxine Waters (D-CA) reintroduced the Ending Homelessness Act of 2019, H.R. 1856, which would appropriate $13.27 billion in mandatory emergency relief funding over five years to several federal housing programs and initiatives aimed at ending homelessness across the nation. These funds would include $5 billion for McKinney-Vento Homeless Assistance Grants, expected to build 85,000 new permanent housing units; $2.5 billion for new Special Purpose Section 8 Housing Choice Vouchers that would give preference to those experiencing or at risk of homelessness; $1.05 billion for the National Housing Trust Fund to create 25,000 new rental units for extremely low-income households; and $20 million for states and localities to integrate healthcare and housing initiatives.
On March 28, after the Committee's markup, the House Financial Services Committee voted on party lines 32 – 26 to advance the bill, with Democrats voting for and Republicans against it. The legislation will now be sent to the House of Representatives for a final vote.
Meadows Introduces Two Bills to Expand Opportunity Zones
Last week, Representative Mark Meadows (R-NC) introduced two bills that would expand the Opportunity Zone (OZ) tax incentive. H.R. 1851 would allow states and territories to designate new OZs, with the Treasury Department's approval, every 10 years. The current legislation allows only an initial 10-year designation of OZs. H.R. 1852 would permit federally declared disaster areas to be added as OZs; Meadows introduced a similar bill in the last Congress. Both H.R. 1851 and H.R. 1852 have been assigned to the House Ways and Means Committee.
FHA Publishes Updated Single Family Handbook
The Federal Housing Administration (FHA) on Wednesday published an update to its Single Family Housing Policy Handbook (SF Handbook), the first since December 2016. The updates include a variety of technical changes and also incorporate various Mortgagee Letters and other single-family policy adjustments FHA has enacted since 2017. The effective date for all policy changes is not impacted by their inclusion in the SF Handbook. FHA intends to resume updating the SF Handbook on a quarterly basis. You can read the transmittal summarizing the update on FHA's Online Housing Policy Library.
GAO Identifies Weaknesses in REAC Process and Inspector Monitoring
The Government Accountability Office (GAO) last week examined the HUD Real Estate Assessment Center's (REAC) policies and procedures, as required by the FY 2017 Consolidated Appropriations Act Joint Explanatory Statement. GAO identified several weaknesses, noting that REAC has not conducted a comprehensive review of its inspection process since 2001, even though new risks to its process have emerged; does not track progress toward meeting its inspection schedule for certain properties; and has yet to implement any of the recommendations HUD's Rapid Response and Resolution Team made in January 2017 to enhance the REAC inspection process. GAO made 14 recommendations to improve REAC, including conducting a comprehensive review of the inspection process and developing evaluation processes to ensure the effectiveness of selecting, training, and monitoring inspectors.
GAO Recommends Permanent CDBG-DR Authorization
GAO this week released an initial evaluation of the Community Development Block Grant Disaster Recovery (CDBG-DR) program and the federal government's response to the 2017 hurricanes. GAO found that Florida, Puerto Rico, Texas, and the U.S. Virgin Islands are experiencing delays in disbursing the $35 billion in CDBG-DR funds that Congress appropriated more than a year ago. GAO stressed that these delays are largely because CDBG-DR is not permanently authorized and lacks regulations such as those that govern other disaster assistance programs, instead relying on a time-consuming process that requires HUD to customize grant requirements for each disaster in Federal Register notices. GAO recommends that Congress permanently authorize a disaster assistance program and that HUD develop CDBG-DR guidance for staff to use in assessing grantees, develop a monitoring plan, and conduct workforce planning.
Poll Finds Strong Public Support for Affordable Housing
This week, the Opportunity Starts at Home campaign released the results of a national public opinion poll it commissioned on housing affordability. Conducted by Heart Research Associates, the poll surveyed 1,201 adults nationwide between February 25 and March 4 and found a large majority of respondents (85 percent) believe ensuring everyone has a safe, decent, affordable place to live should be a "top national priority." This view held true across the political spectrum, with 95 percent of Democrats, 87 percent of Independents, and 73 percent of Republicans responding that housing should be a top priority. Other findings include:
60 percent of respondents said housing affordability is a serious problem in the area where they live — a 21 percent increase over 2016 survey findings.
61 percent said they have had to make at least one sacrifice in the past three years to pay for housing, such as taking on an additional job, stopping retirement savings, skipping other important bills like electricity or water, and cutting back on purchases of healthy food, healthcare, or materials or extracurricular activities that support a child's learning.
Respondents under the age of 50 (74 percent), African Americans (69 percent), Hispanics (79 percent), and renters (79 percent) were among those most likely to have made sacrifices in the past three years to afford housing.
The research also found that the public is eager for elected leaders to take action on affordable housing: 8 out of 10 respondents said both the president and Congress should "take major action to make housing more affordable for low-income households."
Legislative and Regulatory Activities
April 2 | House Financial Services Committee Hearing | The Fair Housing Act: Reviewing Efforts to Eliminate Discrimination and Promote Opportunity in Housing
April 2| House Financial Services Subcommittee on Housing, Community Development, and Insurance Hearing | The Affordable Housing Crisis in Rural America: Assessing the Federal Response
April 9| House Financial Services Subcommittee on Consumer Protection and Financial Institutions Hearing | The Community Reinvestment Act: Assessing the Law's Impact on Discrimination and Redlining
May 7 | Deadline for Comments | Consumer Financial Protection Bureau Advance Notice of Proposed Rulemaking on Residential Property Assessed Clean Energy (PACE) Loans
NCSHA, State HFA, and Industry Events
March 29 | Application Deadline for HUD Secretary's Healthy Homes Award Competition
April 2 – 4 | Freddie Mac Workshop on Increasing Affordable Housing Stock
Garth Rieman will participate.
April 5 | Responses Due | NCSHA Survey of HFA Housing Credit Community Members on Use of Multifamily Bonds for Special Populations
April 16 | Moody's U.S. Housing and Housing Finance Conference | New York, NY
Stockton Williams will speak at this event.
May 2 – 3 | Novogradac 2019 Affordable Housing Conference | San Francisco
Jennifer Schwartz will speak at this event.
May 3 | Entry Deadline for NCSHA's 2019 Annual Awards for Program Excellence
May 6 – 8 | Mountain Plains Housing Summit | Salt Lake City, UT
Stockton Williams will participate.
May 8 – 9 | Pennsylvania 2019 Housing Forum | Harrisburg, PA
Jennifer Schwartz will speak at this event.
May 13 | Early Registration and Hotel Group Rate Cutoff for NCSHA's Housing Credit Connect 2019
May 20 – 21 | North Dakota Housing Finance Agency Statewide Housing Conference | Bismarck, ND
Stockton Williams will speak at this event.
June 11 – 14 | NCSHA's Housing Credit Connect 2019 | San Francisco