NCSHA Washington Report | March 1, 2019
Florida Governor Ron DeSantis (R), who before his election last fall served three terms in Congress as one of its most conservative members, has proposed in his first budget to break a longstanding practice in his state of diverting hundreds of millions annually from the state's housing trust fund for other purposes.
The governor's plan, advocated by a broad coalition whose leaders include Florida Housing Finance Corporation Executive Director Trey Price, reflects a growing gubernatorial focus on affordable housing. In governors' recent inaugural addresses and "state of the state" speeches, a call for action can be heard across the ideological and geographic spectrum.
From a "blue state" Republican:
"Building a stronger, more equitable, more resilient, and more successful Commonwealth rests on several pillars. But one of the most important ones is delivering a big increase in housing production. We need to get this done." — Governor Charlie Baker, Massachusetts
And a "red state" Democrat:
From the Democrat Governor of the most urban state:
And the Republican Governor of the second-most rural state:
From a glass-ceiling breaker on the Republican side:
And a trailblazer among the Democrats:

"We have a housing crisis. We have to act quickly to help the chronically homeless and our children and families and our veterans. My budget makes a historic $400 million investment in housing. It's an ambitious plan. But if we move now, we can get results quickly." — Governor Kate Brown, Oregon
Justice Louis Brandeis famously observed: "It is one of the happy incidents of the federal system that a single courageous state may, if its citizens choose, serve as a laboratory; and try novel social and economic experiments without risk to the rest of the country."
On affordable housing today, such state courage is becoming contagious.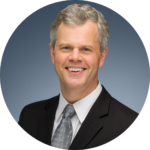 Stockton Williams | Executive Director
---
In This Issue
---
Carol Ventura Named Interim CEO and Executive Director of Rhode Island Housing
Carol Ventura has been appointed Interim CEO and Executive Director of Rhode Island Housing while the Board conducts a national search for Barbara Fields' replacement. Prior to her appointment as Deputy Director in 2014, Ventura served RI Housing for 10 years as the Director of Development and the Assistant Director of the Policy Division. Previously, she was executive director of a community development organization in Northern Rhode Island. Fields announced earlier this year she was stepping down as RI Housing's Executive Director on March 1 after four years of dedicated service.
Senate Banking Committee Approves Calabria, HUD Nominations
The Senate Banking Committee voted this week to favorably report to the full Senate the nomination of Mark Calabria to serve as Director of the Federal Housing Finance Agency (FHFA). The Committee vote was 13–12, with all Republicans voting in support and Democrats unanimously opposed. NCSHA previously summarized Calabria's confirmation hearing, where he pledged to carry out legislation passed by Congress and indicated he would not rescind the GSEs' affordable housing goals, Duty-to-Serve Rule, and contributions to the Housing Trust Fund and Capital Magnet Fund, unless he felt obligated to do so by statute. The full Senate has not yet scheduled a vote on Calabria's nomination, but it could happen within the next few weeks.
The Committee also voted to favorably report the nominations of Seth Appleton to serve as HUD Assistant Secretary for Policy Development and Research and Robert Kurtz as HUD Assistant Secretary for Public and Indian Housing. The nominations advanced by voice vote, with Committee Ranking Member Sherrod Brown (D-OH) casting the lone opposition vote on each.
IRS Issues Final Housing Credit Compliance Monitoring Regulations
On February 26, the Internal Revenue Service (IRS) issued final regulations for Housing Credit compliance monitoring, which replace the temporary compliance monitoring regulations under which Credit agencies have been operating since 2016. The new regulations make several significant changes to compliance monitoring requirements, including in some cases increasing the number of units in a property that Credit agencies will need to monitor. For more information, see NCSHA's blog.
Ruppersberger and Stivers Still Seeking Signatures for Bond Support Letter
At NCSHA's request, the House Municipal Finance Caucus co-chairs, Representatives C.A. Dutch Ruppersberger (D-MD) and Steve Stivers (R-OH), are keeping open until March 22 the congressional sign-on letter they are currently circulating in support of tax-exempt municipal bonds, including Housing Bonds. NCSHA asked the co-chairs to delay closing the letter until after our March 11 – 13 Legislative Conference — where Stivers will speak March 11 — so HFAs meeting with their House members could press them to sign. As we reported in the January 25 Washington Report, the letter will be sent to Ways and Means Chair Richard Neal (D-MA) and Ranking Member Kevin Brady (R-TX). A list of members who had signed the letter as of February 21 is on NCSHA's website.
HOME Coalition Circulating National Sign-On Letter
The HOME Coalition, which NCSHA chairs, is circulating a nationwide sign-on letter urging Congress to restore HOME Investment Partnerships Program (HOME) funding to at least $1.5 billion in FY 2020. NCSHA and the HOME Coalition urge national, state, and local organizations to sign onto the letter by COB Friday, March 8. More than 1,600 organizations signed the letter last year. For more information about signing the HOME Coalition letter, contact NCSHA's Althea Arnold. The HOME Coalition is requesting success stories that show the HOME Program's impact and give a face to those whom the program serves. Please use this template to tell your story, and submit stories to Althea Arnold.
OMB Acting Director Outlines Administration's Budget Framework
Office of Management and Budget (OMB) Acting Director Russ Vought confirmed in an op-ed Monday that the White House plans to propose cutting non-defense discretionary funds, including HUD and USDA housing programs, by five percent in its FY 2020 budget proposal expected in mid-March. Although Vought didn't cite the baseline the Administration is using for these cuts, he explained that the FY 2020 budget proposal will adhere to the spending caps imposed by the Budget Control Act of 2011 (BCA), which allow $55 billion or 9 percent below FY 2019 enacted spending for domestic programs. The BCA spending caps — which limit both defense and non-defense discretionary spending — will take effect in FY 2020 unless Congress and the Administration negotiate another bipartisan agreement to lift them, as they have done three previous times.
HUD Announces Availability of Tenant Protection Vouchers
HUD published February 15 a Tenant Protection Voucher (TPV) Set-Aside Notice, explaining the eligibility and application requirements for $5 million of TPV funding, provided in the FY 2018 Appropriations Act, and describing how it will process applications. TPVs are intended to protect residents of certain properties with expiring affordability restrictions, and eligible owners may request assistance under this notice in the form of either enhanced vouchers or project-based voucher assistance.
HUD Seeks Comments on Proposed RAD for Section 202 PRACs Framework
HUD recently announced it is revising the Rental Assistance Demonstration (RAD) Notice to provide implementation instructions for converting Section 202 Project Rental Assistance Contracts (PRACs) under RAD, as authorized in the FY 2018 Appropriations Act. HUD posted a draft on the Office of Multifamily Drafting Table and seeks written comments via e-mail to rad2@hud.gov by Tuesday, March 12. HUD is specifically interested in comments on whether the guidance is clear and well-organized, the proposed terms are reasonable and adequate, HUD has not accounted for any unique features of Section 202 PRACs or the elderly population these PRACs serve, and there is interest in converting Project-Based Vouchers to Project-Based Rental Assistance.
FHFA Rule Requires GSEs to Align Policies to Facilitate Single Security
The Federal Housing Finance Agency released February 28 a final rule requiring the government-sponsored enterprises (GSEs) Fannie Mae and Freddie Mac to align their policies and procedures that could impact the prepayment speeds of their mortgage-backed securities (MBS) in the to-be-announced market. The purpose of the rule is to better facilitate the GSEs' transition to using a common MBS, which the GSEs are expected to begin using June 3. The rule will take effect 60 days after it is published in the Federal Register, which is expected to be shortly. More information is available in NCSHA's blog.
Treasury Department Issues Pay for Success NOFA
On February 21, the Treasury Department issued a Notice of Funding Availability (NOFA) inviting state and local governments to apply for awards under the Social Impact Partnership to Pay for Results Act (SIPPRA), enacted as part of the Bipartisan Budget Agreement of 2018. SIPPRA authorizes Treasury to award $66 million in competitive project grants under this NOFA for social impact partnerships addressing some of the nation's most pressing problems by incentivizing social sector performance and improving the impact and effectiveness of social services programs while redirecting inefficient or duplicative spending. Award recipients receive payment only if they achieve specified social impact outcomes, as determined by an independent evaluator. Treasury also will award up to $9,940,000 for project evaluations. Applications under this NOFA are due April 22.
Legislative and Regulatory Activities
March 6 | House Ways and Means Committee Hearing | Our Nation's Crumbling Infrastructure and the Need for Immediate Action
March 7 | House Appropriations Transportation, Housing and Urban Development, and Related Agencies Subcommittee Hearing | Stakeholder Perspectives: Affordable Housing Production
North Carolina HFA Executive Director Scott Farmer will testify.
March 7| Congressional Briefing on Affordable Housing Preservation
Althea Arnold will participate.
March 13 | House Financial Services Committee Hearing | Reauthorization of the National Flood Insurance Program
March 20 | HUD Policy Development and Research Office | Shaping HUD's Research: Kickoff Event
Garth Rieman will participate.
March 26 | House Financial Services Subcommittee on Oversight and Investigations Hearing | The Administration of Disaster Recovery Funds in the Wake of Hurricanes Harvey, Irma, and Maria
TBD | House Financial Services Committee — Housing, Community Development, and Insurance Subcommittee Hearing | The Affordable Housing Crisis in Rural America: Assessing the Federal Response (Hearing postponed from February 14)
NCSHA, State HFA, and Industry Events
March 6 – 7 | Tennessee Governor's Housing Conference | Nashville, TN
Stockton Williams will speak at this event.
March 11 – 13 | NCSHA's 2019 Legislative Conference | Washington, DC
March 18 | California Housing Finance Agency Board Meeting and Workshop | Sacramento, CA
Garth Rieman will speak at this event.
March 18 – 20 | Housing Justice Network National Meeting | New Orleans, LA
Stockton Williams will speak at this event.
March 19 | Ohio Housing Finance Agency Board Retreat
Jennifer Schwartz will speak at this event.
March 26 – 27 | Mississippi's 2019 Annual Affordable Housing Conference | Natchez, MS
Stockton Williams will speak at this event.
April 16 | Moody's U.S. Housing and Housing Finance Conference | New York, NY
Stockton Williams will speak at this event.
May 3 | Entry Deadline for NCSHA's 2019 Annual Awards for Program Excellence
May 6 – 8 | Mountain Plains Housing Summit | Salt Lake City, UT
Stockton Williams will participate.
May 8 – 9 | Pennsylvania 2019 Housing Forum | Harrisburg, PA
Jennifer Schwartz will speak at this event.
May 13 | Early Registration and Hotel Group Rate Cutoff for NCSHA's Housing Credit Connect 2019
May 20 – 21 | North Dakota Housing Finance Agency Statewide Housing Conference | Bismarck, ND
Stockton Williams will speak at this event.
June 11 – 14 | NCSHA's Housing Credit Connect 2019 | San Francisco