NCSHA Washington Report | June 28, 2019
---
"Escalation of land prices adds an ever-bigger increment in the price of housing, and further explains the squeeze on low-income families seeking decent housing. Zoning was intended to control land development, but fiscal considerations often distort it, leading to economic and racial exclusion. To free the building industry, product manufacturers, planners, and the public from a hopeless maze of restrictions, we must develop a new system for codes and standards."
---
An excerpt from President Trump's executive order this week creating the White House Council on Eliminating Barriers to Affordable Housing Development?
No: The passage is from "Building the American City: Report of the National Commission on Urban Problems to the Congress and to the President of the United States," transmitted to President Johnson on December 12, 1968, in response to his directive the year before.
In 1991, the Advisory Commission on Regulatory Barriers to Affordable Housing, established at the direction of President Bush "41," observed, "In the past 24 years, no fewer than 10 federally sponsored commissions, studies, or task forces have examined the problem [of overregulation], including the President's Commission on Housing in 1981–1982."
Thirteen years later, the administration of President Bush "43" published an update to the 1991 commission's work, which concluded: "Its basic finding remains true today: exclusionary, discriminatory, or unnecessary regulations constitute formidable barriers to affordable housing."
September 2016 saw the publication of the "Housing Development Toolkit" by President Obama's White House, which found, "By modernizing their approaches to housing development regulation, states and localities can restrain unchecked housing cost growth, protect homeowners, and strengthen their economies."
The brief spin through an arcane corner of federal housing policy history is not to diminish this week's action by the White House. It is to hold out hope that the new council, chaired by HUD Secretary Carson, won't spend undue time documenting an issue that's already widely understood in the housing industry and will seize the opportunity to do what the others before did not: drive concrete action that moves the needle on affordability.
The Secretary, for his part, has floated the idea of tying federal funding to more proactive state and local efforts to cut red tape, about which we would withhold judgment, absent additional details, but acknowledge appears to reflect an interest in using the federal platform as more than a bully pulpit.
NCSHA for years has recommended reductions in federal regulations that impair state flexibility and impede affordability. This year we included in our 2019 priorities advocating for smarter state and local regulations as well as federal ones.
We look forward to engaging actively with the new council. Any serious effort to make housing more affordable warrants support. As the report produced a half-century ago for LBJ opined: "Housing costs can be reduced if none of the many avenues for savings is dismissed as inconsequential. Add them all up and they promise to be substantial."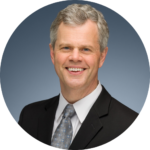 Stockton Williams | Executive Director
---
In This Issue
---
House Passes FY 2020 Minibus with Robust Funding for HUD and USDA Housing Programs
On June 25, the House passed by a largely party-line vote a five-bill FY 2020 spending package ("minibus") that includes robust funding for affordable housing programs at HUD and USDA. Building on the Appropriations Committee-passed HUD bill, the House approved several amendments to add more funding to the Family Self Sufficiency program ($5 million), the Indian Community Development Block Grant program ($5 million), tenant-based rental assistance ($2 million), HUD-VASH ($2 million), Section 202 ($1 million), and the Manufactured Housing Program ($500,000). The House also approved two amendments to increase funding for Homeless Assistance Grants: an additional $5 million to better serve youth experiencing homelessness and another $1 million for a study on transitional housing grants. The House rejected amendments that would have cut HUD and USDA funding and eliminated or weakened Democratic measures to prohibit HUD from implementing proposed rules to bar families with mixed immigration status from housing assistance and alter HUD's Equal Access Rule. There were no amendments to the Appropriations Committee-approved USDA rural housing funding levels.
Before this spending package can be enacted, Congress and the White House must reach a bipartisan agreement to lift the spending caps imposed by the Budget Control Act of 2011, or face across-the-board cuts of an estimated 10 percent below FY 2019 enacted levels.
Bipartisan Congressional Leaders Introduce Bill to Address Loss of Housing Credit Properties to Qualified Contracts
On June 25, Senators Ron Wyden (D-OR) and Todd Young (R-IN) and Representatives Joe Neguse (D-CO), Don Beyer (D-VA), and Jackie Walorski (R-IN) introduced the Save Affordable Housing Act of 2019, (S. 1956/H.R. 3479), which would significantly reduce, and ultimately eliminate, the loss of Housing Credit properties before the end of their affordability periods due to qualified contracts. NCSHA worked closely with the sponsors and other housing groups to develop this legislation, which reflects one of the organization's 2019 priorities.
The Save Affordable Housing Act would eliminate the qualified contract option for properties receiving an allocation after January 1, 2019. The bill would also change the statutory qualified contract price formula to instead base the price on fair market value of the property as restricted by the affordability requirements. This would mean that an owner of an existing property who has not waived their right to a qualified contract could still exercise that right, but that a buyer could purchase the property at a fair price with the affordability restrictions intact. For more information, see NCSHA's blog or contact Jennifer Schwartz.
Senator Young Introduces Bill to Discourage Discriminatory Land Use Policies
Last week, Senator Todd Young (R-IN) introduced the Yes in My Backyard Act (S. 1919), which would require Community Development Block Grant recipients to submit a plan to HUD on how discriminatory land use practices are being tracked by the recipient prior to receiving funding. In his press release, Senator Young expressed concern that burdensome and discriminatory local zoning and land use policies are driving up housing costs, exacerbating the affordability crisis. S. 1919 would require local governments to submit a plan, at least once every five years, explaining why they are not adopting policies such as enacting high-density single-family and multifamily zoning, expanding by-right multifamily zoned areas, and allowing duplexes, triplexes, or fourplexes in areas zoned primarily for single-family residential homes.
Ways and Means Marks Up Tax Bill with Disaster Housing Credit Authority for California
On June 20, the House Ways and Means Committee reported tax legislation that would extend certain temporary tax provisions — some of which have already expired — and provide tax relief to individuals impacted by presidentially declared disasters. The bill includes additional Housing Credit authority for California's recovery efforts related to wildfires in 2017 and 2018.
During the mark-up, Representative Tom Rice (R-SC) offered an amendment to extend the Housing Credit disaster authority to other states that also suffered presidentially declared disasters in 2017 and 2018, citing the need for affordable housing after casualty losses resulting from hurricanes in his own state, and stating the Housing Credit is "exactly what is needed" for recovery. While, the amendment failed on party lines, Ways and Means Select Revenue Measures Subcommittee Chairman Mike Thompson (D-CA) said they should "look at this as we move forward."
President Trump Signs Executive Order Establishing Council on Regulatory Barriers to Affordable Housing
On June 25, President Trump signed an Executive Order to establish the White House Council on Eliminating Barriers to Affordable Housing Development, headed by Secretary of Housing and Urban Development Ben Carson with members including the Secretaries or their designees from the departments of Treasury, Agriculture, Transportation, Energy, Labor, and Interior and the Environmental Protection Agency. The Director of the Office of Management and Budget, Chairman of the Council of Economic Advisors, and various other senior White House officials also will participate.
The Council will lead federal efforts to engage state, local, and tribal leaders across the country to study the cost of local and state regulations and identify ways to address barriers to the creation of affordable housing, as well as work on developing legislative and regulatory policy recommendations that would encourage deregulation at the local and state levels.
JCHS Releases State of the Nation's Housing Report
Harvard University's Joint Center for Housing Studies on June 25 released its annual report, "The State of the Nation's Housing 2019." The report examines the 2018 housing market, finding that, while the market improved in many respects over the previous year, including household growth and formation, the continued — and worsening — housing production shortfall has led to an increasing number of low- and moderate-income families who lack access to affordable housing options. Read more about the report in NCSHA's blog.
NCSHA in the News
We need to make LO comp work for everyone. Here's how (Housing Wire)
Neguse, Beyer, Walorski introduce affordable housing legislation (Augusta Free Press)
3 Reasons Why Your Rent Is So High (HuffPost)
Rep. Beyer Joins Congressional Push on Affordable Housing (Falls Church News–Press)
Bill Seeks to Create 'Neighborhood Homes' Tax Credit (Affordable Housing Finance)
Legislative and Regulatory Activities
June 30 | Deadline for Comments | HUD's Proposed Changes in FHA Single-Family Loan-Level Certifications and Defect Taxonomy
July 5 | Deadline for Comments | HUD's Proposed Changes in Fair Market Rent Methodology
July 9 | Deadline for Comments | HUD's Housing and Community Development Act of 1980: Verification of Eligible Status Proposed Rule
NCSHA, State HFA, and Industry Events
July 23 | Morgan Stanley Housing Issuer and Investor Summit | New York, NY
Stockton Williams will participate.
August 1 – 4 | The Housing Renaissance | San Diego, CA
Stockton Williams will participate.
August 12 – 14 | U.S. Bank Home Mortgage HFA Symposium 2019 | Minneapolis, MN
September 17 – 19 | Kansas Housing Conference | Wichita, KS
Stockton Williams will speak at this event.
September 23 | Discounted Early Registration Deadline and Group Hotel Rate Cutoff | NCSHA Annual Conference & Showplace | Boston, MA
September 25 | WHEDA Conference | Madison, WI
Stockton Williams will speak at this event.
September 26 | 2019 Indiana Housing Conference | Indianapolis, IN
Stockton Williams will speak at this event.
October 1 | 2019 Maine Affordable Housing Conference | Augusta, ME
Stockton Williams will speak at this event.
October 19 – 22 | NCSHA Annual Conference & Showplace | Boston, MA