NCSHA Washington Report | July 12, 2019
When architect Dan Parolek coined the term "missing middle housing" in 2010, he was referring to types of buildings whose form falls between that of the typical detached single-family home and a high-rise apartment building: the "duplexes, fourplexes, and bungalow courts, that fit seamlessly into low-rise walkable neighborhoods" that almost everybody likes and hardly anybody builds anymore.
Another dimension of the "missing middle" is housing — of any type — that serves families near the middle of the income distribution. (Some prefer the term "workforce housing," despite its misleading implication that those whose incomes are closer to the low end don't work as hard as those who are paid more.)
Housing for the middle-income isn't entirely "missing" in most places, but there's far too little of it in many. And that's a problem for the whole market.
The share of new apartments affordable to median-income renters has fallen to less than three percent annually over the last decade, according to Harvard's Joint Center for Housing Studies. As a result, "higher-income renters frequently occupy lower-cost units, crowding out middle-market renters and those further down the income scale from appropriately priced supply," says the Center's Elizabeth La Jeunesse.
The picture is similar on the for-sale side. As recently as 2002, 40 percent of new homes were affordable to half the population; today maybe 20 percent are, according to RCLCO's Adam Ducker. The annual number of new homes priced at $150,000 or less has plunged more than 80 percent over the past 10 years, finds research by Moody's. Surveying the 31 largest metro areas, the Urban Institute estimates more than 19 million Millennials — including more than 1.7 million African Americans — have the credit and income to buy a home but aren't owners.
A growing number HFAs are using Housing Credit "income averaging" to chip away at the challenge, and a few, such as California HFA, Florida HFC, MassHousing, and Oregon HCS, have created programs targeting their states' rental middle markets. State HFAs also doubled their number of homeownership loans over the past five years, to more than 153,000 in 2017, serving buyers whose median income is $52,000 (about 80 percent of the national median).
Whether you're concerned about the crisis in housing affordability for the lowest-income renters, or the chasm in homeownership and wealth between older and younger — and between whites and families of color — the middle matters.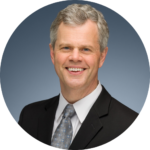 Stockton Williams | Executive Director
---
In This Issue
---
Vincent Appointed Executive Director of Kansas Housing Resources Corporation
Ryan Vincent has been appointed Executive Director of the Kansas Housing Resources Corporation. Since joining KHRC in 2005, Vincent has served as staff attorney, general counsel, and deputy director. He has led KHRC as Executive Director in an interim capacity since January 2019, when Dennis Mesa stepped down.
NCSHA Asks HUD to Withdraw "Mixed-Status" Housing Eligibility Proposal 
On July 9, NCSHA submitted comments opposing HUD's proposed rule to prohibit families with mixed-immigration status ("mixed-status") from receiving housing assistance from public housing, vouchers, project-based Section 8, and other programs. In the letter, NCSHA wrote that the proposed rule is unnecessary given that mixed-status families already receive prorated housing assistance so no federal funds are being used to help those who are not citizens or eligible immigrants. NCSHA also raised concerns related to increasing administrative burden, displacement, and complicating state HFA efforts to provide affordable housing to families in need.
House Passes Bill to Reduce FHA Premiums for Financial Literacy Counseling
The U.S. House of Representatives Tuesday passed via voice vote the Housing Financial Literacy Act of 2019 (H.R. 2162). The legislation, introduced by Rep. Joyce Beatty (D-OH), reduces by .25 percent the upfront FHA insurance premiums for homebuyers who complete financial literacy counseling. The bill does not provide any details on what such counseling should include. The bill now will be sent to the Senate. It is unclear whether the Senate will consider it.
HUD Issues NOFA Offering $2.3 Billion for Homeless Assistance
HUD on July 3 released a Notice of Funding Availability offering $2.3 billion for homeless assistance grants. Through this FY 2019 Continuum of Care (CoC) grant competition, HUD is encouraging communities to pursue evidence-based approaches to end veteran, chronic, family, and youth homelessness and to use data to strategically target available resources to end homelessness. According to the press release, HUD will provide greater flexibility in the CoC grants so communities can create a variety of new projects to serve different populations experiencing homelessness as well as to support increased data collection and analysis. Prospective grantees must submit applications by September 30 electronically at https://esnaps.hud.gov/.
HUD Offers $150 Million to Provide Affordable Housing to People with Disabilities
HUD on July 2 released a Notice of Funding Availability offering $150 million in grants through its Mainstream Housing Choice Voucher Program to provide affordable housing to approximately 18,000 non-elderly persons living with disabilities. HUD anticipates awarding 300 grants ranging from $20,000 up to $3 million to eligible public housing agencies. Public housing agencies are encouraged to partner with health and human services organizations to provide participants with supportive services. Applications are due on September 5.
HUD Announces $330 Million Available to Clean Up Lead, Other Hazards in Housing
On June 27, HUD announced $330 million is available in grant funding for the removal of lead-based paint and other housing-related health and safety hazards in low-income housing. $324 million is available through the Lead Hazard Reduction program for state, local, and Native American tribal governments to support hazard removal in communities with "high concentrations of both pre-1940 housing and low-income families, and high rates of young children with elevated blood lead levels." An additional $12 million is available through the Healthy Homes Production for Tribal Housing program, which provides financial support exclusively for Native American tribal governments' efforts to identify and remove health hazards in housing.
Public Finance Network Hosts Congressional Briefing on Municipal Bonds
On July 10, the Public Finance Network (PFN), of which NCSHA is a member, hosted a congressional briefing on "Unlocking Municipal Bond Potential – How Modernization Can Drive Local Investment." The speakers, who represented state treasurers, government finance officers, and local issuers, touched on a number of ways to strengthen the use of municipal bonds, most notably by urging Congress to reinstate tax-exempt advance refundings. Additionally, the panel thanked Representatives Dutch Ruppersberger (D-MD) and Steve Stivers (R-OH) for their work in supporting tax-exempt municipal bonds.
Harvard's Joint Center, Urban Institute Document Minority Homeownership Challenges as Harris Proposes $100 Million to Increase Black Homeownership
Harvard's Joint Center for Housing Studies on Wednesday released a report on the widening gap between black and white homeownership rates in America. The report finds that, while the homeownership rates for all racial and ethnic groups have increased over the past three years, the black homeownership rate has risen more slowly than any other group. Next Thursday, the Urban Institute will sponsor a deeper look into the data behind this widening homeownership gap. In related news, Senator Kamala Harris (D-CA) announced a plan to create a $100 billion HUD program that would provide up to $25,000 for down payment and closing cost assistance to lower- and moderate-income families who have lived in historically red-lined communities for the past decade.
National League of Cities Publishes Report on Housing Crisis Solutions
On July 9, the National League of Cities (NLC) released "Homeward Bound: The Road to Affordable Housing," a report focusing on the challenges and solutions communities utilize to address the nation's growing affordable housing crisis. The report describes the crisis, provides several federal and local policy recommendations drawn from research by 20 bipartisan community leaders on NLC's Housing Task Force, and includes case studies from cities launching innovative solutions. The report's policy recommendations touch on many of NCSHA's priorities, including additional funding for the HOME Investment Partnerships program and Housing Choice vouchers.
NCSHA in the News
Advocacy Critical to Expansion of LIHTC Program (Affordable Housing Finance)
NCSHA, State HFA, and Industry Events
July 16 | Urban Institute Seminar | Black Homeownership Gap: Research Trends and Why the Growing Gap Matters | Washington, DC
July 23 | Morgan Stanley Housing Issuer and Investor Summit | New York, NY
Stockton Williams will participate.
August 1 – 4 | The Housing Renaissance | San Diego, CA
Stockton Williams will participate.
August 12 – 14 | U.S. Bank Home Mortgage HFA Symposium 2019 | Minneapolis, MN
September 4 | HousingIowa Conference | Cedar Rapids, IA
Greg Zagorski will speak at this event.
September 17 – 19 | Kansas Housing Conference | Wichita, KS
Stockton Williams will speak at this event.
September 23 | Discounted Early Registration Deadline and Group Hotel Rate Cutoff | NCSHA Annual Conference & Showplace | Boston, MA
September 25 | WHEDA Conference | Madison, WI
Stockton Williams will speak at this event.
September 26 | 2019 Indiana Housing Conference | Indianapolis, IN
Stockton Williams will speak at this event.
October 1 | 2019 Maine Affordable Housing Conference | Augusta, ME
Stockton Williams will speak at this event.
October 19 – 22 | NCSHA Annual Conference & Showplace | Boston, MA