NCSHA Washington Report | January 8, 2021
A resolution for the new year all of us in affordable housing can make is to put digital inclusion in our lexicon — and our business plans.
A HUD rule on the books since 2016 already requires installation of broadband infrastructure for new construction or substantial rehabilitation funded with some HUD grant programs. The department's ConnectHomeUSA says 37 percent of HUD-assisted households with children have "gained access to the internet" in the 28 communities where it has operated since 2015.
Internet service providers offer a variety of options for low-income households, partnerships between providers and affordable housing owners are popping up, and tech companies are testing new solutions. The $900 billion coronavirus relief bill provides $7 billion in broadband funding mostly for underserved communities.
Still, there's a long way to go to make broadband more like a basic utility in affordable housing (which doesn't have to mean regulating the providers as utilities). More than 21 million Americans lack access, and households with incomes of $25,000 or less have an adoption rate of 47 percent, compared to 92 percent for those making more than $100,000 according to the Federal Communications Commission. Blacks and Hispanics, according to the Pew Research Center, are much less likely than whites to have broadband at home, and the digital divide would be wider if not for mobile devices.
One immediate opportunity: ensuring the rules Treasury is writing for the $25 billion emergency rental assistance program in the relief bill give states and other grantees the flexibility to cover internet costs under the program's definition of utility.
Digital inclusion means more than just wiring and devices, though — it requires education and training. Many of the disconnected are not online by choice, because they simply don't see the relevance to their lives. "Convincing them otherwise is the real challenge for policymakers — and the hardest one yet," write technology policy experts Blair Levin and Larry Downes.
The speed of digital innovation is constantly threatening to widen the disparities associated with digital inequality. To the well-known economic and educational inequities, add actual matters of life and death. Use of telehealth services has surged during the pandemic, and many health care providers foresee continued growth even as the crisis ebbs. "All signs point to more health at home," says an American Medical Association official.
"Through telehealth, hospitals can provide and patients can receive real-time quality care at a fraction of the cost of an in-person visit," according to the Health Forward Foundation. While people of color are currently less likely to access telehealth, research suggests that wider and more equitable availability could reduce provider bias and disparities in care.
As long as people can connect.
"The models developed today have the potential to transform the future of healthcare, particularly as telemedicine becomes standard care," write researchers in Health Policy and Technology. "If equity is made an integral part of telemedicine now, it will help ensure that all can benefit from these innovative technologies moving forward."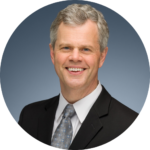 Stockton Williams | Executive Director
State HFA Emergency Housing Assistance
---
In This Issue
---
Walter Appointed New Jersey HMFA Executive Director
Melanie R. Walter has been appointed executive director of the New Jersey Housing and Mortgage Finance Agency (NJHMFA); former Executive Director Charles A. Richman retired on December 31 after nearly 50 years of public service. Walter previously served as director of the Department of Community Affairs' (DCA) Division of Local Government Services and chair of the Local Finance Board. Before joining DCA in 2018, Walter served as deputy attorney general in the New Jersey Division of Law's Personnel, Community Affairs, and Elections section.
Before his 2018 appointment to NJHMFA, Richman served as commissioner of the New Jersey DCA, where he worked for 31 years. Prior to leading DCA, he was executive director of the New Jersey State Energy Office, as well as assistant and then acting commissioner of the state's Department of Energy.
Treasury Launches Emergency Rental Assistance Web Portal; Grantees Must Submit Information by Jan 12
On January 6, the U.S. Department of the Treasury published a new web portal with information about the Emergency Rental Assistance (ERA) program enacted in late December under the Consolidated Appropriations Act of 2021. As NCSHA has previously reported, this critical program will allow states, localities, and Indian tribes to provide rental and utility assistance to households earning no more than 80 percent of area median income who have faced hardships due to the coronavirus pandemic and resulting economic fallout. While the portal thus far describes the program based solely on the statute's requirements, it does provide some additional information. Importantly, eligible grantees must provide payment information and an executed copy of the award terms form (provided in the portal) to Treasury by January 12. For more information, see NCSHA's ERA program summary.
Implementation Questions Emerge on Housing Credit 4 Percent Minimum Rate
As NCSHA has previously reported, the year-end omnibus legislation established a minimum 4 percent rate for Housing Credits associated with property acquisition and bond-financed properties. Questions are emerging in the Housing Credit and Housing Bond community regarding which properties are eligible to receive the 4 percent minimum rate. The legislative language specifies that the 4 percent minimum rate applies to properties placed in service after December 31, 2020, if the building receives an allocation of Housing Credit dollar amount after that date and, for buildings financed by bonds, if the bonds are issued after that date. Industry experts are questioning whether projects receiving bond authority before December 31, 2020, and also receiving additional bond authority in 2021 or later — whether from a separate bond with a 2021 issue date or from a 2021 drawdown of a bond with a 2020 or earlier issue date — qualify. We don't know at this time whether the Internal Revenue Service will issue guidance providing further clarity.
NCSHA Comments on HUD HOTMA Proposed Rule
On January 6, NCSHA submitted a comment letter to the U.S. Department of Housing and Urban Development (HUD) on its proposed rule to implement changes affecting the Housing Choice Voucher (HCV) tenant-based and Project-Based Voucher (PBV) programs as authorized by the Housing Opportunity Through Modernization Act of 2016 (HOTMA), as well as additional regulatory changes intended to reduce the burden on public housing agencies. This proposed rule codifies the HOTMA provisions implemented in previously published notices, proposes to implement HOTMA provisions that have not yet been implemented, proposes regulatory changes unrelated to HOTMA to the HCV and PBV programs, and eliminates obsolete regulations.
President Signs Bill Providing FY 2021 Funding for HUD, USDA Housing Programs
After some last-minute uncertainty, Congress passed and the president signed a large funding package at the end of the year which included FY 21 appropriations for HUD and the U.S. Department of Agriculture (USDA). The bill provided a total of $49.6 billion for HUD, $561 million above the 2020 enacted level and $12.4 billion above the president's budget request. $3.9 billion was made available for USDA rural development programs. While a number of HUD programs received modest increases, funding for the HOME Investment Partnerships program received level funding of $1.35 billion. Contract renewals and contract administration for Project-Based Section 8 were funded at $13 billion ($890 million above FY 2020) and $350 million ($5 million above FY 2020), respectively. $20 million was provided for a new eviction prevention competitive grant program for nonprofits and governmental entities. For more information on specific program funding levels, refer to NCSHA's Appropriations Chart. NCSHA reported on the legislation — which also enacted the $25 billion Emergency Rental Assistance program, 4 percent minimum Housing Credit Rate, and disaster Housing Credits and extended the Coronavirus Relief Fund deadline until December 31, 2021 — in our blog when it was initially unveiled.
HUD Publishes Final Risk-Sharing Rule and MAP Guide
On December 22, HUD published a final rule to amend the Section 542(c) Housing Finance Agency Risk-Sharing Program. The rule is intended to better align the program's regulations with current industry and HUD policies and practices. See NCSHA's blog for additional information on the rule. In addition to the rule, HUD also updated the 2020 MAP Guide to integrate the FHA Multifamily Closing Guide, add a new chapter specific to energy efficiency and FHA's Green Mortgage Insurance Premium program, and expand appendices that provide access to tools and forms.
FHA, FHFA, USDA Extend COVID-19 Relief Provisions
On December 17 and 21, respectively, the Federal Housing Administration and USDA Rural Development extended their single-family COVID-19 foreclosure and eviction moratoria from December 31, 2020, through February 28, 2021. In early December, the Federal Housing Finance Agency (FHFA) had announced Fannie Mae and Freddie Mac (the Enterprises) would extend their moratoria on single-family foreclosures and real estate owned evictions until at least January 31, 2021.
Additionally, on December 23, FHFA announced the Enterprises will continue to offer COVID-19 forbearance to qualifying multifamily property owners through March 31, 2021. The Enterprise programs were set to expire December 31, 2020.
HUD Updates Multifamily Housing COVID-19 Guidance
On January 4, HUD published its fifth update to its Multifamily Housing COVID-19 Q&A. The guidance includes updated information on the applicability of the Centers for Disease Control and Prevention's eviction moratorium, as extended through the Consolidated Appropriations Act of 2021; on-site administration of vaccines; management and occupancy reviews; annual unit inspections; 10-year Project Capital Needs Assessments updates; Housing Assistance Payment offsets and contracts; and site visit requirements for third-party Capital Needs Assessment assessors and lenders.
FHFA Announces Fannie Mae, Freddie Mac 2021 Duty-to-Serve Plans
On Monday, FHFA released Fannie Mae's and Freddie Mac's 2021 Underserved Markets Plans under the Duty to Serve (DTS) program. Ordinarily, each Enterprise would have submitted a three-year plan for 2021 – 2023 in accordance with the DTS mandate, but FHFA instructed the Enterprises last year to submit plans for 2021 only, as an extension of their 2018 – 2020 plans, because of the uncertainty caused by COVID-19. The plans became effective January 1.
FHFA Issues Notice of Proposed Rulemaking on Enterprise Resolution Plans
On December 22, FHFA issued a notice of proposed rulemaking that would require Fannie Mae and Freddie Mac to develop credible plans to facilitate a rapid and orderly resolution should FHFA have to be appointed their receiver under the Housing and Economic Recovery Act of 2008. Under the proposed rule, the Enterprises would have to demonstrate how core or important business lines would be maintained to ensure continued support for mortgage finance and stabilize the housing finance system without extraordinary government support to prevent an Enterprise from being placed in receivership, indemnify investors against losses, or fund the resolution of an Enterprise. Comments are due on or before March 9. Please send comments for NCSHA to consider to Rosemarie Sabatino by February 23.
CFPB Issues Final Rule on Debt Collection Practices
On December 18, the Consumer Financial Protection Bureau issued its Final Rule on Debt Collection Practices (Regulation F), which clarifies the information a debt collector must provide to a consumer at the outset of debt collection communications and provides a model notice containing such information, prohibits debt collectors from bringing or threatening to bring a legal action against a consumer to collect a time-barred debt, and requires debt collectors to take certain actions before furnishing information about a consumer's debt to a consumer reporting agency. The final rule becomes effective on November 30.
NCSHA in the News
NJ.com: Fear of mass evictions builds in Hudson County as months' worth of unpaid rent continues to add up
Mortgage News Daily: Compliance: Keep Your Eye on the CFPB
City & State New York: Renters, landlords both say the new eviction moratorium isn't enough
NPR: New York Approves Eviction Moratorium Until May
Curbed: Most New York Evictions Have Been Deferred Until May — and It's a Relief
Next City: How Two California Cities Are Working to Stay Ahead of the Pending Homelessness Crisis
Gothamist: Most New York State Evictions Halted Until May Under Sweeping New Law
Politico: New York lawmakers approve sweeping eviction moratorium
Business Insider: Renters will get some help from the new coronavirus relief package, including cash to pay past and future bills
The Daily Item: Business Newsmakers
ABC 10: Beyonce's charity to offer $5,000 grants to families facing eviction
ABC 13: Gov. Cooper announces extension of NC's evictions moratorium through January
WIS News 10: COVID-19 relief bill could help S.C. landlords recoup millions in rent
Delaware Public Media: State expects much more funding for rent assistance if relief bill is signed
AZ Central: Arizona gets $40 million in federal funding for homeless shelters, rental assistance
CBS News 19: Expanding eviction ban is doing 'bare minimum', local advocates say
Tulsa World: Eviction ban extended until July for Portland-area renters
Legislative and Regulatory Activities
NCSHA, State HFA, and Industry Events
January 13 | American Bar Association's Affordable Housing Forum: "4% LIHTC Credit Rate Floor — Overview, Implications and Considerations" | Webinar
Jennifer Schwartz will speak at this event.
January 15 | Early Registration and Team Discount Deadlines for NCSHA's HFA Institute 2021 | Virtual
January 21 | National Housing & Rehabilitation Association: "Unpacking the Affordable Housing Provisions in the Year-End Bill" | Webinar
Jennifer Schwartz will speak at this event.
February 1 – 12 | NCSHA's HFA Institute 2021 | Virtual
March 15 – 17 | 2021 Illinois Affordable Housing Forum | Virtual
Stockton Williams will speak at this event
Back to NCSHA Washington Report
Only members receive NCSHA Blog and Washington Report.