NCSHA Washington Report | January 31, 2020
When President Trump established the White House Council on Eliminating Barriers to Affordable Housing Development by executive order last summer, we recalled that the dozen or so similar federal panels over the past 50 years had not accomplished, or even attempted, much to really reduce red tape, which has increased dramatically during that time.
We expressed our sincere hope that this time would be different — and it just might be.
That's partly because the administration is demanding action from within. The White House council has directed nine federal agencies "to identify and assess the actions each agency can take under existing authorities to minimize Federal regulatory barriers that unnecessarily raise the costs of housing development."
This week, NCSHA recommended 47 specific steps that the Departments of Agriculture, Housing and Urban Development, and Treasury can take. While some would have more impact than others, they all represent things the administration can do, on its own and right away, that will lead directly to more affordable housing financing and development.
In some instances, the opportunity in front of the administration is to right-size IRS rules forcing states to divert dollars from housing into overly burdensome regulatory compliance exercises. In others, rationalizing HUD regulations — including one the department itself calls "obsolete" — will make it more feasible for lenders and owners to put federal resources to work with state HFAs.
It's really that simple.
The administration is also asking about "policy interventions, solutions, or strategies available to state decision-makers for incentivizing local governments to review their regulatory environment." States are acting already, according to the Sightline Institute:
"Texas, North Carolina, and Arkansas have passed state laws limiting permitting delays or banning local restrictions on design. And the list of states considering legislation for abundant housing keeps growing longer: Maryland, Massachusetts, Nebraska, and Florida."
Then there's Oregon, which last year enacted "landmark legislation that would allow duplexes, triplexes, and other denser varieties of housing to be built on some land currently zoned single-family in most cities." And Washington, where a bipartisan effort is trying to expand a successful tax incentive.
Few states have been more committed recently than New Hampshire, which has started to see new multifamily development in communities that had resisted it, thanks to state actions requiring and enabling more types of housing and more streamlined local approvals.
A task force assembled by Governor Sununu (R) last year, which included Dean Christon and Ben Frost of the New Hampshire HFA, produced a wide-ranging set of recommendations aimed at creating more consistency and transparency in the state's local regulatory environments. Two bills backed by the governor that would advance those ideas are before the state legislature this year.
Leaders at the state level are starting to push perhaps harder than ever against the regulatory barriers to needed affordable development. The federal government is long overdue in joining them.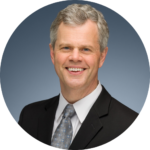 Stockton Williams | Executive Director
---
In This Issue
---
Hudson Retiring from Pennsylvania Housing Finance Agency
Brian Hudson has announced his retirement after 45 years at the Pennsylvania Housing Finance Agency (PHFA). Hudson began his career at PHFA in 1975, rising to chief financial officer before assuming his current role as executive director and CEO in 2003. Hudson is also chairman of Commonwealth Cornerstone Group, a community development entity started by PHFA in 2004. He is the former chairman of the Federal Home Loan Bank of Pittsburgh's Audit Committee and a former member of the Federal Reserve Board's Consumer Advisory Council. Hudson has served as NCSHA President, been on the organization's Board of Directors for 15 years, and last year received the NCSHA Leadership Award. His last day at PHFA will be February 7.
Fernández-Trinchet Appointed Puerto Rico's Housing Secretary
This week, Governor Wanda Vázquez Garced submitted the appointment of Luis Carlos Fernández-Trinchet, executive director of the Puerto Rico Housing Finance Authority, as designated Secretary of the Department of Housing to the Puerto Rican Senate for consideration.
Sabatino Joins NCSHA Staff
We are pleased to announce Rosemarie Sabatino has joined NCSHA as a senior homeownership policy specialist. Her responsibilities include legislative, regulatory, and related work on FHA mortgage insurance, housing finance, MRBs and MCCs, government-sponsored enterprises, and CRA. Rosemarie is another NCSHA alumna who has returned for a second tour. Previously, she worked for the Montgomery County Green Bank, Verdi Consulting, the Mortgage Resolution Fund, Global Communities, PMI Capital Corporation, and Fannie Mae.
Supreme Court Allows Administration to Implement Public Charge Rule
Earlier this week, the U.S. Supreme Court ruled 5–4 that the Department of Homeland Security (DHS) may implement its public charge rule while a lower court considers a legal challenge to the rule. The decision overturns that of a federal judge in New York and allows DHS to implement the rule in most of the country (except Illinois, where it is still blocked).
As NCSHA reported this summer, the DHS final rule adds public housing and tenant- and project-based Section 8 rental assistance to the list of public benefits it considers when evaluating the self-sufficiency of applicants seeking to enter and remain in the United States. Inadmissibility due to reliance on public benefits is based on immigration law and DHS's determination that an applicant is likely to become "a public charge" in the future. According to the final rule, the Housing Credit, USDA Multifamily Housing Rental Assistance, Section 202 Supportive Housing for the Elderly, Section 811 Supportive Housing for Persons with Disabilities, Housing Opportunities for Persons with AIDS, and home loan and grant programs will not be considered in the public charge inadmissibility determination.
IRS Provides Guidance on Housing Credit Income Limits for Average Income Test
This week, the Internal Revenue Service (IRS) published Revenue Ruling 2020-04, establishing the methodology for calculating income limits at the various income strata allowed under the Housing Credit Average Income Test (AIT). AIT allows owners to target households earning up to 80 percent of area median income (AMI), as long as the average income designation of low-income units in the property is no more than 60 percent of AMI. Under AIT, units must be designated at either 20, 30, 40, 50, 60, 70, or 80 percent of AMI. HUD, following 1989 IRS guidance, annually sets income limits for the 50 and 60 percent levels. Revenue Ruling 2020-04 provides guidance so HUD may establish annual income limits for all income levels now available for Housing Credit units under AIT. In April 2019, NCSHA sent comments to IRS recommending the service take this approach to the AIT methodology.
Financial Services Committee Discusses Proposed CRA Regulations with Comptroller Otting
The House Financial Services Committee held a hearing this week on "The Community Reinvestment Act: Is the OCC Undermining the Law's Purpose and Intent?" to hear testimony from Comptroller of the Currency Joseph Otting on the proposed CRA regulation amendments the OCC and Federal Deposit Insurance Corporation issued January 9. Chairwoman Maxine Waters (D-CA) and other Democrats severely criticized the OCC/FDIC proposal, arguing it would make CRA less effective and impede its goal of encouraging more investment in low-income communities. Otting sharply disagreed, saying that the amendments were necessary to update the regulations and make them more effective. Republican committee members were more supportive of Otting and the proposed regulatory changes. More information on the hearing is available on the committee's website.
House Democrats Unveil $760 Billion Infrastructure Plan with Housing Component
This week, House Democrats released a framework to invest $760 billion in the nation's infrastructure over a five-year period. Among its goals, the plan "expands existing infrastructure tax credits and creates new credits to improve all sectors of infrastructure investment, including community development projects driven by the new markets tax credit, housing investments incentivized by the low-income housing tax credit, and community revitalization through the rehabilitation credit for historic buildings." We expect legislation to be introduced later this year, including tax legislation, to advance the framework.
House Ways and Means Committee Holds Hearing on Affordable Housing in Infrastructure
On January 29, the House Ways and Means Committee held a full committee hearing on "Paving the Way for Funding and Financing Infrastructure" that examined the nation's infrastructure crisis and the immediate steps necessary to improve its condition. During his opening statement, Chairman Richard Neal (D-MA) spoke to the importance of not only "investing in public infrastructure projects but encouraging economic development and revitalization in distressed communities through the Housing Credit and the Historic Tax Credit." Representative Suzan DelBene (D-WA) also highlighted the importance of safe and affordable housing to working families, noting the Affordable Housing Credit Improvement Act (AHCIA) is a "long-term economic tool in meeting the demand of affordable housing."
Two hearing witnesses, Dr. Philip Fischer of eBooleant Consulting and DJ Gribbin of Madrus LLC, both spoke to the importance of expanding private activity bonds (PABs) in their comments. Another witness, Laura Canter of the Massachusetts Development Finance Agency, expressed support for establishing a minimum 4 percent rate for bond-financed Housing Credit properties and creating a national pool for redistributing unused PAB authority to states that use all theirs. She, along with Gribbin, argued that expanding access to PABs by raising or eliminating the volume cap and expanding eligibility to government infrastructure projects could bolster construction of affordable housing units.
Carson Starts National Tour to Address Affordable Housing Regulatory Relief
HUD Secretary Ben Carson has begun a six-month national bus tour as part of the Trump Administration's efforts to alleviate regulatory barriers to affordable housing production. Carson, as chair of the White House Council on Eliminating Regulatory Barriers to Affordable Housing, visited Kentucky Wednesday to hear the concerns and suggestions local businesses, nonprofits, and community partners have about escalating housing costs in their areas. The "Driving Affordable Housing Across America Bus Tour" also visited Tennessee and Alabama this week and will make similar stops throughout the country through June 2020. Locations and dates for future tour stops are available here.
HUD Issues Reasonable Accommodations Guidance on Assistance Animals
HUD on January 28 released guidance clarifying how housing providers can comply with the Fair Housing Act when assessing requests to bring animals into housing to provide assistance to persons with disabilities. According to HUD General Counsel Paul Compton, "for housing providers, this [guidance] is a tool that can be used to help them lawfully navigate various sets of sometimes complex circumstances to ensure that reasonable accommodations are provided where required so that persons with a disability-related need for an assistance animal have an equal opportunity to use and enjoy their housing. The guidance will help ensure that these important legal rights are asserted only in appropriate circumstances."
The new Assistance Animal Notice provides information on the types of typically appropriate animals and best practices to follow when a requested animal is one not traditionally kept in the home. The notice also offers housing providers and persons with disabilities information about the reliability of third-party documentation of a disability or disability-related need for an animal, including Internet-based services offering animal certifications or registrations for purchase.
JCHS Releases America's Rental Housing 2020 Report
Today Harvard University's Joint Center for Housing Studies (JCHS) released the 2020 edition of its America's Rental Housing report. The new report shows that, despite slowing demand and new construction gains, U.S. rental markets remain extremely tight. According to JCHS, vacancy rates are the lowest in decades and the number and share of cost-burdened renters are rising again. The report also explains that, after falling for six straight years, the number of people experiencing homelessness nationwide grew between 2016 and 2018. JCHS identifies several state and local strategies to address the rental affordability crisis but argues that only the federal government has the scope and resources to provide housing assistance at a scale appropriate to the need across the country. Visit the JCHS website to read the report and explore interactive data and resources.
Legislative and Regulatory Activities
NCSHA, State HFA, and Industry Events
January 31 | Harvard's Joint Center for Housing Studies Release of America's Rental Housing 2020 | Minneapolis Federal Reserve, live stream
February 6 | National Association of Realtors Policy Forum on Housing Affordability | Washington, DC
Stockton Williams will speak at this event.
February 10 | Discounted Early Registration Deadline and Hotel Group Rate Cutoff | NCSHA Legislative Conference
February 26 | National Housing and Rehabilitation Association Annual Meeting | Palm Beach, FL
Stockton Williams will speak at this event.
March 9 – 11 | NCSHA Legislative Conference | Washington, DC
March 17 – 18 | Nebraska 2020 Housing Innovation Marketplace | La Vista, NE
Jennifer Schwartz will speak at this event.
March 18 | Ohio Housing Finance Agency Board Retreat | Columbus, OH
Jennifer Schwartz will speak at this event.
Back to NCSHA Washington Report
Only members receive NCSHA Blog and Washington Report.