NCSHA Washington Report | August 16, 2019
In an otherwise thoughtful overview of the housing crisis and the various proposals to address it from Democrats running for president, Vox's Matthew Iglesias concludes, "There's no particular reason the real estate problems facing writers in a handful of expensive coastal cities should dominate the national policy conversation," and so, "housing looks more like a niche state and local issue that happens to be salient in the country's main media and political circles … likely as it should be."
As the current frontrunner among the Democrats might say, "What a bunch of malarkey."
In fact, 54 million people live in rural areas that the USDA says have a "most severe need" or "moderately severe need" for the production of more affordable rental housing. In many midwestern "legacy cities," housing and other property vacancy is "at epidemic levels." Metro areas throughout the Southeast see especially low rates of intergenerational mobility, which is directly linked to housing opportunity. And affordability and supply both are growing problems in many mid-sized cities in the middle of the country, nowhere near either coast.
Yes, the housing crisis manifests itself differently in different local communities — and yes, in some places the market serves most everyone pretty well — but the crisis in the sum of its local dimensions is absolutely a national one.
Better than getting annoyed at something on the internet, take advantage of the late summer lull and congressional recess to do something to help solve the problem: Ask your members of Congress to co-sponsor the Affordable Housing Credit Improvement Act (S. 1703/H.R. 3077).
There are great examples to follow from throughout the state HFA network.
Like Kansas HRC's Ryan Vincent, whose repeated efforts with Representative Roger Marshall (R-KS) led to him becoming one the newest co-sponsors last week. And Tennessee HDA's Ralph Perrey, whose recent multi-day tour throughout his state secured several commitments. And Delaware SHA's Anas Ben Addi, who bent the ear of Senator Coons (D-DE) at an event the other day.
State HFAs like Minnesota Housing and North Carolina HFA are engaging affordable housing developers and advocates in co-sponsorship outreach, through tours of Housing Credit developments in districts and visits with members in Washington when they are back in September. Michigan SHDA and MassHousing are both working on letters to their entire congressional delegations.
Just two months after introduction, 16 percent of the House and 18 percent of the Senate, including more than 40 percent of tax committee members in each chamber, have officially signed on to the Affordable Housing Credit Improvement Act. Thirty percent of House sponsors are first-timers, including 12 freshmen and one member — Representative Nydia Velazquez (D-NY) — who has served for more than 25 years.
That's a great start, but there's a lot more to do. The more successful our co-sponsorship efforts are now, the better the prospects for the bill's passage in the months ahead. And more likely we'll have a national response — one of many needed — to the national housing crisis.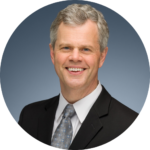 Stockton Williams | Executive Director
---
In This Issue
---
King Leaves Kentucky Housing Corporation; Beran Appointed Interim Executive Director
Edwin King has stepped down as Executive Director and Chief Executive Officer of Kentucky Housing Corporation to enter the private sector. King served on the NCSHA Board of Directors and as co-chair of the Task Force on Homeownership and a member of the Strategic Planning Task Force. Lisa Beran has been appointed KHC's Interim Executive Director and Chief Executive Officer. Beran formerly served as the agency's Deputy Executive Director and General Counsel before retiring in March 2019. She will return to KHC on August 19.
HUD Proposes Changes to Disparate Impact Rule
On August 16, HUD released a proposed revision of its Disparate Impact Rule, which implements HUD's interpretation of the Fair Housing Act's Discriminatory Effects Standard, to better reflect the Supreme Court's 2015 ruling in Texas Department of Housing and Community Affairs v. Inclusive Communities Project, Inc. The proposal would substantially modify the Disparate Impact Rule HUD adopted in 2013, which set forth a three-step burden-shifting framework for determining when a practice with a discriminatory effect violates the Fair Housing Act, making it harder for plaintiffs to establish a prima facie case and setting forth means by which a defendant may rebut a disparate impact claim. Read more in NCSHA's blog.
Comments on the proposed rule are due to HUD 60 days from the rule's publication in the Federal Register. As we expect the proposed rule to be published on August 19, the anticipated due date for comments is October 18. Please send your feedback to NCSHA's Jennifer Schwartz no later than September 30.
FHA Rescinds Mortgagee Letters Pertaining to DPA Documentation Requirements
Earlier this week, the Federal Housing Administration (FHA) published Mortgagee Letter 2019-12, immediately terminating disclosure requirements for loans with down payment assistance from government programs. The letter rescinds Mortgagee Letter 2019-06, which prescribed the disclosure standards; Mortgagee Letter 2019-07, which temporarily delayed implementation of the disclosures; and Mortgagee Letter 2019-10, which suspended the disclosures indefinitely. It is not yet clear how HUD intends to move forward on this issue.
Homeland Security Issues Final Rule Limiting Immigration for Public Aid Recipients
The U.S. Department of Homeland Security (DHS) on August 14 published a final rule adding public housing and tenant- and project-based Section 8 rental assistance to the list of public benefits DHS considers when evaluating the self-sufficiency of applicants seeking to enter and remain in the United States. Inadmissibility due to reliance on public benefits is based on immigration law and DHS's determination that an applicant is likely to become "a public charge" in the future. DHS notes that the Low Income Housing Tax Credit, USDA Multifamily Housing Rental Assistance, Section 202 Supportive Housing for the Elderly, Section 811 Supportive Housing for Person with Disabilities, Housing Opportunities for Persons with AIDS, and home loan and grant programs will not be considered in the public charge inadmissibility determination.
Two California counties have already filed a lawsuit seeking a temporary injunction to prevent DHS from implementing the rule, and other parties, including New York State and California, are expected to sue as well. The final rule will go into effect on October 15 unless litigation prevents it.
FHA Issues New Review Requirements for Condominium Loans
Under a final rule the Federal Housing Administration issued Wednesday, loans for single-family units in condominium projects that have not been FHA approved will be eligible for FHA mortgage insurance. For unapproved projects of 10 or more units, FHA will insure up to 10 percent of the units. For a condominium project to be eligible for FHA approval, a minimum of 50 percent of the units must be owner occupied, and commercial space cannot exceed 35 percent of the project's total floor area. FHA has amended its Single-Family Handbook to reflect these changes, which take effect on October 15. It is estimated that 20,000 to 60,000 more condominium purchase loans will be eligible for FHA insurance each year as a result of the new changes.
FHFA Outlines Standards for GSE Consideration of Credit Models
The Federal Housing Finance Agency (FHFA) Tuesday published a final rule outlining the criteria and review process Fannie Mae and Freddie Mac must follow to approve credit score models for use in underwriting loans for GSE financing. The rule carries out a provision of the Economic Growth, Regulatory Relief, and Consumer Protection Act of 2018 (Public Law 115-174), which directed FHFA to establish a review process for alternative credit score models. The GSEs will have 60 days to issue an initial solicitation for proposed models.
FHA Proposes Additional Revisions to Annual Lender Certification
On Wednesday the Federal Housing Administration published a notice in the Federal Register seeking public comment on its proposed new lender annual certification statement that all FHA mortgagees must submit to continue originating FHA-insured loans. FHA previously proposed revisions to the form in May on its online Single Family Housing Drafting Table. After considering the feedback, FHA has made additional changes to further streamline the proposed form. The comment deadline is September 13.
NCSHA in the News
Bedford Village rehab complete, affordability ensured for the next 30 years (Wicked Local Bedford)
HFA News
Legislative and Regulatory Activities
NCSHA, State HFA, and Industry Events
September 4 | HousingIowa Conference | Cedar Rapids, IA
Greg Zagorski will speak at this event.
September 11 | Affordable Housing Tax Credit Coalition's Fall Meeting and Advocacy Event | Washington, DC
Jennifer Schwartz will attend.
September 17 – 19 | Kansas Housing Conference | Wichita, KS
Stockton Williams will speak at this event.
September 23 | Discounted Early Registration Deadline and Group Hotel Rate Cutoff | NCSHA Annual Conference & Showplace | Boston, MA
September 24 – 25 | Virginia Housing Alliance's Housing Credit Conference | Richmond, VA
Jennifer Schwartz will speak at this event.
September 25 | WHEDA Conference | Madison, WI
Stockton Williams will speak at this event.
September 26 | 2019 Indiana Housing Conference | Indianapolis, IN
Stockton Williams will speak at this event.
September 30 – October 1 | Southeastern States Housing Conference | Atlanta, GA
Jennifer Schwartz will speak at this event.
October 1 | 2019 Maine Affordable Housing Conference | Augusta, ME
Stockton Williams will speak at this event.
October 19 – 22 | NCSHA Annual Conference & Showplace | Boston, MA
October 23 – 24 | Affordable Housing Investors Council's 2019 Fall Affordable Housing Summit | Nashville, TN
Jennifer Schwartz will attend.