NCSHA Washington Report | February 19, 2021
Economics reporter Conor Dougherty finds a grim "bipartisan agreement" at the heart of the housing supply shortfall:
"Blue cities full of people who say they want a more equitable society consistently vote to push housing costs onto others. Red suburbs full of people who say regulation should be minimal and property rights protected insist that their local governments legislate a million little rules that dictate what can be built where."
There are signs more state leaders see local housing shortages as a problem they intend to help solve. "We must expand initiatives … that address pent-up demand for affordable housing, helping our communities thrive and our families move where opportunities await them," Iowa Governor Kim Reynolds recently said.
New Hampshire Governor Christopher Sununu is pushing legislation, backed by New Hampshire HFA research, that would offer localities state incentives to approve more affordable and workforce housing aimed at "empowering municipalities to help attract the workforce that makes our economy thrive."
For Utah Governor Spencer Cox, "air quality, transportation, water and the cost of housing are all the types of foundational cracks that could derail our success and the opportunities for future generations."
Massachusetts Governor Charlie Baker says his state's new CommonWealth Builder program run by MassHousing is "incentivizing new housing development and home-buying opportunities for middle-income residents of Boston and our Gateway Cities — particularly for people of color — empowering more people to become homeowners."
In Indiana, Governor Eric Holcomb is calling for "a comprehensive overview of our state's housing supply and needs on a county-by-county basis … to help determine where the needs and gaps exist and how we can then address them."
A HUD report released late last year highlighted state policies in Florida, North Carolina, and Texas that are "granting automatic approval to projects if local governments do not review and decide on applications within a set time period." It also cited efforts by Oregon and Washington to use manufactured housing as part of the supply solution.
Buried in the HUD report is an acknowledgment that simply removing barriers to development is not likely enough to drive more new development: "Other tools may be necessary to support housing production in a specific community." States that can offer a market-responsive mix of financial incentives and legal options, alongside regulatory relief, stand to see more progress.
Freddie Mac, which projects a nationwide deficit of 3.3 million homes and counting, found last year among the top 10 states with the largest shortfalls several on the high-cost coasts and several in the more development-friendly Sun Belt. The Freddie analysis suggests a problem national in scope that state and local action alone cannot solve.
The prospects for a major federal infrastructure bill may be better this year than any in a while. Federal investments in new home and apartment construction and rehabilitation should be part of it.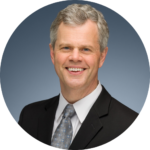 Stockton Williams | Executive Director
State HFA Emergency Housing Assistance
---
In This Issue
---
NCSHA Welcomes New Members
These organizations have joined NCSHA as affiliate members since November: Catholic Charities Hawaii; MTS Software Solutions, Inc.; Nevada HAND, Inc.; and Sheridan Consulting, LLC. If you work with a partner interested in joining NCSHA, please contact Phaedra Stoger.
NCSHA Submits CRA Comments to Federal Reserve Board
In comments submitted February 16, NCSHA asked the Board of Governors of the Federal Reserve System to ensure the Community Reinvestment Act (CRA) regulations they are developing encourage regulated financial institutions to invest in Housing Credits and Bonds. NCSHA's letter also asked the board to establish rules that promote racial equity, maintain a separate investment test, provide credit for Housing Credit and other community development investments outside traditional bank assessment areas, and drive significantly more investment and other banking activity into rural areas.
White House Adds Homeowner Assistance Fund to Coronavirus Relief Proposal
While not included in the original outline of the American Rescue Plan, the Biden Administration has embraced the Homeowner Assistance Fund proposal and is backing $10 billion for that effort, consistent with the reconciliation COVID-19 relief legislation currently under consideration in the House of Representatives. NCSHA strongly supports the Homeowner Assistance Fund, which would provide resources to states so they can assist struggling homeowners with mortgage and utility costs. The administration's support for the Homeowner Assistance Fund was announced in a February 16 statement that also announced expansion of forbearance and foreclosure relief programs by the Department of Housing and Urban Development (HUD), the Department of Veterans Affairs, and the Department of Agriculture.
House Readies COVID-19 Relief Legislation
This week, various committees of the House of Representatives advanced their sections of the next COVID-19 relief legislation, marked up and approved this week to enact the Biden Administration's American Rescue Plan. The next step is for the House Budget Committee to assemble the various committee sections and mark up the complete bill, which the committee has announced it will do Monday, February 22. The fully assembled bill will include the section the House Financial Services Committee marked up and approved last week, which includes emergency rental assistance, the Homeowner Assistance Fund, and homeless assistance funding to be provided through the HOME program. House leaders plan to bring the bill to the floor for a vote later next week, after which it will go to the Senate.
FHA Extends Foreclosure Moratorium and Loan Forbearance Through June
On Tuesday, the Federal Housing Administration (FHA) released Mortgagee Letter 2021-05, which extends its single-family foreclosure and eviction moratoriums through June 30 and updates certain FHA COVID-19 loss mitigation policies. These updates include extending the COVID-19 forbearance start date and home equity conversion mortgage (HECM) extension period to June 30; providing up to two additional three-month COVID-19 forbearance or HECM extension periods for certain borrowers; allowing additional borrowers, regardless of delinquency status or participation on a COVID-19 forbearance, to utilize FHA's COVID-19 loss mitigation options; and removing the restriction that prevented borrowers from receiving more than one COVID-19 home retention option.
FHFA Extends COVID-19 Forbearance Period and Single-Family Foreclosure, Eviction Moratoriums
Last week, the Federal Housing Finance Agency (FHFA) announced that borrowers who have a mortgage backed by Fannie Mae or Freddie Mac (the Enterprises) and who are on a COVID-19 forbearance plan as of February 28 may be eligible for an additional forbearance extension of up to three months. Additionally, FHFA announced the COVID-19 payment deferral for borrowers with an Enterprise-backed mortgage can now cover up to 15 months of missed payments. Finally, FHFA announced the Enterprises are extending the moratoriums on single-family foreclosures and real estate owned evictions until March 31.
HUD Announces Fair Housing Act Enforcement for Sexual Orientation, Gender Identity
Last week HUD's Office of Fair Housing and Equal Opportunity issued a memorandum stating that it interprets the Fair Housing Act to bar discrimination on the basis of sexual orientation and gender identity and directing HUD offices and recipients of HUD funds to enforce the Fair Housing Act accordingly. The memorandum relies on the department's legal conclusion that the Fair Housing Act's sex discrimination provisions are comparable in text and purpose to those of Title VII of the Civil Rights Act, which bars sex discrimination in the workplace. The memorandum begins implementation of the policy set forth in President Biden's Executive Order 13988 on Preventing and Combating Discrimination on the Basis of Gender Identity or Sexual Orientation, which directed executive branch agencies to examine further steps that could be taken to combat such discrimination.
NCSHA in the News
The Washington Post: Coronavirus cost them their jobs. Government relief meant they could pay the rent.
Down Payment Report: State Housing Finance Agencies in 2021
HousingWire: Housing, civil rights groups ask Congress for $25B
NYU: Can the US Prevent a Massive Wave of Evictions?
Legislative and Regulatory Activities
NCSHA, State HFA, and Industry Events
Back to NCSHA Washington Report
Only members receive NCSHA Blog and Washington Report.