NCSHA Washington Report | August 2, 2019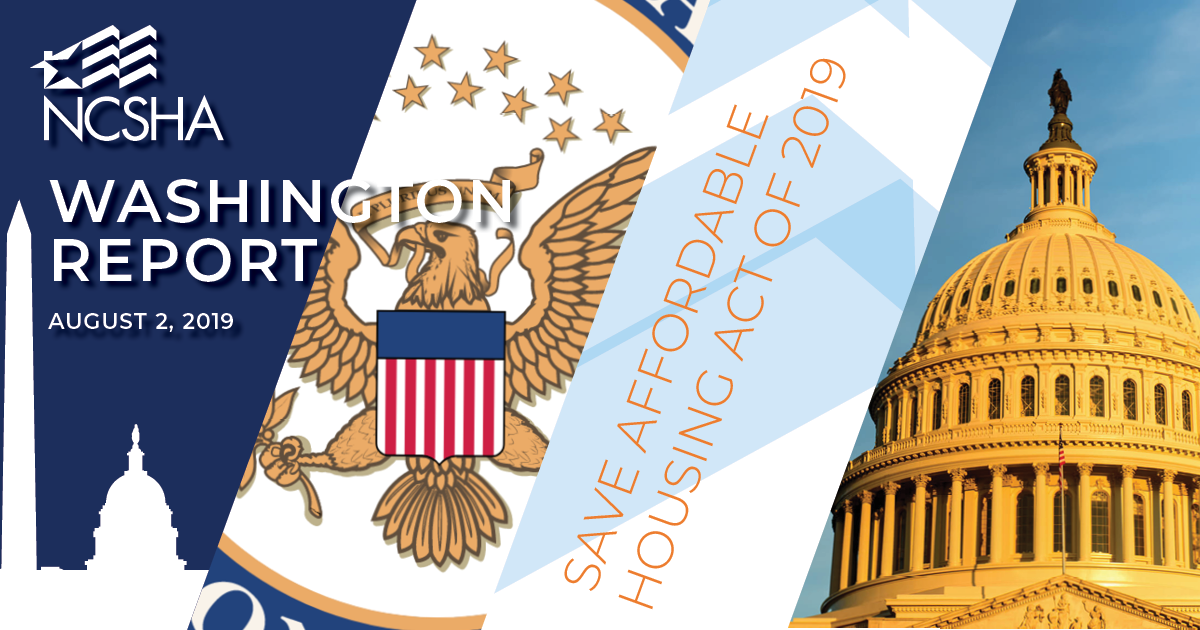 ---
"Forthcoming removal of LIHTC restrictions upon completion of Qualified Contract execution. Attractive spread from current asking rents to market rate rents of approximately $135."
"Currently eligible for conversion to market rate through the qualified contract process, with an attractive spread from current asking rents to market rate rents of approximately $225 per unit."
---
The excerpts above from recent "calls for offers" to purchase apartment properties financed with federal Housing Credits via Qualified Contracts (QCs) are evidence of a few things.
First is that Housing Credit properties in a growing number of markets have become an attractive real estate asset class ― a result of being well-located in urbanizing America and of being well-built, maintained, and managed by the public-private partnerships at the heart of every Housing Credit transaction.
Second is while the high quality of Housing Credit developments is not news to the many who have tirelessly fought for more than three decades to preserve and expand the program, with passionate congressional allies in both parties, it's a more recent realization among some who apparently lack that history.
Third is that the federal taxpayer (that's you and me) is increasingly getting less than what we paid for and Congress authorized ― and expects ― in terms of rent-regulated affordable housing for 30 years, at minimum, for each and every Housing Credit apartment, with only a limited number of exceptions for the public good, not private gain.
If it were "only" the case that the aggressive marketing and wider use of QCs undercuts the major campaign gaining momentum by the day to increase and improve the Credit, it would "only" be a policy and political problem.
That QCs are proliferating in some states when the housing affordability crisis for low-income renters worsens, and development of new apartments falls further behind demand by the day as well, is unconscionable.
The conservative estimate is that QCs are causing the premature loss from the regulated affordability stock of more than 10,000 apartments per year. As of 2017, at least 50,000 had been lost, and the pace is accelerating, according to NCSHA's analysis.
State Housing Credit agencies have been moving aggressively to address the inappropriate use of QCs, as NCSHA member-led task forces have recommended for several years.
A change in law is required to fully fix the problem. We and other Housing Credit stalwarts worked with a bipartisan group of some of the most influential tax legislators in Congress to develop The Save Affordable Housing Act of 2019 (H.R. 3479/S. 1956), which was introduced a couple weeks ago.
We strongly support the bill.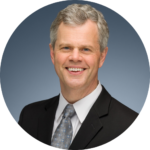 Stockton Williams | Executive Director
---
In This Issue
---
Texas DHCA Names New Executive Director
The Texas Department of Housing and Community Affairs (TDHCA) Governing Board has named Bobby Wilkinson as Executive Director, effective August 15. Wilkinson has served as an advisor to Texas Governor Greg Abbott (R) on housing policy since 2015. He also filled various other roles in the Abbott administration's Budget and Policy division, serving most recently as deputy budget director.
Senate Passes Budget Agreement Bill
The Senate on August 1 approved the House-passed bill enacting the bipartisan budget agreement to lift the Budget Control Act of 2011 spending caps in FY 2020 and FY 2021. President Trump is expected to sign the legislation shortly. Senate Appropriations Committee Chair Richard Shelby (R-AL) has said he expects the bill's enactment will allow the 12 subcommittees to begin FY 2020 bill markups when they return from recess in September. Shelby suggested it may be too ambitious to mark up all 12 spending bills before the fiscal year ends on September 30, increasing the likelihood of at least a short-term stopgap spending bill for HUD and USDA affordable housing programs. The House and Senate must also still negotiate each spending bill to reflect the bicameral spending caps agreement, reducing non-defense discretionary accounts — including HUD and USDA housing programs — $15 billion below the House-passed versions.
NCSHA urges its members to reach out to Senate Appropriations Committee members, especially those on the HUD and USDA subcommittees, to encourage them to fund NCSHA priority programs, including HOME and Section 8, at or close to the House-passed FY 2020 bill levels.
Waters, Cortez Masto Introduce FHA Foreclosure Prevention Bills
House Financial Services Committee Chair Maxine Waters (D-CA) last week introduced the FHA Foreclosure Prevention Act (H.R. 3958). The bill would increase HUD's oversight of FHA-insured loan servicers and prohibit FHA from paying insurance benefits for any loan unless the mortgagee, or the entity responsible for servicing the loan, provides documentation that it followed FHA's loss-mitigation requirements. The bill also directs HUD to conduct regular reviews of FHA loan servicers, establish an appeals process, and require servicers to share with borrowers the information used to determine whether the borrowers were eligible for FHA's various loss-mitigation options. Senate Banking Committee member Catherine Cortez Masto (D-NV) introduced identical legislation in the Senate (S. 2279) on the same day.
HUD Announces Foster Youth to Independence Initiative
On July 26, HUD announced Foster Youth to Independence (FYI), a new initiative targeting housing assistance and supportive services to young people with child welfare histories who are at risk of or experiencing homelessness. Through FYI, public housing agencies (PHAs) that do not participate in HUD's Family Unification Program will be able to request Tenant Protection Vouchers (TPVs) for eligible young people ages 18–24. The housing assistance will be available for up to 36 months, and through partnerships with the local public child welfare agency (PCWA), the youth will have access to supportive services. HUD and the Corporation for Supportive Housing will host a webinar August 6 on FYI, including PHA eligibility, details on how to request TPVs, and tips for partnering with PCWAs and Continuums of Care. Interested PHAs can register for the webinar here.
Senators Schatz and Young Introduce CDBG–DR Legislation
On July 26, Senators Brian Schatz (D-HI) and Todd Young (R-IN) introduced the Reforming Disaster Recovery Act (S. 2301) to strengthen and permanently authorize the Community Development Block Grant – Disaster Recovery (CDBG-DR) program. This bill is a companion to the House bill of the same name introduced by Representatives Al Green (D-TX) and Ann Wagner (R-MO), which passed unanimously out of the House Financial Services Committee on July 16. Both bills direct HUD to issue regulations for the CBDG–DR program; prioritize funds for low- and moderate-income disaster survivors; create a set-aside for disaster mitigation activities; set timelines for allocation, action plans, and grant agreements; create a capacity building and technical assistance set-aside for grantees; and direct HUD to issue a compilation of best practices and model language for action plans.
The Senate bill would also create an Office of Disaster Recovery and Resilient Communities at HUD to coordinate the agency's disaster response and allow HUD to provide housing assistance to people experiencing and at risk of homelessness who are not receiving housing assistance from FEMA. The Senate bill was referred to the Committee on Banking, Housing, and Urban Affairs.
Senator Brown Urges President Trump to Address Homelessness Crisis
On July 24, Senate Banking Committee Ranking Member Sherrod Brown (D-OH) sent a letter to President Trump urging decisive action to address the country's homelessness crisis. Brown wrote the letter in response to Trump's recent expression of interest in addressing homelessness during a Fox News interview. In his letter, Brown first calls on the President to stop advancing policies that would exacerbate homelessness, including proposals to eliminate the HOME Investment Partnerships program and other federal housing programs. He also calls on the President to support initiatives to invest in affordable housing programs and local policies to encourage the production of inclusive, affordable housing.
NCSHA in the News
What Opportunity Funds Are Seeking in San Antonio (San Antonio Business Journal)
The Most Exciting Piece of Opportunity Zone Investing Is Still Being Defined (Benzinga)
Legislative and Regulatory Activities
September TBD | Senate Appropriations Subcommittee Markups of FY 2020 Appropriations Bills
NCSHA, State HFA, and Industry Events
August 12 – 14 | U.S. Bank Home Mortgage HFA Symposium 2019 | Minneapolis, MN
Stockton Williams will speak at this event.
August 13 – 14 | Council of Development Finance Agencies' Intro Tax Credit Finance Course | Detroit, MI
Garth Rieman will speak at this event.
September 4 | HousingIowa Conference | Cedar Rapids, IA
Greg Zagorski will speak at this event.
September 17 – 19 | Kansas Housing Conference | Wichita, KS
Stockton Williams will speak at this event.
September 23 | Discounted Early Registration Deadline and Group Hotel Rate Cutoff | NCSHA Annual Conference & Showplace | Boston, MA
September 25 | WHEDA Conference | Madison, WI
Stockton Williams will speak at this event.
September 26 | 2019 Indiana Housing Conference | Indianapolis, IN
Stockton Williams will speak at this event.
September 30 – October 1 | Southeastern States Housing Conference | Atlanta, GA
Jennifer Schwartz will speak at this event.
October 1 | 2019 Maine Affordable Housing Conference | Augusta, ME
Stockton Williams will speak at this event.
October 19 – 22 | NCSHA Annual Conference & Showplace | Boston, MA