NCSHA Washington Report | August 14, 2020
Over the past few weeks, millions on Twitter have received, and retweeted to millions more, a series of messages from one of the service's most powerful and prolific accounts warning of the forthcoming "abolition" of the suburbs caused by an "invasion" of low-income housing that would increase crime, drive down property values, and terrify "suburban housewives."
Whatever their intention, these messages undercut the long-running efforts of private-sector business leaders to encourage affordable housing construction as a catalyst for much-needed economic development in suburban and rural communities in states such as Iowa, New Hampshire, and Wisconsin.
They undermine the work of home builders large and small, and the opportunities for their local suppliers and subcontractors, to deliver affordable starter homes and apartments — and jobs — in the suburbs and exurbs of states like Arizona, Florida, Georgia, and Texas.
They unsettle the partnerships and progress that states like Ohio, North Carolina, and Tennessee have made in recent years to bring more affordable housing development to higher-opportunity areas, including their suburbs.
And they threaten to unleash some of the worst, and most unfounded, stereotypes about who our neighbors are and what kind of neighbors every community needs. The reality is, as they say in Illinois: We need the people who need affordable housing.
Now would be a good time to send some messages that tell some of the truths about affordable housing. We'd offer a few in the requisite shorthand:
Somebody who has understood the importance of affordable housing construction to rural and suburban prosperity better than most is Tim Kenny, whose remarkable 26-year tenure as executive director of the Nebraska Investment Finance Authority ends today. Tim's many accomplishments at NIFA and his wide-ranging interests and intelligence made him a thought leader among his peers in the state housing finance community — a role he'll continue to play, to all of our benefit, as he starts his next chapter.
Representative Don Bacon (R-NE), speaking recently on the floor of the U.S. House of Representatives, got it just right about Tim: "He exemplifies what it means to be a Nebraskan through his hard work, service to others, and compassion for those in need."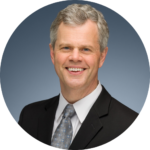 Stockton Williams | Executive Director
NCSHA COVID-19 Resources and Updates
---
In This Issue
---
President Trump Issues Executive Orders as Relief Legislation Negotiations Stall
On August 8, after negotiations between White House officials and Democratic congressional leaders on coronavirus relief legislation reached an impasse, President Trump issued a set of Executive Orders (E.O.), one of which directs HUD and Treasury to consider actions to prevent eviction and foreclosure and orders the Department of Health and Human Services and the Centers for Disease Control and Prevention to consider whether an eviction ban is needed. The E.O. also requires Treasury and HUD to identify any available federal funds that could be used to provide temporary financial assistance to renters and homeowners suffering financial hardships because of the pandemic. Learn more in NCSHA's blog.
HUD Publishes CDBG CARES Act Funding Guidance
On August 10, HUD published this Notice with guidance on program rules, waivers, and alternative requirements allowed in accordance with the CARES Act for the $5 billion in supplemental Community Development Block Grant funding Congress provided to help states and localities respond to the coronavirus pandemic (CDBG-CV). The Notice also provides flexibility and relief for annual formula CDBG grants for fiscal years 2019 and 2020 so grantees may use those resources for coronavirus response. Read more in our blog.
Fannie Mae, Freddie Mac Establish New 50-Basis-Point Price Increase for Some Refinancings
After hours on Wednesday, Fannie Mae issued Lender Letter LL-2020-12 and Freddie Mac published Bulletin 2020-32 to announce a new 50-basis-point price increase on most conventional refinance loans. The increase will be effective for whole loans purchased on or after September 1, as well as loans delivered into MBS pools with issue dates on or after September 1. NCSHA joined the Mortgage Bankers Association, National Association of Home Builders, National Association of REALTORS, and other groups in a joint statement expressing strong opposition to the new fee.
Federal Reserve Reduces Pricing for Municipal Liquidity Facility
The Federal Reserve Board Tuesday announced new lower prices for its Municipal Liquidity Facility (MLF), established as a last resort for short-term tax, revenue, and bond notes issued by state or local governments. The price cut reduces the interest-rate issuers must pay for issuances purchased through MLF by half a percent for all ratings categories. In addition, the Federal Reserve lowered the interest rate adjustment for taxable notes relative to tax-exempt notes. The new prices took effect immediately. So far, only one issuer has tapped the MLF.
HUD Says REAC to Restart Property Inspections October 5
On August 7, HUD announced the Real Estate Assessment Center (REAC) will resume on October 5 physical inspections of HUD multifamily and public housing properties and units, under strict safety protocols as explained in this REAC Memorandum. REAC inspections were paused in March due to the coronavirus outbreak. To keep residents and staff safe during the process, REAC will prioritize inspections of HUD properties with historically low REAC scores (high-risk properties) in low-risk states and localities.
Grassley, Hassan Introduce Legislation to Extend Coronavirus Relief Fund Spending Deadline
On August 6, Senate Finance Committee Chair Chuck Grassley (R-IA) and Senator Maggie Hassan (D-NH) introduced the State and Local Coronavirus Relief Fund Extension Act, which would extend the deadline for spending Coronavirus Relief Fund dollars from December 30, 2020, to December 31, 2021.
Legislative and Regulatory Activities
NCSHA, State HFA, and Industry Events
Back to NCSHA Washington Report
Only members receive NCSHA Blog and Washington Report.