NCSHA Washington Report | April 5, 2019
Into my e-mail inbox the two reports arrived at almost exactly the same time, as if on cue.
The first, from Stateline, headlined "Rural America Faces a Housing Cost Crunch," finds nearly 25 percent of the most rural counties in the country have seen spikes in the shares of their residents paying more than half their income for housing over the past decade.
The second, from Knight Frank, reports home prices in 32 "global cities," including several in the United States, rose 24 percent on average — three times faster than incomes overall — during the past five years, prompting the Wall Street Journal to observe that "acute shortages are persisting despite millions of dollars invested and hundreds of thousands of units built."
The fact that the housing affordability crisis is, as more seem to be realizing, a rural and an urban — and a suburban and a small town — issue underscores the indispensable role state HFAs must play in solving a set of challenges that transcend city-county lines almost everywhere.
NCSHA's newly published State HFA Factbook quantifies the extent to which they are:
State HFAs made affordable homeownership possible for more than 150,000 households in 2017, more than double the number five years before.
State HFA multifamily bond-financed affordable apartments exceeded 50,000 units in 2017, more than twice as many as in 2013.
State HFAs surpassed the housing system overall in serving minority homebuyers on an annual basis during most of the past decade, some years by a significant margin.
(NCSHA will publish 2018 state HFA data later this year.)
As state HFAs have expanded their impact in recent years, they have also become financially stronger organizations — proof positive of the unique mission-business model that anchors them at the center of the housing system. Fitch Ratings' current "peer review" finds state HFA "loan portfolio performance has improved significantly over the last few years causing for stable and/or stronger balance sheets."
Yet as the aforementioned email traffic reminds us, housing affordability problems are outstripping what the HFAs and their partners can do alone. Federal leadership on affordable housing, responsive to state-identified needs, is essential.
We saw some this week, when the IRS issued important guidance, described more fully below, clearing the way for Housing Credit developments using Housing Bond financing to serve military veterans and other special populations. We thank and commend the Service for working with the states and other stakeholders. More of our fellow citizens who most need – and deserve – housing help will get it as a result.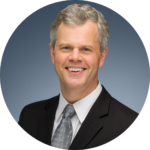 Stockton Williams | Executive Director
---
In This Issue
---
IRS Guidance Allows Preferences for Special Populations
On Wednesday, IRS published guidance, Revenue Procedure 2019-17, to clarify that multifamily bond-financed affordable rental housing may provide preferences for specific populations, such as military veterans and other households with special needs, as long as it is consistent with the Housing Credit general public use requirements. NCSHA had been pressing IRS and Treasury to issue this clarification and recently met with senior Treasury officials along with leadership from the California Housing Finance Agency to make our case. Our full statement commending the Service for the action is here.
NCSHA Documents Steady Increase in Affordable Housing Investment Among Opportunity Zone Funds
Nearly 60 percent of the Opportunity Zone Funds included in NCSHA's latest Opportunity Zone Fund Directory, released yesterday, plan to invest in affordable and workforce housing or community revitalization. NCSHA has noted an increasing number of funds with a housing and/or community development focus, up from approximately 40 percent since the first edition of the directory was released in late 2018. Our additional analysis and latest edition of the directory are here.
Senate Votes to Confirm Calabria as FHFA Director
The Senate yesterday voted to approve Mark Calabria's nomination to serve as director of the Federal Housing Finance Agency (FHFA). Calabria was confirmed by a party-line vote of 52–45, with all Republicans present voting in support and Democrats in opposition. He is expected to be sworn in at FHFA in the coming days. Calabria is currently the chief economist for Vice President Mike Pence and has previously held a variety of public and private positions relating to housing policy. For more information on Calabria, read NCSHA's summary of the Banking Committee's hearing on his nomination.
House and Senate HUD Appropriations Subcommittees Consider FY 2020 Budget
On Wednesday, HUD Secretary Ben Carson testified separately before both the House and Senate Transportation, Housing, and Urban Development (THUD) Appropriations Subcommittees on HUD's Fiscal Year 2020 Budget. Secretary Carson's statements focused on how the Administration's budget proposal would increase funding for lead hazard abatement and eliminate the cap on public housing units that can convert under the Rental Assistance Demonstration. He also highlighted HUD's recent campaign to improve the Real Estate Assessment Center inspection process, and his chairmanship of the Opportunity Zone Council.
Members in both chambers expressed concern with the Administration's proposed elimination of key affordable housing programs, like HOME, and cuts to other critical programs. Subcommittee members also expressed concern with apparent lags in HUD's implementation of new program funding provided in FY 2018 and 2019 for Section 811, Section 202, and several other programs; HUD's administration of CDBG-DR funds; and HUD's handling of fair housing guidance. NCSHA will provide a more detailed report on both hearings in an upcoming blog.
House Budget Committee Approves Spending Cap Increase Bill in Lieu of Budget Resolution
The House Budget Committee this week approved a bill to raise the spending limits imposed by the Budget Control Act of 2011 (BCA) that, without a legislative fix, will cap total spending for discretionary programs in FY 2020 at 10 percent below FY 2019 levels. The legislation would increase total non-defense discretionary spending, including for HUD and USDA housing programs, to $631 billion in FY 2020 and $646 billion in FY 2021. The House is expected to consider the spending cap legislation on the floor next week. If passed, the House Appropriations Committee then will be able to use these higher spending limits to draft its FY 2020 appropriations bills; however, final FY 2020 appropriations will still need to comply with BCA caps unless a deal is signed into law.
The Senate Budget Committee passed a budget resolution last week that would adhere to the BCA caps for FY 2020. Since the BCA passed in 2011, Congress has worked first with the Obama Administration and then the Trump Administration to raise the caps three separate times, each for two-year increments.
House Passes Violence Against Women Act Reauthorization Bill with Housing Title
The House of Representatives on Thursday passed legislation expanding and reauthorizing the Violence Against Women Act (VAWA), authorization for which had lapsed last December. The bill increases protections for victims of domestic violence, dating violence, sexual assault, and stalking. It includes a housing title that codifies coverage of various housing programs under VAWA, including the Housing Trust Fund (HTF). The HTF, unlike many other housing programs including HOME and the Housing Credit, had not previously been subject to the law but was covered under HUD's VAWA regulations.
The bill also requires "covered housing providers" to develop emergency transfer policies to help tenants who reasonably believe they are threatened with imminent harm if they remain in their dwellings to find other units and authorizes $20 million annually from 2020 to 2024 to cover costs of emergency transfers. The bill as passed by the House does not include a provision which appeared in previous versions of the bill that would have required the development of an emergency transfer database of vacant affordable housing units.
House Financial Services Committee Examines Fair House Act Record
On Tuesday, the House Financial Services Committee held a hearing on "The Fair Housing Act: Reviewing Efforts to Eliminate Discrimination and Promote Opportunity in Housing," examining the challenges and successes of the Fair Housing Act and discussing ways to improve its implementation. The Committee heard testimony from advocates, including academics and industry experts, who reiterated the need to combat housing discrimination for marginalized populations and raised concerns about the extent to which existing affordable housing programs are promoting the ideals of the Fair Housing Act.
During the hearing, Committee members voiced their concerns about affordable housing challenges within their districts. Representative Steve Stivers (R-OH) observed that the major problem is lack of supply of affordable housing. Representative Jesús "Chuy" Garcia (D-IL) expressed concern about news reports that loan officers have indicated the Federal Housing Administration (FHA) is telling them FHA will no longer insure home loans for individuals in the Deferred Action for Childhood Arrivals (DACA) program.
House Subcommittee Considers Affordable Housing Needs in Rural America
The House Financial Services Subcommittee on Housing, Community Development, and Insurance Tuesday held its first hearing of the 116th Congress focusing on the federal government's response to the affordable housing crisis in rural areas of the country. Subcommittee members and witnesses discussed the merits of several draft bills House members are considering introducing, including one Representative Ann Kuster (D-NH) may sponsor, the Rural Housing Preservation Act of 2019, which would provide housing vouchers to residents living in Section 515 properties with pre-paid or maturing loans and decouple the rental assistance process from maturing Section 515 loans in the future. Chair William Lacy Clay (D-MO) and Ranking Member Sean Duffy (R-WI) expressed confidence that there would be bipartisan support for many provisions in the draft bills to alleviate the affordable housing crisis in rural America.
Rubio and Scott Introduce Legislation to Create Special Disaster Opportunity Zones
On April 3, Senators Marco Rubio (R-FL) and Rick Scott (R-FL) introduced the Disaster Opportunity Zone Act, which would allow governors to nominate areas affected by 2018 hurricanes and California wildfires as Opportunity Zones (OZs). The legislation would allow the governors of California, Florida, Georgia, North Carolina, and South Carolina to select the greater of 25 census tracks (total) or 25 percent of all the low-income census tracts in their state affected by natural disasters from January 1, 2018, to March 1, 2019, to become OZs.
Trump Names Scott Turner as Executive Director of the Opportunity and Revitalization Council
President Trump has named Scott Turner to be the executive director of the White House Opportunity and Revitalization Council. Turner, a former member of the Texas House of Representatives who once played in the National Football League, will lead the committee to implement federal resources connected to the Opportunity Zones incentive. HUD Secretary Carson serves on and chairs the Council, which was established in December by executive order.
CHCDF Hosts Congressional Briefing on FY 2020 HUD Budget
On April 1, the Campaign for Housing and Community Development Funding (CHCDF), of which NCSHA is a steering committee member, held a briefing for congressional staff about the Administration's Fiscal Year (FY) 2020 HUD Budget. Panelists included representatives from the Center on Budget and Policy Priorities, Catholic Charities, the City of Alexandria, and the District of Columbia Housing Authority, as well as a fair housing advocate. These panelists provided their perspectives on how the Administration's proposed elimination of key affordable housing programs, including HOME and the National Housing Trust Fund, and proposed cuts to other affordable housing programs would negatively impact communities across the country, and instead called for increased investment in affordable housing and community development programs.
OCC, FDIC, and Federal Reserve Leaders to Meet on Possible CRA Changes
Comptroller of the Currency Joseph Otting announced at a Consumer Bankers Association conference on Wednesday that he will be meeting next week with top officials from the Federal Deposit Insurance Corporation (FDIC) and the Federal Reserve to discuss drafting a proposed rule reforming the Community Reinvestment Act (CRA). The meeting will be the first time the three regulators have met on a proposed rule for CRA. FDIC Director Jelena McWilliams, who also participated on the panel, confirmed the meeting and expressed confidence that the three regulators will be able to come together on a proposal. The Office of the Comptroller of the Currency last August issued an Advanced Notice of Proposed Rulemaking (ANPR) soliciting public input on how it could best amend its CRA regulations. Read NCSHA's comments on the ANPR here.
The House Financial Services Subcommittee on Consumer Protection and Financial Institutions will hold a hearing next week to assess the impact of CRA.
FHFA Authorizes 2019 Disbursements to Housing Trust Fund and Capital Magnet Fund
The Federal Housing Finance Agency (FHFA) on Thursday authorized Fannie Mae and Freddie Mac to disburse payments to HUD for the Housing Trust Fund (HTF) and to the Treasury Department for the Capital Magnet Fund (CMF). According to FHFA, HTF will receive $244.9 million for the year, while CMF will receive $131.8 million.
Fannie and Freddie Release 2018 Housing Activities Reports
The government sponsored enterprises (GSEs) Fannie Mae and Freddie Mac recently released their Housing Activities Reports for 2018. The reports, which the GSEs are obligated by legislation to produce each year, detail the firms' single-family and multifamily housing activities for the prior year and whether or not they met their Affordable Housing Goals. In their reports, both Fannie Mae and Freddie Mac say they believe they met all five of their single-family housing goals and all three of their multifamily housing goals. Both GSEs also use the reports to highlight their work with state HFAs. Fannie Mae's report includes a summary of its HFA Preferred products, featuring stories of homeowners who used the products to purchase their first homes.
HUD Publishes Section 3 Proposed Rule
HUD on Thursday published in the Federal Register a new proposed rule on the federal Section 3 program which requires HUD-funded jobs and contracts, to the greatest extent feasible, to be directed to local low- and very low-income persons, particularly those who are recipients of housing assistance. The program is intended to create employment opportunities and self-sufficiency incentives for individuals and communities that receive HUD funding. HUD's Section 3 regulations have not been updated since 1994, and HUD believes they have not been as effective as they could be. The proposed rule would update HUD's Section 3 regulations with the goals to create more effective incentives for employers to retain and invest in their low- and very low-income workers, streamline reporting requirements, provide for program-specific oversight, and clarify the obligations of entities that are covered by Section 3.
HUD also published in the Federal Register a proposed notification for comment that would set initial benchmarks for measuring Section 3 compliance with the final rule. HUD will be collecting public comments on the proposed rule and notification for 60 days. NCSHA will be reviewing both and reaching out to HFAs for comments. Contact Althea Arnold with questions or by Thursday, May 16, to inform our comments to HUD.
NCSHA in the News
IRS Issues Clarification on Multifamily Housing Bonds Used for Veterans (Bond Buyer)
Legislative and Regulatory Activities
April 9 | House Financial Services Subcommittee on Consumer Protection and Financial Institutions Hearing | The Community Reinvestment Act: Assessing the Law's Impact on Discrimination and Redlining
May 7 | Deadline for Comments | Consumer Financial Protection Bureau Advance Notice of Proposed Rulemaking on Residential Property Assessed Clean Energy (PACE) Loans
NCSHA, State HFA, and Industry Events
April 16 | Moody's U.S. Housing and Housing Finance Conference | New York, NY
Stockton Williams will speak at this event.
April 23 – 24 | HAI Group 2019 Moving To Work Conference | Washington, DC
Althea Arnold will participate.
May 2 – 3 | Novogradac 2019 Affordable Housing Conference | San Francisco
Jennifer Schwartz will speak at this event.
May 3 | Entry Deadline for NCSHA's 2019 Annual Awards for Program Excellence
May 6 – 8 | Mountain Plains Housing Summit | Salt Lake City, UT
Stockton Williams will participate.
May 8 – 9 | Pennsylvania 2019 Housing Forum | Harrisburg, PA
Jennifer Schwartz will speak at this event.
May 13 | Early Registration and Hotel Group Rate Cutoff for NCSHA's Housing Credit Connect 2019
May 20 – 21 | North Dakota Housing Finance Agency Statewide Housing Conference | Bismarck, ND
Stockton Williams will speak at this event.
June 11 – 14 | NCSHA's Housing Credit Connect 2019 | San Francisco