NCSHA Documents Steady Increase in Affordable Housing Investment Among Opportunity Zone Funds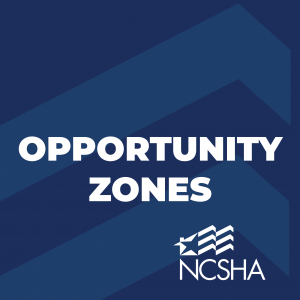 Nearly 60 percent of currently established Opportunity Funds plan to invest in affordable and workforce housing or community revitalization, according to NCSHA's latest Opportunity Zone Fund Directory. This focus is up from approximately 40 percent late last year.
A total of 117 funds representing more than $24 billion in anticipated investment are listed in the current directory. Sixty-seven of the 117 funds plan to invest in community revitalization, affordable housing, or workforce housing, more than triple the number from the end of 2018. The increased focus on affordable housing is significant, especially compared to relatively stable investment focus in other categories including commercial real estate (107 of 117), economic development or small business development (57 of 117), and infrastructure or renewable energy (26 of 117). Nearly all of the 117 funds report investment focus in multiple categories.
Approximately 36 percent of the 117 funds plan to invest nationwide, while the remaining 64 percent target specific states or regions. Funds range in size from $1 million to $3 billion, with an average fund size of approximately $210 million. The latest edition of the directory includes 12 new funds and details on each fund's size, investment focus, and geographic focus. NCSHA will continue to update the directory as additional Opportunity Funds are announced. To add a fund to the directory, please complete this form.