NCSHA Washington Report | April 24, 2020
It now seems clear the federal government intends to let significant harm come to the housing market, rather than take the proactive and preventative steps so many of us in the industry and Congress have called for. Yesterday, Treasury Secretary Mnuchin threw the biggest bucket of cold water yet on prospects for Federal Reserve action to stabilize the system. "We're not looking at a Fed facility for this at this time," Mnuchin told Bloomberg. "The moves that both regulators have just taken are more than sufficient to create liquidity."
The Secretary was referring to steps two weeks ago by Ginnie Mae and this week by the Federal Housing Finance Agency, Fannie, and Freddie to help mortgage servicers continue to meet their obligations to mortgage funders, even as growing numbers of mortgage borrowers seek federally authorized forbearance from their monthly payment responsibilities. To be sure, Ginnie's Pass-Through Assistance Program and FHFA's announcement on servicing and MBS pooling will help — just not nearly enough.
Of the Ginnie program, Moody's opined, "The program is credit positive for HFAs because of the liquidity support it provides to make advances. However, PTAP/C19 has downsides because it must be used as a last resort, does not cover advances of taxes and insurance, requires full repayment by the servicer, and will bear a fixed rate of interest." FHFA's directive to the GSEs is, in the broadest strokes, consistent with recommendations by NCSHA and others. But as our statement describes further, the net effects of the policy changes could hurt the housing market going forward.
If these federal responses provide mortgage servicers only part of what they need, they do even less to answer the question too few policymakers have even asked: What happens when mortgage forbearance policies end and all the forborne payments from homeowners and apartment operators are due?
Renters who got a temporary reprieve from eviction for not paying rent could end up seeing their payments practically double for the remainder of their leases, "a crushing burden for most," according to Laurie Goodman and Dan Magder of the Urban Institute. An increase in evictions seems inevitable. Apartment owners — many of whom will have depleted their reserves and deferred health and safety maintenance — will face vacancies, unless they can find new renters who can pay higher rents than before the crisis. Some homeowners will be able to work with their lenders to modify the terms of their loans, but many may have no choice but to default. Moody's chief economist Mark Zandi projects as many as two million resulting foreclosures.
It goes without saying that the lowest-income renters, owners, and properties will be hit hardest.
Not only will this coming spike in unsustainable housing costs exact a huge toll on American households, it will have harmful ripple effects for the Realtors, lenders, building managers, and construction workers whose livelihoods depend on a healthy housing market. Federal policymakers need to act now to defuse this ticking time bomb so it doesn't blow a hole in the economic recovery the country needs.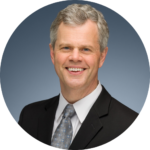 Stockton Williams | Executive Director
NCSHA COVID-19 Resources and Updates
---
In This Issue
---
NCSHA Matrix Compares IRS COVID-19 Housing Credit Guidance with Recommendations
To offer clarity on IRS guidance pieces that each provide limited relief for certain Housing Credit program deadlines, NCSHA has developed a matrix comparing the relief currently available to the recommendations NCSHA has made for COVID-19-specific guidance. The matrix compares deadline relief allowed under Revenue Procedures 2014-49 and 2014-50, which go into effect in instances of Presidentially-declared Major Disasters, and new IRS Notice 2020-23, which also provides limited relief on a short-term basis to other Housing Credit deadlines (with some overlap with the previously mentioned Revenue Procedures). NCSHA is continuing to seek Housing Credit guidance from IRS, as neither the Revenue Procedures from 2014 nor the recent IRS Notice address many of the issues where flexibility is needed given the current crisis.
FHFA Limits Advance Liability for Single-Family Loan Servicers to Four Months
On April 22, FHFA announced a four-month limit on scheduled remittances for mortgage loans in Fannie Mae or Freddie Mac mortgage-backed securities (MBS) that limits servicer liability for loans in forbearance. Under the policy, once a servicer has advanced four months of missed payments on a single-family loan, it will have no further obligation to advance scheduled monthly payments for that loan. Additionally, FHFA instructed the GSEs to maintain loans in COVID-19 payment forbearance plans in MBS pools for at least the duration of a loan's forbearance plan, clarifying that COVID-19 payment forbearance will be treated like a natural disaster event.
FHFA Allows GSEs to Purchase Qualified Loans in Forbearance
On April 23, FHFA announced it is approving temporary liquidity options for certain loans that have been placed into forbearance because the borrower was impacted by COVID-19 after loan closing but prior to loan sale. Fannie Mae's Lender Letter 2020-06 and Freddie Mac's Bulletin 2020-12 implement the updates. Loans in forbearance cannot be more than one-month delinquent at the time the lender submits the loan data for whole loan purchase or MBS execution. Significant loan level price adjustments also apply.
Congress Passes $484 Billion Coronavirus Relief Bill
The House and Senate passed and President Trump this week signed a $484 billion coronavirus relief package, the Paycheck Protection Program and Health Care Enhancement Act. This bill includes $320 billion to replenish the small business-supporting Paycheck Protection Program, including an allotment for lending by community banks and small lenders; $25 billion for COVID-19-related testing; $75 billion for hospitals; and $60 billion for disaster loans and grants.
Many in Congress are turning their attention now to the next coronavirus relief package. Senate Minority Leader Schumer said this week new legislation should include additional assistance for state and local governments, emergency rental assistance, hazard pay for essential workers, and funds for election reform and the U.S. Postal Service. House Speaker Pelosi has put forward a similar set of priorities, while President Trump has emphasized the need for additional assistance for state and local governments, jobs, and infrastructure. However, Senate Majority Leader Mitch McConnell has expressed concerns about the mounting cost of relief legislation. House Democrats are moving ahead with the next bill, which could take shape and possibly see action by early May.
HUD Allocates Housing Trust Fund Dollars to States
On April 17, HUD released the FY 2020 allocations for the National Housing Trust Fund, totaling $322.5 million, a 23 percent increase over the program's $247.6 million FY 2019 funding level. Because of the increase in funding, only 21 states and the District of Columbia will receive the $3 million small-state minimum compared to 27, including the District of Columbia, in 2019.
Moody's Assesses Ginnie Mae's Pass-Through Assistance Program's Impact on HFAs
Moody's Investors Service published a sector comment this week focusing on Ginnie Mae's Pass-Through Assistance Program related to COVID-19 (PTAP/C19) and its impact on HFA loan servicers. Ginnie Mae established PTAP/C19 to cover principal and interest advances due to investors by loan servicers for single-family loans that have gone into COVID-19-related forbearance.
Moody's says PTAP/C19 is a credit positive for HFAs, especially for those that service larger Ginnie Mae loan portfolios, due to the liquidity support it provides HFAs to make advances on Ginnie Mae loans that have entered COVID-19-related forbearance. Moody's notes that, on the downside, PTAP/C19 will cover only principal and interest payments, not other advances HFAs may be required to make for real estate taxes, homeowner's insurance, and mortgage insurance. Additionally, Moody's believes the fixed interest rate Ginnie Mae will attach to any assistance provided through PTAP/C19 is a negative factor for participating HFAs.
Looking Ahead…
Legislative and Regulatory Activities
NCSHA, State HFA, and Industry Events
April 24 | National Conference of State Legislatures, Housing and Homelessness Webinar
Jennifer Schwartz is speaking during this event.
July 1 | EXTENDED Entry Deadline | NCSHA's 2020 Awards for Program Excellence
Back to NCSHA Washington Report
Only members receive NCSHA Blog and Washington Report.