Washington Report | November 30, 2018
The first housing advocates were probably 19th century public health professionals in Europe and America alarmed by shoddy construction and appalling living conditions in both countries' rapidly industrializing urban centers. In recent years, visionary researchers like the Boston Medical Center's Megan Sandel — who calls affordable housing a "critical vaccine" — have further quantified the commonsense connections between health and housing.
Now, national health care policy may be evolving to more expansively address housing, spurred by innovations in the states, which Axios recently reported "are increasingly using their Medicaid programs to focus on addressing social determinants of health, like access to housing and food, as part of a growing recognition that improving overall population health — and health equity — will have to include interventions beyond the traditional health care system."
The seeds of change were planted in 2015 when the Centers for Medicare & Medicaid Services (part of the U.S Department of Health and Human Services [HHS]) issued an "Informational Bulletin" clarifying the uses of Medicaid to fund certain "housing-related services" under Section 1115 of the Social Security Act. The guidance, wrote the Henry J. Kaiser Family Foundation, "was significant because it recognized the importance of addressing housing needs to meet Medicaid programmatic goals." California, Illinois, Minnesota, and New York are among the states that have utilized "1115 waivers" for housing purposes. Louisiana is another state that has innovated in this area.
The Louisiana Department of Health and the Louisiana Housing Authority (which operates within the Louisiana Housing Corporation) combined Housing Credits and Medicaid funding to provide permanent supportive housing for families displaced by Hurricanes Katrina and Rita.
Independent evaluations of the program have found it led to statistically significant reductions in hospitalizations and emergency department utilization, a 24 percent reduction in Medicaid acute care costs, and for more than half the households, an increase in income following entry into the program.
Even greater opportunities for fusing health and housing solutions through federal–state policy innovations may be within reach. In a speech earlier this month, HHS Secretary Alex Azar sketched out an ambitious vision on behalf of the Administration.
"We believe we could spend less money on healthcare — and, most important, help Americans live healthier lives — if we did a better job of aligning federal health investments with our investments in non-healthcare needs," Azar said. He continued:
"What if we provided solutions for the whole person, including addressing housing, nutrition and other social needs? What if we gave organizations more flexibility so they could pay a beneficiary's rent if they were in unstable housing, or make sure that a diabetic had access to, and could afford, nutritious food? If that sounds like an exciting idea . . . I want you to stay tuned."
Stay tuned we will, while showing policymakers the payoffs of providing states and their HFAs the tools and flexibility to meet interconnected health and housing challenges.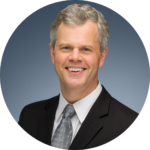 Stockton Williams | Executive Director
---
In This Issue
Tax Action Kicks off with House Bill, Chances of Further Progress Unclear
This week, House Republicans took the first step towards negotiations for an end-of-year tax package by releasing legislation that would extend expiring tax provisions, make technical corrections to the 2017 Tax Cuts and Jobs Act, and address other tax issues related to retirement savings, disaster relief, tax administration, and innovation. The bill includes a provision NCSHA has sought to clarify that preferences and/or restrictions for veterans in Housing Credit properties, including bond-financed properties, are not a violation of the Credit or Bond programs' general public use requirements. The bill also would extend the deduction for private mortgage insurance premiums until December 31, 2018.
Whether the bill advances further is unclear. House leaders originally planned to bring it to the floor today but had to postpone consideration as they currently do not have the votes to pass it with Democratic opposition and some Republican defections and absences. Even with the possibility of House passage next week, Senate approval is far from certain, with several Democratic Senate tax writers publicly expressing doubt about a compromise, especially given the limited time left in this Congress. We will keep you informed of developments.
NCSHA Urges OCC to Ensure CRA Continues to Support Housing Credit and Bond Investments
NCSHA submitted November 19 comments on proposed changes to the Community Reinvestment Act (CRA) regulations the Office of the Comptroller of the Currency announced earlier this year. NCSHA's letter expresses support for modernizing CRA regulations while ensuring that low- and moderate-income communities continue to benefit from banks' CRA activities, including Housing Credit and Bond investments. It also recommends maintaining a separate investment test requiring banks to make equity investments that benefit low- and moderate-income and other underserved markets. More information is available on NCSHA's blog.
House Democrats, Senate Republicans Continue Gains as More Results Are Announced
Based on the most recent election results, the Democrats will hold 235 seats in the House of Representatives at the beginning of the next session of Congress, up from 195 now. Republicans will hold 200 House seats, compared to 240 currently. Republicans will hold 53 Senate seats in the next Congress, a net gain of two seats. There will be 100 new House members and 9 new Senators in the next Congress, with 57 additional House members in only their second term and 30 additional Senators still in their first six-year term.
IRS Announces 2018 Housing Credit National Pool Allocations
On November 19, the Internal Revenue Service published Revenue Procedure 2018-15 announcing its 2018 Low Income Housing Tax Credit (Housing Credit) National Pool allocations. A total of $2.69 million in unused Housing Credit carryovers were placed into a national pool and reallocated to 32 qualified states and Puerto Rico.
HUD Awards $30 Million for Family Unification Program Vouchers
Earlier this week, HUD awarded $30 million to nearly 60 public housing authorities — including HFAs in Kentucky, Michigan, and New Hampshire — to help house youth at risk of homelessness and families whose lack of adequate housing is the primary reason their children are in foster care. The funding, offered through HUD's Family Unification Program (FUP), will make 3,000 vouchers available for families who are unable to secure affordable housing for their children or dependents and for young adults (ages 18–24) who have aged out of the foster care system.
HUD Announces PBCA Contract Extensions
HUD on November 26 announced that it would extend Performance-Based Contract Administration (PBCA) contracts to June 30, 2019, subject to the availability of sufficient appropriations. In an email to PBCA Chief Executive Officers, HUD also announced it is exploring modifications of current contract terms for further extension beyond June 30, 2019, as the Department continues work on a new solicitation for PBCA services. HUD explained it is taking this action to be consistent with the House Appropriations Committee-passed FY 2019 HUD bill that included report language to "engage the PBCAs and re-negotiate the current contracts to achieve savings while ensuring all important tasks are included." HUD also said it will release details on the modification process, which will include consultation with the PBCAs, in the first quarter of 2019.
Senate Advances Kraninger Nomination to Lead the Bureau of Consumer Financial Protection
The Senate Thursday voted narrowly to proceed with OMB official Kathleen Kraninger's nomination to serve as Director of the Bureau of Consumer Financial Protection (BCFB). Republicans and Democrats clashed over Kraninger's qualifications to lead BCFB and her role at OMB in developing and implementing several controversial Trump Administration policies, including its "zero tolerance" immigration policy and its response to Hurricane Maria. The Senate is expected to confirm Kraninger in a final vote next week.
FHFA Finalizes Amendments to FHLB Affordable Housing Program
On November 20, the Federal Housing Finance Agency (FHFA) released a final rule amending the Federal Home Loan Banks' (FHLB) Affordable Housing Program (AHP). The rule gives the FHLBs more flexibility in administering and targeting their AHP programs to meet specific housing needs. It does not include an outcomes-based framework NCSHA, many FHLBs, and others opposed. The FHLBs must comply with most of the final rule's requirements by January 1, 2021, and can implement the rule's provisions sooner if they wish. More information is available on NCSHA's blog.
FHFA Announces 2019 Conforming Loan Limits
The Federal Housing Finance Agency (FHFA) November 27 announced the 2019 conforming loan limits for single-family mortgages purchased and/or guaranteed by Fannie Mae and Freddie Mac. In most areas of the country, the conforming loan limit for 2019 will be $484,350, an increase of over $30,000 from 2018. The increase reflects a nearly seven percent increase in FHFA's Housing Price Index since the third quarter of 2017. The maximum loan limit for high-cost areas, in which 115 percent of the local median home value exceeds the baseline conforming loan limit, will be $726,525. You can view a list of the loan limits for each county here.
Moody's Finds State HFA Sector Outlook Stable
The sector outlook for state HFAs remains stable for 2019, according to a Moody's analysis released November 27. Moody's projects that state HFAs will realize margins of around 11 percent in 2019, a slight decline from 2018 but still healthy. The report cites increased MRB issuance, which Moody's expects to continue in 2019 as interest rates increase, as a major factor in the outlook. Moody's says the increase in MRB-financed loans will add new loans to HFAs' balance sheets, offering a steady stream of income. The full report is available for purchase on Moody's website.
Freddie Mac Allows Sweat Equity to Count as Down Payment for Rural Mortgages
Freddie Mac last week announced that it would expand sweat equity options associated with its Home Possible mortgage program by enabling certain borrowers to cover their entire down payment by providing materials or labor to renovate a house before closing on the property. Prior to the announcement, Freddie Mac allowed borrowers to use sweat equity to cover only a portion of their down payment costs. Freddie Mac is partnering with a number of local rural housing organizations to provide technical assistance and training to help borrowers take advantage of the program's expanded parameters. For more information, please contact Glenn Gallo.
Federal Banking Regulators Propose to Raise Appraisal Requirement Threshold
On November 20, federal banking regulators released a proposed rule that would increase the appraisal exemption for single-family mortgage loans for all federally regulated banks to $400,000 from $250,000. While properties valued at less than $400,000 would no longer require an appraisal, federally regulated banks would need to obtain an evaluation consistent with safe and sound banking practices. The agencies will accept public comments until 60 days after the notice is published in the Federal Register, which is expected shortly. More details can be found in our blog.
SEC Holds Public Meeting on Municipal Securities Disclosure
On December 6, the U.S. Securities and Exchange Commission will host a one-day conference focused on municipal securities disclosure titled "The Road Ahead: Municipal Securities Disclosure in an Evolving Market." NCSHA will attend. For more information and to register for the conference, please visit the conference website. The conference will be webcast from a link on www.sec.gov and the conference website.
Advocates Urged to Look for Housing Impact in Unexpected Places (VT Digger)
Housing Leaders Bullish About Income Averaging (Affordable Housing Finance)
'Opportunity Fund' Managers Favor Urban Areas, Commercial Real Estate (MarketWatch)
HFA News
NCSHA, State HFA, and Industry Events
December 3 | Campaign for Housing and Community Development Funding (CHCDF) Webinar on Funding Outlook for Affordable Housing and Community Development Programs
December 5 – 7 | Housing Assistance Council Rural Housing Conference
Glenn Gallo will participate.
December 6 | Association for the Advancement of Retired Persons Conference on Accessory Dwelling Units
Greg Zagorski will participate.
December 9 – 10 | HFA West Coast Exchange | Seattle, WA
Stockton Williams will participate.
December 10 | Early Registration and Hotel Cutoff for NCSHA 2019 HFA Institute | Washington, DC
January 8 | Mortgage Bankers Association Consumer Affairs Advisory Council Meeting
Stockton Williams will participate.
January 13 – 18 | NCSHA HFA Institute | Washington, DC
January 31 | George W. Bush Presidential Center "Policies to Promote Inclusive Growth" Conference | Dallas, TX
Stockton Williams will participate.
Legislative and Regulatory Activity