Washington Report | November 16, 2018
On November 16, 2017, the House of Representatives approved its version of the Tax Cuts and Jobs Act (H.R.1), which would have crippled the ability of states and local communities to finance affordable housing and other essential infrastructure bay eliminating tax-exempt "private activity" bonds. One year to the day later, affordable housing has momentum on several fronts in the waning, "lame-duck" days of the 115th Congress.
The same day the House acted last year, the Senate Finance Committee passed its version of the tax cut bill, which retained private activity bonds, thanks to the leadership of Senator Hatch (R-UT), Senator Cantwell (D-WA), and other Committee members on both sides of the aisle. The bill that became law one month later did the same.
Then, in March of this year, the FY 2018 "omnibus" appropriations bill included a four-year, 12.5 percent increase in Housing Credit authority — the first expansion in a decade — plus a provision to enable more mixed-income Housing Credit developments through "income averaging" and an historic year-over-year funding increase for the HOME program.
Since then, the ACTION Campaign, the national coalition of more than 2,200 housing organizations co-chaired by NCSHA and Enterprise, has continued to build bipartisan support for the Affordable Housing Credit Improvement Act (H.R. 1661, S. 548), which would further increase and improve the Housing Credit. The HOME Coalition, consisting of 40 national groups convened by NCSHA and supported by more than 1,600 national, state, and local organizations, has continued to build bipartisan support for that essential program.
Our efforts and those of other stakeholders have paid off in putting the Housing Credit and HOME in solid positions amidst the many competing priorities before Congress and the Administration over the next several weeks.
We expect Congress to pass some sort of tax package before it adjourns — and are pushing to further expand Housing Credit production power as part of it. We expect Congress to pass an appropriations bill to fund HUD for the remainder of FY 2019 — and are working to maintain HOME at or near last year's level, which represented a 43 percent increase from FY 2017.
It would have been hard to imagine these opportunities this time last year. They didn't arise by accident. They won't be realized without continued advocacy. Stay tuned for how you can play a role and make a difference at this critical time.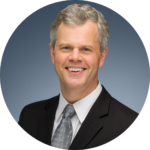 Stockton Williams | Executive Director
---
In This Issue
Democrats Grow House Majority, Win Outstanding AZ Senate Race
According to the latest election results, Democrats have won at least 232 House seats, extending their forthcoming majority by winning some of the House races that were too close to call until recently. Republicans have won 199 seats, with 4 races still outstanding. Democrat Kyrsten Sinema was recently declared the winner in the Arizona Senate race, giving the Democrats at least 47 seats in the Senate in the next Congress, compared to 51 for the Republicans. Two Senate races are yet to be determined. Today, Senate Judiciary Committee Chairman Charles Grassley (R-IA) announced that he plans to become the Finance Committee Chairman in the next Congress, taking over for the retiring Orrin Hatch (R-UT). More election updates are available in NCSHA's election analysis which we will update regularly until all the House, Senate, and Governor races are decided.
Housing Credit Bills Make Post-Election Cosponsorship Gains
The Affordable Housing Tax Credit Act bills (S. 548/H.R. 1661) continue to gain cosponsorship support going into the lame-duck session, which bodes well for our efforts to enact as many provisions from the bills as possible before the close of the year. Since the election, the House bill, H.R. 1661, has gained one additional cosponsor — Representative Barbara Lee (D-CA) — and the Senate bill, S. 548, has gained four additional cosponsors: Senators Doug Jones (D-AL), Kamala Harris (D-CA), Catherine Cortez Masto (D-NV), and Shelley Moore Capito (R-WV). The new additions bring us to 181 House members and 45 Senators.
Treasury and IRS Plan Guidance on Income Averaging and Other Housing-Related Issues
The Treasury Department and IRS have released their 2018–2019 Priority Guidance Plan (PGP), which lists all the guidance projects they plan to undertake between July 2018 and June 2019. Several housing-related issues made the cut, including Housing Credit income averaging, compliance monitoring, and utility allowances; Private Activity Bonds (although no detail is provided on what type of guidance they are planning for bonds); and simplifying the public approval requirements for Mortgage Revenue Bonds. NCSHA has sent several letters to IRS related to these issues requesting guidance or in response to proposed guidance that IRS has previously published. For more information, see our blog post.
IRS Publishes 2019 State Housing Credit and Private Activity Bond Cap Amounts
On November 15, IRS issued Revenue Procedure 2018-57, providing 2019 per-capita and small state minimum volume cap amounts for the Low Income Housing Tax Credit (Housing Credit) and Private Activity Bonds (PABs). The Housing Credit ceiling for 2019 is the greater of roughly $2.76 (specifically, $2.75625) multiplied by the state population or $3,166,875; this is a $.05 increase over the 2018 per-capita amount and an increase of $61,875 for the state minimum. The state ceiling for PABs volume will be the greater of $105 multiplied by the state population or $316,745,000. The per-capita figure is unchanged from 2018, but the state minimum is increased by $6.035 million. More details are available in our blog.
FHA Report Says Greater Clarity Needed on Down Payment Assistance Programs
The Federal Housing Administration (FHA) intends to clarify its policy on down payment assistance, according to its 2018 Report to Congress released yesterday. The report argues that loans with down payment assistance represent a credit risk to FHA's Mutual Mortgage Insurance Fund, noting these loans make up an increasing share of FHA homeownership loans and have higher rates of default than other FHA loans. The report raises concerns that certain government entities are structuring their down payment programs in ways that are designed to provide a financial benefit for the provider but offer little or no real benefit to the borrower, and about entities operating down payment assistance programs on a nationwide basis. More information is available in NCSHA's blog.
FHFA Report Finds Progress in Developing Common MBS and Securitization Platform
A report released this week by the Federal Housing Finance Agency (FHFA) finds that the Government Sponsored Enterprises (GSEs) Fannie Mae and Freddie Mac are on track to begin issuing common mortgage-backed securities (MBS) on a common trading platform by June 3. The common security, known as the Uniform Mortgage-Backed Security (UMBS), will replace the GSEs' current MBS and will be traded through a Common Securitization Platform (CSP) jointly owned and developed by both firms. As part of the transition, Freddie Mac has been utilizing the CSP since November 2016 to sell its current single-family MBS, known as Participation Certificates. The report describes activities FHFA and the GSEs have undertaken to facilitate the GSEs' transition to the UMBS and CSP, including increased market outreach and education, securing needed policy guidance from federal regulators, and working to close the prepayment speed gap between loans in Fannie Mae MBS and loans in Freddie Mac MBS. NCSHA summarized the report in more detail in this blog post.
JCHS Report Highlights Housing Needs of America's Older Adult Population
On November 14, Harvard University's Joint Center for Housing Studies (JCHS) published "Housing America's Older Adults" exploring the housing trends of older adults and identifying challenges that face this growing population. The new report, which supplements JCHS's "State of the Nation's Housing," warns that the "baby boomer" generation (which will soon begin turning 80) will increasingly need more accessible and supportive housing than is currently available. The report also cautions that many households in their 50s and 60s may not be financially prepared for retirement and could be at risk of being unable to meet their housing and healthcare needs in their later years. For more information, please see NCSHA's blog.
NCSHA in the News
Rich Investors Eye Tax-Favored Development Funds (Wall Street Journal)
LIHTC Housing Past Year 30: What This Means for Decision-Makers (Novogradac)
4 Percent Floor Could Finance More Than 65,000 Additional Affordable Rental Homes (Novogradac)
HFA News
NCSHA, State HFA, and Industry Events
November 27 | National Housing Conference Solutions for Affordable Housing Conference
Stockton Williams is speaking at this event.
December 5 – 7 | Housing Assistance Council Rural Housing Conference
Glenn Gallo will participate.
December 10 – 11 | HFA West Coast Exchange (Seattle)
Stockton Williams will participate.
January 13 – 18 | NCSHA HFA Institute | Washington, DC
Legislative and Regulatory Activity