NCSHA Washington Report | October 9, 2020
In other news this past week:
JPMorgan Chase announced a commitment of $30 billion over five years to "address key drivers of the racial wealth divide, reduce systemic racism against Black and Latinx people." The bank says the investment will fund 40,000 additional home loans for Blacks and Latinos; finance 100,000 new rental units; and provide $2 billion in loans to small businesses. "The commitment," according to Axios, "makes the bank by far the largest monetary contributor to efforts by businesses to fight systemic inequality and racism in the U.S."
Avanath Capital Management and MacFarlane Partners, two of the largest Black-owned real estate firms in the country, filed with the Securities and Exchange Commission for an upcoming initial public offering for Aspire Real Estate Investors, which their filing states "will be the first publicly traded [real estate investment trust] to pursue a strategy focused on affordable and workforce multifamily housing." The partners are targeting $1.6 billion in investments, with an early focus on Illinois, Florida, Texas, North Carolina, California, and Michigan.
The Low Income Investment Fund, Stewards of Affordable Housing for the Future, and National Affordable Housing Trust announced a joint venture to raise $1 billion to develop and preserve 10,000 affordable homes over the next five years. "We will listen to residents about not just what they need to survive, but about what they need to thrive, including child care, education, and public transportation," the venture's leaders said, "with specific focus on communities of color."
The Jonathan Rose Companies closed on a $525 million affordable housing "impact acquisition fund with investors focused on climate change, poverty and income inequality, and COVID health concerns." Rose told ImpactAlpha that the fund's investors include major pension funds, universities, foundations, and high net-worth individuals who "see it as a way to directly address social inequities," while earning steady cash flow and realizing "excellent historical returns."
Officials in Connecticut, Mississippi, and Virginia announced more funding for their states' struggling renters and homeowners, and North Carolina leaders announced a new program will go live next week. The moves are part of the expanding efforts by the states — including 34 state housing finance agencies and counting — to stem some of the country's mounting housing hardship.
What else has been happening lately? Wells Fargo and Enterprise announced the six winners of their Housing Affordability Breakthrough Challenge, which aims to identify innovative, scalable ideas for increasing the availability of affordable housing across the country. The housing finance agencies of Florida and Rhode Island became the latest to issue "social bonds," establishing state HFAs in what S&P Global Ratings suggests may be "the fastest-growing segment of the sustainable debt market in 2020" and endure long after COVID-19.
Feel free to return to your regular programming, if you want.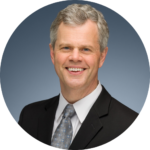 Stockton Williams | Executive Director
NCSHA COVID-19 Resources and Updates
---
In This Issue
---
After a Week of Stops and Starts, Coronavirus Relief Talks Back On for Now
On Tuesday, President Trump announced his administration would step away from negotiations on coronavirus relief legislation, ending negotiations until after the election. He then partially reversed course and urged Congress to pass standalone legislation focused on relief for the airline industry, the Paycheck Protection Program, and individual assistance payments, at which point House Speaker Nancy Pelosi (D-CA) dismissed the idea of standalone legislation without the promise to work on a more comprehensive bill as well. As of this morning, the administration has signaled it is back at the negotiating table to talk about a more comprehensive package. This is good news for housers, as both sides reportedly had included emergency rent and mortgage assistance in their proposals, though the details of that assistance are not yet known.
IRS Announces Housing Credit National Pool Recipients
This week, the Internal Revenue Service published Revenue Procedure 2020-42 (within Internal Revenue Bulletin 2020-41) providing allocations from the 2020 Housing Credit National Pool to 33 qualified states. 2020 is the first year in which states were able to apply for the National Pool via email, rather than mailing hardcopy requests to the IRS (per Revenue Procedure 2019-45).
HUD Publishes HOTMA Proposed Rule and Additional Regulatory Changes
On October 8, HUD published a proposed rule to implement changes in the Housing Choice Voucher (HCV) tenant-based and the Project-Based Voucher (PBV) programs as authorized by the Housing Opportunity Through Modernization Act of 2016 (HOTMA) as well as additional regulatory changes intended to reduce the burden on public housing agencies. This proposed rule codifies the HOTMA provisions implemented in previously published notices, proposes to implement HOTMA provisions that have not yet been implemented, proposes regulatory changes unrelated to HOTMA to the HCV and PBV programs, and eliminates obsolete regulations. Comments to HUD are due on December 7. NCSHA may submit comments. Please send comments for NCSHA to consider to Yvonne Hsu by November 13.
GAO Identifies Potential Improvements to FEMA Disaster Assistance
On September 30, the U.S. Government Accountability Office issued a report on the Individuals and Households Program (IHP) administered by the Federal Emergency Management Agency (FEMA). IHP provides financial assistance for home damages, personal property losses, and other disaster-related expenses, as well as temporary housing assistance. The report analyzes IHP assistance for major disasters in calendar years 2016 through 2018, including the 2016 Louisiana floods; Hurricanes Matthew, Harvey, Irma, Maria, Florence, and Michael; and the 2017 and 2018 California wildfires. The report provides 14 recommendations relating to IHP application streamlining, enhanced communication, FEMA staff training, information sharing, and survey methodology.
NCSHA in the News
With stimulus talks stalled, renters — and landlords — brace for new wave of evictions (NBC News)
What could happen if the state's moratorium on evictions isn't extended beyond Oct. 15 (KIMA CBS 29)
The pandemic will exacerbate the affordable housing gap. Advocates think Pa. tax credits could help. (The Philadelphia Inquirer)
State continues to push for federal funding to help renters (WSIL TV)
Legislative and Regulatory Activities
NCSHA, State HFA, and Industry Events
October 13 – 22 | Affordable Housing Investors Council Fall Summit | Virtual
October 14 | The Salvation Army USA | Webinar
Jennifer Schwartz will speak at this event.
October 16 | National Association of Home Builders' Multifamily Subcommittee | Webinar
Jennifer Schwartz will speak at this event.
October 20 | Technical Assistance Collaborative's 811 PRA Institute | Virtual
Yvonne Hsu will speak at this event.
October 22 | Philadelphia Federal Reserve Bank Webinar on State and Local Eviction Prevention Strategies
Stockton Williams will speak at this event.
October 27 – 29 | NCSHA's 2020 Conference & Showcase | Virtual
November 18 – 20 | AHF Live Virtual Summit
Stockton Williams will speak at this event.
December 1 | The National Housing Conference's Solutions for Affordable Housing Online Convening
Stockton Williams will speak at this event.
December 1 – 2 | Ohio Housing Conference | Virtual
Jennifer Schwartz will speak at this event.
Back to NCSHA Washington Report
Only members receive NCSHA Blog and Washington Report.