NCSHA Washington Report | October 2, 2020
Evictions as actual events are lagging indicators of housing hardship, the tragic endgame, more often than not, after a renter's struggles and sacrifices and, more often than you might think, a landlord's flexibility and forbearance.
Evictions as data points are hard to track and unpack. "We don't even know how many Americans were evicted in 2019," writes Yuliya Panfil, a senior fellow at New America and co-author of a new report on housing loss.
Princeton University's Eviction Lab reports 3.7 million evictions are filed annually. Yet, "despite large numbers of eviction lawsuits filed each year, most are resolved without removal of the resident," according to the National Multifamily Housing Council.
The overwhelming majority of landlords "took practical steps to avoid evicting a tenant whenever possible," according to survey results published last year by the American Sociological Association.
The study also found though that landlords commonly use the threat of eviction to put pressure on renters and collect additional fees, adding to the numbers "facing housing insecurity, fees, and legal sanction, with negative impacts for their sense of home and community."
The point is, federal and state policymakers need evidence of housing hardship in addition to the best available eviction information. That's why NCSHA released a report this week on the large and growing unpaid rent burden bearing down on America's renters and landlords.
The report, produced by STOUT, estimates roughly 10 – 14 million renter households — home to 23 – 34 million renters — were behind on their rent by a total of roughly $12 – $17 billion as of September 14. These renters will owe $25 – $34 billion — not including any fees — by January, when the Centers for Disease Control and Prevention's nationwide eviction moratorium expires.
Half the total unpaid rent burden falls squarely on households in the income ranges that a Yahoo News/YouGov poll found are more likely to have lost employment income and less likely to be able to pay their rent than others.
NCSHA estimates the rent shortfall stands to wreak fiscal havoc beyond the households affected directly: up to $9.2 billion in reduced apartment pay for property managers, maintenance staff, and contractors; up to $4.8 billion in cuts to local revenue for essential services; and up to $3.4 billion in deferred maintenance and delayed repairs necessary to maintain health and safety for renters.
Getting a good handle on unpaid rent relies on accessing the best available data and being transparent about assumptions in the methodology, which the report we released does. The report's estimates of unpaid rent as of September are consistent with an analysis produced for the Mortgage Bankers Association's Research Institute for Housing America. Its estimate of affected renters aligns with numbers from Moody's.
The White House and House Democrats appear to be moving closer to a stimulus agreement. Both sides have proposed significant amounts of funding for emergency renter and homeowner assistance. The evidence of need for it is mounting.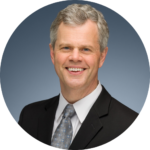 Stockton Williams | Executive Director
NCSHA COVID-19 Resources and Updates
---
In This Issue
---
No Movement on Coronavirus Relief Negotiations, as House Passes Scaled-Back Bill
Throughout the week, House Speaker Nancy Pelosi (D-CA) and Treasury Secretary Steven Mnuchin attempted to find a compromise on coronavirus relief that would be acceptable to both chambers of Congress and the White House. While both sides clearly are searching for common ground, and at times it appeared they could come to agreement, thus far compromise remains elusive. Pelosi and Mnuchin are continuing their talks today. Meanwhile, the House passed on Thursday evening the $2.2 trillion revised version of the HEROES Act, which House leadership released earlier in the week (see NCSHA's blog for details).
The inability to reach agreement is particularly unfortunate, as both sides reportedly included emergency rental and mortgage assistance in their respective offers, in recognition of the importance of housing aid for households struggling because of the coronavirus and related economic crises. However, disagreements regarding other aspects of the overall package have stymied negotiations. Today is the House's last day of session before the election. However, if Pelosi and Mnuchin are able to reach a breakthrough, as appears more likely as of this afternoon, Pelosi will call House members back from the campaign trail for a vote.
Senate Passes, President Signs Continuing Resolution to Keep Government Running Until Dec. 11
On Wednesday, just hours before the September 30 end-of-fiscal-year deadline, the Senate passed the Continuing Resolution (CR) to fund federal government programs at current spending levels for 10 weeks on a bipartisan vote of 84–10, sending the bill to the president's desk. The House passed the bill last week on a 359–57 vote. The president signed the $1.4 trillion funding package shortly after the midnight deadline. While funding briefly lapsed, the Office of Management and Budget had directed federal agencies to continue regular operations; shutdown procedures were not implemented. In addition to keeping the government running until December 11, the bill provides a one-year reauthorization for a number of programs that were set to expire at the end of the fiscal year, including the National Flood Insurance Program. Congress will revisit FY 2021 spending bills after the November election.
HUD Announces Availability of $150 Million for Mainstream Vouchers
Earlier this month, HUD announced the availability of $150 million for Mainstream Vouchers to assist non-elderly persons with disabilities. These previously appropriated funds were authorized by the CARES Act to help public housing agencies (PHAs) respond to COVID-19. PHAs that administer the Housing Choice Voucher program are eligible, including those that do not currently administer Mainstream Vouchers. HUD will accept funding requests on a rolling basis until funds are expended, but no later than December 31. The notice also provides additional waivers and alternative requirements to the Mainstream Voucher program as authorized by the CARES Act.
HUD Finalizes Section 3 Rule
On September 29, HUD published the long-awaited Section 3 final rule. Section 3 of the Housing and Urban Development Act of 1968, as amended by the Housing and Community Development Act of 1992, establishes requirements for HUD funding recipients to extend employment and contracting opportunities to low- and very low-income communities. The final rule updates HUD's Section 3 regulations to establish stronger incentives for employers to retain and invest in low- and very low-income workers, streamline reporting requirements, provide for program-specific oversight, and clarify the obligations of entities covered by Section 3. NCSHA submitted a comment letter on the proposed rule when it was issued on April 5, 2019. This final rule puts in place the first policy change to the program since 1994; it goes into effect on November 30.
Financial Stability Oversight Council Endorses FHFA Capital Rule
Last Friday the Financial Stability Oversight Council (FSOC) issued a statement in support of the Federal Housing Finance Agency's proposed regulatory capital framework for Fannie Mae and Freddie Mac (the Enterprises). The statement says the proposed rule represents a significant step by FHFA to address the council's recommendation, from its 2019 Annual Report, that FHFA continue to develop capital and other prudential requirements for the Enterprises. It also encourages FHFA to consider alternative approaches for more dynamically calibrating needed capital buffers and to ensure high-quality capital by implementing regulatory capital definitions similar to those in the U.S. banking framework. The FSOC was established under the Dodd-Frank Wall Street Reform and Consumer Protection Act and is charged with identifying risks to the U.S. financial system's stability and promoting market discipline.
NCSHA in the News
Renters Will Owe Up to $34 Billion in Back Rent by January (Affordable Housing Finance)
$34 Billion Owed in Past-Due Rent by 2021, Report Says (Housing Online Weekly)
Renters Will Owe Up to $34 Billion in Back Rent by January (Multifamily Executive)
'On the precipice': How the cratering economy became a second public health crisis (Politico)
In PA, few experience eviction relief and still face mounting debt (Generocity)
Lawmaker holds town hall on evictions as thousands may be filed in 2021 (WMBF News)
Legislative and Regulatory Activities
NCSHA, State HFA, and Industry Events
October 13 – 22 | Affordable Housing Investors Council Fall Summit | Virtual
October 20 | Technical Assistance Collaborative's 811 PRA Institute | Virtual
Yvonne Hsu will speak at this event.
October 22 | Philadelphia Federal Reserve Bank Webinar on State and Local Eviction Prevention Strategies
Stockton Williams will speak at this event.
October 27 – 29 | NCSHA's 2020 Conference & Showcase | Virtual
November 18 – 20 | AHF Live Virtual Summit
Stockton Williams will speak at this event.
December 1 | The National Housing Conference's Solutions for Affordable Housing Online Convening
Stockton Williams will speak at this event.
December 1 – 2 | Ohio Housing Conference | Virtual
Jennifer Schwartz will speak at this event.
Back to NCSHA Washington Report
Only members receive NCSHA Blog and Washington Report.