NCSHA Washington Report | November 6, 2020
In a polarized political environment with a gridlocked federal government, how can the country meet national challenges that play out differently from state to state?
In housing, it can work through pragmatic, publicly accountable enterprises who have shown they deliver consistent results in the different economic conditions and political environments where they operate.
Like state housing finance agencies.
A wave of new reports and analyses shows how well-positioned state HFAs are to play a central role in the nation's next steps to alleviate the housing fallout from the coronavirus and address the long-running racial inequities in the housing market.
The foundation is financial and management strength that distinguishes state HFAs among public-purpose agencies of all kinds.
Fitch Ratings' 2020 comprehensive review of state HFA financials, published in September, found five consecutive years of significant and "consistent growth [that] can be attributed to favorable operations and the upfront profit generated from the sale of loans as well as a period of strong asset quality and prudent investment."
According to an October research note from S&P Global Ratings, "The creditworthiness of HFA single-family and multifamily programs remains strong and stable despite ongoing economic challenges for some borrowers." Moody's recently reported "state HFA delinquencies continue to decline."
For state HFAs, sound business practices are the basis for a mission focus that distinguishes them among financiers of affordable housing.
The 2019 State HFA Factbook shows state HFAs serve lower-income borrowers, purchasing more modestly-priced homes, with smaller mortgages than the typical lenders serving low- and moderate-income borrowers.
State HFAs for years have matched or beaten the mortgage industry overall in serving households of color, even though they mostly serve lower-income and first-time buyers with more challenged credit. They are also the largest provider of down payment assistance to lower-income home buyers, which research suggests is essential for increasing homeownership for households of color.
Financial strength + public purpose = scale. State HFAs have increased their homeownership financing 328 percent since 2010, to $31.6 billion in 2019, and have expanded their rental housing financing by 150 percent since 2010, to $10.3 billion last year.
So, when disaster strikes, whether it's a devastating weather event or a once-in-a-century pandemic, governors and state legislatures often turn to their HFAs. Thirty-eight and counting are running pandemic response housing assistance programs with aggregate funding of more than $1.5 billion. Your state's HFA also probably administers federal rental assistance, grant funds, and Housing Credits.
There are plenty of things to argue about in American politics and public policy. The best system for getting housing help to the places that need it isn't one of them.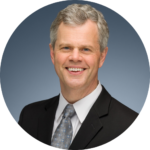 Stockton Williams | Executive Director
State HFA Emergency Housing Assistance
---
In This Issue
---
NCSHA Analyzes Election Results
On November 4, NCSHA published an election analysis based on results reported as of its writing. It appears now that Joe Biden has been elected President. Senate control is not yet determined, with Democrats and Republicans each holding 48 seats, and four seats not yet decided — including two Georgia Senate races subject to January 5 run-off elections. The House's Democratic 19-seat majority looks like it will decrease by approximately 5–10 seats, with 33 elections not yet decided. NCSHA's updated election analysis discusses the latest developments and a separate memorandum describes the housing policy implications of a potential Biden presidency.
IRS Publishes Proposed Average Income Test Regulations
On October 29, the IRS published for public comment a notice of proposed rulemaking on the Housing Credit Average Income Test (AIT) minimum set-aside. The regulations, once finalized, would provide guidance on implementing the AIT, as established by the Consolidated Appropriations Act of 2018, which allows owners of Housing Credit properties to elect to serve households earning as much as 80 percent of area median income (AMI), as long as the income designations of the property's units average no more than 60 percent of AMI. Comments on the proposed rule are due December 29. NCSHA will be submitting comments. Please send input to Jennifer Schwartz by December 1. More information about the proposed rule can be found in our blog post.
IRS Extends Ability to Conduct Private Activity Bond Public Hearings by Teleconference
In response to the continuing COVID-19 pandemic, IRS published Revenue Procedure 2020-49 this week providing temporary guidance on the statutory public approval requirement for tax-exempt qualified private activity bonds. The revenue procedure extends the time period during which telephonic hearings satisfy the public approval requirement from December 31, 2020, until September 30, 2021. NCSHA continues to urge IRS to provide similar guidance allowing telephonic hearings to satisfy the public approval requirement for Housing Credit qualified allocation plans.
IRS Announces 2021 Housing Credit and Bond Per Capita and State Minimum Changes
In case you missed it, the Internal Revenue Service on October 26 issued Revenue Procedure 2020-45, providing the 2021 per capita and small state minimum levels for the Housing Credit and Private Activity Bond (PAB) volume caps. In 2021, states will receive the greater of $2.8125 per capita or $3,245,625 in Housing Credit authority. The Housing Credit per capita amount is the same as it was in 2020, but the small state minimum increased from $3,217,500. The PAB volume cap in 2021 is the greater of $110 per capita or $324,995,000, an increase over 2020 when the PAB volume cap was $105 per capita or $321,775,000.
Court Stops HUD Disparate Impact Rule
On October 25, a Massachusetts district court judge issued a preliminary injunction blocking implementation of HUD's disparate impact final rule, which made changes to the burden-shifting legal framework associated with the Fair Housing Act's Discriminatory Effects Standard. The judge's ruling means HUD will not be able to implement the rule, which otherwise would have gone into effect October 26, until the legal challenge is resolved. Fair housing advocates have objected to the rule, which they maintain will make it harder for plaintiffs to establish a case in instances of alleged disparate impact discrimination. For more information on the disparate impact rule, see NCSHA's blog post, published after the proposed rule was issued in August.
FHFA Annual Report Concludes Fannie Mae, Freddie Mac Met 2019 Affordable Housing Obligations
Fannie Mae and Freddie Mac met their single-family and multifamily affordable housing goals in 2019, according to the Federal Housing Finance Agency's Annual Housing Report 2020, released last week. FHFA determined the Enterprises' purchases of mortgages exceeded the benchmarks for all the 2019 housing goals. The report also concluded both Enterprises complied with their 2019 Duty-to-Serve requirements in all three underserved markets (manufactured housing, preservation, and rural housing).
NCSHA in the News
CalHFA Program Produces More Affordable Housing at Less Cost (Affordable Housing Finance)
Order Aims to Help Struggling Renters (Lenoir News-Topic)
Break Down the Election Results at AHF Live (Affordable Housing Finance)
Falling through the cracks: Pandemic worsens Santa Fe's housing crisis (Santa Fe New Mexican)
Agency to help New Mexicans behind on rent, mortgage payments (Santa Fe New Mexican)
The Pandemic Has Exacerbated Housing Instability for Renters of Color (Center for American Progress)
IRS Floats Rule Allowing Housing Credits for Poorer Tenants (Law 360)
North Carolina Gov. Cooper Signs Order Preventing Evictions (Spectrum News 1)
With the eviction moratorium expiring and foreclosures looming, expect a housing crisis (Daytona Beach News-Journal)
Halt on evictions in NC extended until Dec. 31 on governor's executive order (Winston-Salem Journal)
State offers grants to help with housing payments (Roswell Daily Record)
Legislative and Regulatory Activities
NCSHA, State HFA, and Industry Events
November 18 – 20 | AHF Live | Chicago, IL
Stockton Williams will speak at this event.
November 19 | Joint Center for Housing Studies of Harvard University's State of the Nation's Housing 2020 | Virtual Release
November 20 | National Housing Conference Webinar: HFAs' Role in Addressing Affordable Housing Challenges
CalHFA Executive Director and NCSHA Board Immediate Past Chair Tia Boatman Patterson and Michigan State Housing Development Authority CFO Jeffrey Sykes are the featured speakers.
December 1 | The National Housing Conference's Solutions for Affordable Housing Online Convening
Stockton Williams will speak at this event.
December 1 – 2 | Ohio Housing Conference | Virtual
Jennifer Schwartz will speak at this event.
Back to NCSHA Washington Report
Only members receive NCSHA Blog and Washington Report.