NCSHA Washington Report | November 22, 2019
In the late '90s and early 2000s, HUD turned to state HFAs and local public housing authorities (PHAs) for help meeting a responsibility the department was unequipped to address itself: ensuring the effective administration of its "project-based" rental assistance. [Full Report | Landing Page]
For the past two decades, state HFAs and local PHAs have served as "performance-based contract administrators" (PBCAs) for hundreds of thousands of apartments that are home to residents with an average income of under $12,000.
They process payments to landlords and ensure rents are appropriate. They visit properties to verify they are in decent condition. They respond to health and safety issues experienced by residents.
HUD gives PBCAs high marks in meeting these responsibilities. Fewer than 5 percent of the more than 31,000 properties PBCAs oversee are "high risk" or "troubled." Ninety-five percent passed their most recent HUD property inspections. Ninety-two percent received "satisfactory or above" ratings on their most recent management and occupancy reviews.
The Senate Appropriations Committee's report accompanying its version of HUD's FY 2020 THUD funding bill points out, "PBCAs are integral to the Department's efforts to be more effective and efficient in the oversight and monitoring of this program, reduce improper payments, protect tenants, and ensure properties are well maintained."
Despite these successes, PBCAs and their portfolios have had to endure years of uncertainty due to bid protests, funding constraints, inconsistent federal oversight, and HUD's complicated process for developing a framework for new contracts.
HUD has tried to prevent each state from having its own PBCA, cut back the critical services the agencies provide, and allow private contractors to do the job — the last of which is prohibited by the Housing Act of 1937. HUD's multifamily policy staff acknowledged the last point in a 2009 memo from then-Deputy Assistant Secretary for Multifamily Housing Carol Galante. The department's general counsel had a different view.
This week, the House Financial Services Subcommittee on Housing, Community Development, and Insurance held a hearing to explore ways to strengthen HUD-subsidized and public housing. Oregon HCS Executive Director and NCSHA Secretary/Treasurer Margaret Salazar represented her agency and the 32 other state HFAs that collectively provide PBCA services for more than 15,000 rental assistance contracts nationwide.
Margaret eloquently described how Oregon HCS serves as an accessible touchpoint for more than 9,700 residents in her state; provides "early warning" intervention when problems arise; and brings a formidable financing capacity lacking at HUD (or any for-profit would-be PBCA) to shore up properties in need.
Speaking for the state HFAs that have delivered for HUD and the federal taxpayer for decades, Margaret urged the subcommittee not to allow HUD to make short-sighted changes to the well-established PBCA system that would put affordable housing properties and their residents at risk.
The homes of some of the poorest people in America are no place to experiment with a financial race to the bottom.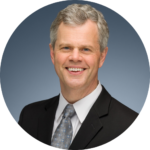 Stockton Williams | Executive Director
---
In This Issue
---
Washington State HFC Appoints Walker Executive Director
The Washington State Housing Finance Commission has named Steve Walker as its new executive director after a nationwide search. Walker returns to the commission, where he was director of multifamily housing and community facilities until 2013, after most recently leading the City of Seattle Office of Housing. Walker has dedicated his 30-year career to affordable housing and community development, beginning with homeless housing in New York City. He then directed housing programs for a nonprofit in his native northern California before coming to Seattle. He will step into the shoes of founding director Kim Herman, who retires this year after 36 years at the commission's helm.
Salazar Testifies Before Housing Subcommittee on HUD Housing, PBCA Issues
Oregon Housing and Community Services Director and NCSHA Secretary/Treasurer Margaret Salazar on November 20 testified at a House Financial Services Subcommittee on Housing, Community Development, and Insurance hearing on tenant health and safety in HUD-assisted housing. Salazar described the effectiveness and results state HFAs and local public housing authorities have delivered as performance-based contract administrators (PBCAs) in reducing improper payments, protecting tenants, and ensuring properties are well maintained. She urged the subcommittee to ensure HUD does not allow for-profit commercial entities that lack the mission and resources of state HFAs to take on PBCA responsibilities for managing these critical community assets, supporting portions of a discussion draft the committee published in advance of the hearing.
Other witnesses included Susan Rollins, executive director of the Housing Authority of St. Louis County; Deborah Thrope, deputy director at the National Housing Law Project; Geraldine Collins, board president of the National Alliance of HUD Tenants; Shalonda Rivers, president and resident of the 22nd Avenue Apartment Tenants Association; and Orlando Cabrera, partner at Arnall Golden Gregory. The witnesses' written testimony and video of the hearing are available here. Read NCSHA's statement.
HUD Awards $131 Million to HFAs, Other Agencies to House Persons with Disabilities
HUD on November 20 awarded $131 million in grants through the Mainstream Housing Choice Voucher Program to HFAs in Idaho, Indiana, Kentucky, Louisiana, New Hampshire, New York, and Vermont, along with more than 300 other local and state agencies. According to HUD's announcement, grantees will use these funds to provide affordable housing to approximately 18,000 non-elderly persons living with disabilities.
Congress Passes Short-Term Continuing Resolution
The Senate on Thursday voted 74–20 in favor of, and President Trump signed, a continuing resolution (CR) to fund the federal government through December 20. The House passed the new CR on Tuesday, by a vote of 231–192. Congress and the administration now have four weeks to finalize Fiscal Year 2020 spending bills. They must still negotiate overall funding levels among the 12 bills and then the differences between the House and Senate versions of each bill. Another continuing resolution is a strong possibility.
House Passes CDBG–DR Authorization
The House of Representatives on November 18 advanced by a vote of 290–118 the Reforming Disaster Recovery Act of 2019 (H.R. 3702). The legislation, introduced by Representatives Al Green (D-TX) and Ann Wagner (R-MO), would strengthen and permanently authorize HUD's Community Development Block Grant – Disaster Recovery (CDBG-DR) program. If enacted, the bill would direct HUD to issue regulations for the CDBG–DR program; prioritize funds for low- and moderate-income disaster survivors; create a set-aside for disaster mitigation activities; set timelines for allocations, action plans, and grant agreements; create a capacity-building and technical assistance set-aside for grantees; and direct HUD to issue a compilation of best practices and model language for action plans. The bill passed out of the House Financial Services Committee this summer with unanimous support. Senators Brian Schatz (D-HI) and Todd Young (R-IN) have introduced companion legislation (S. 2301) which has been referred to the Senate Banking, Housing, and Urban Affairs Committee for consideration.
Montgomery, Other HUD Nominees Testify at Senate Banking Committee Hearing
The Senate Banking Committee on Wednesday held a hearing on Brian Montgomery's nomination to Deputy Secretary of HUD. Montgomery, who is HUD Assistant Secretary for Housing and FHA Commissioner, currently is serving as Acting Deputy Secretary. During the nomination hearing, committee members questioned Montgomery on housing finance reform, HUD's proposed changes to the disparate impact rule, HUD's plan to allow homeless shelters to consider gender in admissions criteria, and the Housing Trust Fund.
The hearing also addressed the nominations of David Woll to HUD Assistant Secretary of the Office of Community Planning and Development and John Bobbitt to HUD Assistant Secretary for Administration. The committee likely will vote on these nominations at a later date.
House Financial Services Chair Waters, Senator Harris Introduce Legislation to Provide $100 Billion to Affordable Housing Programs
House Financial Services Chairwoman Maxine Waters (D-CA) and Senator Kamala Harris (D-CA) introduced companion bills late this week to provide $100 billion for various affordable housing programs, including $70 billion for the Public Housing Capital Fund, $10 billion for the Community Development Block Grant program, $5 billion for the HOME Investment Partnerships program, $5 billion for the Housing Trust Fund, $2.5 billion for Section 811 Housing for Persons with Disabilities, and $2.5 billion for Section 202 Housing for the Elderly. Chairwoman Waters first discussed an earlier draft of this legislation during a committee hearing in April on affordable housing as infrastructure.
FHFA Extends RFI Deadline on Fannie Mae, Freddie Mac UMBS Pooling Practices
The Federal Housing Finance Agency (FHFA) announced Monday that it is extending to January 21 the comment deadline for its Request for Input (RFI) on Fannie Mae and Freddie Mac's mortgage-backed securities loan-pooling practices. As NCSHA previously reported, FHFA published the RFI to increase the market for the newly launched common Uniform Mortgage Backed Security by requiring more Fannie Mae- and Freddie Mac-backed loans to be channeled into larger multi-issuer loan pools. FHFA has asked for comments on whether it should place limits on the issuance of specified pools, a type of pool frequently used to securitize HFA program loans so HFAs can receive more competitive pricing for their loans. NCSHA intends to comment on the RFI on behalf of all HFAs. Please send input you would like NCSHA to consider to Greg Zagorski by December 3.
FHFA to Re-Issue GSE Proposed Capital Rule in 2020
Sometime in 2020, FHFA will re-propose in its entirety its proposed capital requirements for Fannie Mae and Freddie Mac, the agency announced Tuesday. The 2018 proposal established a new minimum leverage ratio for Fannie Mae and Freddie Mac and a new framework for measuring the amount of risk-based capital the firms would have to maintain for the various mortgages and other assets they hold. While the proposal was never finalized, and would not have taken effect until Fannie Mae and Freddie Mac left conservatorship, it has shaped the firms' business decisions in recent years. FHFA said it is re-writing the proposal to reflect new assumptions about Fannie Mae and Freddie Mac's futures, to address issues raised during the first rulemaking, and to better prepare the firms to exit conservatorship.
CohnReznick Reports on Record Housing Credit Investment
This week, CohnReznick's Tax Credit Investment Services team released its 2019 Housing Tax Credit Investments: Investment and Operational Performance report, with updated data on Housing Credit performance based on its survey of syndicators and direct investors, covering 21,000 Housing Credit properties. CohnReznick finds the Housing Credit equity market reached an all-time high of $16.4 billion in 2018. The Housing Credit foreclosure rate remains extremely low, with just 0.65 percent of properties having ever gone through foreclosure in the program's 33-year history. The report includes analyses of trends in occupancy rates, fund investment performance, yield variance, per-unit cash flow, debt coverage ratio, and operating expenses. For more information, see our blog.
NCSHA in the News
NCSHA, EIG Publish Three Case Studies on Affordable Housing in Opportunity Zones (NH&RA HousingOnline Weekly)
Opportunity Zone Investments Create Affordable Homes, Support Community Revitalization (NAAHL)
Legislative and Regulatory Activities
NCSHA, State HFA, and Industry Events
December 2 | American Bar Association Forum on Affordable Housing and Community Development Law, "Income Averaging in LIHTC Projects — Where Are We Now?" | Webinar
Jennifer Schwartz will speak at this event.
December 5 – 6 | Novogradac 2019 Tax Credit Housing Finance Conference | Las Vegas
Jennifer Schwartz will speak at this event.
December 9 | Early Registration and Hotel Group Rate Cutoff | NCSHA's HFA Institute 2020
January 12 – 17 | NCSHA's HFA Institute 2020 | Washington, DC
March 9 – 11 | NCSHA Legislative Conference | Washington, DC
Back to NCSHA Washington Report
Only members receive NCSHA Blog and Washington Report.