NCSHA Washington Report | November 13, 2020
For as long as there have been investors, there have been "socially responsible" investors, motivated to make decisions with their money based on personal values as well as financial returns. Today, something like a quarter of all professionally managed assets worldwide — more than $20 trillion — are classified as "ESG" holdings, suggesting a shift in how valuations ostensibly reflect environmental, social, and governance outcomes.
Affordable housing finance has been an important part of the "E" for more than 15 years, through Enterprise's Green Communities initiatives, Fannie Mae's Green Financing activities, and state HFA efforts to encourage green building through their Housing Credit programs — not to mention New York State's ground-breaking green bond issuance in 2016.
Now the "S" is emerging as a driver of investor demand for HFA and other affordable housing financing. A panel at the Fannie Mae HFA and CDFI Summit last week summarized the state of play. Morgan Stanley's Geoff Proulx reported sustainability and social issuance for affordable housing has more than quadrupled since 2015 to more than $4 billion so far this year.
While most of the ESG activity to date has been for multifamily housing bonds, the past few months have seen the first issuance of state HFA single-family bonds designated as Social Bonds, from Florida, Rhode Island, and New York. In each case, Proulx said, the Social Bonds designation was used to increase investor interest in the state HFA offerings.
Perhaps the clearest sign of growing investor demand for Social Bonds is the escalating competition for their business. Freddie Mac in September announced its "first Social Impact Bonds offering that goes deeper into our mission of supporting affordable housing… to finance rental properties in 28 states that serve low- to very low-income residents."
That same month, Bank of America rolled out a $2 billion Equality Progress Sustainability Bond to fund housing and small businesses largely in Black and Hispanic communities. In mid-October, Morgan Stanley issued $1 billion of Social Bonds to support affordable housing. Two weeks ago, Citi announced a $2.5 billion Affordable Housing Bond to fund affordable apartment construction and rehabilitation.
Skeptics who sniff old wine in new bottles may be missing the point. If customers and capital markets now clearly favor a product you've been making for decades, why not adjust marketing to meet demand?
And it will take more than just marketing. Credibility with serious social investors depends on meeting best practices and standards, such as the Social Bond Principles of the International Capital Market Association. (There's competition among ESG gatekeepers, too, at the moment, which eventually should sort itself out.)
Then there's disclosure. "Companies will need to communicate very differently with their investors," writes ESG fund manager Georg Kell. "And if that message is to be heard by the capital markets, it will have to come through financial statements, quarterly earnings calls, and investor briefings — not sustainability reports."
Opportunity seemingly abounds for those who can meet the moment. As Morgan Stanley's Proulx says, "Whether it be Housing Credit rental developments or first-time homebuyer programs, HFAs are providing measurable outcomes that ESG investors value."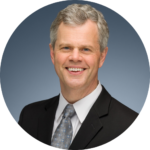 Stockton Williams | Executive Director
State HFA Emergency Housing Assistance
---
In This Issue
---
Miller to Serve as Kentucky Housing Corporation Executive Director
The Board of Directors of the Kentucky Housing Corporation yesterday named Winston Miller as KHC's new executive director, beginning November 16. Miller will replace Lisa Beran, KHC's former general counsel, who has served as interim director for more than a year. Currently the deputy secretary of Kentucky's Finance and Administration Cabinet, Miller has served as a proxy for Secretary Holly M. Johnson on the KHC Board of Directors since January 2020. Before joining the Finance and Administration Cabinet, Miller practiced law with Frost Brown Todd in Louisville.
NCSHA Welcomes New Members
These organizations have joined NCSHA as affiliate members since July: Bay Senior Management; Beyond Shelter, Inc.; Brooks Systems LLC; D.A. Davidson & Co.; Framework Homeownership; HCGA Consulting Partners; National Housing Conference; Oppidan Investment Company; Sit Investment Associates, Inc.; UrbanFootprint; and Walker & Dunlop / Apprise by Walker & Dunlop. If you work with a partner interested in joining NCSHA, please contact Phaedra Stoger.
Additional Election Results Announced
Over the last several days, Senate incumbents Dan Sullivan (R-AK) and Thom Tillis (R-NC) were projected to prevail in their elections, guaranteeing the Republicans at least 50 Senate seats in the 117th Congress, which takes office in January. Two other Republican incumbents face January run-off elections in Georgia. Additional House races have also been called. With 15 more House elections to be decided, it appears Republicans will gain between 5 and 12 seats, possibly leading to the Democrats' smallest House margin in more than 50 years.
Post-Election Session Agenda Develops
Congress is turning its attention to an ambitious agenda for the "lame-duck" session, featuring must-pass appropriations legislation to keep the government funded after the current continuing resolution expires December 11, more negotiations over coronavirus relief, and the possibility of an end-of-year tax package all on the table. Significant barriers remain to finishing action on these bills, however, including the short timeline before Congress is scheduled to end its legislative work for the year and remaining strong disagreements about the bills' sizes, scopes, and terms.
In addition to pursuing rental assistance funding in coronavirus relief legislation, NCSHA is focused on advancing our tax priorities if a tax bill appears possible, with special emphasis on fixing the four percent minimum rate for bond-financed Housing Credit properties and additional disaster Housing Credits to help with rebuilding after the significant damage from natural disasters in many states.
Senate Appropriators Release FY 2021 Funding Bills
The Senate Committee on Appropriations released all 12 of its fiscal year (FY) 2021 spending bills, including THUD, earlier this week. The Senate THUD bill provides $48.782 billion for HUD, including $1.375 billion for the HOME Investment Partnerships Program and $13 billion for Project-Based Section 8 — $1.8 billion, $325 million, and $48 million below the House-passed version, respectively. The committee is not expected to mark up any of its bills, a departure from the regular appropriations process. Both House Speaker Nancy Pelosi (D-CA) and Senate Majority Leader Mitch McConnell (R-KY) have said they want to complete work on the FY 21 bills during the lame-duck session, giving them just a little over two legislative weeks to negotiate the differences between the House and Senate bills. If they cannot accomplish this, another continuing resolution keeping the government open through early next year is likely. See NCSHA's budget chart here.
HUD Launching Another Round of Section 8 Coronavirus Supplemental Payments
HUD is anticipating the release of a second round of COVID-19 Supplemental Payments soon for the Housing Choice Voucher and Mainstream programs. HUD is revising Housing Notice 2020-08 to establish a second request window and provide updates to the submission requirements. This upcoming notice will provide a mechanism for owners to receive payment for COVID-19-related expenses in addition to funding received under the terms of their current rental assistance contracts. The request period will cover expenses incurred through November 30 and will require owners to apply by December 11.
FHA Proposed Rule Would Allow Lenders to Use Private Flood Insurance on FHA-Insured Loans
On November 10, the Federal Housing Administration (FHA) released a proposed rule that would allow lenders to accept private flood insurance policies for insured loans for single-family homes located in FEMA-designated Special Flood Hazard Areas (SFHAs), when flood insurance is required by FHA. Current law requires owners of properties in SFHAs to purchase flood insurance as a condition of receiving a mortgage backed by the GSEs, VA, USDA, or FHA. Comments on the proposed rule will be due 60 days from the publication date in the Federal Register, which is pending.
Federal Judge Stops Public Charge Rule
On November 2, an Illinois District Court judge vacated the Department of Homeland Security's final public charge rule, which authorized federal officials to deny admission to immigrants who might need public assistance, including housing vouchers and public housing. The judge said the rule exceeded the authority of the executive branch. The final rule amended the definition of a 'public charge' to include additional federal assistance benefits, including housing, food, and Medicaid, on the list of programs federal officials could determine make a person primarily dependent on the government for subsistence — and therefore ineligible for admission to the United States.
GAO Calls for Additional Oversight of Opportunity Zone Data
On November 9, the U.S. Government Accountability Office (GAO) issued a report on the Opportunity Zone (OZ) incentive suggesting that improved oversight is needed to effectively evaluate performance. The report recommends Congress provide the Treasury Department with the authority and responsibility to collect data and to report on OZ performance. GAO also recommends Congress consider identifying questions it wants Treasury to address in order to help guide data collection and performance reporting.
NCSHA in the News
Moms Will Make or Break Retailers' Holiday: What She Will Be Shopping For (Forbes)
An Investor's Guide to Qualified Opportunity Funds (Motley Fool)
CONNECT program helps Santa Fe-area residents access aid (Santa Fe New Mexican)
'I don't think we've seen the worst.' Housing instability exacerbates COVID-19 for thousands (The Charlotte Observer)
Legislative and Regulatory Activities
NCSHA, State HFA, and Industry Events
Back to NCSHA Washington Report
Only members receive NCSHA Blog and Washington Report.