NCSHA Washington Report | May 31, 2019
The Consumer Financial Protection Bureau last week published the list of regulatory items it expects to work on over the next year. The GSE qualified mortgage "patch" we covered a couple weeks ago is on the agenda. Another priority for the bureau is Property Assessed Clean Energy (PACE) financing, which enables residential and commercial property owners to fund energy improvements through an add-on to their property tax bills.
PACE has been controversial since Berkeley, CA, became the first city to offer it in 2008. Proponents cite research showing homes with PACE upgrades sell for more than homes without them and recover a greater share of improvement costs. They point out that PACE is authorized in 36 states and currently operational in 20, plus Washington, D.C.
Some national housing and consumer groups contend PACE programs impair lender collateral — property taxes are generally senior to first mortgages — and lack basic consumer protections. "PACE loans often have little connection to the promised energy savings either due to overzealous or deceptive marketing, or consumer usage patterns that undermine the expected cost savings," they argue.
FHA in 2017 issued a Mortgagee Letter stating it would not insure loans on homes with PACE liens, reversing the agency's 2016 policy of allowing them under certain conditions. Congress last year passed legislation directing CFPB to prescribe regulations for PACE similar to the "Ability-to-Repay" rules for home mortgage loans.
There are resources for cutting low-income energy costs besides consumer financing, including from state HFAs: 21 run energy efficiency programs, 17 fund weatherization services, and 12 offer home energy assistance.
Texas DHCA was part of a team that received a national award this month from the U.S. Department of Energy for a low- and moderate-income community solar initiative. Vermont HFA won an NCSHA Annual Award for Program Excellence last year for its state tax credit that provides down payment assistance for the purchase of energy-efficient manufactured homes. New York State HCR issued $609 million in "green bonds" to fund nearly 2,900 energy-efficient units last year, building on its reputation as a "global leader" in climate finance.
Energy efficiency can attract funding for housing from new sources, too. The American Council for an Energy Efficient Economy found that energy utilities serving 51 metro areas spent $290 million on multifamily initiatives in 2015, almost triple what they spent four years before. Stewards of Affordable Housing for the Future reports that its member owners of affordable apartments "have received an average of $750 per unit in utility incentives and are seeing annual utility bill savings of more than $125/unit at properties that have participated in utility programs."
While there are encouraging trends in overall household energy use, "25 million households — including 11 million with children — reported reducing or forgoing food or medicine to pay for energy-related household expenses in 2015," according to the Harvard Joint Center for Housing Studies. Housing-focused financing can help, but needs to protect borrowers first.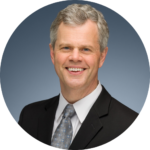 Stockton Williams | Executive Director
---
In This Issue
---
HUD Releases FY 2019 Housing Counseling NOFA
HUD issued May 24 a Notice of Funding Availability (NOFA) for its Housing Counseling Grant Program for FY 2019. HUD expects to award $43 million to approximately 250 recipients. For FY 2018, HUD awarded $47 million in grant funding to 255 housing counseling agencies, including just over $9 million combined to 17 state HFAs. The deadline to apply is July 1.
CDFI Fund Awards New Markets Tax Credits
The U.S. Treasury's Community Development Financial Institutions Fund (CDFI Fund) announced May 23 that it awarded $3.5 billion in Calendar Year 2018 New Markets Tax Credits to 73 Community Development Entities (CDEs), including at least three sponsored by state HFAs: the Colorado Growth and Revitalization Fund, LLC, the Pennsylvania Commonwealth Cornerstone Group, and the New Mexico Finance New Mexico LLC, which received $55 million, $55 million, and $40 million, respectively. The awardees were selected from a pool of 214 applicants that requested an aggregate total of $14.8 billion in tax credit allocation authority. The CDFI Fund estimates these award recipients will invest approximately $2.6 billion in businesses in low-income communities and approximately $809 million in real estate projects in low-income communities. It also estimates the recipients will invest approximately $2.6 billion in urban areas and $682 million in rural areas.
Flood Insurance Program Extended Until June 14
The U.S. House of Representatives on Tuesday voted unanimously to extend the authorization for the National Flood Insurance Program (NFIP) by two weeks until June 14. NFIP's authorization was previously scheduled to expire today. House leadership had tried to pass the two-week extension by unanimous consent earlier in the week, but Rep. Thomas Massie (R-KY) objected. The House is currently in a pro forma session, which means it can't vote on legislation but can pass bills by unanimous consent. Individual House Republicans also blocked on three separate occasions House leaders' efforts to pass a disaster relief bill that would extend NFIP through September 30.
USDA Accepting Applications for Housing Preservation Grant Program
USDA's Rural Housing Service has begun accepting applications for its Housing Preservation Grant Program. The program provides eligible applicants — including qualified public agencies, private nonprofit organizations, and rental property owners — with grant funding to repair and rehabilitate low- and very low-income homes in rural areas. Nearly $16 million in funding is available for this year. USDA is accepting applications through July 8. Eligibility and application information is available online.
Urban Institute Seminar Explores Administrative Options for GSE Reform
The Urban Institute's Housing Finance Policy Center on May 28 held a seminar to explore various administrative actions the Trump Administration could take to reform the housing finance system. Two expert panels discussed Fannie Mae and Freddie Mac's increasing use of credit risk transfers, migrating to a common mortgage securitization infrastructure, strategies for pricing credit risk, and how potential reforms could reduce credit access for low- and moderate-income borrowers. Participants included former Federal Housing Finance Agency Director Ed DeMarco, acting Ginnie Mae President Maren Kasper, Jim Parrot and Laurie Goodman with the Urban Institute, and other experts. Watch a video recording of the seminar.
FDIC's McWilliams Says CRA Rule Could Come Out Later This Summer
Federal Deposit Insurance Corporation (FDIC) Chair Jelena McWilliams told reporters on Wednesday that FDIC, the Office of the Comptroller of the Currency (OCC), and the Federal Reserve continue to work together on a proposed rule to reform the Community Reinvestment Act (CRA) and hope to publish it in the next couple months. McWilliams, speaking at her quarterly press conference, said the agencies would, in the next few weeks, finish work on a "base document" that will serve as the proposed rule's basis. The three regulators have been working together on amending the CRA regulations since last year, when OCC published an Advanced Notice of Proposed Rulemaking on the subject. Read NCSHA's comments on the ANPR.
NCSHA in the News
State Housing Finance Agencies Boost Hopes for Finding Affordable Homes, Apartments (The Charleston Chronicle)
State Housing Finance Agencies Help Homebuyers and Renters (The Charlotte Post)
Legislative and Regulatory Activities
NCSHA, State HFA, and Industry Events
May 30 – June 5 | National Housing Week of Action
June 1 – 5 | Innovative Housing Showcase | National Mall, Washington, DC
June 3 | American Bankers Association Webinar | A Look at Local Housing Solutions and Partnering with Housing Finance Agencies
Stockton Williams will present.
June 5 | National Association of Affordable Housing Lenders' 2019 Annual Policy & Practice Connect | Washington, DC
Jennifer Schwartz will speak at this event.
June 11 – 14 | NCSHA's Housing Credit Connect 2019 | San Francisco
June 14 | Municipal Bonds for America's Building America's Infrastructure "Lunch and Learn" Seminar | Washington, DC
WVHDF Executive Director Erica Boggess will present on behalf of NCSHA.
June 19 – 20 | National Governors Association State Summit on Opportunity Zones | Annapolis, MD.
Stockton Williams will speak at this event.
June 26 – 27 | Housing Policy Council Annual Meeting | Washington, DC
Susan Dewey (Virginia Housing), Chrystal Kornegay (MassHousing), Ralph Perrey (THDA), and Stockton Williams will speak at this event.