NCSHA Washington Report | May 10, 2019
One of the keynote speakers at this year's Mountain Plains Housing Summit in Salt Lake City was Gail Miller, who with her late husband Larry acquired, built, and grew a group of businesses (including the Utah Jazz) that has made her the wealthiest person in Utah.
We heard Miller describe some of her efforts over the past several years to bring about a new approach to homelessness in Salt Lake. Through her family's foundation, she has committed a $10 million matching grant and spurred creation of three new service-enriched housing developments — including the city's first significant permanent supportive housing in a decade, financed by the Utah Housing Corporation — to replace a 1,100-person temporary shelter facility.
Worsening homelessness in Salt Lake, which had been seen as a national leader on the issue just a few years ago, is a reminder that this most core housing challenge is by no means only a "big city problem." And, while homelessness has been reduced sharply for some groups, most notably veterans, it has increased among others.
U.S. News and World Report in February reported the number of homeless students — kids in grades K through 12 — jumped 70 percent over the past 10 years, to roughly 1.4 million, and shows "no signs of slowing." Researchers from the National Center for Homeless Education at the University of North Carolina at Greensboro found "nine states tallied increases of upward of 20 percent over the last three years, and 20 states reported a growth in their homeless student populations of 10 percent or more."
Some analysts have suggested that homelessness across the board is more prevalent than widely reported. Zillow-published research by Chris Glynn of the University of New Hampshire, Thomas Byrne of Boston University, and Dennis Culhane of the University of Pennsylvania estimated that about 661,000 people experienced homelessness in 2017 — 20 percent more than HUD's national count for that year.
The study also found that community-wide average rent burdens of 32 percent or greater will likely lead to sharp increases in homelessness. One hundred of the 386 markets they studied met that threshold. "Any increase in rent affordability beyond 32 percent leads to a faster-rising rate of homelessness," the researchers wrote, "which could mean a homelessness crisis, unless there are mitigating factors within a community."
One of the main mitigating factors of course is more affordable housing overall, as well as more units specifically for the homeless. A paper from the Federal Reserve Bank of Boston found that Housing Credit development "does significantly reduce county-level homelessness."
That's just another reason why increasing the Housing Credit is an NCSHA and affordable housing industry priority. We expect members of both parties in the House and Senate will soon introduce the Affordable Housing Credit Improvement Act. National leadership like that is urgently needed to complement the local initiatives like those in Salt Lake and so many other places grappling with homelessness and housing affordability challenges.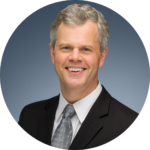 Stockton Williams | Executive Director
---
In This Issue
---
NCSHA Urges IRS to Rescind Housing Credit Compliance Monitoring Rule Changes, Work with States to Develop Alternative
On May 6, NCSHA sent a letter to the Internal Revenue Service (IRS) objecting to its recent amendments to the Low Income Housing Tax Credit (Housing Credit) compliance monitoring regulations and urging IRS to work with NCSHA and its members to develop a better alternative. The letter explains how the new site visit requirements IRS adopted in the final rule will greatly increase the number of units states must monitor, imposing a costly and unnecessary new mandate. NCSHA also raises concerns about the change in the amount of advance notice states give owners before a site inspection, which the rule reduced to 15 days from 30, and the new requirement that states use a random selection process, rather than a risk-based one, for determining which units to inspect. For more information, see NCSHA's blog.

The number of funds created to invest in the nearly 9,000 economically distressed communities designated as Opportunity Zones continues to grow, according to analysis of NCSHA's latest Opportunity Zone Fund Directory. The 130 funds listed in this new edition, including 13 new funds, expect to raise more than $28 billion for Opportunity Zone investment. Commercial real estate continues to be a strong focus, with 91 percent of funds (119 of 130) reporting investment in multifamily residential, student housing, mixed-use, hospitality, or other commercial development. The number of funds planning to invest in affordable housing, workforce housing, or community revitalization has increased to 58 percent (76 of 130), while 51 percent (66 of 130) plan investment in economic development or small business development and 21 percent (27 of 130) in infrastructure or renewable energy.
HUD Proposes New Performance-Based Contract Administration Contract Modifications
This week HUD sent a letter to Performance-Based Contract Administrators (PBCAs) in the 42 states and territories with Annual Contribution Contracts (ACCs) awarded prior to 2011, indicating that the agency intends to modify the terms of ACC extensions effective July 1, 2019. According to the letter, HUD is taking this action to be consistent with congressional directives contained in the report language accompanying the FY 2019 omnibus appropriations bill that charges HUD to "work with performance-based contract administrators to identify cost savings while ensuring continuation of all necessary tasks."
In the letter, HUD outlines the proposed contract modifications including increasing the number of management and occupancy reviews, assigning additional housing assistance payment contracts to PBCAs to administer, reinstituting annual financial reporting requirements, and reducing the per-unit rate of compensation. HUD requests that the PBCAs submit concerns and proposed alternatives to the agency no later than May 14. The PBCAs in the 11 states with ACCs awarded after 2011 are expecting similar letters later this week. For more information, please contact NCSHA's Althea Arnold.
FHA Proposes Substantial Changes to Single-Family Loan Certifications and Defect Taxonomies
The Federal Housing Administration (FHA) yesterday proposed a series of changes to its single-family program guidelines designed to make FHA loan certification requirements easier to understand and to increase lender involvement in FHA programs. The agency is also suggesting modifications to its annual lender certification process and its loan defect taxonomy, which is used to help classify loan defects and determine their severity. You can review the proposed changes at FHA's Single Family Housing "Drafting Table." Comments on all three proposals are due June 8. Contact Greg Zagorski if you have any feedback for NCSHA as we consider submitting comments.
HUD Proposes Rule to Prohibit Undocumented Immigrants from Housing Assistance
On Friday, HUD published in the Federal Register a proposed rule to prohibit undocumented immigrants in "mixed-status families" from receiving federal housing assistance. As NCSHA reported earlier, mixed-status families are households that include both members who are eligible and ineligible for housing assistance based on their immigration status. In addition to citizens, lawful permanent residents, refugees, and asylum seekers are eligible for federal housing assistance, but undocumented immigrants are not. Under current law, housing subsidies for mixed-status families are prorated so that ineligible family members do not receive any housing assistance. Under the proposed rule, undocumented immigrants in mixed-status families would be prohibited from living in assisted housing. Comments on the proposed rule are due July 9. Please submit any comments to NCSHA's Althea Arnold by May 28.
House Appropriations Committee Announces HUD Subcommittee Allocation
The House Appropriations Committee on Wednesday approved allocations for each of the 12 Fiscal Year (FY) 2020 spending bills, including those for HUD and USDA housing programs. The Committee based these so-called "302(b)" allocations on an overall $1.3 trillion spending limit the House passed as part of a "deeming resolution" in early April. While the 302(b) allocations are likely to change after input from the Senate and depending on a deal to lift the spending caps imposed by the Budget Control Act of 2011 that comes back into effect this year, these initial numbers indicate the House's priorities and allow the Subcommittees to write their respective bills.
The Transportation-HUD Appropriations Subcommittee will now be able to write its FY 2020 spending bill based on a $75.8 billion 302(b) allocation, which is $4.7 billion or a 7 percent increase over FY 2019 levels ($71.1 billion). The Subcommittee, however, will need to provide HUD the vast share of this increase or face cuts to housing programs. As NCSHA reported earlier, Appropriations Committee staff suggest that HUD needs $4.5 billion just to maintain current funding given inflation and a drop this year in FHA receipts used to offset the HUD budget.
Calabria Says FHFA May Remove Fannie and Freddie from Conservatorship
Bloomberg reported this week Federal Housing Finance Agency (FHFA) Director Mark Calabria said during an interview that FHFA may unilaterally remove Fannie Mae and Freddie Mac from federal conservatorship if Congress does not pass housing finance reform. Calabria said FHFA would wait until at least the end of the current Congress before deciding to act on its own. He expressed optimism that the housing finance system would continue to function effectively if Fannie Mae and Freddie Mac were privatized, particularly if the firms accumulate sufficient capital and transfer more credit risk to third parties.
Senators Introduce Bill to Require Opportunity Zone Data Collection and Reporting
Senators Cory Booker (D-NJ), Tim Scott (R-SC), Maggie Hassan (D-NH), and Todd Young (R-IN) introduced legislation this week that would require the Secretary of the Treasury to collect data on Opportunity Zone (OZ) investments. The bill, S. 1344, would require Treasury to collect information on investments held by Qualified Opportunity Funds at the national and state levels, including the number of funds, the amount of assets, the composition of investments by asset class, the percentage of OZs that have received investments, and the impact of Zone designation on key economic indicators, including job creation, poverty reduction, and new business starts. The bill would also require data collection at the investment level, including the total amount and date of investment, the type of investment (i.e., existing business, new business, real estate), the location of the investment, and the type of activity supported by the investment.
House Housing Subcommittee Holds Hearing on Minority Homeownership
On Wednesday, the House Financial Services Subcommittee on Housing, Community Development, and Insurance held a hearing to explore barriers that prevent minorities from purchasing homes. The witnesses included Alanna McCargo, vice president, Housing Finance Policy, the Urban Institute; Nikitra Bailey, executive vice president, Center for Responsible Lending; and JoAnne Poole, 2019 vice chair, Multicultural Real Estate Leadership Advisory Group, National Association of REALTORS®. The witnesses agreed increasing homeownership among African Americans and Hispanic Americans is critical to helping them build wealth, which has been undermined by discrimination. The witnesses discussed a variety of solutions, including down payment assistance, establishing tax-free savings accounts to help borrowers save for a down payment, promoting housing counseling, stronger fair housing laws, housing finance reform, and strengthening the Federal Housing Administration.
Disaster Relief Legislation Delays Continue
For months now, Congress has tried and failed to pass disaster relief legislation for areas of the country hit by hurricanes, wildfires, earthquakes, flooding, and other natural disasters. Senate Appropriations Chair Richard Shelby (R-AL) told the press this week that this was the longest he can remember "something this important not being resolved." Shelby expressed hope that Congress can pass a disaster relief bill before Memorial Day recess.
NCSHA in the News
Nipsey Hussle Had a Plan to Beat Gentrification – in South L.A. and Across the U.S. (Los Angeles Times)
The Best Tax Break of Your Lifetime (Forbes)
Critics Say HUD Bid to Restrict Down Payment Programs Skirts Law (American Banker)
Legislative and Regulatory Activities
NCSHA, State HFA, and Industry Events
May 10 | Housing Rally & Workforce Housing Preview hosted by Mayor Muriel Bowser | Washington, DC
Stockton Williams will speak at this event.
May 13 | Early Registration Deadline and Hotel Group Rate Cutoff | NCSHA's Housing Credit Connect 2019
May 14 – 15 | Fannie Mae HFA Summit | Washington, DC
NCSHA staff will participate.
May 16 | National Association of Home Builders' Mortgage Roundtable | Washington, DC
Stockton Williams will participate.
May 20 – 21 | North Dakota Housing Finance Agency Statewide Housing Conference | Bismarck, ND
Stockton Williams will speak at this event.
May 23 | Freddie Mac Affordable Housing Advisory Council Meeting
Garth Rieman will participate.
May 30 – June 5 | National Housing Week of Action
June 1 – 5 | Innovative Housing Showcase | National Mall, Washington, DC
June 5 | National Association of Affordable Housing Lenders' 2019 Annual Policy & Practice Connect | Washington, DC
Jennifer Schwartz will speak at this event.
June 11 – 14 | NCSHA's Housing Credit Connect 2019 | San Francisco