NCSHA Washington Report | March 12, 2021
Historians and economists — and maybe your grandkids, whatever their line of work — will reckon with the federal government's response to this pandemic year for many, hopefully healthier, years to come. For housing, the extraordinary efforts of two administrations and two congresses are already in focus — and the reckoning will come sooner.
For almost a year now, Congress and the federal government have directed mortgage servicers to provide mass mortgage payment forbearance to economically hurting homeowners. While the measures have stabilized vulnerable families and the overall housing market, such broadly applied relief is unprecedented. Nobody can confidently predict what will happen when it ends, and some policymakers are worried.
"We don't know if the most vulnerable communities, hit the hardest by COVID-19 and its financial impacts, have sufficient equity to buffer them from the consequences of extended forbearances and job loss," Dave Uejio, acting director of the Consumer Financial Protection Bureau said last week. "I am deeply concerned that a mass wave of evictions and foreclosures will turn millions of families out on the streets."
For renters, President Trump's Centers for Disease Control and Prevention imposed an unprecedented nationwide moratorium on evictions in September 2020, which it argued was necessary to ease economic harm renters were experiencing and reduce public health risks that widespread displacement of them could exacerbate. The Biden – Harris Administration extended the moratorium through this month.
While the moratorium almost certainly saved lives and averted even worse economic catastrophe for millions of low-income families, it also imposed a punishing financial burden on landlords, who may be out more than $50 billion in back rent. After surviving several legal challenges, the moratorium was ruled unconstitutional by one federal judge last month, a decision the Justice Department has appealed, and another one this week, causing mounting confusion in the rental market.
The federal response to the pandemic has been extraordinary as well in fiscal policy, providing hundreds of billions of dollars in direct payments, unemployment benefits, and other expansions of the social safety net on a scale not seen since LBJ's war on poverty. A lot of that money paid rent, mortgage, and utility bills and a lot more will through the relief bill President Biden signed yesterday.
The bill also provides more than $40 billion in direct emergency housing assistance to renters and owners, much of which will be run by state HFAs. An obvious question is whether the federal funding appropriated to date and yet to flow can create a viable exit ramp fairly soon from forbearance and moratoria and the most acute risks they were put in place to mitigate.
Less obvious just yet, but no less important, is how those funds in the hands of affordable housers, including HFAs, will be used creatively and intentionally during a period of rescue to build a more equitable and durable recovery.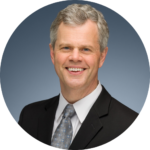 Stockton Williams | Executive Director
State HFA Emergency Housing Assistance
---
In This Issue
---
President Biden Signs American Rescue Plan Act into Law
This week Congress passed and President Biden signed the $1.9 trillion American Rescue Plan Act, which provides comprehensive COVID-19 relief. This bill includes more than $42.5 billion in funding for affordable housing programs, including some of NCSHA's key priorities on which we have been advocating since early in the pandemic. These include $21.55 billion more for the emergency rental assistance program originally authorized in the Consolidated Appropriations Act of 2021 last December, $9.961 billion to establish a new state-administered Homeowner Assistance Fund at the Department of the Treasury, and $5 billion in homeless assistance and supportive services funding that will flow through the HOME Investment Partnerships program to states and localities. For more information on these changes, see our blog, written after Congressional passage but before the president signed the bill, and our summary background pieces on Emergency Rental Assistance, the Homeowner Assistance Fund, and Homeless Assistance through HOME.
Rep. Marcia Fudge Confirmed, Sworn in as HUD Secretary
The Senate on Wednesday afternoon voted 66–34 to confirm Marcia Fudge as the 18th Secretary of Housing and Urban Development, the first woman to serve as HUD Secretary since 1979, the second Black woman, and the third woman ever to lead the department. Vice President Kamala Harris presided over Fudge's swearing-in ceremony later Wednesday evening. NCSHA issued a statement welcoming her and expressing our eagerness to work with her and her team on the affordable housing issues our country faces. Her first remarks as HUD Secretary are available here.
Financial Services Committee Distributes Discussion Draft of Down Payment Assistance Bill
Last week the House Financial Services Committee released a discussion draft of the Downpayment Toward Equity Act of 2021, which would establish a grant program to fund down payment and closing cost assistance for "first-generation home buyers." The bill would authorize the Treasury Department to award annual grants to state HFAs or other state housing agencies to provide assistance to low- and moderate-income home buyers whose parents did not own a home. Home buyers could receive grants of up to $20,000, or $25,000 for socially disadvantaged individuals. For more details, read NCSHA's detailed bill summary. The Financial Services Committee on Tuesday held a hearing to examine this bill and other legislation to expand access to credit for underserved communities.
FHFA Extends Multifamily Forbearance, Eviction Moratorium
On March 4, the Federal Housing Finance Agency (FHFA) announced Fannie Mae and Freddie Mac will continue to offer COVID-19 forbearance to qualifying multifamily property owners through June 30, 2021. The programs were set to expire March 31. Property owners who enter into a new or modified forbearance agreement must 1) inform tenants in writing about tenant protections available during the property owner's forbearance and repayment periods and 2) agree not to evict tenants solely for nonpayment of rent while the property is in forbearance. Additional tenant protections, including the waiving of late fees or penalties for nonpayment of rent, apply.
NCSHA in the News
MarketWatch: Congress just approved over $20 billion in emergency rental assistance — but the last batch of housing aid hasn't fully made its way to renters yet
Legislative and Regulatory Activities
NCSHA, State HFA, and Industry Events
March 12 | Discounted Early Registration Closes | NCSHA's 2021 Legislative Conference
March 15 – 17 | 2021 Illinois Affordable Housing Forum | Virtual
Stockton Williams will speak at this event.
March 15 | National Rural Housing Council Board Meeting | Virtual
Jennifer Schwartz will speak at this event.
March 19 | Terner Center for Housing Innovation at UC Berkeley | "Federal Framework Stakeholder Convening" | Virtual
Stockton Williams will participate.
March 22 – 24 | NCSHA's 2021 Legislative Conference | Virtual
May 20 | "Down Payment Assistance — The First Step to Increasing Black Homeownership" | New American Funding – Freddie Mac Webinar
Stockton Williams will speak at this event.
Back to NCSHA Washington Report
Only members receive NCSHA Blog and Washington Report.