NCSHA Washington Report | June 7, 2019
This week in Washington, a western North Carolina House Republican described as one of the closest allies of President Trump and a Democrat from northeast Ohio campaigning for the opportunity to run against the president in the 2020 election agreed on something important: The nation needs an expanded Housing Credit program.
Representative Mark Meadows (R-NC) and Representative Tim Ryan (D-OH) were among the first House members to cosponsor the Affordable Housing Credit Improvement Act (H.R. 3077), introduced on Tuesday. As of this morning, four additional Republicans and five more Democrats had done the same.
The bill's bipartisan lead sponsors ― Representatives Suzan DelBene (D-WA), Kenny Marchant (R-TX), Don Beyer (D-VA), and Jackie Walorski (R-IN) ― represent districts with all kinds of differences and at least one thing in common: a need for more high-quality affordable homes that the Housing Credit makes possible.
Hundreds of other districts share that need, which means H.R. 3077 should become one of the most cosponsored bills in this Congress. It will have to be to have an opportunity to pass the House before the 2020 campaign sucks what's left of the legislative oxygen out of Capitol Hill.
That's where we come in ― and you come in. Whatever your role in affordable housing, you need to ask a member of Congress, or three, to cosponsor H.R. 3077 this summer. It's not a coincidence that the first cosponsors came on quickly as members of the Housing Advisory Group, chaired by CohnReznick's Bob Moss and headed by David Gasson of Boston Capital, and the Affordable Housing Tax Credit Coalition, led by WNC's Michael Gaber as president and Emily Cadik as executive director, were all over the Hill for advocacy events this week.
While you're at it, ask your Senators to cosponsor the Affordable Housing Credit Improvement Act as well. Senators Maria Cantwell (D-WA), Johnny Isakson (R-GA), Ron Wyden (D-OR), and Todd Young (R-IN) are a diverse powerhouse quartet of lead sponsors of S. 1703 who have found common cause in increasing the Housing Credit.
The Housing Credit Improvement Act would create and preserve hundreds of thousands of high-quality homes for working families and special populations like homeless veterans. It would create thousands of jobs. And it would give local communities a proven tool to address other priorities, like recovering from disasters, dealing with the opioid crisis, and putting poor families in a better position for success.
Everything you need to know about the legislation is available at the ACTION Campaign, co-chaired by NCSHA and Enterprise.
Let's get to work.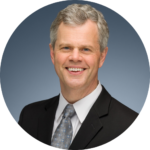 Stockton Williams | Executive Director
Washington Report will resume on June 21.
---
In This Issue
---
Kline Retiring from North Dakota HFA July 1
Jolene Kline, executive director of the North Dakota Housing Finance Agency, is retiring July 1. She has been with the agency 34 years and served as its executive director since 2013. "I hope that I helped people during my career," Kline said. "It has been extremely rewarding to me."
Congressional Housing Leaders Introduce Bipartisan, Bicameral, Comprehensive Housing Credit Legislation
On June 4, Housing Credit congressional champions — Senators Maria Cantwell (D-WA), Todd Young (R-IN), Ron Wyden (D-OR), and Johnny Isakson (R-GA) and House members Suzan DelBene (D-WA), Kenny Marchant (R-TX), Don Beyer (D-VA), and Jackie Walorski (R-IN) — introduced the Affordable Housing Credit Improvement Act (S. 1703/H.R. 3077) in the Senate and House.
The legislation, one of NCSHA's top priorities, will increase Housing Credit resources by 50 percent over current levels and make the program better able to meet the needs of extremely low-income households and families in rural and native American areas, facilitate preservation, strengthen state oversight, and streamline program administration. Already, House and Senate members have begun to sign on as bill cosponsors. To learn more, here is a comprehensive summary and a one-page description of the legislation, the changes made to the bill since the last Congress, and NCSHA's statement of support. Contact NCSHA's Jennifer Schwartz with comments or questions.
$29 Billion in Anticipated Opportunity Zone Investment Identified by NCSHA
NCSHA released the latest edition of its Opportunity Zone Fund Directory yesterday, with details on 143 Qualified Opportunity Funds established to invest in designated Opportunity Zones, including 13 new funds. Sixty percent of the funds (86/143) plan to invest in community revitalization, including affordable or workforce housing; 52 percent (75/143) plan to invest in economic development or small business development; and 21 percent (30/143) in infrastructure or renewable energy projects. The vast majority of the funds (130/143) anticipate investment in commercial real estate, including multifamily residential, student housing, mixed-use, hospitality, or other commercial development.
NCSHA Submits Comments on Treasury/IRS Priority Guidance Plan
NCSHA on June 6 submitted this letter in response to the U.S. Department of the Treasury and Internal Revenue Service's request for recommendations for items the agencies should include on their 2019-2020 Priority Guidance Plan. NCSHA urged Treasury/IRS to prioritize Housing Credit guidance related to the average income test, compliance monitoring regulations, Housing Credit disaster relief, over-income tenants in acquisition/rehabilitation projects undergoing syndication, and loss of Housing Credits associated with a casualty loss.
NCSHA also urged Treasury/IRS to include Housing Bond guidance related to carryforward of private activity bond authority, retention standards for tax-exempt bond issues, effective time period for updated income limits for Qualified Mortgage Bonds, mortgage fees and effective interest rates for MRB loans, and covered investments under the special yield reduction rule.
NCSHA Urges Treasury to Define Opportunity Zone Data Collection Requirements
On May 31, NCSHA submitted official comments in response to the U.S. Department of the Treasury's request for information on data collection and tracking for Qualified Opportunity Funds. In our comments, we urged Treasury to collect project-level data for each Opportunity Zone investment including the dollar amount of capital invested, geographic location, existing use prior to investment, primary purpose of investment, and number of jobs created.
For real estate investments, we suggested collection of additional data including the total number of new housing units developed, the tenure type, and the number of units affordable to households earning 60, 80, and 120 percent of area median income. We also urged collection of data on the number of existing affordable housing units preserved, demolished, or converted to market-rate use as a result of the investment.
House Appropriations Committee Advances FY 2020 HUD and USDA Funding Bills
The House Appropriations Committee on Tuesday advanced both the FY 2020 HUD and USDA funding bills, queuing up each for floor consideration. These House bills provide increased or level funding for most federal affordable housing programs. NCSHA is particularly pleased that, if enacted, the FY 2020 HUD bill would fund the HOME Investment Partnerships (HOME) program at $1.75 billion in FY 2020 — a 40 percent increase over FY 2019 funding — as well as fully fund tenant- and project-based rental assistance. The House Appropriations Committee didn't consider any housing-related amendments during the markup, so program funding levels remain unchanged from the versions the HUD and USDA Subcommittees reported respectively two weeks ago. House Majority Leader Steny Hoyer (D-MD) suggested this week that the House will consider all 12 FY 2020 spending bills before the end of June. The Senate Appropriations Committee has not yet announced its FY 2020 bill markup schedule.
For more information on specific program funding levels, please see NCSHA's Appropriations Chart. The Appropriations Committee this week also released its draft reports accompanying the HUD and USDA bills, providing more program details and directives to the respective agencies.
Trump Signs $19.1 Billion Disaster Relief Bill
President Trump on Thursday signed into law a $19.1 billion disaster relief package. The package contains $2.43 billion in Community Development Block Grant – Disaster Recovery (CDBG-DR) funds, including $330 million in additional funding for Puerto Rico. Other funding will be made available for areas impacted by major disasters in 2018 and 2019. The package also extends the National Flood Insurance Program through the end of September. The House of Representatives earlier this week voted 354–58 to approve the bill, and the Senate previously voted to approve the legislation 85-8 before leaving for the Memorial Day congressional recess.
Waters and McHenry Reach Agreement on Flood Insurance Reauthorization
According to media reports, House Financial Services Committee Chair Maxine Waters (D-CA) and Ranking Member Patrick McHenry (R-NC) have reached an agreement on legislation to reauthorize the National Flood Insurance Program (NFIP) for five years. The bill would make several amendments to NFIP, including changes by Waters to make flood insurance more affordable for low- and moderate-income households. Specifically, the bill creates a demonstration program to provide financial assistance to low-income policyholders, repeals certain surcharges, and allows policyholders to make monthly instead of annual payments. The bill also works to promote the private flood insurance market by allowing homeowners who purchase a private flood insurance policy to return to the NFIP without a penalty and increases investments in flood mapping and mitigation. NFIP's current reauthorization expires September 30. NCSHA is reviewing the legislation more fully to determine what possible impacts it could have on affordable housing lending and developments. If you have input you would like us to consider, please reach out to Greg Zagorski.
GASB Publishes New Standards for Reporting Conduit Debt Obligations
The Governmental Accounting Standards Board (GASB) last week published final guidelines for how HFAs and other government entities should report conduit debt obligations (CDOs) on their financial statements and reports. The guidance establishes a common definition of conduit debt obligation as "a debt instrument issued in the name of a state or local government but is for the benefit of a third party that is primarily liable for the repayment of the debt instrument" and lists six additional criteria a debt instrument has to meet to be considered a CDO. Issuers won't be required to report a CDO as an obligation on their balance sheet if they have not made any commitment to cover payments on behalf of the third party. However, all issuers will have to describe all of their outstanding CDOs in a special notes section at the end of their financial statements. At NCSHA's request, the guidelines clarify that mortgage revenue bonds and multifamily housing bonds, including those using pass-through structures, are not considered CDOs.
HUD Studying Fair Market Rent Methodology
HUD has published a notice of proposed changes in the methodology it uses to set fair market rents (FMR), which are used to establish payment standards for the Housing Choice Voucher and other programs. HUD plans to update its methodology because of comments expressing concerns that its current system does not reflect some local markets and is not timely. In report language last year, the Senate HUD Appropriations Subcommittee directed HUD to "better reflect the rent inflation that occurs between the time that American Community Survey data is collected and the fiscal year for which the FMRs are produced." Comments are due July 5.
NCSHA in the News
Opportunity Zone Investing: Is It for You? (Kiplinger's Personal Finance)
Bipartisan housing bill would increase use of multifamily PABs (The Bond Buyer)
An Opportunity for Congress on Housing and Other National Needs (Affordable Housing Finance)
Four Percent Floor Could Finance Nearly 66,000 Additional Affordable Rental Homes(Novogradac)
LIHTC Expansion Bill Reintroduced (Apartment Finance Today)
Legislative and Regulatory Activities
NCSHA, State HFA, and Industry Events
June 11 – 14 | NCSHA's Housing Credit Connect 2019 | San Francisco
June 14 | Municipal Bonds for America's Building America's Infrastructure "Lunch and Learn" Seminar | Washington, DC
WVHDF Executive Director Erica Boggess will present on behalf of NCSHA.
June 19 – 20 | National Governors Association State Summit on Opportunity Zones | Annapolis, MD
Stockton Williams will speak at this event.
June 26 – 27 | Housing Policy Council Annual Meeting | Washington, DC
Susan Dewey (Virginia Housing), Chrystal Kornegay (MassHousing), Ralph Perrey (THDA), and Stockton Williams will speak at this event.
July 23 | Morgan Stanley Housing Issuer and Investor Summit | New York, NY
Stockton Williams will participate.
August 1 – 4 | The Housing Renaissance | San Diego, CA
Stockton Williams will participate.
August 12 – 14 | U.S. Bank Home Mortgage HFA Symposium 2019 | Minneapolis, MN
Stockton Williams will participate.