NCSHA Washington Report | June 19, 2020
If the moral argument against systemic racial discrimination is self-evident, the business case for a more equitable society should be another reason to do the right thing.
Dallas Federal Reserve President Robert Kaplan spoke to this last weekend. "A more inclusive economy where everyone has an opportunity will mean faster workforce growth, faster productivity growth and will grow faster," he said. "The fastest-growing demographic groups in this country are Blacks and Hispanics. If they don't participate equally, then we're going to grow more slowly." Minneapolis Fed President Neel Kashkari made similar comments Wednesday.
Kaplan and Kashkari's observations are timely but not new. In 2006, economists at the Cleveland Fed found in a review of 118 metro areas that "regions with a higher degree of racial inclusion and lower income dispersion have higher regional economic growth."
Then there's the cost of inaction. A McKinsey study last year estimated the 10-fold difference between white and Black wealth will cost the U.S. economy between $1 trillion and $1.5 trillion between 2019 and 2028 — 4 to 6 percent of the projected GDP in 2028.
A homeownership rate of roughly 75 percent for whites, compared to 44 percent for Blacks and 49 percent for Hispanics, suggests an obvious opportunity, long recognized, to narrow the racial wealth gap. A 2015 study speculated that, "if public policy successfully eliminated racial disparities in homeownership rates," the wealth gap between Blacks and whites would shrink 31 percent and the gap between Hispanics and whites would narrow 28 percent.
Some analysts argue homeownership disparities do not drive racial wealth gaps as much as they reflect them. Others point out factors such as the racial makeup and housing appreciation trends in neighborhoods will determine the extent to which higher homeownership does, or does not, boost minority wealth. In any event, the household stability and "forced savings" generally associated with homeownership, along with the potential to build wealth, are benefits more households of color clearly could and should have the opportunity to realize.
State HFAs have often led the housing market in serving minority borrowers, even as they mostly serve lower-income households. One example is Minnesota Housing's efforts to narrow one of the country's largest statewide racial homeownership gaps.
The agency has been beating the rest of the market more than two-to-one in the share of its lending to borrowers of color. More than one-third of the agency's first-time home loans went to minority borrowers in 2018. Minnesota Housing financing for minority buyers accounts for more than 25 percent of all mortgage loans within the agency's price ranges.
The results come from an "all-of-the-above" approach that includes low-cost financing, down payment assistance, borrower counseling, targeted marketing, and industry partnerships. Maybe the most critical ingredient is intentionality. In recent days, Minnesota Housing Commissioner Jennifer Ho has committed her agency to "do everything we can to end systemic racism and build a Minnesota where everyone can thrive."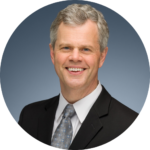 Stockton Williams | Executive Director
NCSHA COVID-19 Resources and Updates
---
In This Issue
---
NCSHA Welcomes New Members
These organizations have joined NCSHA as affiliate members since February: Bancroft Capital, LLC; Finance Authority of New Orleans; PaymentVision; Raga Development; Rocky Mountain CRC; Vermont Housing and Conservation Board; Vista Capital Management Group; Wabuck Development Company, Inc. If you work with a partner interested in joining NCSHA, please contact Phaedra Stoger.
HUD Awards Nearly $40 Million in Housing Counseling Grants
HUD announced Tuesday it is awarding nearly $40 million in FY 2020 housing counseling grants to 204 organizations to help individuals and families get access to necessary mortgage assistance relief, evaluate their readiness to purchase a home, and navigate the homebuying process. Nineteen HFAs will receive a total of $7.15 million through this year's awards, with eight HFAs being the sole recipients of funding in their states or territories. A list of the organizations receiving awards is available here.
House Democrats to Introduce Major Infrastructure Bill with Affordable Housing Component
House Democrats are poised to introduce comprehensive legislation to invest in the nation's infrastructure, providing substantial resources for affordable housing programs including the Low Income Housing Tax Credit. On June 18, House Democratic leadership published a fact sheet describing the $1.5 trillion Moving Forward Act (H.R. 2). According to the fact sheet, the bill will increase "federal investment in low-income housing through a robust expansion of the Low-Income Housing Tax Credit with new, targeted housing incentives for rural and tribal communities and individuals at risk of homelessness." We expect the bill will include the Housing Credit cap increase from the Affordable Housing Credit Improvement Act, along with many of that bill's programmatic changes, and additional modifications to the Housing Credit and Housing Bonds. In addition, the bill would increase affordable housing spending $100 billion and include the Neighborhood Homes Investment Act, which NCSHA supports.
Federal Agencies Extend Foreclosure and Eviction Moratoria
This week, the Federal Housing Administration (FHA), the Veterans Administration, the U.S. Department of Agriculture, and the Federal Housing Finance Agency all announced they are extending through August 31 their single-family eviction and foreclosure moratoria due to expire on June 30. FHA's announcement notes its moratorium does not apply to mortgage loans secured by vacant and/or abandoned properties.
HUD Announces Voucher Program Administrative Fees for CY 2020
On June 15, HUD announced the monthly per unit Calendar Year (CY) 2020 administrative fees for housing agencies administering the Housing Choice Voucher, Mainstream, and Moderate Rehabilitation programs. One fee rate applies to the first 7,200 voucher unit months leased in CY 2020; another applies to all remaining voucher unit months leased in CY 2020.
Moody's Report Examines COVID-19's Impact on HFAs, Other Housing and Real Estate Issuers
Moody's earlier this week published an in-depth report examining how the COVID-19 pandemic is impacting HFAs and other debt issuers in the housing and real estate markets. Moody's concludes that, while each sector faces risk from the pandemic, they are unlikely to suffer substantial negative credit effects, particularly when compared to the Great Recession, because of steps industry participants have taken to build up capital and better mitigate risk. Regarding HFAs, Moody's projects an increase in loan forbearances and foreclosure moratoria will reduce cash flow for HFAs' single-family programs, but HFAs' robust fund balances will allow them to weather even the most stressful loss scenarios without having to substantially reduce their assets. Similarly, on the multifamily side, Moody's finds HFAs have adequate capital cushions to help them manage losses due to property owners' forbearance requests.
Waters and Meeks Introduce Resolution to Repeal the OCC's Final CRA Rule
House Financial Services Committee Chair Maxine Waters (D-CA) and Representative Gregory Meeks (D-NY), chair of the Subcommittee on Consumer Protection and Financial Institutions, introduced a Joint Resolution late last week that would overturn the Office of the Comptroller of the Currency's recent rule amending its Community Reinvestment Act regulations. The resolution seeks to reverse the rule through the Congressional Review Act, which allows Congress to reject implementation of any regulation promulgated by the executive branch if a majority in each chamber votes to do so and the president signs it into law.
HUD Publishes Guidance on CARES Act Eviction Moratorium's Applicability to Housing Trust Fund
This week, HUD published a set of frequently asked questions providing guidance on how the eviction moratorium in Section 2042 of the CARES Act applies to the Housing Trust Fund (HTF) program. Unlike the Housing Credit, HOME, and many other HUD programs, HTF is not a "covered housing program" under the Violence Against Women Act. For this reason, the CARES Act eviction moratorium applies only to HTF assistance structured as a loan and secured by a lien on residential real property. A project that receives HTF assistance as a grant or unsecured loan is not subject to the CARES Act eviction moratorium unless the property also receives funding from another source considered a covered housing program.
White House Council Issues Opportunity Zone Best Practices Report
The White House Opportunity and Revitalization Council issued a report this week outlining Opportunity Zone best practices and citing examples of revitalization occurring across the country. The report highlights best practices of state and local governments, foundations and nonprofits, Qualified Opportunity Funds, and other stakeholders, including Housing Credit allocating agency strategies in Massachusetts, Mississippi, and Nevada.
FHFA Issues Annual Report to Congress
On Monday, the Federal Housing Finance Agency (FHFA) submitted its annual Report to Congress, which includes the results of FHFA's annual examinations of Fannie Mae and Freddie Mac (the Enterprises) and the Federal Home Loan Banks. It also offers legislative recommendations, including authorizing FHFA to charter competitors to the Enterprises and examine third-party service providers. The report says FHFA will publish its performance assessment of Fannie's and Freddie's 2019 housing goals later this year and notes both exceeded their Duty to Serve plans' manufactured housing purchase targets, took steps to meet preservation objectives, and exceeded loan purchase targets in high-needs rural regions.
NCSHA in the News
Housing Tax Credit Tenants Brace for Evictions Due to Virus (Law 360)
Legislative and Regulatory Activities
NCSHA, State HFA, and Industry Events
Back to NCSHA Washington Report
Only members receive NCSHA Blog and Washington Report.