NCSHA Washington Report | June 18, 2021
One of the biggest shortcomings of the affordable rental housing subsidy system is the fact that so many landlords serving low-income renters operate outside of it. This is especially true of "mom and pop" owners. Avail, which specializes in supporting them, notes non-institutional landlords, who control half the country's rental inventory, historically "have lacked access to the same tools and resources as institutional property owners and managers."
More state HFAs are developing targeted strategies to reach smaller landlords and their renters through the federal Emergency Rental Assistance Program. Of the 8,000 landlords the Alaska Housing Finance Corporation has helped, 75 percent are mom and pops; the agency's ERAP has helped more than 27,000 renters so far. Oregon Housing and Community Services has developed a parallel program that prioritizes funds for small owners.
Philanthropy also is starting to step up. The Chan Zuckerberg Initiative, through its growing housing affordability work, is spearheading a program in Los Angeles with Avail, Enterprise, and others to provide smaller owners "comprehensive benefits like short-term rental relief grants combined with long-term financial consulting services, technology tools, and property management resources."
Housing policy scholar and thought leader Ingrid Gould Ellen sees potential to connect smaller landlords and their renters to public resources through owner registries and renter-serving online search tools. (She and colleagues also recommend creation of "automatic" emergency rental aid that would kick in during economic shocks that increase housing instability.)
Another area where innovation is stirring is in linking housing aid and energy assistance. Research published by the National Bureau of Economic Research found that utility shut-off moratoria, like eviction moratoria, significantly reduced COVID-19 infections and deaths. Oklahoma's ERA program markets the availability of utility and rental aid together. New Mexico's program is among those starting to make bulk payments to utility providers on behalf of large numbers of their renter customers as a means of moving ERAP funding and supporting residents more quickly.
States and cities are also melding complementary subsidy streams and coordinating with the courts to get to the bottom-line outcome of emergency rental assistance: avoiding eviction. An Urban Institute report on these efforts, which "aim to prevent evictions from reaching the courts or divert existing cases away from formal legal proceedings by using some combination of legal assistance, housing counseling, rental assistance, negotiated settlements, and other alternatives to formal eviction hearings" points to promising models in Colorado, Florida, Pennsylvania, and Texas.
Innovators in the public, private, and philanthropic sectors are, on the fly, inventing fixes for the glaring weaknesses the pandemic illuminated in the housing safety net. While the workarounds are intended first and foremost to mitigate today's emergency housing hardships, they are also pointing to what could be better ways to protect vulnerable renters long after COVID-19 is in the rearview mirror.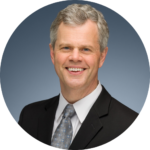 Stockton Williams | Executive Director
Washington Report will return on July 2.
State HFA Emergency Housing Assistance
---
In This Issue
---
Treasury Secretary Defends Budget Proposal Before House and Senate Tax Committees
This week, Secretary Janet Yellen testified on Treasury's FY 22 budget proposal before the Senate Finance and House Ways and Means committees. Both hearings touched on multiple tax-related issues, including the Housing Credit and Neighborhood Homes Investment Act. During the Senate Finance Committee hearing, Yellen expressed willingness to work with Congress to ensure that, if enacted, the Neighborhood Homes Investment Act funds are awarded effectively in the communities that need them the most. During the House Ways and Means Committee hearing, when asked by Representative Steven Horsford (D-NV) how proposing additional Housing Credits would assist underserved communities, Yellen responded that the administration's proposal would provide affordable housing in high-opportunity areas. Additional resources for the Housing Credit and enactment of the Neighborhood Homes Investment Act are among NCSHA's top legislative priorities.
Banking Committee Holds Second Flood Insurance Reauthorization Hearing
The Senate Banking Committee on Thursday held its second hearing in a month on reauthorizing the National Flood Insurance Program (NFIP). The committee heard from David Maurstad, deputy associate administrator of the Federal Emergency Management Agency (FEMA). In his oral and written testimony, Maurstad urged Congress to pass a long-term reauthorization for NFIP that includes a means-tested program to assist low-income policyholders, forgives NFIP's outstanding debt to the Treasury Department, and provides more support for communities to improve their flood resiliency. Under questions from some committee members, Maurstad defended FEMA's decision to implement a new system for determining NFIP policyholders' risk premiums, known as "Risk Rating 2.0," which he said more accurately reflects the actual risk posed to properties. Both Committee Chair Sherrod Brown (D-OH) and Ranking Member Pat Toomey (R-PA) reiterated their commitment to passing a bipartisan bill to reauthorize NFIP.
FHA Modifies Student Debt Calculation for Potential Home Buyers
The Federal Housing Administration (FHA) late Thursday published a mortgagee letter amending its underwriting standards for calculating potential borrowers' student loan debt obligations. Current FHA policy assumes that borrowers with outstanding student loans are making a monthly payment equal to one percent of their total student debt obligations. The new policy will adopt a calculation intended to better reflect a borrower's actual monthly payment, which is often lower. The change is intended to expand access to homeownership by making it easier for more borrowers to qualify for FHA-insured mortgages, including persons of color. It will also more closely align FHA's policies with those of Fannie Mae and Freddie Mac. NCSHA joined 18 other housing advocacy organizations in requesting such a change last August. The mortgagee letter will officially take effect on all loans assigned an FHA case number as of August 16, but mortgagees may begin using the new calculation method immediately.
JCHS Releases Annual State of the Nation's Housing Report
On June 16, Harvard University's Joint Center for Housing Studies released its annual report assessing the housing market and challenges faced by renters and homeowners across the nation. This year, the report found that the housing markets show clear signs of recovery following the COVID-19 pandemic. However, longstanding inequities in housing, mainly homeownership, persist, and more and more very low- to middle-income renters and homeowners are at the most significant risk of eviction and foreclosure. Please see NCSHA's blog for more information.
NCSHA in the News
As.com, 6.14.21, $10 billion fund for homeowner stimulus checks: conditions and how to apply
Jersey Digs, 6.11.21, As Senior Facility Breaks Ground in East Orange, Pandemic is Pushing Aging Residents to the Brink
Legislative and Regulatory Activities
NCSHA, State HFA, and Industry Events
June 21 – 24 | NCSHA's Housing Credit Connect | Virtual
June 23 | Oklahoma Housing Conference | Virtual
Stockton Williams will speak at this event.
June 24 | HUD Discussion on Advancing Racial Equity in Homeownership | Virtual
June 28 – 29 | Council for Affordable and Rural Housing's 2021 Annual Meeting & Legislative Conference | Arlington, VA
Jennifer Schwartz will speak at this event.
August 18 – 20 | Arizona Housing Forum | Tucson, AZ
Jennifer Schwartz will speak at this event.
September 26 – 28 | NCSHA's 50th Annual Conference | Detroit
Back to NCSHA Washington Report
Only members receive NCSHA Blog and Washington Report.